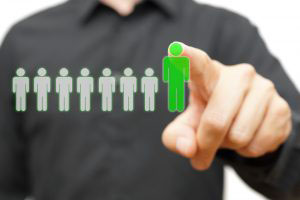 One of the key motivational drivers for many salespeople is the desire for advancement and growth.
This could involve seeing their territory sales improve, helping a new product through its launch or possibly farming an account for new business.
For some, though, it would be seen as real progress if they were to be promoted to a management position.
But does that fact that they are a good salesperson mean they will make a good manager?
Not necessarily.
As you'll be aware, the road to management is littered with unsuccessful and weak people, who believed they had the capacity and acumen to manage, but found it that step too far.
The truth is that the skillsets needed to manage effectively are a lot different to those required to sell effectively.
So, if you have an employee who is asking about promotion to a management position, ask yourself a few questions:
Is the person management material?
This should be obvious in the way they conduct themselves, the reputation they have, their attention to detail and their willingness to go the extra distance required to improve their overall management skills.
First, ask if they know what it means to be a manager.
Many salespeople think it's an easy ride; no more cold-calling, no more traffic jams, no more four or more calls a day.
But the simple desire doesn't mean they will make it as a manager.
What's their rationale and motive for wanting to be a manager?
Many managers miss out on the commissions available for sales, so if money is one of the sales person's key drivers, they may miss out on a possible higher salary.
Find out what is driving their desire for promotion.
Have they got the acumen to become a manager?
The insight, judgement, intelligence, wisdom and business knowledge required to be a sales manager is different to a sales person.
Whereas the skills needed for sales include tenacity, attention to detail, product knowledge, strategic prospecting skills, rapport building, objection handling and many others, a manager's portfolio needs to include budget skills, report writing, planning and organisational skills, the ability to motivate others and getting the best from others when under stress.
Having the desire is great, but are they cut out to develop the skills required to be effective?
Have they already demonstrated leadership skills in multiple projects working with many people?
This shows whether they have the innate ability to build a motivated following and keep people driving forward.
It will also show that they have the respect of others to drive projects forward if they are under stressful circumstances.
Are they able to think strategically, create answers to problems and make decisions 'on the hoof'?
Their ability to see situations differently and build momentum when decisions need to be made quickly could be a good sign that they can take on some of the responsibilities that will make them successful in management.
Have they shown an aptitude for coaching and mentoring?
This is one of the key requisites for successful management; the ability to get the best out of team mates and encourage them to learn for themselves.
If they have shown this ability to coach when they are in sales, they have a good chance of transferring that skill to the management role.
Have they shown in their current role that they think like a leader?
This is probably one of the biggest signs that they have management potential and are looking to the future.
The world has too many managers and not enough leaders.
If the person is able to show their ability in leading others in sales projects, and has earned the respect of their team mates in their current role, it bodes well for future leadership situations.
These are just some of the questions you can ask if you are contemplating an employee for a management role.
Remember, the desire is one of the key components you needs to look out for, but it needs to be backed-up and supported by the innate skills required to manage successfully.
Happy Selling!
Sean

Sean McPheat
Managing Director
MTD Sales Training | Image courtesy of Big Stock Photo