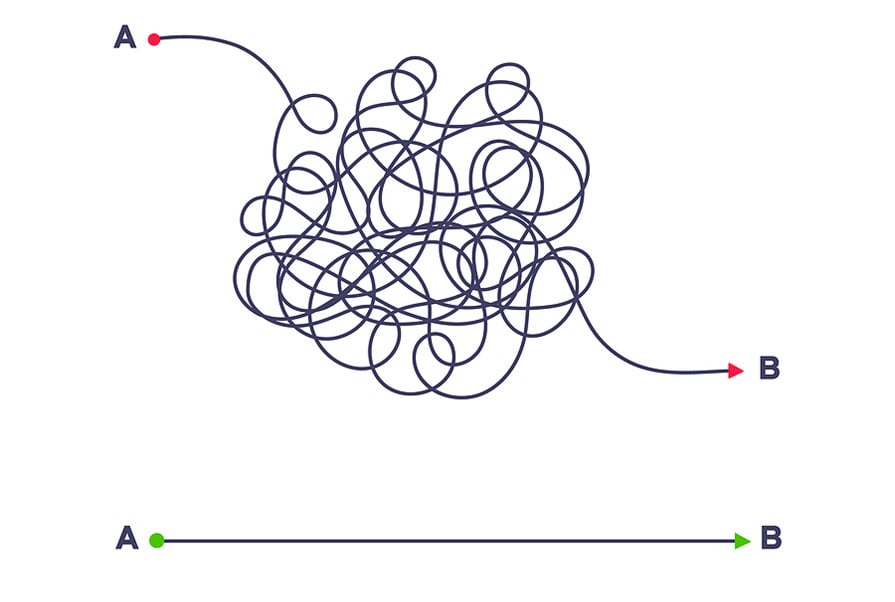 The Wolf Of Wall Street in my opinion is one of the best sales movies of all time. I just love it. I love it for the fast pace of the movie and the sales. The film is about Jordan Belfort a greed obsessed, drug taking Stockbroker who made hundreds of millions only to be convicted of fraud due to his penny stock boiler room business.
At the end of the movie it pans onto Belfort, some years later as a Sales Trainer and Motivational Speaker promoting his Straight Line Sales System. It's when he famously ask's people in the audience to "Sell me this pen"
They fail miserably by the way. Most of them just start to talk about features and benefits when what he is really looking for is someone to ask him a question back and to qualify him in or out.
Although Jordan Belfort was an advocate of the "hard sell" which I am not, I took time out to actually look into his Straight Line Sales System.
There's lots to it but the crux of it is this…
What Is The Straight Line Sales System?
In an ideal world a sale would be like the straight below from A to B. The open would be at A and the close at point B in a straight line. i.e the prospect would say yes to everything you say with no resistance or objections whatsoever.

But that's never going to happen!
Instead, the prospect will give you objections and excuses taking you away from the straight line like this: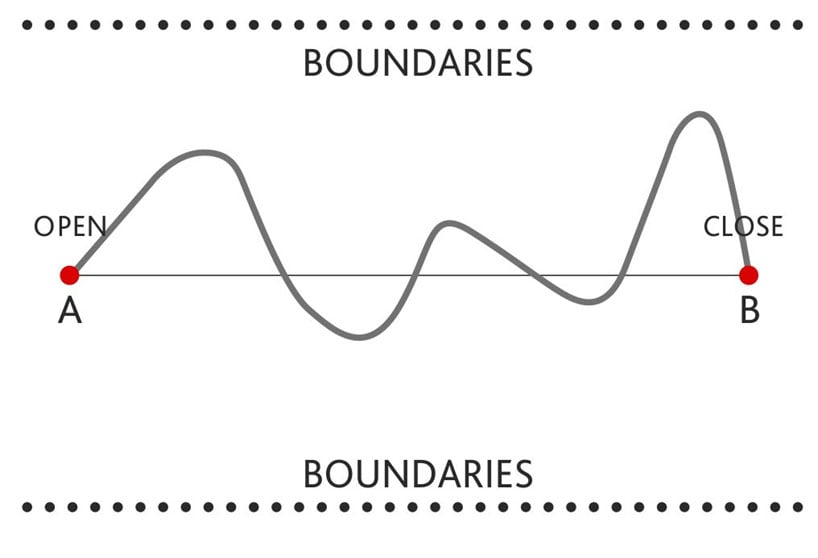 Now it's your job to keep the prospect within certain boundaries bringing them closer to the straight line and if the prospect takes you out of those boundaries, then you lose control of the call and you need to reign them back in.
Here's a tip: The person who asks the most questions is in control of the call. It's your job to be in control of the call.
It might sound obvious, and it is to be honest but it's a good explanation of what happens on a call from building the initial rapport on the call all the way through to the close.
I attended Jordan Belfort's entrepreneurial bootcamp and it was great. I got to meet the man himself and have a chat with him personally as me and 40 other business leaders learned what to do and what not to do from him.
I wrote copious amounts of notes at the event, and I put them into a blog for you.
You can access my 53 takeaways from Jordan Belfort's Seminar. Hopefully you will learn a thing or two?
We offer several different Sales Training options to help you improve your sales skills. They range from beginner's courses through to Advanced Sales Training.
Of course, they are in direct competition to Jordan Belfort's seminars, but we like to think we're pretty good as well.
In closing, here's some great Cold Calling Tips to help you get past those gatekeepers.
Happy Selling!
Sean

Sean McPheat
Managing Director