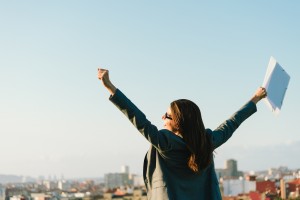 When you ask what motivates your prospects, you will probably get a multitude of answers.
Some may say profitability, others increased productivity, still others decreased staff turnover.
Whatever it is that drives their decision-making, it will take different perceptions to identify exactly what it takes to make the prospect go with your solution.
When you dig below the surface of what people say motivates them, you find there are more similarities than differences.
Whether it's a business decision or something more personal, by finding out the true motivators, you help them and yourself to present the solution in the most effective way.
What really motivates anyone?
People are motivated by consequences.
This is one of most important things you can learn in persuasion.
Consequences are what people fear or want most.
This is the root motivation for what people do, or don't do – what they buy or don't buy.
The solutions people buy are determined by what consequences they want in the future.
If they want greater profitability, the choices they make are governed by what will make them profit.
If they need to be better against their competitors, then they will be driven by whatever you can do to help them achieve that.
So when you approach the next prospect, think how they will be affected by the consequences of their choices.
Identify what you can offer that will create different results from what they are currently getting.
Be the company that offers different results to anyone else.
By doing all that, you help the prospect tap into the reality of their motivations.
Whatever they think motivates their desires and opportunities, it's really just about uncovering the consequences of what they want to achieve.
Find those out and you can point the buyer in the right direction towards successful results.
And when you have helped them achieve the results they are looking for, you become a preferred partner in their future operations because they have found someone who can help them achieve what their business needs – an achiever of what they value the most.
Happy selling!
Sean

Sean McPheat
Managing Director
MTD Sales Training | Image courtesy of Big Stock Photo