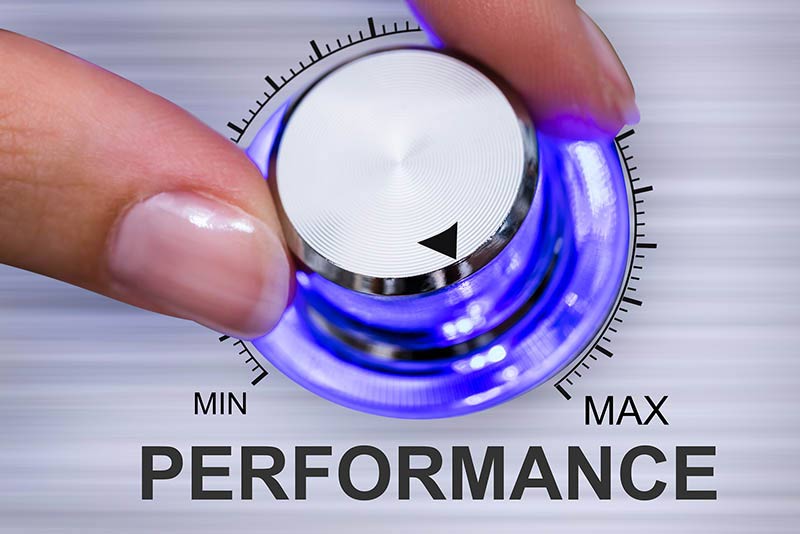 As a sales manager, there are many responsibilities that you hold in terms of results as well as performance.
You're paid for the results you achieve; the more you achieve , the more successes you can measure.
All managers realise they have to employ people to do the job for them.
If you rely solely on your own skills, your people won't learn very quickly and won't advance in their development.
So, a lot of your time is devoted to improving your team's performance.
And there are occasions when that performance could be better, times when you know your people could tap into greater potential.
How do you start to improve performance?
What should you concentrate on to ensure you give them the best possible opportunities to improve?
I've developed an acronym that will help you determine which areas you should consider when assessing performance.
Think of the word 'perform' and you'll be reminded of what you can focus on.
PERFORM stands for:
Productivity:
What are the measurable objectives your people should be aiming for?
Are their roles and responsibilities, objectives and targets clearly stated, specifically detailed, measurable, challenging and personally motivating to the individual?
Will they know how to measure results themselves?
Are they competent enough to achieve them?
Environment:
Is the environment you are creating conducive for them to give of their best?
Are the resources they utilise aiding them to produce the best results?
Do they have reasons to use the working conditions or lack of resources as excuses for poorer performance than you would expect?
Responsibilities:
Are they totally clear on what they are responsible for?
Are there some areas where they fall short because they don't take those responsibilities seriously enough?
Do they understand the implications of not performing to the standard, or are those standards too lax to be monitored?
Fairness:
Do your guidelines, ideals and standards provide fairness for each team member?
Do any of them have reason to believe they are not being treated as fairly as they might be?
Do you have 'favourites' within the team?
Are your performance standards seen as reasonable but stretching, achievable but challenging?
Organisational Skills:
Are many of the shortfalls in performance related to poor organisational skills?
Do your team members have the organisational abilities to achieve successful results?
How do you monitor and improve the skills of those who lack some of the fundamental and basic skills needed to support successful performance?
Rewards/Recognition:
Does the reward system allow people to put their heart and soul into what they do?
Does it encourage them to develop their skills?
What gets rewarded gets done, so are you rewarding what you want people to achieve?
Do your people focus on results or is activity and 'busy-ness' given more attention?
How does the recognition scheme you operate help them achieve successful results for you and the company?
Motivation:
What motivates each individual?
Have you challenged each person to stretch themselves and develop their skills so they take on the responsibility to advance and develop their career?
Do people have clarity on what they need to do to motivate themselves?
Have you provided the conditions and benefits structure so you reward the results that will help you achieve your goals?
When you give your team members the opportunities to perform using the ideas discussed here, you open up the chance for them to take advantage of the foundation you have provided, and the talented, quality people you lead will repay you by tapping into the potential each one of them possesses, and you'll quickly see results that you can be pleased with and proud of.
Happy selling!
Sean

Sean McPheat
Managing Director
MTD Sales Training | Image courtesy of Big Stock Photo