Following is one powerfully effective sales close that I am finding is quickly becoming a favourite among many sales people. The three main reasons I like this sales close is…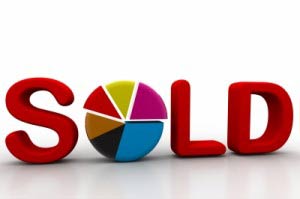 1. It is simple
2. It HELPS the prospect sort out the issues and see things clearly
3. It HELPS the sales person find the real problem
So, in case you are not familiar with this gem, here it is again! As always, the wording below is just an example of the process and not a script.
Close Like A Winner
You asked for the order repeatedly, tried everything and the prospect will still not budge.
Sales Person
"Steve, I really appreciate your time today and I am sorry that I was not able to help you. But before I go, I would like to ask you just a couple of quick questions and I ask that you please be as straightforward with me as you can, ok?"
Prospect
"Oh, of course. You always get the truth from me."
Sales Person
"First Steve, did you like what I showed you? I mean the product/service/plan, did you really like everything?"
Prospect
"Yes! Like I said, everything looks just great. I just can't get it right now. But next month, I think we'll have a deal."
Note: The prospect should always say something like this, or you instantly know what the problem is.
Sales Person
"Well, Steve, can you see how the product/service will actually save you a ton of money? I mean was I able to show you how it will actually pay for itself right away and continue to make money for you well into the future?"
Note: If the prospect hesitates or fumbles on this answer, you know where you came up short in your sales presentation.
Prospect
"Absolutely. I believe it will save that and then some."
Sales Person
"Steve, who do you think will make the most out of this transaction if you got it today? I mean who do you think will actually gain the most, benefit the most in the long run; you, me or my company?"
Prospect
"Uh, well. I guess I would."
Note: A negative answer or stumble here and again, you know exactly where you botched it."
Sales Person
"Then Steve, who do you think loses the most if you don't get it?"
Note: Try not to let the prospect answer this question as the answer will be in the form of a defence, and it will seem like an attack. Instead, pause just for a second or two, and then get close and personally sincere and…
Sales Person
"Look, Steve, this is about you/your company/your family. You are the winner…."
Note: Extend a hand to shake.
Sales Person
You are the big winner in this…Now let's go ahead and get this paperwork started…"
Note: Now assume the rest.
Close. Personal. Sincere.
Happy Selling!
Sean

Sean McPheat
Managing Director
MTD Sales Training | Image courtesy of Renjith Krishnan at FreeDigitalPhotos.net