In any profession there is the risk that you will pick up bad habits, and it often seems the longer you have been doing the job the more bad habits you have accrued and the harder it is for you to break them. The sales profession is no different, and many sales people will have picked up some out-of-date and cliché sayings that you would only ever hear from someone who works in sales. There are certain sales phrases that buyers just detest and it is so easy as a sales person to fall prey to these sinful sayings without ever realises how annoying they can be!
The infographic below gives you MTD's top 7 (and a half!) sales phrases you should avoid at all costs. So, it's time to 'fess up – have you ever uttered one of these in front of your prospect or client? Are there any more sales phrases that you would like to add to the sin bin? Leave your comments below.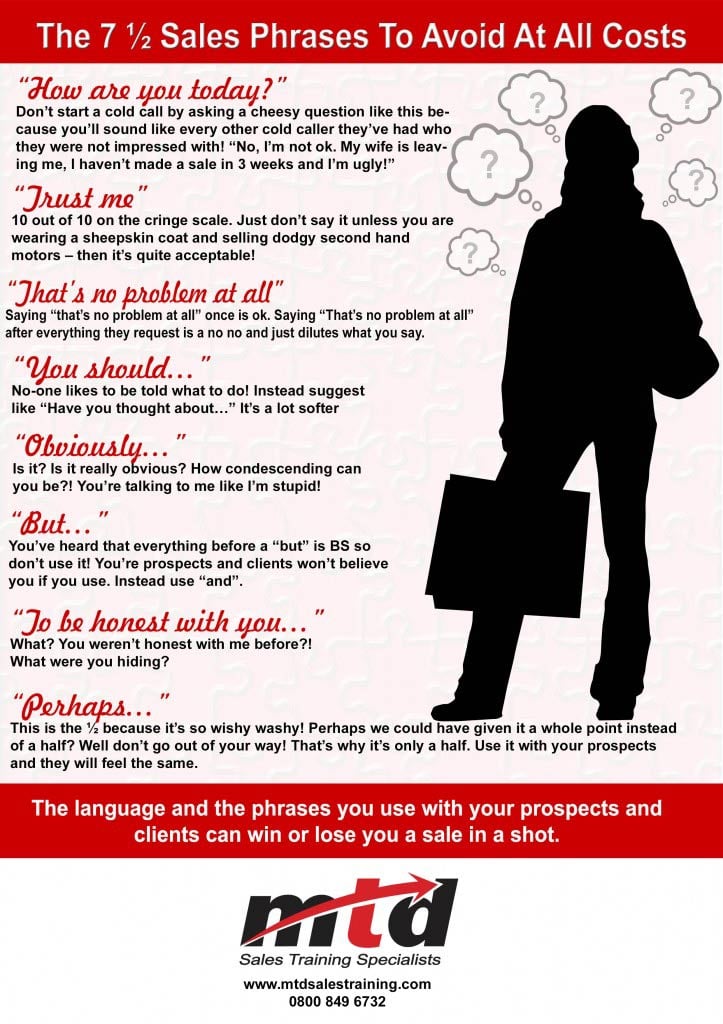 Click here to download a full size version of the infographic above
Happy selling!
Sean

Sean McPheat
Managing Director
MTD Sales Training | Image by MTD Sales Training – please give attribution to MTD Sales Training if republished