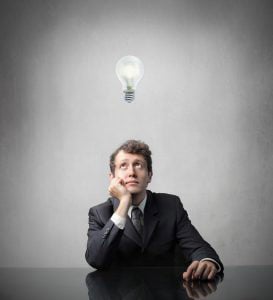 Sometimes do you just find it impossible to get through to the decision-maker?
You call them, you write to them but they never get back to you?
Well, over the years I have heard of some really creative and often radical ways to grab the attention of the decision-maker.
So much so that they have given in and booked the salesperson into their diary!
There was the time when I heard about a salesman who sent a box of Brazilian nut chocolates to the decision maker and attached was a message that went something along the lines of "You are driving me nuts! I have been trying to get an appointment with you for weeks!"
Out of sheer cheek the salesman got an appointment!
Then there was a creative tactic that I made up and used!
A few years ago I sent out some sales postcards to training managers and attached to each one were two neurofen tablets.
The headline on the postcard went something like "Take these because it will be the last time you have a headache when you choose MTD for your training"
That got MTD so much business that we had to hire some new trainers!
I've also heard of a door knocker being sent to a prospect with the message "I've been knocking so many times to try and get a meeting with you that I have worn out your knocker! Please have this one on me!"
If you are dealing with high value items you can afford to spend a little extra in order to grab the attention of the decision-maker.
Even if your sale value is small there are still ways to be creative and stand out from the rest.
You could have a message sent through recorded delivery or through fed-ex for example.
The headache tablets cost you nothing!
So think outside the box and be creative – who knows it could unlock the door to a big contract!
Happy Selling!
Sean

Sean McPheat
Managing Director
MTD Sales Training | Image courtesy of Dollarphotoclub