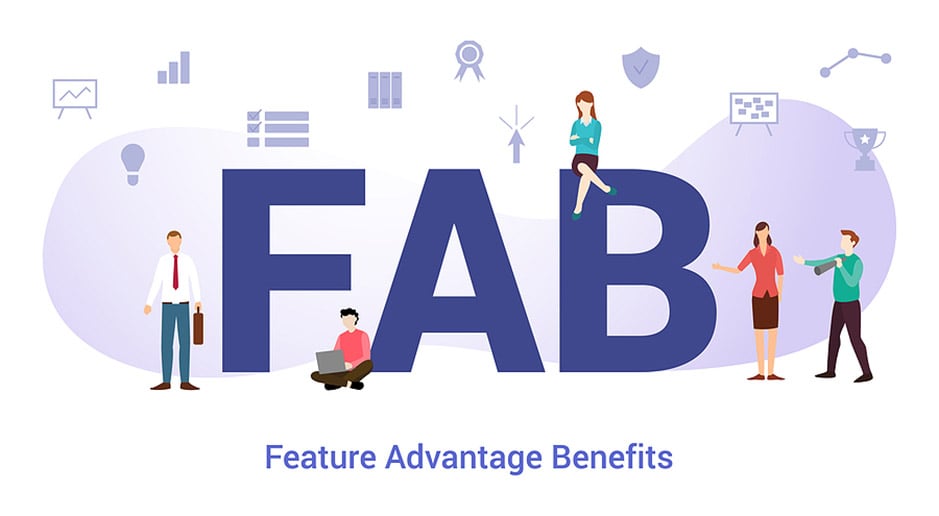 We've all heard the adage, sell the sizzle, not the steak. However, I often wonder if some salespeople truly understand the concept.
Let's look at what sell the sizzle, not the steak means and how you can apply it to your selling.
Contents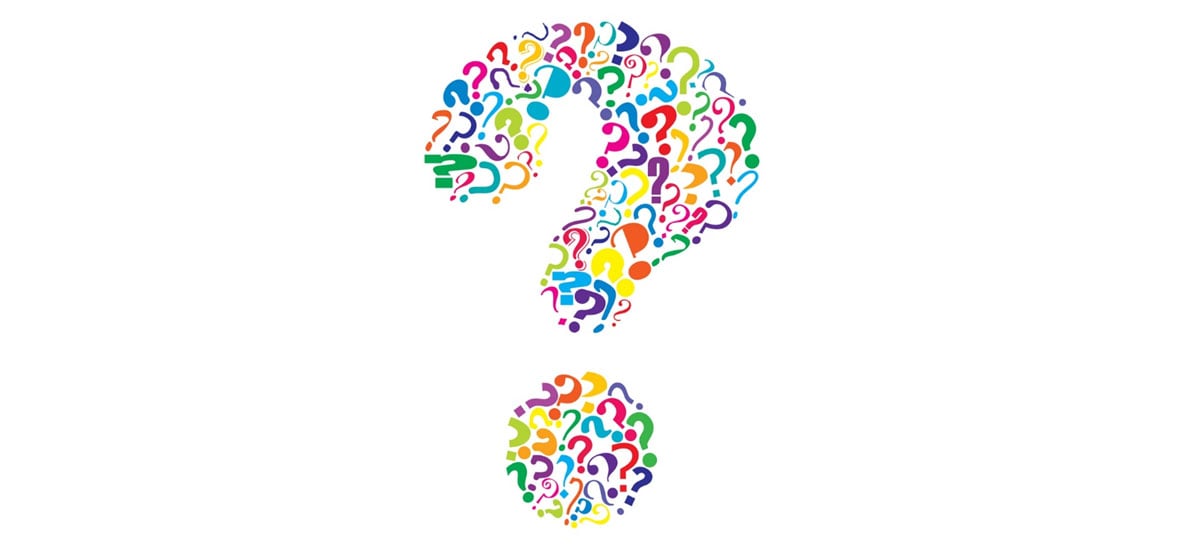 Sell The Sizzle, Not The Steak – It's Meaning
In a nutshell it all comes to down to selling the outcomes and benefits of your products and services.
You will need to discuss and/or present the benefits, results, outcomes, and problem-solving solutions of what you sell to get to a "yes". You must know how the VALUE of what you sell is worth far more than the sum of its parts.
It all comes down to understanding the difference between features and benefits.
The phrase dates back almost 100 years, to sales guru Elmer Wheeler's exhortation that salespeople should sell the experience that a product gives to the client, rather than the object itself.
As the 1938 New Yorker profile on the head of the Tested Seller Institute put it, "once Mr. Wheeler has discovered the sizzle in anything, meaning the tang in cheese, the bubbles in wine, the whiff in coffee, the customer is his, or rather his client's."
This style of selling engages the senses, the emotions and the memories of a client, which are far more powerful levers than mere logic and common sense.
Those classic Mad Med scenes where Don Draper takes charge of a presentation? Pure sizzle. Look at his Kodak Carousel pitch, where he sells the emotional journey a slide show creates, rather than the new (1960s) technology which makes it possible. It's a masterclass in emotion-led selling.
What's In It For Me?
Your customers don't care how long you've taken to build up your business, or your struggle to become the best salesperson in your division.
They only have one question for you, and that's "What's in it For Me?"
By this, customers mean, what benefits will I get from the product?
And by benefits they are not talking about nifty features, a more intuitive UX or a special price offer. They are primarily talking about how the product will make their lives better in some way. That's an intuitive decision first and foremost, which the buyer will then shore up with facts.
And it's been proven by neuroscience too. As Michael Harris from the Harvard Business Review found out when he talked to neuroscientists, subconscious intuition makes a lot of our decisions for us, sometimes triggering emotions to follow. Only then do we justify our actions using facts and logic. In fact, Harvard Professor Gerald Zaltman claims that 95% of our purchase decisions take place unconsciously.
Of course, it's not all about triggering powerful emotions or hopes. To clinch the sale, you do still have to run through a product's main features, since this is the post-rationalization stage the buyer will inevitably experience before they finally commit.
As a rule of thumb, therefore: the more complex or expensive a sales proposition is, the more it helps to begin with the sizzle, then move to the meat of your pitch.
Benefits may have a primal role to play but you still need to have a good grasp of the unique features of your product too.
Extolling the powerful lure of the open road may make someone want to buy a new car, but why your new car?
Now let's look at what differentiates benefits and features, and how to delineate them in your pitches. This is Sales Training 101!
Examples Of Features
Features of a new piece of accountancy software might include:
Drag and drop functionality.
AI-driven formula consistency checking.
Easy integrations with other popular SaaS platforms.
Visually intuitive reports and dashboards.
Free product upgrades for five years.
24/7, 365 days a week telephone support.
They are all great attributes and some of them may stand-out from the competition (perhaps you'd highlight the unique use of AI). But to get to the stage of expressing these virtues, you first must persuade the buyer that the product will solve that thorny problem they are experiencing. You must show that the product will make their life better in some way.
That's where the sizzle comes in – the product benefits.

Examples of Benefits
For the same product (accountancy software), you might stress one or more of these benefits:
Users report significant time savings, freeing staff up to work on other projects.
Users have seen accuracy gains of up to 98%.
Senior management love the highly readable monthly, or weekly reports.
Real-time data helps reduce unpaid invoice days and improves cashflow.
Onboarding proves up to 76% faster than the three leading competitor products.
Notice that all these benefits offer to improve the buyer's working life. Convey these advantages effectively and the customer may imagine themselves having a better work-life balance, gaining approval from senior management, making cost savings, or working more effectively.
Also note that all but one of these benefits can be backed up with metrics, thereby engaging the more logical (and skeptical) side of the buyer. To understand how both the features and benefits of a product or service can be used in tandem, a salesperson can engage a process of enquiry called the Feature Benefit Matrix.

The Feature Benefit Matrix Exercise
Here's an example of a feature-benefit matrix for the above imaginary accountancy SaaS product, Xerbu. On the rows, we've listed the features described above, and in the columns come up with some of the benefits these features provide.
FEATURE
BENEFIT 1
BENEFIT 2
BENEFIT 3
Drag and Drop Functionality
Improved accuracy
Time saved in writing out formulas
Easy and intuitive
AI Consistency Checking
Improved Accuracy
Time saved by avoiding manual checks
Peace of mind
Easy Integrations
No need to build API integrations by hand
Time saved in moving between systems
Less chance of errors and glitches
Better Reports and Dashboards
Provide just what each stakeholder needs
Easier to share between departments
More impactful, informing decision-making.
Free Product Upgrades
Convenience
Cost savings
24/7 Support
Time saved in working out issues
Peace of mind
If you take a blank matrix and run your own product features through this process, you'll quickly see recurring benefits (in the above example, time savings, peace of mind and accuracy). You don't have to fill every column, and you can add more than three columns for features that provide a host of benefits.
If a salesperson were pitching our fictional accountancy software, they might extol its time saving qualities, how accurate its spreadsheets are and how well it communicates complex financial information. Knowing the benefit-feature matrix, the salesperson can then back up their assertions by pointing to features which achieve these ends.
In so doing, they will effectively engage the intuitive and emotional part of their buyer's nature, as well as their more logical and fact-driven side.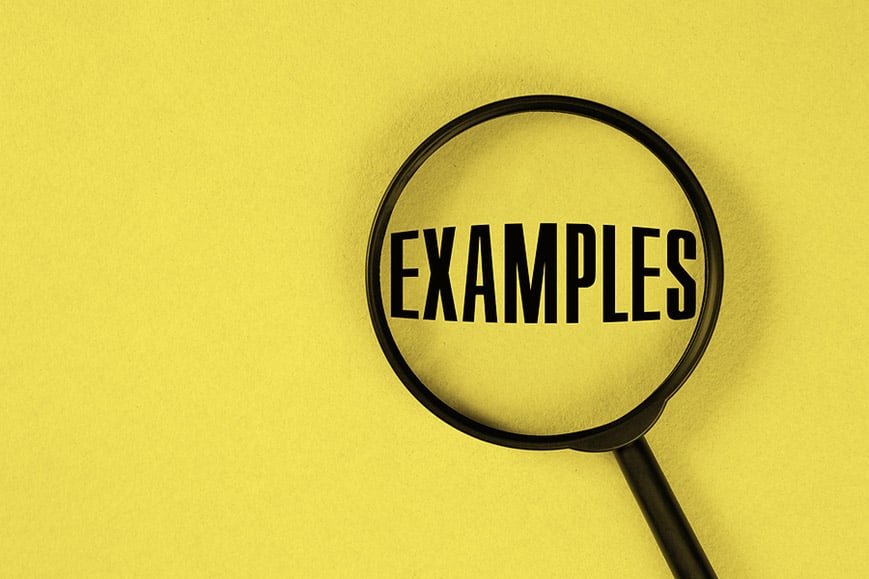 B2B Example
Here's an example of part of a B2B pitch based on the above matrix:
"Our intuitive accountancy platform, Xerbu, eradicates those easy to make, but hard to detect, mistakes. Its AI-driven automatic formula checker highlights inconsistencies and outliers. It'll save you thousands of hours annually, and our users have reported a 15% reduction in errors and 27% reduction in unpaid invoice days."
This spiel focuses on a single benefit (accuracy) and links it to one of the more unusual features (the automated consistency checker), then throws in some impressive metrics.
B2C Example
It should be easier to use benefit-based selling in a B2C context.
After all, in a B2B sale you may be pitching to hardened procurement leads who are used to seeing through the sizzle and getting stuck into the hard facts.
The public, however, ought not to be quite so jaded!
Here's an example of a benefit-led pitch for a dog walking and grooming service:
"Your dog is your best friend. The last thing you want to do with a friend is entrust them to the care of a total stranger. That's why at Doggone Care we only employ rigorously vetted animal care specialists, and provide a full, free tour of our 7-day doggie daycare facilities to all prospective customers. You'll meet our staff and many of our most important clients – the furry, four-footed ones."
This pitch stresses the benefit of trust and safety, which is highly important to animal owners leaving their beloved pets in the care of strangers. It also details the vetting procedure and all-week daycare facilities, both features enabling this benefit. It does so using a bit of humour too, which helps trigger a positive emotional response.
The Takeaway
We might want to rephrase the cliché a little. Perhaps it should be "sell the sizzle, then the steak."
Both emotional benefits and physical features are important, but there's always a primacy to the benefits of a product. The product benefits speak directly to the priorities of the client, which can always be reduced to simple two- or three-word propositions:
• Reduce stress
• Improve revenue
• Reduce errors
• Save Time
• Save money
• Impress the boss
• Work smarter
• Beat the competition
Or, to think of it another way, while invoking another cliché – "cut to the chase!"
Remember, it's always advisable to gain insight into what your clients want before you start to sell to them – what do they really need? Once you know this, you can sell both that delicious, mouth-watering aroma, and the juicy steak that satisfied that hunger.
Please contact us to discuss your Sales Training Course requirements. We offer several different programmes that include Telesales Training, Account Management Training and Sales Management Training Courses.
Don't know what course to take? Take one of our Sales Assessments that will create a training needs analysis for you.
Happy Selling
Sean

Sean McPheat
Managing Director