Sales Assessment Options
Competency Evaluation
Looking to evaluate the sales competencies of your sales team?
We have developed a unique sales tool called MTD Sales Insight, this 180 degree sales assessment can measure any competency that you like.
The assessment is completed by the sales person and their line manager and they are role specific.
Each assessment is unique and the competencies and skills being assessed have been mapped using National Occupation Standards and input from the Institute of Sales Management (ISM).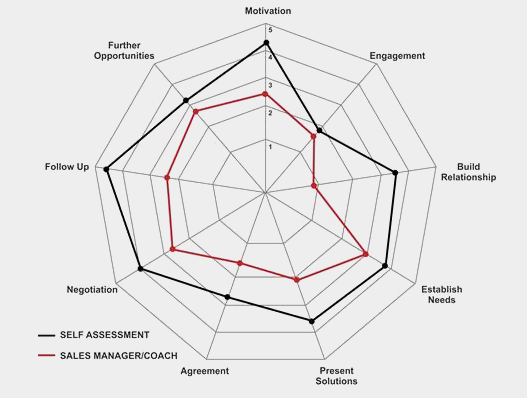 Sales Personality Assessments
Measuring skills is great but what about what's going on inside a sales person's head?
It's all well and good having the skills and ability to be a great sales person but you need to know "will" they do the job, "how" they will go about and "why" they are doing it.
Our Sales Personality Assessment looks at a sales person's motivators, behaviour and personal skills – the key ingredients for top level sales performance.