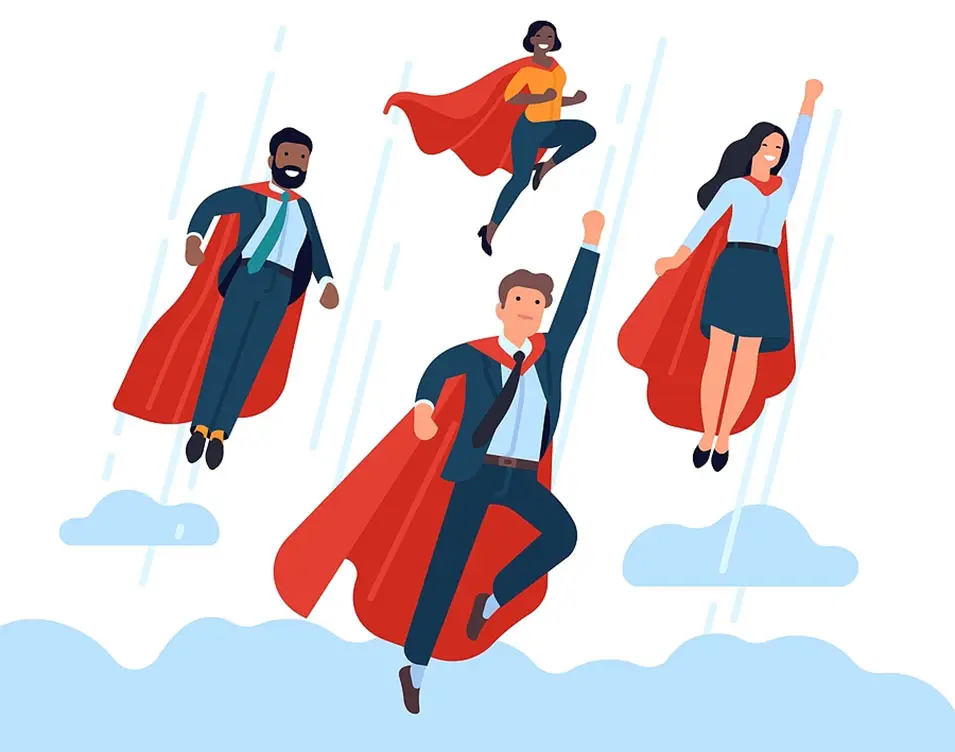 All salespeople are judged on the results they achieve. It's no good making all the calls, completing all the paperwork, asking for the sale countless times and overcoming sales objections time and time again if the orders aren't coming in and the margins aren't being met.
It's always good to assess what we are doing against the best practices carried out by the most successful people in the real world.
I recently came across Camille Sweeney and Josh Gosfield's book The Art of Doing: How Superachievers Do What They Do and How They Do It So Well.
They interviewed 36 star performers that climbed to the tops of their various fields, and I thought it would be good to assess how they apply in the sales world.
"We didn't want to theorise about success," says Gosfield. "We went straight to the source, finding the most amazing people in all fields and asking them, 'How do you do what you do?'"
After interviewing some of the world's most successful people, they began seeing patterns emerge. No matter how diverse their goals or crafts, these super-achievers shared many of the same habits. Let's look at some of them and how they apply in sales.
Qualities of Good Salespeople
1. Dedication To A Vision
"Every great success starts with inspiration, but not every inspiration leads to success," Gosfield says. "The most common thing we found was these people's devotion to the day-to-day struggle." When we look at how salespeople dedicate themselves to 'the goal', the most successful ones are those who know the direction they need to go and keep going till they achieve their 'destination'. They have a total commitment to sales excellence in all that they do.
2. Intelligent Persistence
One thing successful people know: Dedication and blind persistence are two very different things. "You can work hard but not smart," says Sweeney. "When something's not working, you've got to tweak it. Some people just keep banging their heads against the wall." Instead of doggedly using the same ineffective tactics, super-achievers pivot and try to tackle the problem from a different angle.
Salespeople can do the same thing. Notice what is working for you and what isn't. Keep persisting but do it intelligently. Identify what has value and what hasn't. The same can be said for sales follow up. Don't just keep following up if you're getting nothing back. Kick the opportunity into touch if you are being ghosted and go and work on some other deal where you have a chance of closing it!
3. Fostering A Community
Star performers know they can't achieve success on their own. Instead, they must galvanise a group of people around their idea or goal. Teamwork, or having an ecosystem of supporters, turns out to be critically vital for success.
Salespeople can choose who they follow as leaders. I have several 'thought-leaders' who give me ideas and contribute to my success. Choose people who you can follow wisely, and you can also foster a community of people who offer you value and support.
4. Listening & Remaining Open
"You don't normally think of hard-charging, action-oriented leaders as being good listeners," says Sweeney. "These people's ability to practice the art of listening helped them learn what they needed to know about the world around them."
We've discussed many times how successful salespeople have excellent listening skills; it appears that listening is the epitome of highly successful people in all areas of work. Along with great listening comes asking quality, probing questions as well.
5. Good Storytelling
Stories can transport people to your world, and then they're more likely to invest in you and your brand. Stories, metaphors, concepts, and ideas are what convince people that you have something of value. It communicates your ability to get the prospect involved and helps them see the benefits of using your services without the 'selling' process turning them off. Effective storytelling can create that logic vs emotion tug of way that your buyers will have in their mind as they listen to you. It's your job to create a story that appeals to both the logical reasons – your unique selling proposition as well as your emotional selling proposition.
6. Testing Ideas in The Market
"Everybody has a bias to think their own idea is brilliant," says Gosfield. "Achievers roll it out in an environment that's as close as possible to the market." High achievers determine what their market will take and then build their expertise around that niche.
7. Managing Emotions
"We found that managing emotions is a key element to success," Sweeney says. "It's so easy to be derailed by them, but these people are able to channel anger and frustration into their work. You can't change conditions—just the way you deal with them."
Emotional intelligence is one of the best skills that salespeople can develop, as it determines how you deal with the imposters of success and failure. The best salespeople at the top of their game have an enviable sales mindset to all that they do.
8. Constantly Evolving
Successful people maintain success by consistently learning and adapting to the environment around them. Tennis champion Martina Navratilova realised this when her game suddenly started sliding. She decided to transform her training routine and diet, and soon was back on track to become an all-star athlete.
You can have the same mindset by deciding how you will achieve better results. 1% improvements every week in every part of your strategy will mean you double your skills, talents, and abilities in just two years…without hardly any effort avoiding any sales slump along the way.
How are you improving your skills? You could look at our 2-day Selling Skills Training Course or learn from our closing sales transition statements for some helpful hints and tips.
9. Practicing Patience
Inaction, or stillness, can sometimes be just as useful as action. The importance of patience was a primary theme among the super-achievers–whether it's strategically waiting for the best time to make a move or continuing to pursue a larger vision without receiving immediate rewards.
Salespeople can also generate this skill. Trying to push a prospect to decide before they are ready will inevitably make them believe they are being sold to. The power of patience can never be over-estimated.
10. Pursuing Happiness
Success fuels happiness, and happiness in turn fuels greater success. Seeking happiness in your life and work turns out to be a win-win.
Sometimes we forget why we are doing it all. The idea that we should put happiness on our list of priorities often is seen as fluffy and touchy-feely. However, how do we really benefit if we get everything we want and yet aren't happy when we achieve it? Happiness shouldn't be a goal; it should be a way of life.
These ideas from Camille Sweeney and Josh Gosfield epitomise what we as salespeople should be aiming for. Practice these are see what difference they make.
Happy Selling!
Sean

Sean McPheat
Managing Director
MTD Sales Training | Image courtesy of J C Sizmadi at FreeDigitalPhotos.net