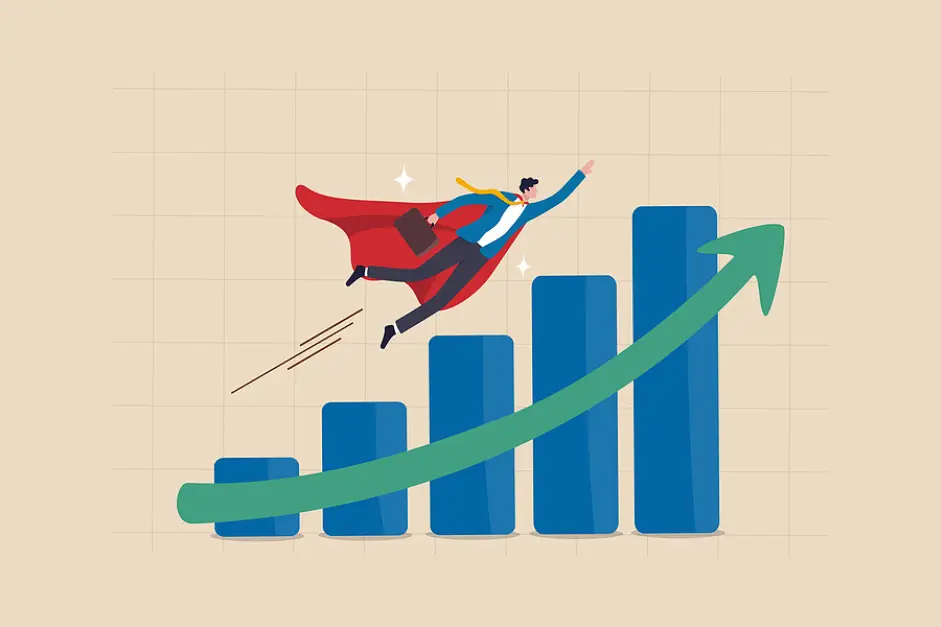 In today's fast-paced business world, increasing sales productivity is crucial to achieving success.
There are various ways to boost your sales productivity, and by utilising the right tools, implementing effective sales training strategies and adopting a growth-oriented mindset, you'll significantly boost your productivity, improve your sales performance, close more deals, and ultimately grow revenue!
So, let's dive in and explore 13 tips and insights that can help you increase your sales productivity starting today!
Contents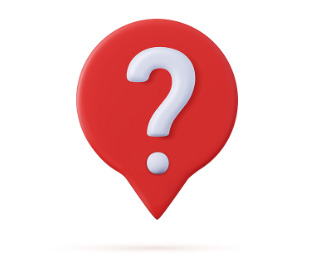 What Is Sales Productivity?
Before discussing specific strategies for increasing sales, let's break down the definition of sales productivity.
Put simply, sales productivity is a process of maximising sales results while also reducing resource (costs, effort, time, etc.) expenditure. Increasing productivity in sales involves improving efficiency – primarily by implementing structures and systems to use your time better.
How Is Sales Productivity Measured
There are several ways to measure sales productivity and monitor sales performance, including the following:
Most sales managers identify a few key performance indicators (KPIs) to track productivity each month, quarter, etc.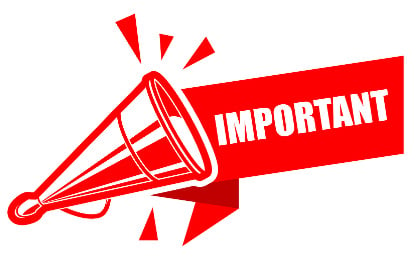 What Can Impact And Decrease Sales Productivity?
Numerous factors can negatively influence and hinder your sales team's productivity. Here are some of the most common ones to keep in mind:
1. Not Understanding the Customer's Needs
A frequent mistake among sales professionals is not understanding their target customer or their unique needs and wants. If your team doesn't know whom they're trying to reach or what problems those people need help solving, they'll struggle to make meaningful connections (the kinds that lead to sales and long-term customer loyalty).
2. Poor Leadership
It's up to you, as a leader, to identify employee strengths and weaknesses and provide the training needed to help them succeed.
You can't expect your sales team members to perform well and maximise their time if you're not guiding them and teaching them how. Some examples of leadership failures that lead to diminished productivity include improper task delegation, an unhealthy workplace culture, and unwillingness to change or adjust expectations.
3. Marketing and Sales Misalignment
At many companies, the sales and marketing teams might as well be two separate islands.
This issue is common, but it's not ideal — especially if you want to maximise sales team productivity and results. When sales and marketing teams don't work together, generating quality leads and moving them through the sales pipeline becomes much more challenging.
4. Lack of Competitor Monitoring
Some leaders take the "eyes on your own paper" approach when managing their teams.
This mindset makes sense at first — after all, you don't want to copy your competitors. At the same time, though, a lack of competitor monitoring could cause you to miss out on valuable insights.
For example, if you check in with your competitors regularly, you might notice that they're not using a particular sales strategy. As a result, you'll identify a gap that you can fill to win over more prospective customers.
5. Insufficient Training
Sales training should be ongoing.
It's not enough to train new team members for a few weeks and then throw them to the wolves. Your whole team should receive regular training to help them stay informed about the latest sales techniques, discover new technologies, and more.
6. Not Prioritising Customer Loyalty
It's easy for sales professionals to get so caught up in landing new customers or clients that they forget to focus on the customers they already have. Fostering loyalty increases the likelihood that people will continue buying from your company. It also increases the likelihood that they'll recommend your brand to friends and family (i.e., do free marketing for you).
7. Lack of Employee Engagement
Disengaged employees, regardless of the specific team they're part of, will not perform as well or maximise their time as effectively as engaged employees. If you're not monitoring employee engagement — and looking for ways to improve it among your team — you could be sabotaging your sales performance.
8. Impossible Targets
Setting lofty goals can be an excellent way to motivate employees and keep them engaged. If your sales targets are too high, though, and your employees think there's no way to achieve them, they likely won't even try. This attitude, in turn, will lead to diminished productivity and poor results.
How To Increase Your Sales Productivity
Are any of the issues discussed above hindering your sales team's performance? If so, try one (or more) of these ways to increase sales productivity today:
1. Set Sales Goals
Setting clear sales goals is one of the best ways to improve sales productivity. If your zemployees know what they're working toward (and have goals that push them past their comfort zone), they'll be more inclined to stay motivated and get more done in a shorter time frame.
To set sales goals effectively, follow these guidelines:
Identify Areas of Growth
Start by reviewing past sales performance. Pay special attention to metrics related to productivity, such as the average time to close.
Identify Top Priorities
Next, identify the top priorities for your team. In other words, which improvements will yield the most significant results?
Use the SMART Format
Set a target and then write it in the SMART format:
• Specific
• Measurable
• Attainable
• Relevant
• Time-based
For example, a sales team might set a collective goal to reduce the length of the sales cycle by 10 per cent in the next six months.
2. Generate Quality Leads
Lead generation is one of the sales profession's most important (and often time-consuming) aspects. Furthermore, lead quality matters more than quantity.
Remember that quality leads are more likely to progress through the sales pipeline and become paying customers (meaning they'll provide a return on investment and help your team improve its productivity).
How can you generate higher-quality leads? Start with the following:
Get to know your target customers (consider their average age, occupation, location, interests, etc.)
Identify the specific problems/pain points your target customers experience
Plan for each stage of the buying journey (Awareness, Consideration, and Decision)
Analyse competitors (identify specific areas where you can improve your lead generation strategy to outshine the competition)
Create targeted content to nurture leads and move them through the sales pipeline more efficiently
It helps to create a framework for scoring leads, too. This approach allows sales team members to understand which leads to focus on so they don't waste time on people who are unlikely to make a purchase.
For more information on generating higher-quality leads, check out our blog on increasing lead generation.
3. Create and Maintain a Schedule
A lack of structure and a clear schedule can hinder sales professionals' ability to use their time well.
Many salespeople like to organise their day and carve out chunks of time for various tasks. Doing so helps them avoid spending too much time on one thing.
For example, they might spend the first hour of the day prospecting, dedicate an hour in the morning and an hour in the afternoon to answering emails, block off a few hours for nurturing and connecting with existing clients, etc.
A one-size-fits-all schedule may not be ideal for helping all team members be as efficient as possible. However, encouraging employees to create a schedule that works for them, specifically, can make a big difference in their overall productivity.
4. Have Sales Incentives
Incentives help to boost motivation and engagement. They give employees something to work for and can encourage them to work more efficiently.
Be sure to create sales incentives for both your customers and your employees:
For Your Customers

Let your customers help you increase sales. For example, you could start a referral program that rewards existing customers for each new customer they send your way. Maybe they get a free gift or discount on their next purchase.

You could also create a customer loyalty program that awards customers points for every purchase they make. Eventually, they can cash those points in for gifts, discounts, etc.

For Your Employees

Employees should also be incentivised to make more sales.

Financial incentives (raises, bonuses, etc.) are popular options for boosting productivity and performance. You can use other options as well, though.

For example, you could offer vouchers for popular stores or restaurants in your area. Being featured in the company newsletter or getting a special lunch out with the boss can also be motivating for some employees.
5. Do Upfront Research
The more salespeople know about prospective customers or clients, the easier it is to win them over and help them progress through the sales pipeline.
Encourage sales team members to do upfront research before making sales calls or meeting with prospects. They should understand who the prospect is, what their pain points are, and how they can benefit from your company's products or services.
Remind sales team members that spending time on initial research can help them save time later (increasing their productivity and helping them close more deals in less time.
6. Understand Your Customer
If you want to know how to increase productivity in sales, you must understand your customer — whether you're going into an initial meeting or scoring leads.
The following are some specific strategies that can help you understand your customers better:
Create buyer personas (fictional descriptions of target customers based on research, audience data, etc.)
Seek feedback from existing customers (distribute surveys, share comment cards, etc.)
Analyse competitors to look for overlap in your audiences
Create a clear and succinct customer needs statement to guide future sales efforts
It's important to create distinct buyer personas for each group you hope to target. For example, say your business sells products for women aged 25-40 and 40-plus. The younger women may have different concerns or problems than the older women, so you should have separate buyer personas for both.
7. Communication Is Key
Communication is a critical part of being an effective leader and increasing sales team productivity.
For team leaders, ongoing communication helps them to understand how their team members are doing, how engaged they are, what obstacles they're facing, etc.
It's also important to note that over-communicating is generally better than under-communicating. Frequent check-ins help you stay in the loop and avoid missing signs that a team member is struggling or that productivity is low.
Schedule regular check-ins and meet with your team as a group and one-on-one to ensure you stay on the same page. Add these meetings to your calendar (and share them with employees), so nobody has an excuse to miss them.
8. Celebrate Your Wins
Encouragement is a powerful motivator. It boosts morale, improves employee satisfaction, and encourages them to continue putting their best foot forward.
If employees receive recognition for their successes, they'll be more engaged and inclined to continue striving to meet their goals. Conversely, if an employee never gets recognised or celebrated, they might decide it's not worth it for them to put in extra effort to maximise productivity and performance.
Whenever a sales team member meets or exceeds their target, celebrate them. Plan celebrations for when the entire team meets or exceeds their goals, too.
9. Use the Right Sales Tools (Automation)
Sales team leaders have access to a wide range of sales productivity tools that can help them monitor progress. The following are some of the best tools that you can start using today:
Customer relationship management (CRM) platform (provides a centralised location for all customer data)
Scheduling tools (help team members and customers schedule meetings more efficiently)
Lead generation tools (assist with lead scoring, follow-up, segmentation, and more)
Communication and collaboration tools (help leaders and team members stay connected with each other, monitor progress, etc.)
Sales automation tools also help you and your team streamline time-consuming tasks and dedicate more time to important tasks. These tools assist with scheduling, forecasting, report generation, and more.
10. Invest in Sales Training and Staff Development
Regular sales training and professional development opportunities help employees to identify their strengths, improve on their weaknesses, and continue progressing in their careers.
Invest in opportunities for all team members, regardless of their seniority, to learn from higher-ups at the company or receive training from industry experts. For example, you can arrange shadowing opportunities between junior and senior sales team members or plan for employees to attend a lecture from a top sales expert.
Online Sales Courses can also help you and your team members continue sharpening their skills in a more convenient and efficient way. With online courses, they can work at their own pace and ensure they're truly taking in the learning material.
Check out our Online Sales Courses for more info.
11. Track and Measure Sales Activities
How are you supposed to know how your sales team is doing if you don't collect any data or never track their progress?
The best sales leaders monitor critical sales productivity metrics, such as time to close, number of opportunities lost, etc. Identify metrics that matter most to you and your team, then check in regularly to see how everyone is doing.
Worried about how much time this will take? Many sales tools offer data collection and reporting features that simplify this task.
Keep in mind, too, that numbers can motivate some team members more effectively than other strategies. If they can see how close they are to achieving a specific goal, they might be more inclined to push themselves to be more productive moving forward.
12. Align Sales and Marketing Teams
Poor sales and marketing team alignment will hinder progress and interfere with productivity.
When sales and marketing teams work together, it's easier for marketers to create content that caters to the company's target audiences. This content, in turn, can help to move leads through the sales pipeline — allowing sales team members to form better relationships and close deals sooner.
The following tips can help you ensure sales and marketing teams are on the same page:
Set shared goals
Identify shared KPIs
Create buyer personas together
Simplify communication with collaboration tools
It's also helpful to schedule regular joint meetings so team members can share progress, ask questions, and identify potential roadblocks.
13. Encourage Accountability
Many people — including sales professionals — perform better when they feel accountable to someone else.
If they regularly have to check in and share their progress with a team leader or a fellow team member, they'll be more inclined to stay on task and be as productive as possible. After all, they don't want to have to admit to someone else that they're underperforming.
Consider assigning accountability partners to encourage ongoing progress and productivity. Many sales tools can also create a sense of accountability by sharing the latest sales data and metrics with other team members.
Wrapping up
Increasing sales productivity can be challenging, especially if you're not sure what's interfering with your team's success.
But if you follow the guidelines listed above, you can make smarter decisions that help your employees get closer to their goals.
If you want to learn more about improving your sales productivity and performance check out our Essential Selling Skills course or our Professional Selling Skills Course.
Alternatively, contact us and we'll be happy to discuss your specific needs and develop a tailored solution that can help you drive results.
Happy Selling!
Sean

Sean McPheat
Managing Director
MTD Sales Training