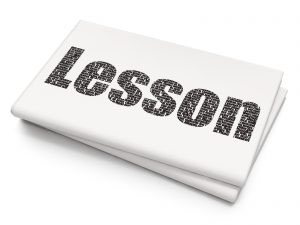 There were 3 topical sales lessons to be learned from the aftermath of Ricky Hatton's loss to the "Pacman" when it comes to improving your sales.
LESSON # 1 – Hatton blames the training camp and his coach Floyd Mayweather Snr
I hear a lot of sales people blame their company, their sales manager, the ozone layer! and everything else apart from themselves. This is very very common.
You have to own your own development and the tactics that you use.
Sometimes you just get outclassed and Hatton was way out of his league.
Also, you have to take a long hard look at what you do in-between your sales. Hatton has had a history of loving "the high life" and often balloons up and adds 3 stone in-between his fights.
I was reading in the newspapers that over the past 10 years he's shed and put on about 60 stone! And this cannot be helpful.
So as a sales person you need to take care of yourself, train and practice hard and take your profession seriously.
LESSON # 2 – Floyd Mayweather Snr blames Hatton for not executing the plan
Hatton's trainer blamed Hatton for not following the plan!
There are two things here.
First, how many times has your sales manager given you the third degree and then says it's always your fault for not getting the sales. When maybe it is the training methods and approach that is to blame?!
Also, everyone knows what to do but often they don't do what they know. If Hatton did not follow the plan then he has no-one to blame but himself because whatever tactics were used just did not work BIG TIME! Hatton went for it from the bell and the Pacman just picked him off.
So you can have all of the mindset and attitide you need for success but if the tactics aren't right then you're a gonner!
The same can be said in selling.
LESSON # 3 – Manny Pacquiao's trainer Freddy Roach had studied Hatton and had a plan
"Hatton fell right into our trap" were Roach's words after the fight.
Roach went on to say: "I studied Hatton's tapes and I know him really well. Every time he throws his punches he cocks his hands first and makes the opening for the inside hook. I told Manny once you have feigned him you will draw him in, he will cock his hands and you will hit him with the inside hook. It worked just perfectly"
There's a great sales lesson here.
Planning and preparation are key. Understand your buyer and what they do and then formulate a plan.
Don't wing it.
Instead study your buyers and how they buy and what the world is according to them.
It worked for the best pound for pound fighter in the world – and it will work for you too!
Happy selling
Sean

Sean McPheat
Managing Director