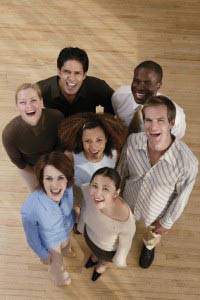 Leading a sales team is not an easy task. However, gaining the full respect, admiration and loyalty of the sales crew, is another achievement entirely.
To be a true leader, means that people are willing to follow you enthusiastically. Because you are able to give orders, impart some encouraging words, change policy, or fire people; does not make you a leader. Below are three powerful tips for the sales manager; the field general, to help you gain the respect, the confidence and the devotion that are essential to lead a sales team to success.
#1. Lead By Example
The single most important thing that you can do for your sales people is to lead them by example rather than the theory. In some first-level management situations, you may not have the time to actually make sales of your own. However, you need to try. The point is that it is imperative that you have personally done, or are capable of doing everything you ask of your sales crew. In addition, you should, if only on occasion, get out in the field with the team and demonstrate your skill and expertise even if it's shadowing them and coaching them after the call.
When sales are slow and the team are a little down, this is the time for you to get out there and lead the team by example. It is true that the coach does not have to be able to perform as well as the coachee in order to give sound instruction – just take a look at the worlds best golfers for example! However, when the team sees you in the field, in the trenches, side-by-side with them, it creates a powerful, long-lasting camaraderie and harmony throughout the organisation.
#2. Include the Team in Decisions
When making decisions that affect the sales team, include them in the decision making process. This does not have to be some elaborate or detailed undertaking that exposes higher level management information wrongfully or prematurely. Just ask for their opinion once in a while. Marketing informs you about a new reorder process or ordering form, and they want your opinion. Ask the crew how they feel about it. You can do this as a group or individually.
"Susan, accounts are considering this new ordering form. You are out there in the field every day, so I wanted to see what you think about this new form. Do you think it will help make sales easier for you?"
This also does not mean that you must take the advice of your sales team; you still make your own decision. But it helps you and the team when you seek their input.
#3. Ask for Help
You can give orders all day long, but you will find you get more cooperation when you ask for help. When you need to assign those tedious, time-consuming tasks, or when you must get a short boost in sales; ask for the team's help.
"We are well behind plan this month and we need a powerful last quarter. I really need everyone's help to make sure we reach our goal. What ideas have you got?"
I might also add that you will be far more affective when asking for help if you consistently do tip #1 – lead by example.
Lead by example
Include the team in some decisions
Ask for their help
And your sales people will see you as a leader whom they can follow with conviction.
Happy Selling
Sean

Sean McPheat
Managing Director
MTD Sales Training | Image courtesy of FreeDigitalPhotos.net