Invariably, as a professional sales person, you will run across that prospective customer who is only concerned with the price. I am talking about that buyer who can only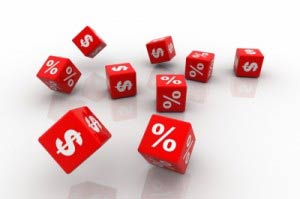 see how much the product or service costs and nothing else, including quality, service, longevity, reputation, or even the value of YOU.
This prospect usually leaves you with only two options:
1. Lower yourself, your company and what you offer, to the level the prospect demands
2. Walk away
In my opinion, in most cases, you should walk away from the price only prospect (P.O.P.) and here are just a few reasons why.
#1. No Loyalty
You may close the deal by giving away your shirt, your commissions and company profits, but you will not gain a legitimate client. The minute someone else comes along with a seemingly lower price, this customer will leave. In the interim, they will play you off your competitors and essentially use you like a discount coupon.
#2. Too Much Work
In doing the above, this customer will usually demand more of your time and resources for even less. This prospect will want additional products, services and add-ons and not want to pay anything for them. This customer literally wants something for nothing.
#3. Negative Word-of-Mouth
While positive word-of-mouth can be a great asset, negative talk about you and your company can prove devastating. The problem with that POP is that no matter what value you deliver, no matter how well your product performs or how well you service the customer, if the price is not right, they will see no satisfaction. This customer then spreads the word that you and your firm are not a good company to deal with.
#4. Set the Standard
You dropped your proverbial pants to close the sale with the POP. However, now that POP, talks about how much they paid for your illustrious services. Now, you run the risk of running into other prospects in the same industry or target market that know just how LOW you can go. You can become known as the "cheap one."
Depending on exactly what you sell, such issues may not be very important. However, if quality, service, value and personal commitment are important factors in your business, then you may want to walk away from that POP.
Try something like this as you deliver the news…
"Steve, I appreciate that you want to save money and pay the lowest possible price. However, our company made some important decisions long ago.
First, we decided that we would deliver the very best product/service available so that our customers get the best in return.
Second, we decided only to work with the highest-level clientele…those customers that understand and recognize value.
And finally, Steve, we decided that it made a lot more sense to explain a higher price ONCE, than to have to make excuses for poor quality and inadequate service over and over.
Honestly, Steve, do you think we made the right decisions?"
Happy Selling!
Sean

Sean McPheat
Managing Director
MTD Sales Training | Image courtesy of Renjith Krishnan at FreeDigitalPhotos.net