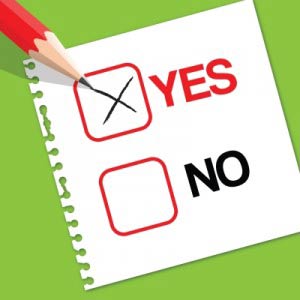 If you are still having problems with unqualified DMs (Decision Makers) when you show up, then perhaps you are not qualifying for the true DM when cold calling as strong as you think you are.
It is very common for even some of the most experienced sales people to under qualify or incorrectly qualify DMs on the telephone and there are three basic reasons for this. Watch out for these three telephone qualifying blunders and you will achieve more success in setting quality appointments.
#1 – The Title
Qualifying mistakes often happen due to the sales person seeking the prospect with a particular job title. In some instances, a person's job title may prove a guarantee that he or she is the true DM for the related product or service. However, more often than not, this is not the case. The exact responsibilities for the same job title will differ from company to company.
While in company A the Help Desk Manager is the DM for help desk software, in company B, the DM may be a purchasing manager or the IT Director. Once you have found the person with the desired title, you should still ask some qualifying questions to confirm. Do not assume the person is the true DM based on job position alone.
#2 – Don't Want to Mess Up a Good Thing
A very common reason so many sales people fail to qualify the DM properly on the telephone, is that they fear they will ruin a good call. The sales person makes a few dozen calls, all with little positive results. Finally, he gets a person on the telephone that is not only nice, but is willing to listen! The sales person is terrified to ask any qualifying questions out of fear of losing this great prospect. Instead, he deludes himself into believing that this person is indeed the DM.
Cold calling and even warm calling for appointments today can be tough sometimes. However, don't make it worse by spending too much time with unqualified people. Ask!
#3 – A Buying Question
Another reason sales people fail to qualify the DM properly is because they feel that to ask direct qualifying questions is to introduce buying type questions too early in the conversation. When you ask someone if they are the DM with authority to BUY a certain product or service, the answer can be 'yes' or 'no.' However, the answer could also be, "Yes, but I'm not interested…" Or, "Yes, but we are happy with our current supplier…." Worse yet, "No. But we are not interested anyway…"
Many salespeople are afraid to ask the qualifying question as they consider it a direct buying question to which the prospect can object. Understand and help the prospect to understand that at that point, all you want to know is who the DM is. You did not ask anyone to buy anything yet. Do not fall into the trap of trying to overcome a buying objection this early in the sales process. You are trying to sell the appointment, not the product or service yet.
Before you ask for the order, you have to have a qualified buyer and courses like our Telesales Training and Appointment Settling Training will help further.
Happy Selling!
Sean

Sean McPheat
Managing Director
MTD Sales Training | Image courtesy of 89 Studio at FreeDigitalPhotos.net