One of the biggest hurdles facing sales people is the objection raised from the prospect. Using the tactics in our infographic below, handling objections will now be a doddle!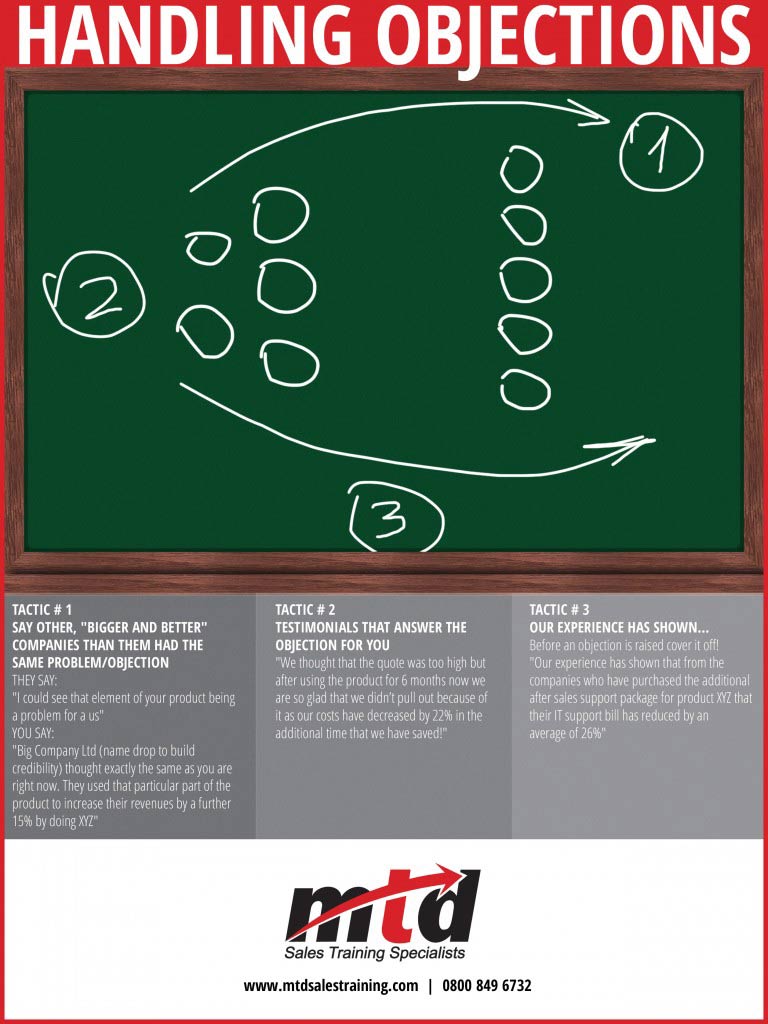 TO DOWNLOAD THE FULL SIZE INFOGRAPHIC PLEASE CLICK HERE
(Image by MTD Sales Training – please attribute if republished)
Happy selling!
Sean

Sean McPheat
Managing Director
MTD Sales Training | Image courtesy Mtdsalestraining.com