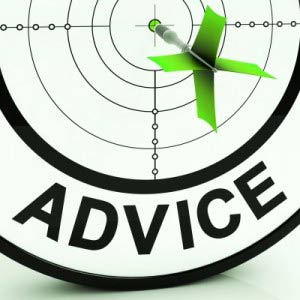 Culture plays a funny game with us. We often get stuck in a rut and blame things outside our control for how we feel and the results we get. The culture we exist in keeps us in a headlock and rubs our face in it whenever we want to change anything.
Culture has been deemed as 'the way we do things round here'. Often, we confuse it with the climate we work in, and, although some think the terms can be interrelated, there are differences, especially in the way they are nurtured and developed.
The whole idea of culture raises its head when we think of our world of selling. It's been quite hard for many salespeople to adjust to the modern-day buyer and what they require from us all. Many still sell at the same level and in the same mind-set as they did a few years ago. No wonder they aren't as successful as they want to be. But then again; in this world we don't get what we want…we get what we deserve.
The whole concept of sales has grown up in the 21st century. We've had to, or we would be dead in the water. And one area where we have definitely seen the changes is in the approach we have taken when developing accounts.
You will have heard that we need to adopt a more consultative approach to selling in order to achieve our goals and allow our prospects to reach theirs. The question is…how?
Well, the actual term 'consult' helps us to develop the skills needed to place ourselves at a different level to a traditional sales process. Using that word as an acronym, we can come up with…
Communicate At A High Level. The 'C' covers the high level of communication skills you need to be effective as a consultant. When working with a client, you need to be able to be 'accurate, brief and clear' (the ABC of Communication), so your client knows specifically what they can expect from you.
Organise Efficiently. A quality consultant spends time ensuring the logistics are dealt with, the contacts are as described and the promises are kept to. The client will remember every little thing that goes wrong, so ensure your organisation skills are excellent.
Navigate Confidently. Just like a sailor knows the direction he and his vessel is going to go before it goes there, you should be able to navigate the direction your client is taking his business as you progress.
Solve Situations & Challenges Professionally. You are employed as a problem-solver and decision-maker, so be aware of what challenges the client is facing and drive them forward to achieve the goals your products and services will open up for them.
Understand Clearly. Your knowledge and business acumen will be a great help in designing solutions, so ensure you keep your personal and professional growth on the go at all times. It will help you achieve a deep understanding and clarity of business needs, so your suggestions, guidance and advice will be valuable and important to the prospect.
Learn Continuously. Linked with having a clear understanding of the prospect's business is the idea that a consultant always has their foot on the accelerator when it comes to designing their future career. Consider everyday to be a great learning opportunity and take advantage of every chance that comes along to improve you knowledge, skills, talents and creativity.
Trust Your Abilities: When you offer advice to prospects, they will assess how valuable it is by how much they trust you. And you will never be trusted if you don't trust yourself. Be conscious of how your abilities can be utilised every step on the journey. Your background, experience and wisdom will always be in demand if people can see the results they can obtain
The seven components making up the word 'consult' will help you achieve greater autonomy and drive than most traditional salespeople who just go through the motions of making the sale. Offer greater value by 'consulting' with their business, and you will see the results both for them and you that can be measured and improved.
Happy selling!
Sean

Sean McPheat
Managing Director
MTD Sales Training | Image courtesy of Stuart Miles at FreeDigitalPhotos.net