When the Google.com domain first went online in 1997, few could have guessed it would soon become the massive online entity that it is today. With over 620 million visitors to the site every day, who produce more than 87 billion worldwide searches every month, Google should be considered any business' first point of call when it comes to building a successful online presence.
Thankfully, Google provides you with a whole heap of fantastic tools to help you boost your business through the site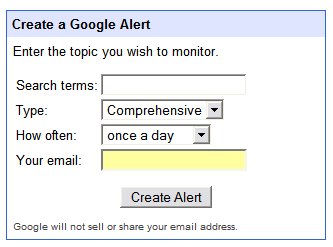 – so this week I have been taking a closer look at Google Alerts, to show you how you can make the most of this brilliant free tool.
Google Alerts allows you to create free searches related to yourself, your company and the products or services you provide which run continuously.
So how can this tool help the modern day sales professional and business owner?
Well, each time there is something new found in the Google search you can be notified by email, meaning that you can continuously track the success of your online presence.
By setting up Google Alerts for your name, the name of your business, your competitors' names, your client's names and key phrases related to your company and the products or services you provide you can be involved in the whole world of news and discussion surrounding your business.
Google Alerts can help you to manage your reputation online. If someone mentions you, your company or products and services you are informed of this and can track and monitor any further updates or discussions closely.
With Google Alerts, you can track what the competition is doing and find out about the latest news and developments within your industry, so you'll never miss a trick.
Also, by searching for related keywords surrounding what you sell you can find out what discussions are taking place online and where, and then go in and enter these conversations – enabling you to engage with potential buyers and create qualified leads for your business.
If you haven't got Google Alerts set up already I urge you to get started today, as this is a great tool for gathering online intelligence and listening out for potential opportunities.  Head to http://www.google.com/alerts to see what this tool can do for your business.
That's all for now folks, see you again soon for another Techy Tuesday.
Regards,
Louise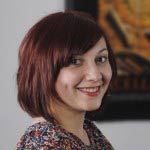 Louise Denny
Marketing Manager
MTD Sales Training | Image courtesy of Ari Herzog at FreeDigitalPhotos.net