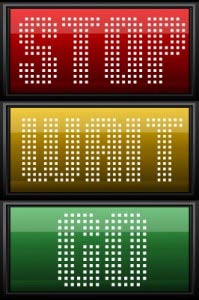 "We'll give it some considerable thought…"
"We'll get back to you as soon as possible…"
"I'll definitely think about it…"
How many times have you heard these words and similar after you've presented the solution to the prospect? As we've stated before, these are NOT classed as objections…the prospect is stalling, wanting more time to consider the options. Now, we don't want to put pressure on the prospect at this point, as they may see this as desperation on your part and will object to that.
Instead, we need to assist them in coming to the right decision for them.
Firstly, acknowledge that it is right to take time to think these decisions through. Then, you can discover what they really want to think about. Say something like…"Is there anything else you need from me to help you make the decision?"
If they answer no, then you can ask them to list all the points they need to consider. This may isolate the real reason for the stall and can help you determine the way forward.
When the real delaying factor has been brought out, you can ask…."If I was able to answer that particular point to your total satisfaction, would you be willing to approve the action plan?"
This is very important. Firstly, it lets the prospect know that you are interested in their total satisfaction. Then, once these concerns are covered, they can give you confidence that action will take place. You highlight the prospect's real concerns and show that their total satisfaction is your real focus.
Remember, when your decision-maker perceives and experiences a co-operative problem-solving process, they are far more likely to work with you and not against you.
Happy Selling!
Sean

Sean McPheat
Managing Director
MTD Sales Training | Image courtesy of Digital Art at FreeDigitalPhotos.net