The 5 Real Issues When Dealing With Email Enquiries – Infographic
Posted on Have Your Say: Leave a comment?
In modern businesses today, most sales people will spend a good proportion of their time responding to email enquiries from prospects – rather than having these initial conversations over the phone.
Whilst email might be a quick and effective way to interact with potential prospects and existing clients, there are some issues with using email as part of the sales process. In the infographic below we discuss 5 of these main issues to make you aware of the potential problems of emailing during the sales process, and help you to overcome these issues to ensure you are not losing deals as a result of poor communication skills.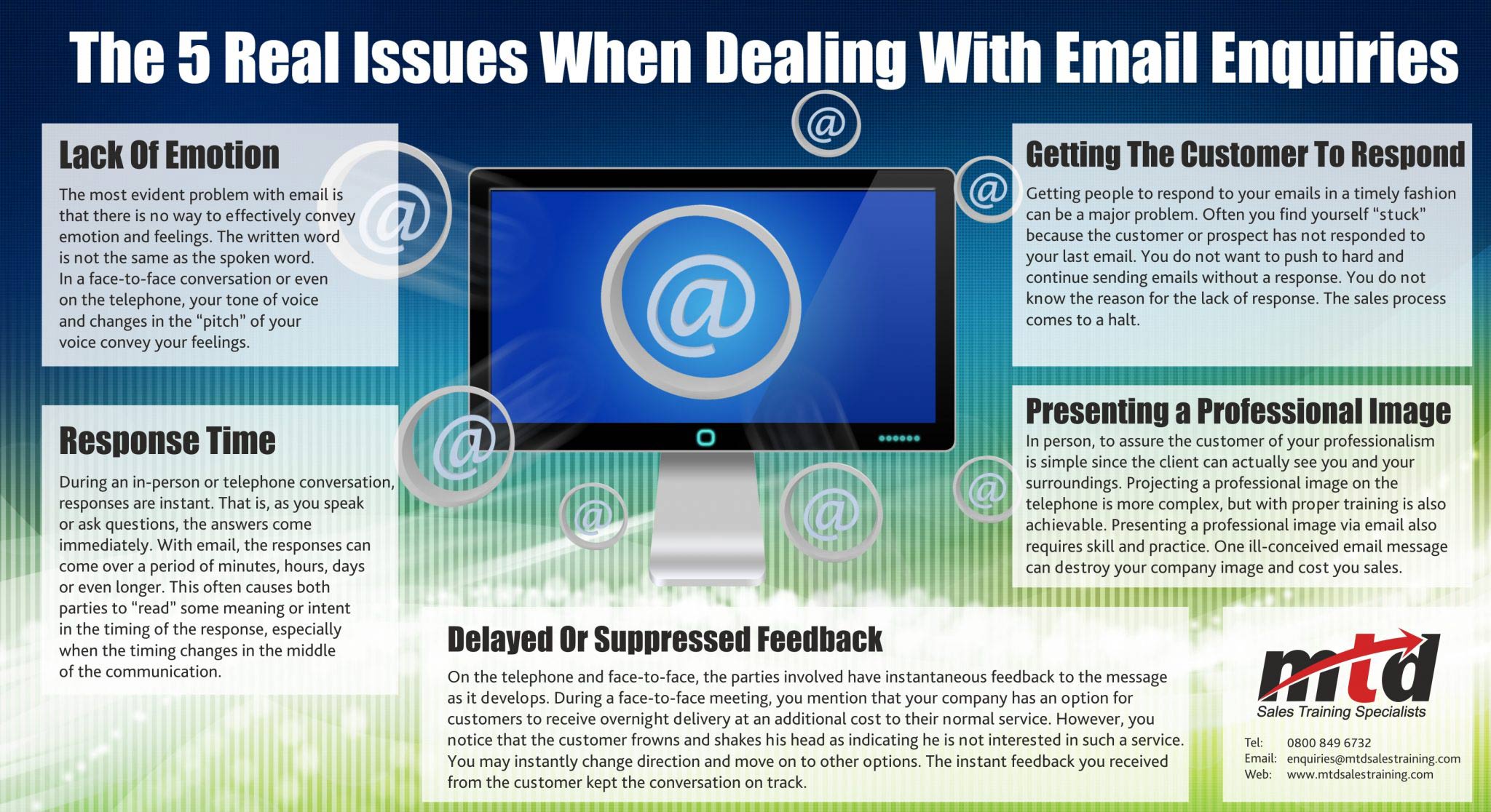 Click here to download a full size version of the infographic above
Happy selling!
Sean McPheat
Managing Director
MTD Sales Training
(Image by MTD Sales Training – please give attribution to MTD Sales Training if republished)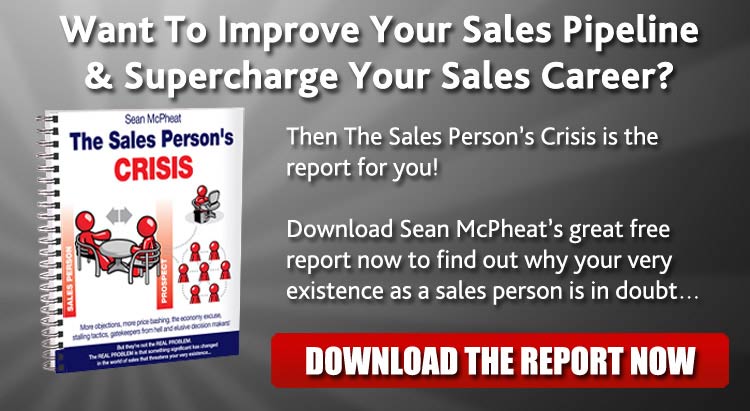 This entry was posted in Infographics and tagged communication skills, problems with emails. Bookmark the permalink.