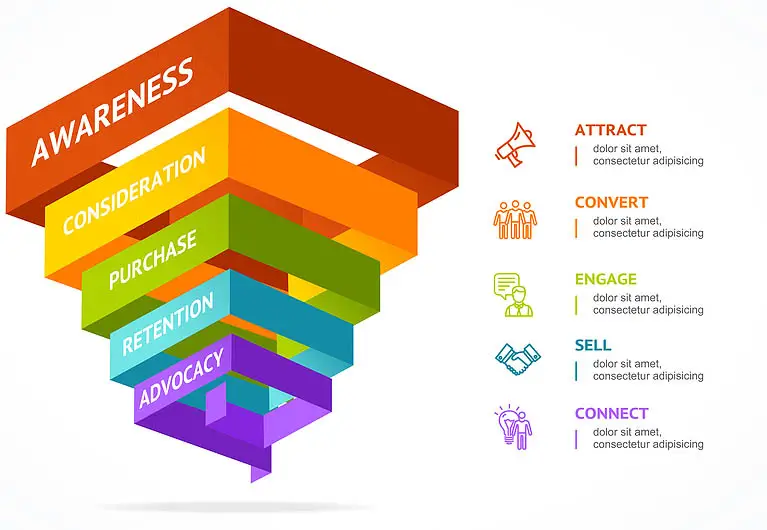 Sales is a complicated, never-ending process of building relationships with prospects, building trust, asking probing sales questions, lots of listening and moving the whole procedure through to the commitment stage and ultimately asking for the sale or order.
Your sales process is the formula that keeps you ahead of the game and allows your customers to make decisions that are in line with their concepts of success.
Your sales processes need to be updated regularly, because your customers will always be changing their expectations of what quality of service and products, they want from you. If you don't evolve your sales processes accordingly, you may be left behind when it comes to customer expectations.
Contents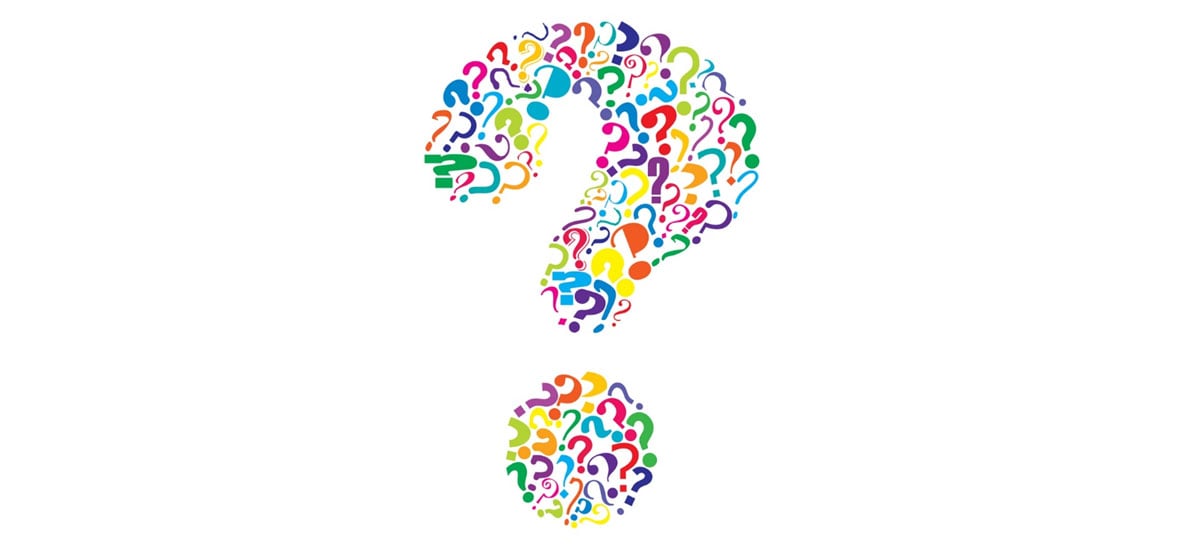 What Is Meant By A Sales Process?
A sales process can be considered as a repeatable set of stages that you go through with a prospect, helping you be consistent as you follow a framework that can prove to be successful.
It's not a scripted, 'follow-every-word' monologue that every customer must listen to. It's a strategic procedure that is different for every customer, as everyone you meet will have different needs and wants.
Most processes will consist of several stages, usually in an order, like 'identify, connect, explore, advance' or 'position, discover, present, resolve, commit'.
Each of these stages build on each other so they create a process that can strategically be followed like a journey.
These are normally entered into your CRM system and used a bit like a company would use business process management software to manage their procedures.
Why, then, should you process be changed or evolved over time?
Well, demands and needs of clients change as time progresses, so if you're still trying to sell the same way as you did five years ago, for example, the market and industry changes that have occurred may well mean the decision-making processes your customers go through will have changed also.
Which areas especially have changed in your buyers' eyes, that drive the changes you will have to make? Here are one or two ideas:
Buyers will have changed the way that they contact you.
In the past, you may have had to show your products and market them, because not many people will have understood what they stand for or what the use of those products will mean for their business.
These days they can find all that information out before they contact you. So, part of your process that was in place to demonstrate the product may now have to change as the demonstration will be based around what results the client will get, as opposed to what the product will actually do.
If your process has been built around you contacting clients, you may have to change some aspects of that so that the cold calls you used to make now become warm leads.
Buyers tell you that they don't see any differentiation in your products or services
Many times, we hear those buyers are not seeing the uniqueness of their suppliers' services. This means that there is lack of differentiation between you and your competitors. What must happen in the sales process is for you to identify how you are different in as many ways as possible from your competitors. If you don't, then you run the risk of your products being seen as commodities in the buyers' eyes.
Buyers aren't interested in your price as much as they are in the ROI
Although many buyers will say that you will have to reduce your price or must give increased discounts in order to get their business these days, the truth is that return on investment is still the most important buying criteria that the decision maker will use to decide who to go with.
It's obvious that your buyers will seldom go for just the cheapest option. What they really want is to determine the return on investment that they'll get from your products and your services. If you can show how your return on investment is going to be greater than going for a cheaper price option, they may see your products as being better in the long run for their business.
You'll see from these simple examples that unless you update and modify your sales process you may still be working on an old paradigm that no longer has any purpose in today's world.
So look to create a sales process that is matched to how your customers buy.
What Are The 7 Steps in the Sales Process?
One of the reasons why the sales process can seem daunting is that you're escorting your prospect down the sales funnel and having to use a range of strategies to help them get there. It's not a simple procedure and has commonly been broken down into seven stages.
Since these stages run in tandem with the client's buyer journey, we can combine the two sets of experiences – one for the salesperson and one for the buyer into one funnel diagram below)


As you can see, there's a parallel process going on in the mind of the prospective buyer. But for now, let's concentrate on what you can directly control – your own actions, with the seven stages on the left-hand side of the sales funnel.
Here's a breakdown of each stage, what it entails, and where it takes you: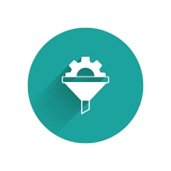 1: Prospecting
Here's where it begins – with correctly identifying leads likely to turn into qualified prospects. Qualification is the process of discovering whether the individual contact you have in mind is appropriate to target. According to research firm Gartner, there are a minimum of six people involved from the client side in any major buying decision, so this person may only be your point of contact into a sale. Regardless, they must still fulfil these criteria:
A. Have a problem that your product or service will solve. In other words, they need what you're selling.
B. Be able to afford what you're selling.
C. Be able to decide, or to influence the procurement lead towards a decision.
If all three criteria are met, they pass the baseline for being qualified leads. Whether or not they'll progress towards a sale depends upon a host of factors you'll meet further down the trail. For now, all you need to do is source, gather and prioritise these qualified leads.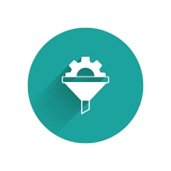 2: Preparation
This can be an overlooked stage with the less experienced or more headstrong sales professional. Before you fire off that email or pick up the phone, ask yourself – how much do you really know about the person you're selling to? Have they recently joined their organisation? How long have they been in post? Have they encountered your company before? How senior are they?
The more you can find out about your prospect before you make contact, the better. This need not entail hiring a private eye to tail them about town! You can do basic research on their company site, LinkedIn and with good old Google.
You also need to know something about their industry and company and be thoroughly versed in the product or service you're about to sell. If you are still learning the ropes, have your product bible at hand. You'll need it in stage 5 particularly.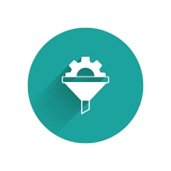 3: Approach
This is the moment of first contact (real contact, not an email). It could be on the phone or in person and you might adopt a series of potential strategies. Some like to lead in with a question – "have you thought about using AI for business intelligence?" Others go with a freebie or special offer.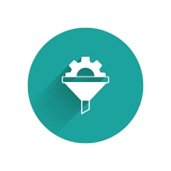 4: Presentation
Here's where you delivery your pitch, which hopefully is brief but informative, clear, and selling the "sizzle" around your product and service. Remember to sell on the benefits of what you're offering, and not just its neat features.
Also vital is to leave space for questions, and to respond to the body language and facial expressions (or on the phone, the verbal cues) to pivot if necessary.
Some sales presentations, of course, are literally that – a verbal sales pitch backed up with slide decks, videos, or product demos. But remember you are selling yourself as an expert as much as selling the unique value of your product or service.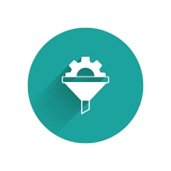 5: Objections
It's human nature for people to be suspicious of a deal that seems too good to be true. There will always be questions, quibbles, and queries. Make sure you've thought out common sales objections in advance and have answers prepared. Common objections will include price, product-customer fit, and a preference for competitor products.
It's a common misperception to view objections as signs of disinterest. On the contrary, they can be an opportunity to demonstrate your expertise and how cleverly the designers of your product or service have anticipated the objection. Although 44% of salespeople abandon a potential sale when faced with early objections, remember that it usually takes around five follow-ups before any buyer will commit to a sale. Persevere!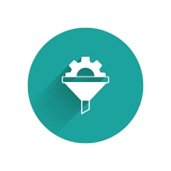 6: Closing
You've reached the tightrope-walking stage of the process! Hold your nerve here and close the deal, potentially with a sweetener, such as a free month (for SaaS products) or discount. Common closing strategies include giving a choice ("will you be paying upfront or in installments?") so that the buyer doesn't feel too railroaded.
Another strategy to adopt is the "standing room only" close, where you stress a hard deadline, after which a special deal or discount will expire.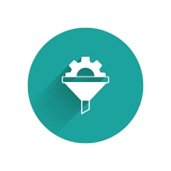 7: Follow Up
Here's another neglected stage. Although some organisations may pass post sale follow-up to customer service teams, it's good practice to personally check in with buyers a short while after a sale to ensure that they remain happy with their purchase.
Doing so can win you repeat business, enable future upselling, and win referrals and invaluable positive word of mouth. Every buyer is also a potential reviewer, so the few minutes you take out of your day in a follow-up call may prove very worthwhile.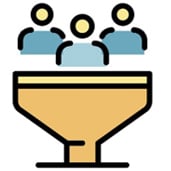 Example Of A 5 Step Sales Process
There's another way to think about the sales process, which folds objections into the pitching stage, and considers follow-up as a different process entirely. It puts more emphasis on getting the initial leads qualified properly and includes a soft selling stage prior to getting serious with your buyers.
This results in a five-step structure, as outlined below.
1. Prospecting: Sourcing potential leads
2. Qualification: Identifying real prospects
3. Nurture: The "soft sell" introductory stage
4. Final Pitching: Countering objections in the "hard sell"
5. Closing: Sealing the deal
Let's look at those in a bit more detail.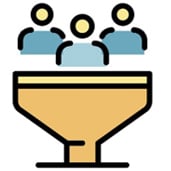 1: Prospecting
With some business coming from inbound sales (visitors who find your site) and more from existing customers, it's not just about reaching out to strangers. For instance, in a study, 46% of marketers reported higher ROI from inbound than outbound (with only 12% reporting the other way round).
There are several places to find great candidates for prospective sales, including:
A. Existing customers who are "brand champions". These customers write positive reviews and refer their friends and colleagues. They are pre-primed for any new products and services.
B. Landing page visitors who show interest. There are a host of business intelligence systems to analyze site traffic and help you identify likely prospects from engagement behavior (time on site, click throughs, demo downloads et cetera).
C. LinkedIn prospects (for B2B sales) – you can select exactly the kind of cohort who would suit your product in terms of industry, seniority, role and more.
D. External agencies and directories can provide lists of potential leads, although these can be rather hit and miss, and oftentimes expensive.
E. Research and outreach – you can potentially find clients on industry forums, and of course you'll meet them at networking events.
This is not an exhaustive list, but it should help demonstrate why prospecting can be a time-consuming process, albeit an essential one!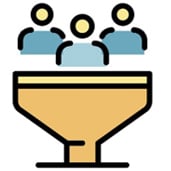 2: Qualification
In the five-step process, qualification could come after initial contact. You're "reaching out" quite casually at first, to gauge potential interest. There's a useful framework to follow when qualifying leads in this way, called BANT:
A. BUDGET: Can they afford the product or service you're offering?
B. AUTHORITY: Are they an individual with procurement say-so or influence?
C. NEED: Does your offering solve a real and pressing problem for them?
D. TIME: Is it the right time in their business lifecycle to invest in your product?
You probably won't want to lead with price and the authority question can be a little tricky, so establishing a potential customer's need and whether it's a good time to invest may prove more effective (and tactful). If C and D are answered in the positive, you can move on to B. Budget may prove negotiable, in any case, depending on the type of product or service you're offering (such as a SaaS product with many price tiers).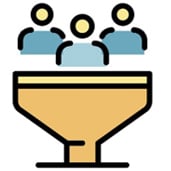 3: Nurture
This is a bit of a different approach to the traditional 7-step model. Nurturing may involve setting up a product demo, sending a prospect a whitepaper, or emailing the answers to some pressing queries. It's a process of discovering how committed they may be to a purchase, while being as helpful as possible.
Make sure you do touch base regularly enough to push the process along, without becoming too "pushy" during this soft-sell phase. It's really about information sharing. The customer finds out more about your offering, while you discern how keen they are to commit.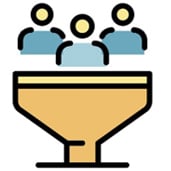 4: Final Pitch
As the name suggests, here's where you put all your cards on the table and really sell. You're combining the presentation and objection countering stages of the 7-step process into one performance.
Remember to listen (a common failing of inexperienced sales reps) and respond with appropriate solutions. You may be giving this final pitch to more than one person (for example a procurement lead, their assistant, plus your initial point of contact).
Remember the key values of your product or service and the benefits it provides. Here's where you'll need nerves of steel and complete confidence in our product knowledge.
5: Closing
As in the seven-step model, this is where you may need to get cunning, since some fish can slip the hook at the last minute and swim away! Customer testimonials, case studies, cost-benefit analyses and other tools can help back-up the emotional point you're making – that your buyer NEEDS what you are offering.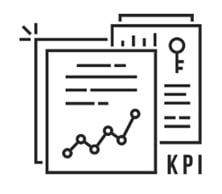 How To Improve Your Sales Process
Whether you adopt a 7-step or a 5-step model for your sales process, the methodology is broadly the same, and in the end, results will depend on how brilliant your pitches are. That's why sales training is so important, it will provide you with the soft skills needed to make a real difference in your performance.
There are some practical things you can do to improve performance, however. It all comes down to streamlining your procedures while allowing room for personality and flexibility.
Here are some tips:
Use Playbooks – although they have been around for decades, having defined processes for approaching sales prospects still pays dividends. Playbooks provide a basic framework (it's up to you to decide how prescriptive you'll be) for approaching and nurturing each lead. There are a growing number of software productivity tools to aid with the creation and automation of these guides, so you aren't required to remember the touchpoints you've created for every prospect.
Measure KPIs – managers should pay attention to metrics other than monthly revenue and conversion ratios. You can learn a lot by observing how many contacts are required to close a sale, average call duration, uptake of demos, and other factors. A savvy sales manager could learn enough to improve the process, and even the product offering itself, as well as monitoring the performance of individual reps.
Continuous Professional Development (CPD) – this is a touchstone of many professions, from medicine to law to education. As technologies continually improve and psychological insights proliferate, it pays to ensure your team are up to date with the latest tools, discoveries, and trends. Build in time for your team to continuously upskill and learn by attending selling skills training, telesales training and account management training.
Use a CRM to track progress – in the 21st century it's essential to track both the progress of existing customer relationships and the acquisition of new ones. The best CRM systems are a fantastic informational resource for improving the sales process.
Conduct Customer Research. Find out what customers are really saying about your product offering with sentiment analysis, powered by AIs which scour review sites and forums.
Competitor Intelligence. Don't forget your competitors either. What are they doing and is it working? Have you missed a trick? Have they failed to target a potentially lucrative demographic?
Receive Regular Coaching. Delivered by a competent sales manager, sales coaching can really make a difference because it's personalised and will focus on the areas that need most attention.
These are just a few of the ways in which you can better improve the process of selling. It's not a monolithic structure, remember, but something that will inevitably change over time, as society changes, customers grow older, new technologies are developed and sales teams learn new tricks.
Revisit your sales process at regular intervals and remember to canvas your teams for their feedback. There's always room for improvement.
If you need help with this, then please check out our sales consultancy options. We also have a sales management course that can help you define your own sales process.
Here are some additional articles that can help further:
• How to create a sales plan
• Sales email subject lines that get opened
• How to be really good at telesales
Happy Selling!
Sean

Sean McPheat
Managing Director