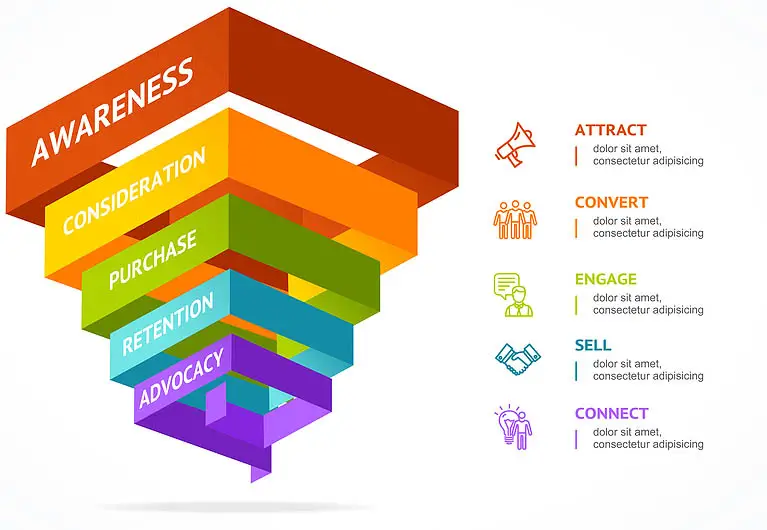 Sales is a complicated, never-ending process of building relationships with prospects, building trust, answering questions, and moving the whole procedure through to the commitment stage.
Your sales process is the formula that keeps you ahead of the game and allows your customers to make decisions that are in line with their concepts of success.
Your sales processes need to be updated regularly, because your customers will always be changing their expectations of what quality of service and products they want from you. If you don't evolve your sales processes accordingly, you may be left behind when it comes to customer expectations.
What exactly is a sales process?
It can be considered as a repeatable set of stages that you go through with a prospect, helping you be consistent as you follow a framework that can prove to be successful.
One thing it isn't….it's not a scripted, 'follow-every-word' monologue that every customer has to listen to. It's a strategic procedure that is different for every customer, as everyone you meet will have different needs and wants.
Most processes will consist of a number of stages, usually in an order, like 'identify, connect, explore, advance' or 'position, discover, present, resolve, commit'.
Each of these stages build on each other so they create a process that can strategically be followed like a journey.
These are normally entered into your CRM system and used a bit like a company would use business process management software to manage their procedures.
Why, then, should you process be changed or evolved over time?
Well, demands and needs of clients change as time progresses, so if you're still trying to sell the same way as you did five years ago, for example, the market and industry changes that have occurred may well mean the decision-making processes your customers go through will have changed also.
Which areas especially have changed in your buyers' eyes, that drive the changes you will have to make? Here are one or two ideas:
 Buyers will have changed the way that they contact you. 
In the past, you may have had to show your products and market them, because not many people will have understood what they stand for or what the use of those products will mean for their business.
These days they can find all that information out before they contact you. So part of your process that was in place in order to demonstrate the product may now have to change as the demonstration will be based around what results the client will get, as opposed to what the product will actually do.
If your process has been built around you contacting clients, you may have to change some aspects of that so that the cold calls you used to make now become warm leads.
Buyers tell you that they don't see any differentiation in your products or services
Many times, we hear that buyers are not seeing the uniqueness of their suppliers' services.  This means that there is lack of differentiation between you and your competitors.  What has to happen in the sales process is for you to identify how you are different in as many ways as possible from your competitors. If you don't, then you run the risk of your products being seen as commodities in the buyers' eyes.
Buyers aren't interested in your price as much as they are in the ROI
Although many buyers will say that you will have to reduce your price or have to give increased discounts in order to get their business these days, the truth is that return on investment is still the most important buying criteria that the decision maker will use to decide who to go with.
It's obvious that your buyers will seldom go for just the cheapest option. What they really want is to determine the return on investment that they'll get from your products and your services. If you are able to show how your return on investment is going to be greater than going for a cheaper price option, they may see your products as being better in the long run for their business.
You'll see from these simple examples that unless you update and modify your sales process you may still be working on an old paradigm that no longer has any purpose in  today's world.
So look to create a sales process that is matched to how your customers buy.
If you need help with this then please check out our Sales Coaching or Sales Consultancy options. We also have an Advanced Sales Training course that can help you define your own sales process.
Here are some additional articles that can help further:
• Phrases To Ask For Referrals
• How To Critique A Sales Meeting
• The Wolf Of Wall Streets Sales Seminar Lessons
Happy Selling!
Sean

Sean McPheat
Managing Director