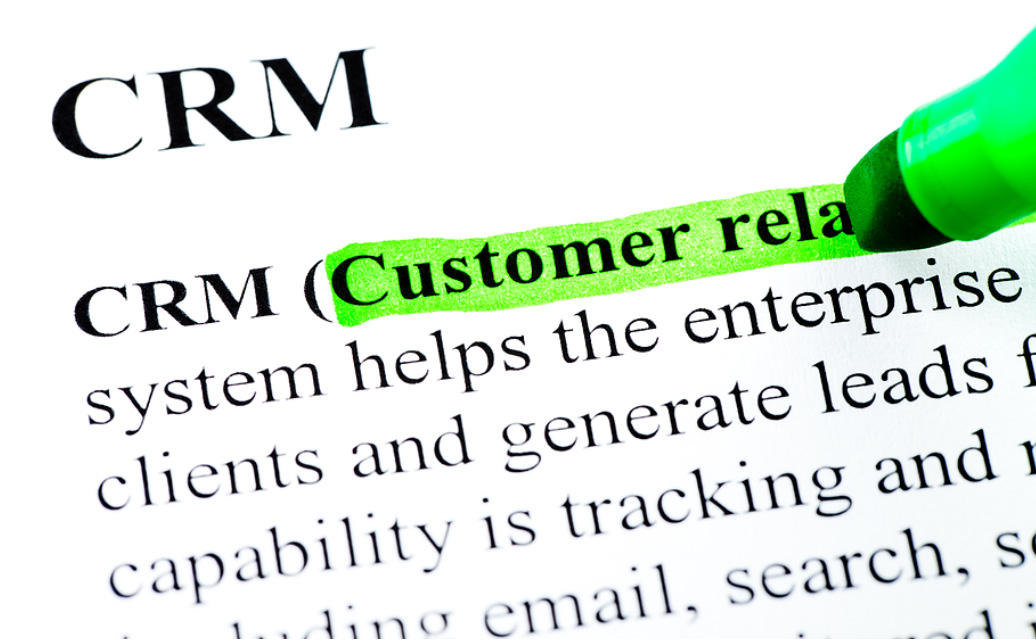 In today's competitive business landscape, understanding the benefits of a customer relationship management (CRM) system is crucial.
Many organisations invest in sales training, which is a great start, but without an effective CRM system, these efforts can fall short.
In this blog post, we'll explore what CRM is, why it matters, and how its features can bring long-lasting benefits to your business.
Understanding the Benefits of CRM
To begin with let's delve deeper to truly understand what CRM is, and why it has become such a vital component for business success.
What is CRM and Why Does it Matter?
CRM is much more than just a buzzword or a software category; it's a holistic approach to managing all your company's relationships and interactions with current and prospective customers.
At its core, a CRM system like Salesforce, consolidates customer information from various channels into a single database. This enables businesses to manage leads, streamline communication, automate tasks, and analyse performance—all from one place.
But why does CRM matter so much in today's business environment?
Firstly, we live in an era where customer expectations are higher than ever. Clients demand quick responses, personalised interactions, and seamless experiences across various channels. Failing to meet these expectations can result in lost opportunities and dwindling customer loyalty.
Secondly, the modern business landscape is incredibly competitive. Companies are always on the lookout for technologies that can give them an edge. A CRM system not only helps in managing customer relations but also equips your sales team with the tools they need to outperform competition.
Lastly, a CRM system enhances data-driven decision-making. Through features like real-time analytics and reporting, businesses gain insights that can be leveraged for strategic planning and predictive analysis. In short, CRM is not just beneficial but essential for business success in this digital age.
While Salesforce often dominates CRM discussions, it's not your only option — explore top Salesforce Alternatives to optimise your CRM approach.
Key Benefits of a CRM System: An Overview
CRM systems serve as more than just a database for customer information; they are a powerful toolkit designed to improve various facets of your business. From boosting your sales pipeline and marketing efficiency, to enhancing customer service, a CRM system is a multi-faceted platform that brings tangible benefits to your organisation.
Some of the key benefits include:
Centralised customer data for easy access and improved decision-making
Automated workflows to increase operational efficiency
Enhanced customer engagement through personalised marketing
Streamlined communication across teams and departments
In-depth analytics for better performance evaluation and forecasting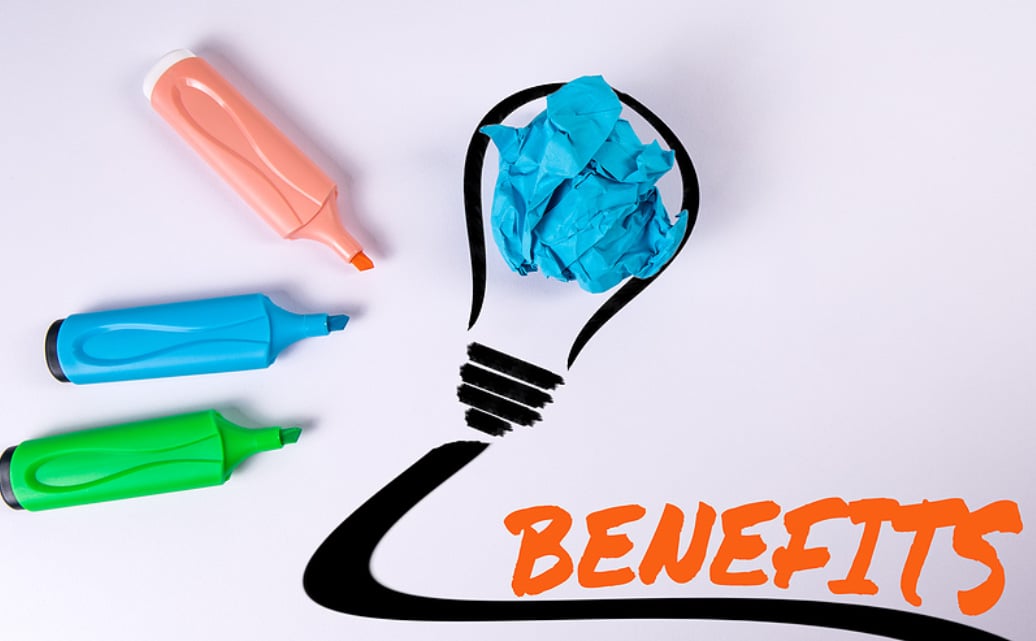 Diving Deeper into CRM Benefits
So far, we've grazed the surface of CRM's advantages, providing an overview of how these systems can make a meaningful impact on your business. But as the saying goes, the devil is in the details.
Let's dig deeper to understand how exactly CRM can revolutionise various aspects of your business.
Streamlining Business Operations with CRM
Streamlining daily tasks and operations is often one of the first and most noticeable benefits of implementing a CRM system. Imagine a centralised hub that gathers all customer-related data, whether it's from emails, social media interactions, or your sales team's latest meeting notes. This one-stop-shop approach is not only a time-saver but also significantly reduces the risk of errors that can happen when data is scattered across multiple platforms.
Automating repetitive tasks is another feature many CRM systems offer.
Instead of manually sending follow-up emails or logging call information, automation rules within the CRM can handle these routine activities. Your team is then free to concentrate on complex tasks that require human insight and strategy. Better use of time often leads to increased productivity and, eventually, more profitable business operations.
In addition, CRM systems often have built-in project management and team collaboration features. They can serve as an internal communication platform where team members can share updates, assign tasks, and mark project milestones. The unified system ensures that everyone is on the same page, improving overall efficiency.
Enhancing Customer Experience: A Primary Benefit of CRM
We live in an era where customer expectations are sky-high. Clients anticipate quick responses, personalised recommendations, and a seamless experience from start to finish. CRM systems help businesses meet and exceed these expectations.
By tracking customer interactions and preferences, a CRM system allows you to personalise your engagement strategies. Imagine you're an online retailer; with the customer's past purchase history and browsing behaviour at your fingertips, you can send them targeted promotions that they are more likely to act upon.
Additionally, CRM software can automate customer service processes, such as answering frequently asked questions or directing queries to the appropriate department. This level of customer service automation doesn't just benefit the customer; it also relieves your customer service team from handling basic inquiries, enabling them to focus on resolving complex issues.
Boosting Sales Efficiency: Another Key CRM Benefit
Sales are the lifeblood of any business, and CRM systems can significantly optimise your sales processes. Features such as lead scoring and sales forecasting help you identify potential clients who are most likely to convert, allowing your sales team to prioritise their efforts effectively.
Another often-overlooked benefit is the ease of cross-selling and upselling with a CRM. When all customer data is easily accessible, it becomes much simpler for your sales team to identify opportunities where offering additional or higher-value products makes sense.
Moreover, CRM platforms usually come with performance analytics, providing insights into sales metrics like conversion rates, costs, and customer lifetime value. These analytics help you identify strengths and weaknesses in your sales strategy, offering actionable insights to improve your numbers.
Improved Analytical Data and Reporting
Last but not least, CRM systems often come with robust analytical tools that provide a wealth of data about your business processes and customer interactions. These insights aren't just numbers; they're actionable data points that can guide your business strategies.
With real-time reporting, you can immediately see how changes in strategy or process impact your key performance indicators (KPIs). For example, after launching a new marketing campaign, your CRM can provide immediate feedback on metrics like engagement rate, lead generation, and ROI.
Beyond immediate feedback, CRM analytics can also assist in long-term strategic planning. By analysing historical data, it's possible to identify trends and patterns that can inform future business decisions.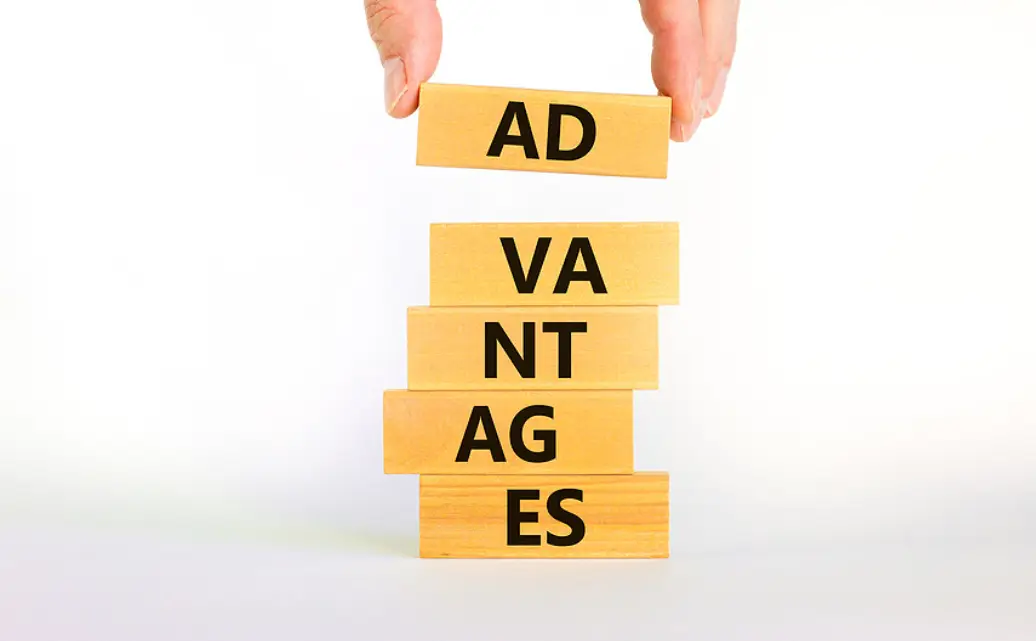 The Advantages of Using CRM Software
CRM systems have evolved into sophisticated platforms that offer much more than basic contact management. They now serve as comprehensive solutions that integrate with other software and tools, amplifying their benefits across various aspects of a business.
Let's delve into some of these advantages.
CRM Software: A Tool for Enhanced Business Communication
One of the most salient advantages of using CRM software is its capability to improve internal and external communication.
Internally, CRM platforms enable employees to share customer data and notes effortlessly, ensuring that everyone is on the same page. This feature is invaluable in larger organisations where teams often operate in silos, unaware of each other's interactions with the same customer.
Externally, CRM software assists in maintaining consistent and meaningful engagement with customers. Automated email campaigns, customer feedback loops, and scheduled follow-ups are just a few features that can significantly elevate the quality of customer communication, making it more personalised and timely.
The Role of CRM Software in Decision Making
In today's data-driven business environment, informed decision-making is crucial. CRM software offers powerful analytics tools that collect and analyse data, helping you make more informed business choices. For example, customer segmentation tools can help you understand which demographics are most profitable, guiding your marketing strategies.
Sales analytics tools within CRM software can provide in-depth reports on sales performance, revealing which products are best sellers, what times of year see increased sales productivity, or which sales techniques are most effective. Such insights not only guide immediate decisions but also assist in long-term strategic planning.
How CRM Software Contributes to Customer Retention
Maintaining existing customer relationships often proves more cost-effective than acquiring new clients. CRM software comes equipped with tools specifically designed for customer retention. Features like automated customer satisfaction surveys and personalised email campaigns based on purchase history keep customers engaged and more likely to make repeat purchases.
Loyalty programs can also be managed effectively through CRM software, providing incentives for customers to remain engaged with your brand over the long term.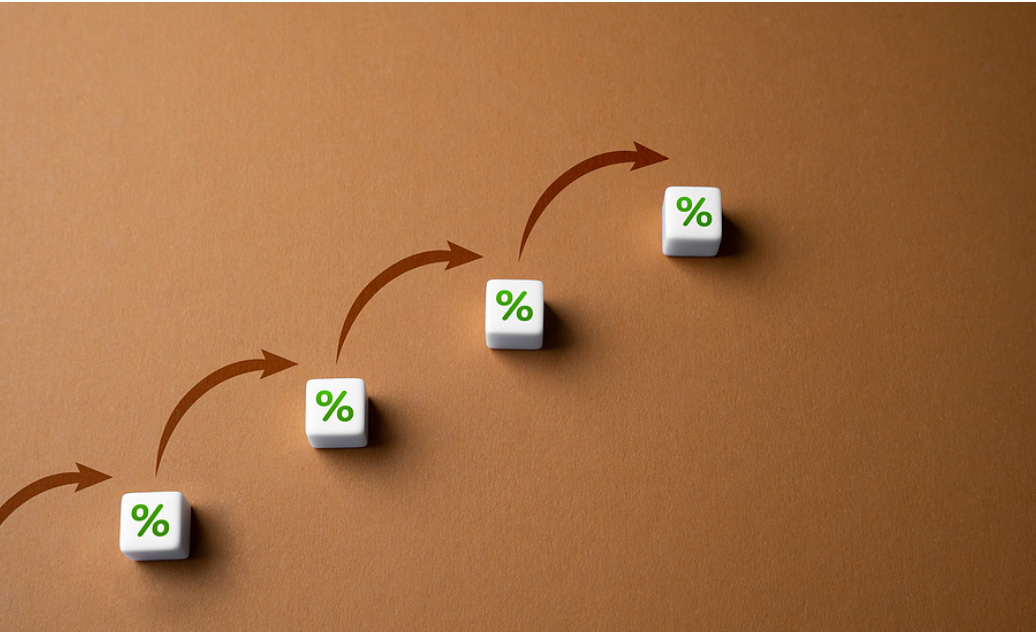 The Long-Term Benefits of Using CRM
While the immediate benefits of a CRM system are apparent, it's essential to recognize its long-term advantages as well. These enduring benefits often become more evident as your business grows and evolves, making CRM an investment worth considering for the future.
How CRM Systems Support Scalability
As your business expands, so does the complexity of your operations and customer interactions. A robust CRM system can easily adapt to increased workloads and larger customer bases without requiring a complete overhaul of your existing processes.
The modular nature of most CRM platforms allows for additional features to be added as needed, making it a scalable solution that grows with your business.
The Value of CRM in Predictive Analysis
Advanced CRM systems are now capable of predictive analytics, a feature that uses historical data to forecast future trends. This could involve predicting customer behaviour, seasonal sales fluctuations, or even market changes. Armed with this predictive data, businesses can prepare and adapt in advance, ensuring they're always one step ahead of their competitors and aligned with customer needs.
CRM: A Key to Long-Lasting Customer Relationships
In the long run, businesses thrive on relationships. CRM isn't just about data; it's about understanding, valuing, and nurturing the human aspect of business. CRM tools and strategies help to create these enduring relationships, ensuring a sustainable business model.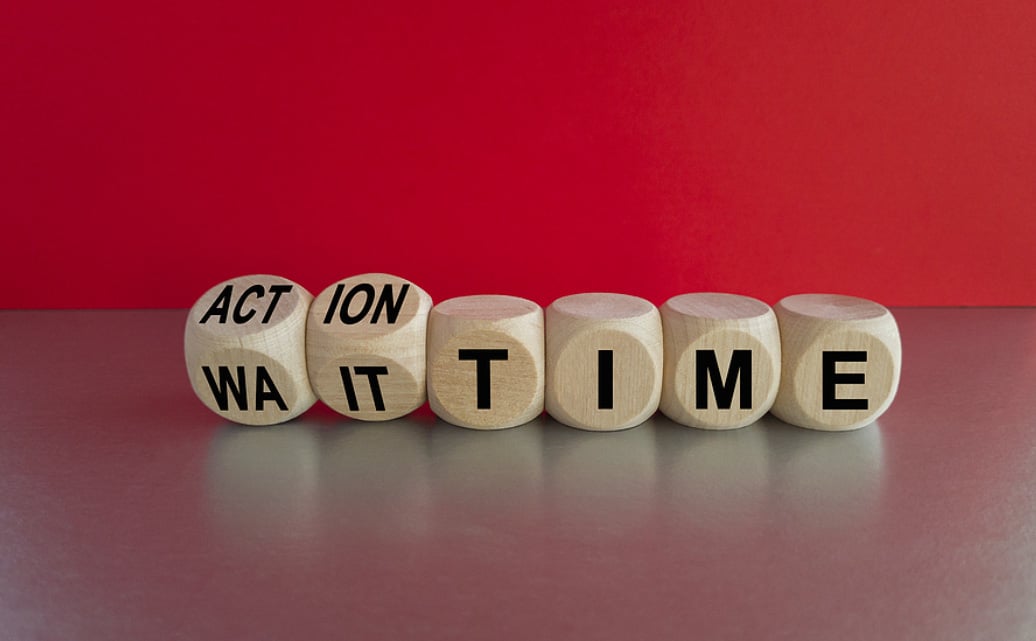 Putting CRM Benefits into Action
Recognizing the benefits of CRM is just the first step; the real value comes from effectively implementing these tools in your organisation. Before diving in, it's crucial to identify the specific challenges you hope to address with CRM software.
Is it streamlining communication, improving customer service, or perhaps enhancing data analytics? Understanding your needs will help you choose the right CRM solution and deploy it effectively. Once in place, regular training sessions and reviews will help ensure that your team maximises the software's potential.
Remember, a CRM system is not a set-it-and-forget-it solution but a dynamic tool that evolves with your business.
Selecting the Right CRM Software for Your Business
Choosing the right CRM software is pivotal for ensuring the success of your CRM implementation. With a plethora of options available, focus on the features most relevant to your business needs.
Prioritise ease of use, scalability, and integration capabilities with your existing software stack. Additionally, consider the software's customization features, as a tailor-fit solution often yields the best results. Take advantage of free trials or demos to make an informed decision.
Maximising the Benefits of CRM: Best Practices
Once you've selected your CRM software, effective implementation is the next crucial step. Train your team comprehensively on the CRM system's functionalities and set clear guidelines for data entry and management.
Consistency is key to leveraging the full benefits of CRM. Employ features like task automation and scheduled reports to make the most of your CRM system, and don't hesitate to tweak settings as you gain more insights into what works best for your business.
Conclusion
The benefits of a CRM system extend far beyond simplified data management and customer tracking. From improving internal communications and making informed decisions to scaling your business and predicting future trends, the impact of a well-implemented CRM system can be transformative.
If you haven't already adopted a CRM system or if you're considering upgrading, there's never been a better time to act. With a thoughtful approach to selecting and implementing your CRM software, the potential gains for your business are both immediate and long-lasting.
If you're inspired by the transformative potential of a well-implemented CRM system on your sales strategy, we offer a wide variety of sales training options.
These include sales management training and Account Management Training, as well as our online sales courses.
Contact us today to learn more about our courses and how we can tailor solutions to meet your specific needs and requirements.
Happy Selling!
Sean

Sean McPheat
Managing Director