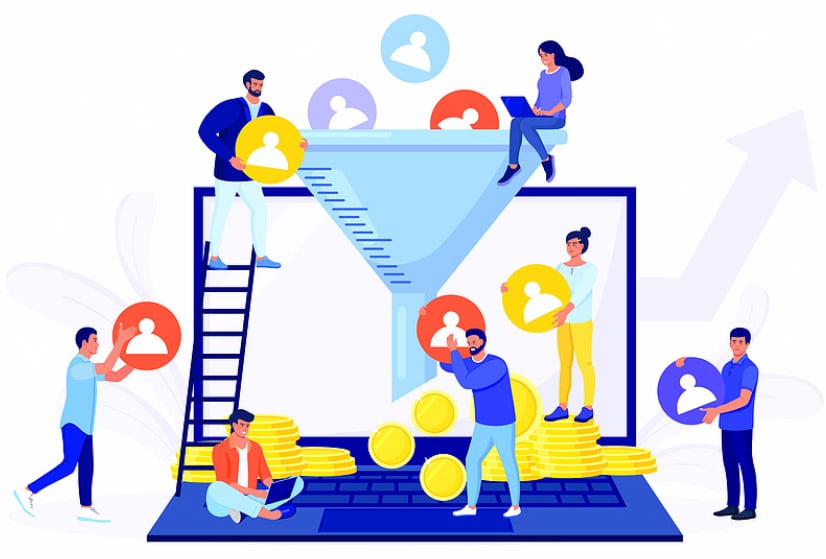 In the highly competitive world of sales, managing your sales pipeline efficiently and effectively is critical to the success of any organisation.
We always stress in our sales training, that a well-managed sales pipeline can help you identify areas for improvement, forecast revenue accurately, and optimise your sales process to close more deals.
So we've put together 12 best practices – including some tips and techniques – that can help you maximise your sales productivity and take your sales pipeline management to the next level!
Contents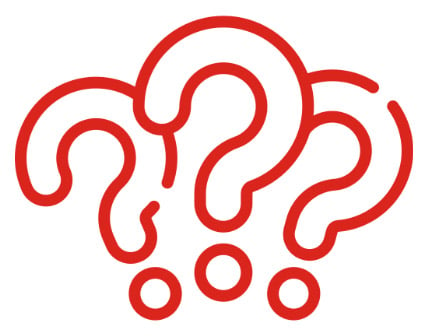 What Is Pipeline Management?
A sales pipeline provides a visual representation of the flow and volume of your company's potential sales (also known as revenue opportunities) during a set period. It provides a snapshot of essential sales elements, including the following:
Number of open deals/opportunities
Status of each open deal
Stages of the company's sales cycle/process
Activities that must be performed to move each opportunity to the next stage
The sales potential of each seller
Sales pipeline management involves organising and tracking essential data related to sales prospects, sales team goals, and sales quotas.
Pipeline Management In Sales
In the sales world, pipeline management typically involves these four stages/elements:
1. Metrics
Metrics refers to the specific data collected regarding the sales pipeline. Sales managers use this data to analyse the effectiveness of the sales process.
2. Optimisation
Proper sales pipeline management allows sales team leaders to optimise their sales process and ensure increased revenue at the end of the sales cycle.
3. Forecasting
Forecasting involves collecting critical sales data and using it to predict future performance.
4. Team Management
Team management involves regular progress tracking and evaluations for each sales team member. Effective team management requires leaders to collect essential performance-related information.
If you look after a team, elevate your team's performance with our dynamic sales management training! You'll master the art of sales leadership and empower your team to achieve remarkable success.
5. Tools and Applications
Pipeline management tools and applications help team leaders and members to increase revenue, improve the pipeline, and boost sales team performance.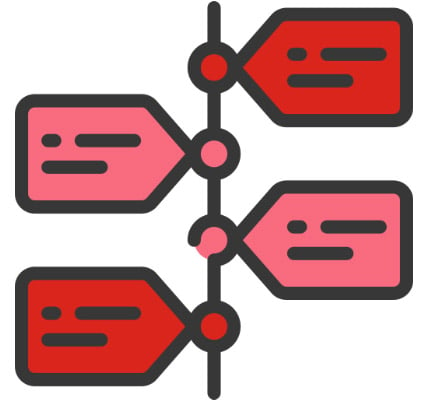 The Stages Of A Sales Process
The sales process can be divided into these seven stages:
1. Prospecting
This stage involves tools and activities like ads and public relations to help potential customers discover your business. It often relies on specific targeting parameters to help sales teams deliver messages to ideal clients.
2. Lead Qualification
Sales professionals often offer a lead magnet, such as an eBook or webinar, to move them through the sales pipeline and help them learn more about the company's products and services.
3. Demos or Meetings
Demos and meetings allow salespeople to introduce potential customers or clients to specific products and solutions. At this stage, it's easier to determine if the lead will likely respond well to a proposal.
4. Proposals
During a proposal, the salesperson summarises the benefits of the company and its products or services. They demonstrate the value offered and explain how it offsets the price. They also highlight their company's advantages over competitors.
5. Negotiation and Commitment
Before committing, customers may negotiate to expand or shrink the scope of work, adjust the price of the product or service, etc.
6. Opportunity Won
Once the salesperson and client come to an agreement, the sales opportunity has been won and moves toward order fulfillment.
7. Post-Purchase
Salespeople should strive to continue offering exceptional service, assisting with onboarding, monitoring account progress, and more. This approach helps them identify opportunities for cross-selling and upselling, etc.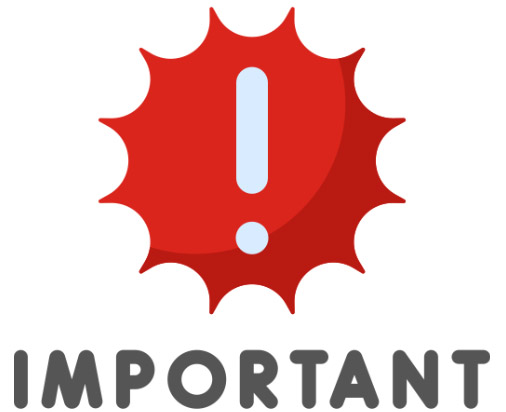 Why Is the Sales Pipeline Important?
A well-planned and properly managed sales pipeline offers numerous benefits to sales teams, regardless of the specific products or services they're promoting. Here are some particular reasons why the sales pipeline is essential:
A more efficient and effective sales process
Easier forecasting of future business results
In-depth analysis of different sales strategies
Easier resource management and allocation
Easier progress reviewing for the financial year
Easier understanding of how far you are from sales targets
Properly managing the sales pipeline helps a sales team to close more deals. It also provides better insight into the overall health and future of a company.
12 Sales Pipeline Management Best Practices
The sales pipeline is an ever-changing entity. It requires ongoing management to continue producing positive results.
Here are 12 essential sales pipeline management best practices for you and your team members to implement:
1. Don't Forget the Follow-Up
Failure to follow up is one of the biggest mistakes sales professionals make.
Considering the number of people you connect with each day as a salesperson, it's easy to see why you might forget whom you've already spoken to or whether or not you've already followed up. However, if you don't follow up, you'll miss out on valuable opportunities to reconnect with prospects and move them through the later stages of the sales process.
To avoid running into this issue, consider setting reminders or scheduling follow-ups for each prospect as soon as you wrap up your first phone call, email, etc. If you set the reminder right then, you won't have to rely on your memory to help you stay on top of your contacts.
Remember that your prospective customers or clients are likely comparing your products or services to those offered by your competitors. If you don't follow up, they might forget about you and choose a competitor instead (especially if the competitor brand follows up first).
2. Prioritise Qualified Leads
Lead scoring and prioritisation are critical parts of a successful sales strategy.
Proper lead scoring helps sales team members know which prospects to focus on and which ones to let go of. You'll see better results if you dedicate your time to the people who are most sales-ready and offer the most value to your business.
One way to ensure you're focusing on the right leads is to sort your sales dashboard from high to low instead of by date. Sorting this way helps you identify the most engaged and valuable leads, showing you whom to prioritise moving forward.
It's important to drop leads that are unlikely to convert, too.
If someone has made it clear they're not interested in your product, don't respond to calls, etc., take them off your list of potential customers or clients. That way, you're not wasting time on people who won't make purchases and move you closer toward your goals.
3. Monitor Essential Metrics
A number of metrics can provide insight into the efficiency and effectiveness of your sales pipeline. The following are some of the most important metrics to monitor:
The number of deals currently in the pipeline
The average size of the deals in the pipeline
The number of new leads created each month (and by which source)
The conversion rate of leads to opportunities
The conversion rate of opportunities to closed deals
The average close ratio
The average won deal size
The average lifespan of a deal before it closes (also known as sales velocity)
Sales team leaders should frequently and consistently monitor these metrics and review sales team performance. Frequent check-ins help them understand the status of their sales pipeline, how their team is performing, where they need to improve, etc.
4. Shorten the Sales Cycle
Generally, the longer your sales cycle is, the fewer prospects you will convert. The reason for this is that a long sales process creates more opportunities for prospects to change their mind, discover an alternative product or service, lose interest, etc.
Shortening your sales cycle can help you prevent as many leads from going cold and increase the number of deals you close.
Of course, some sales cycles will naturally be longer than others. For example, the B2B (business-to-business) sales cycle lasts longer because multiple decision-makers have to agree on the purchase, the products or services are more expensive, etc.
Even in the B2B world, though, sales team leaders can take steps to shorten the sales cycle and make it more efficient.
How can you shorten the sales cycle? Consider reducing the number of days between follow-ups or providing prospects with more information upfront to help them make decisions sooner.
5. Standardise the Sales Process
Most top-performing sales teams follow a standardised sales process. Standardisation provides a transparent, understandable system for all team members to follow, allowing for easier business scaling and more consistent results.
If you're currently letting your sales team members wing it, you might be hindering their productivity and success rate. Keep in mind that most of your target customers have the same interests, pain points, goals, incomes, etc. In other words, they have a lot in common and will likely respond to the same sales techniques.
By creating a standardised sales process, you can connect with a greater number of target audience members and give them the information they need to move through the sales pipeline.
To refine and optimise your sales management pipeline, work with your team to create a standardised process that everyone agrees on and can replicate.
6. Provide Quality Content
Content is a critical element of a successful, well-managed sales pipeline. Provide prospects with unique content created for each level of the sales pipeline. This content will answer questions they're likely to have at each stage and give them the information they need to decide if your product or service is the right fit for them.
What kind of content should you create for each stage?
Awareness Stages
For prospects in the early stages of the sales process, focus on content like blog posts, videos, FAQs, and infographics. This content provides basic information, answers common questions, and helps them develop an interest in your company's products or services.
Consideration Stages
For prospects in the middle stages, share more detailed content like white papers, eBooks, and video tutorials. This content will help them gain more insight into your brand and allows them to accurately compare your offerings to others.
Decision Stages
For the late stages of the pipeline, you need to create content that seals the deal and encourages prospects to invest. Examples include a free trial, coupon codes, etc.
7. Align with Marketing Professionals
Are you worried about how you and your team are going to find time to create content for various stages of the sales process on top of everything else you have to do in a day? This is where proper sales and marketing alignment comes into play.
When sales and marketing teams work together, it's easier for marketers to create quality content. Quality content helps to push prospects through the sales pipeline and assists the sales team in closing more deals.
Sales and marketing alignment starts with creating shared buyer personas.
Suppose everyone is in agreement about who the company's target customers are and what makes them unique. In that case, it's easier for marketers to create targeted content and salespeople to build strong relationships.
Sales and marketing alignment should also involve shared goals and key performance indicators (KPIs). Regular check-ins and group meetings are helpful, too.
8. Use a CRM
A customer relationship management (or CRM) solution is an invaluable tool to sales teams – especially those looking to improve the way they manage their sales pipeline.
A CRM solution makes storing and managing customer data easier for you and your team. It provides valuable and actionable insights into team members, integrates with various social media platforms, and streamlines team communication.
A cloud-based CRM is especially valuable, as it allows sales team members to access customer data anytime and anywhere. Whether they're working in the office or from home, they can ensure they're working with the same data, preventing confusion and increasing efficiency.
When looking for a CRM solution, focus on tools that offer mobile access, multiple communication options, and automatic contact syncing. It helps if the system integrates with other tools your team already uses as well.
9. Prioritise Rigorous Reporting
We've already discussed the importance of monitoring the right metrics and keeping an eye on the data. It's not enough to just watch the numbers when it comes to refining your sales pipeline, though.
You should also create clear, detailed reports that present those numbers in a way that everyone can understand. If all your team members have the same documents to reference, it's easier for them to understand their current status and identify areas that need improvement.
The following are some of the most important sales pipeline reports to generate:
Month-over-month metric comparisons
Conversion rate by acquisition source
Conversion rate by each sales rep
Opportunities created by acquisition source
Opportunities won by acquisition source
Opportunities lost by pipeline stage
Conversion rate by pipeline stage over time
Close rate per pipeline stage
The right CRM will make it easy for you to create these reports consistently and share them with your team.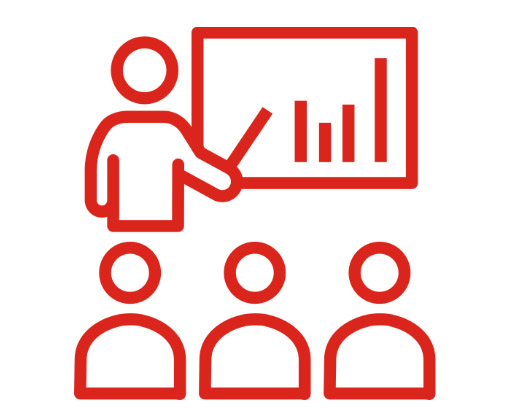 10. Offer Ongoing Training
It's much easier to manage your sales pipeline and produce meaningful results if your team understands the importance of the pipeline (as well as its various stages).
When onboarding new team members, talk to them about the sales pipeline, your company's target customers, the content you create for each stage of the sales process, etc. Provide regular refreshers and continuing education courses for seasoned team members, too.
The more your team knows, the easier it is for them to understand why they need to take specific actions. Knowing the "why" can help to motivate them — especially when they start to see results from their efforts.
11. Regularly Review the Pipeline
Regularly reviewing your sales pipeline helps you evaluate sales team performance. Here are some specific steps to take to properly monitor the pipeline:
Establish and stick to a schedule (weekly, monthly, etc.)
Establish key metrics like the number of new leads, number of new deals, average deal size, average sales velocity, etc.
Track established key metrics consistently
Keep account details up to date
Tag stale accounts and dead leads so they can be purged regularly
Identify and prioritise high-value deals
Identify the most effective teams, sellers, and techniques that drive success
Determine which sales teams and sellers need additional support
Don't forget to ensure closed deals are being nurtured for ongoing success and long-term customer loyalty, too.
12. Regularly Clean Up the Pipeline
In addition to taking the steps listed above, it's also essential that you clean up your sales pipeline regularly.
Cleaning up the sales pipeline involves ensuring all contact information is accurate, ensuring prospects have been moved to the proper stage of the sales cycle and ensuring new leads have been entered into the system.
When cleaning up, you should also review the status of prospects to identify those that have been stuck in the same stage. If you find that someone is stuck, try to identify and fix the issue so you can move them through to the later stages of the pipeline. If you can't fix the problem and move the person who's stuck, it's time to purge those leads by sending a "breakup" email or message.
Conclusion
Sales pipeline management helps you and your team to be more productive, close more deals, and collect valuable data that can be applied to future sales strategies and processes.
Follow the best practices discussed above so you can produce the best results for your company. Here's to your success!
Want to learn more about pipeline management and sales strategies? Check out our essential selling skills training, designed to provide you with the techniques and strategies to fully understand the sales process, overcome objections, and more.
Alternatively, explore our diverse collection of accredited online sales training programs or contact us to discover the perfect fit for you and your team!
Happy Selling
Sean

Sean McPheat
Managing Director