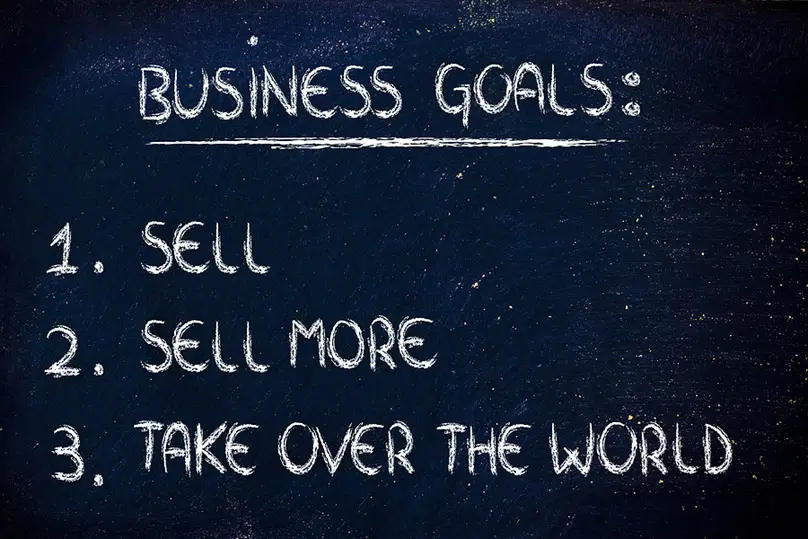 You work in sales, so you need a sense of humour, right? I've lost count of the number of funny sales memes I've sent my sales team over the years.
They lighten the load in what is normally a pressurised environment, so anything we can do to get a laugh or to release the value is well worth it.
Finding quality sales memes is tough. So, I have trawled the internet, and I have gathered what I consider to be the best of the best. I've even categorised them for you into different headings.
Salespeople will get these funny sales memes; others may not unless you've worked in the industry.
Take your pick and have fun!
Funny Sales Motivation Memes
Need to motivate your sales team (or yourself)? Share these memes with someone who could use an extra push!
1. You Are Worthy!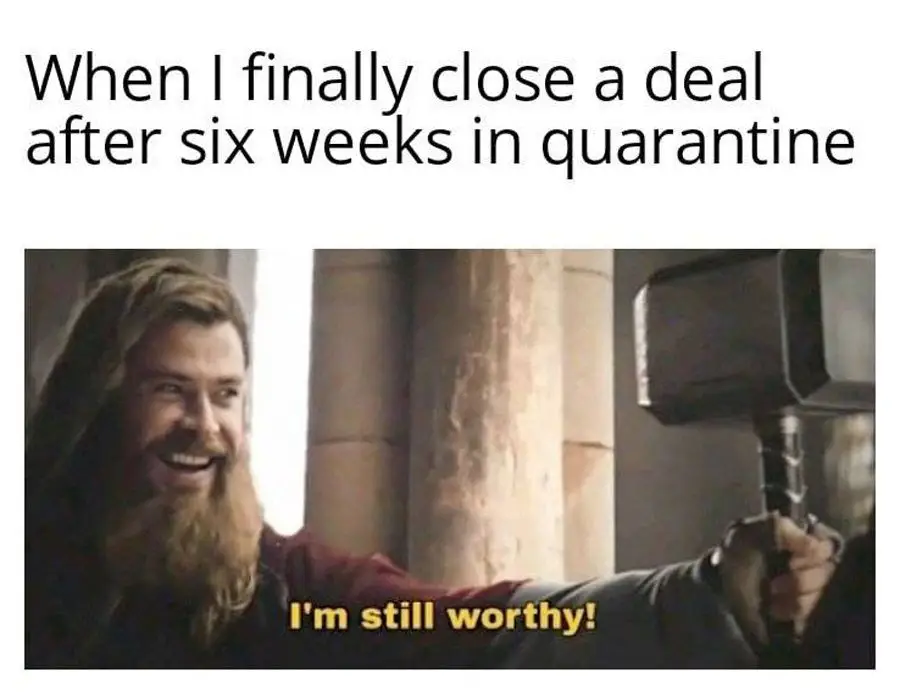 Working in sales is challenging, but don't be too hard on yourself. You are worthy!
2. A Sense of Humour Helps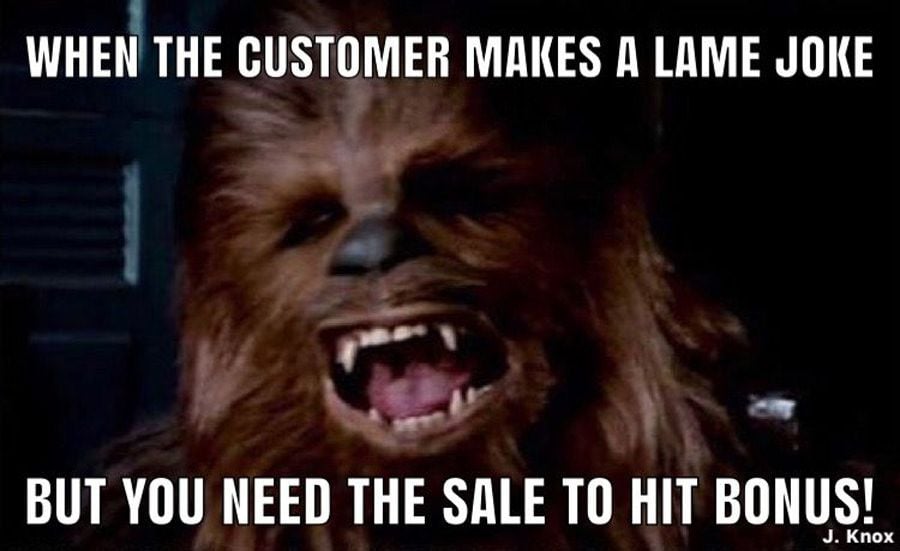 Just laugh along, even if the joke isn't funny.
3. You Never Know When You'll Get Good News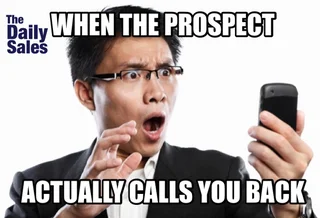 Laughing at that lousy joke might actually pay off!
4. Don't Let the Haters Get You Down!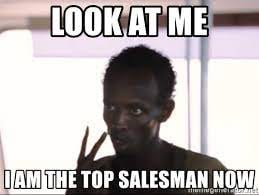 Even if you're struggling now, you can still earn your place as the team's top salesperson.
5. Why Don't You Just @ Me?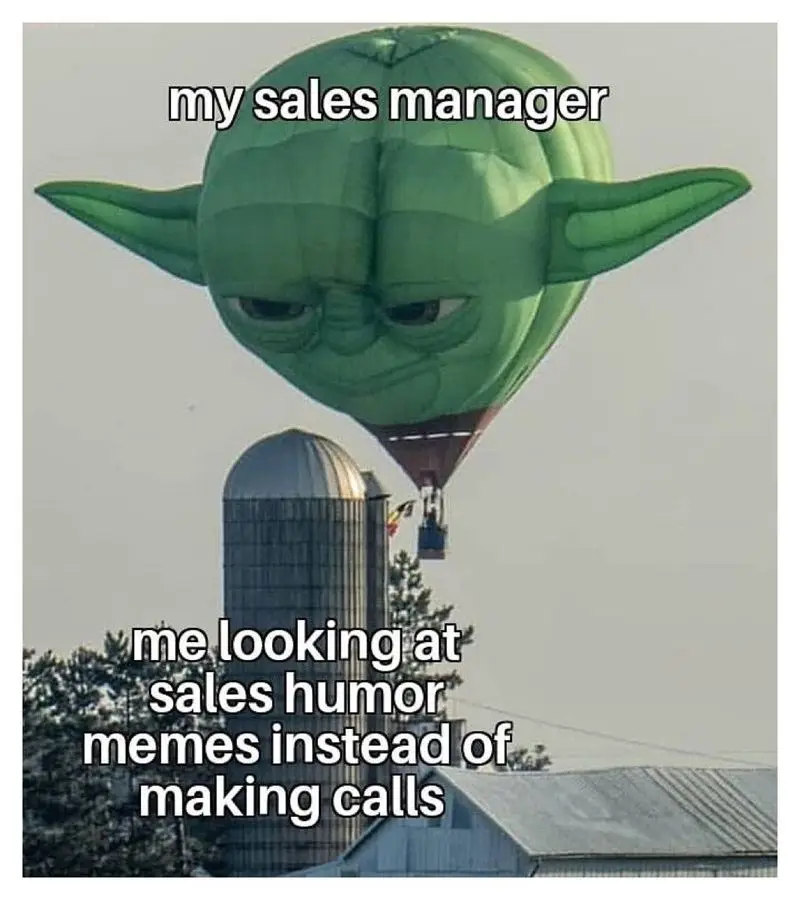 Everybody has those days. Just try not to have them too often.
Sales Pipeline Memes
Every level of the sales pipeline matters, from prospecting to closing the sale. Here are some memes that every salesperson can relate to:
6. How Many Times Do I Have to Go Over This?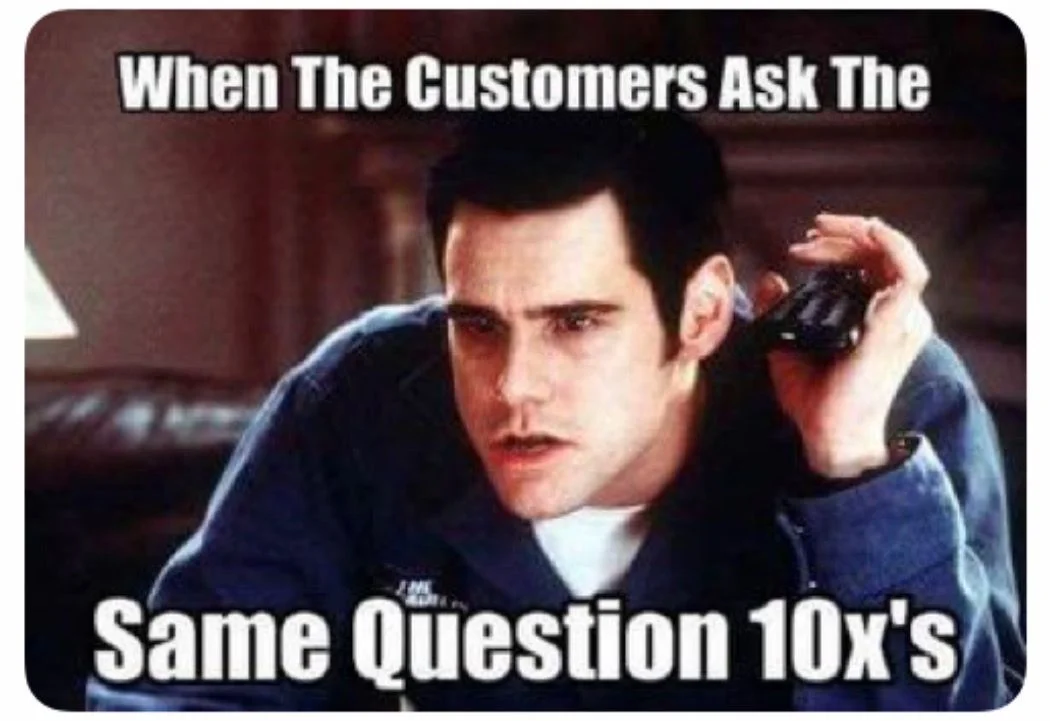 Take a deep breath and give the answer again. Maybe it'll click this time.
7. This Is Fine. Everything's Fine.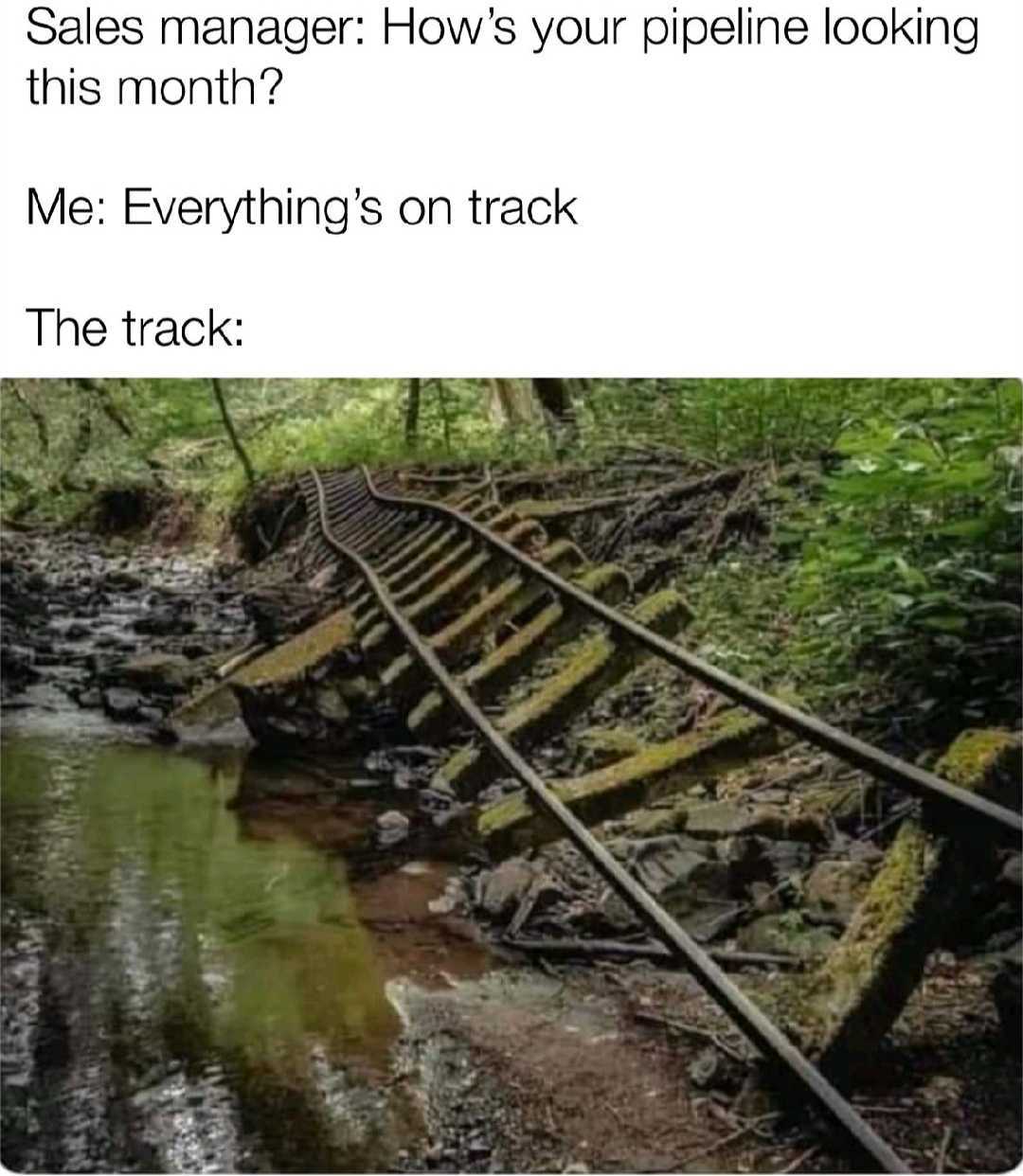 It's never too late to get back on track toward achieving your sales target.
8. I Thought We Were on the Same Page?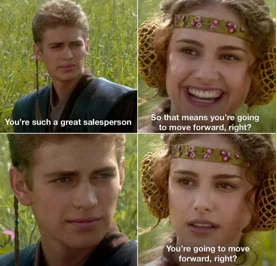 Sometimes, a sale is just not meant to be.
9. Hard Work Pays Off!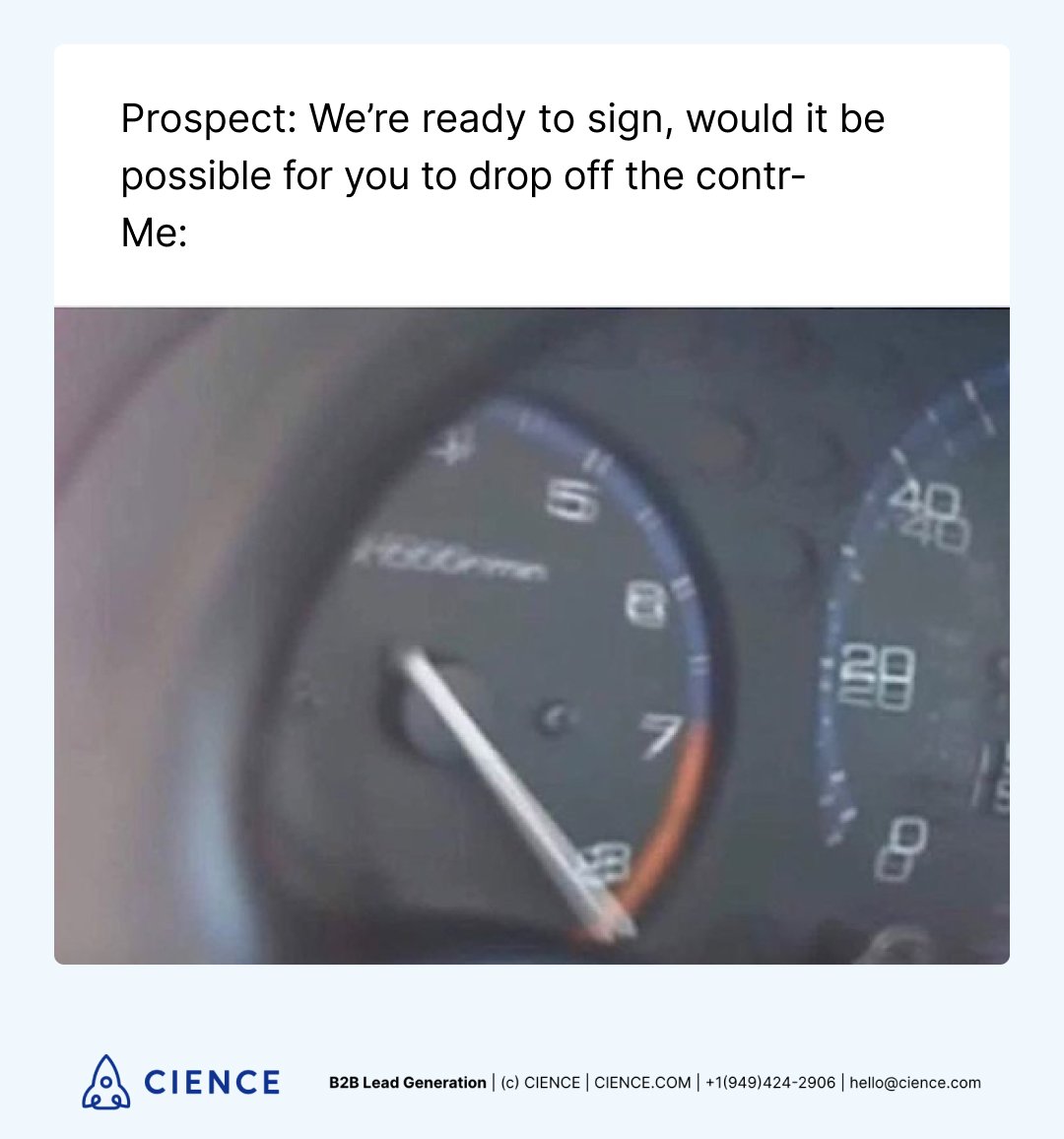 And other times, the prospect is ready to move forward!
10. On to the Next One!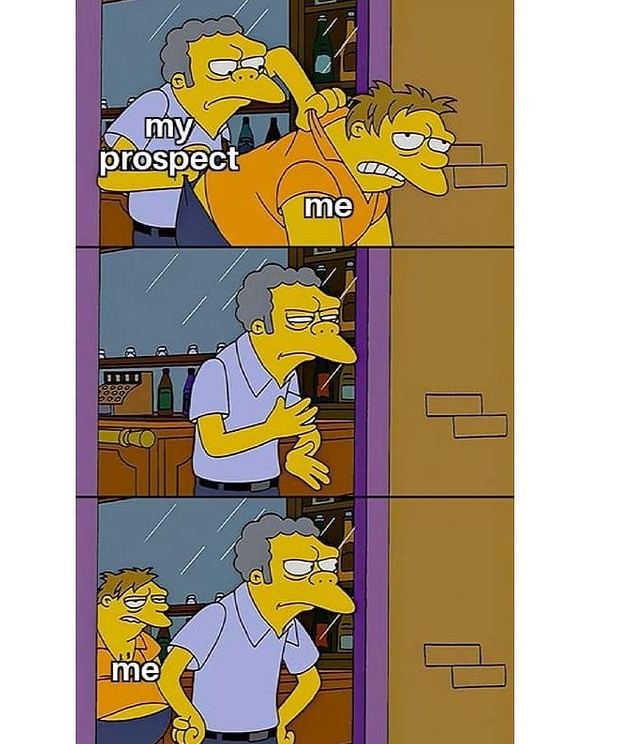 Sometimes, you have to hear a bunch of no's before you finally get a yes.
Salesperson Sales Memes
Whether you're a brand-new salesperson or a seasoned pro, you'll relate to these memes about salespeople:
11. Don't Make It Awkward
Staring might work for Stanley, but it probably won't work for you.
12. Just Following Up!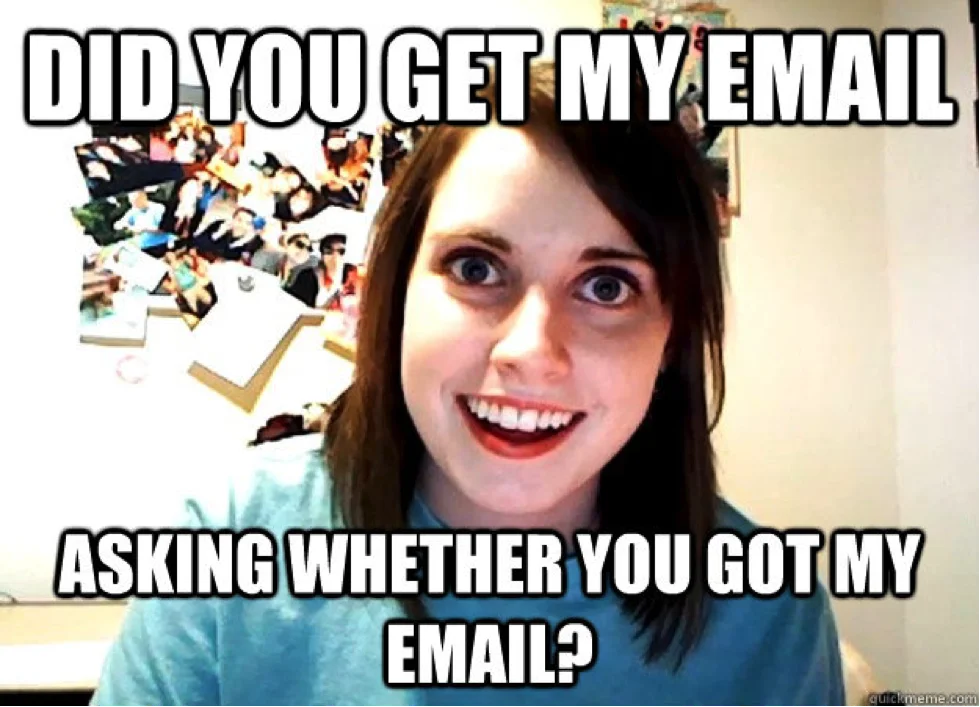 There's persistence in your sales follow up, and then there's being frighteningly pushy.
13. I Have a Very Specific Set of Skills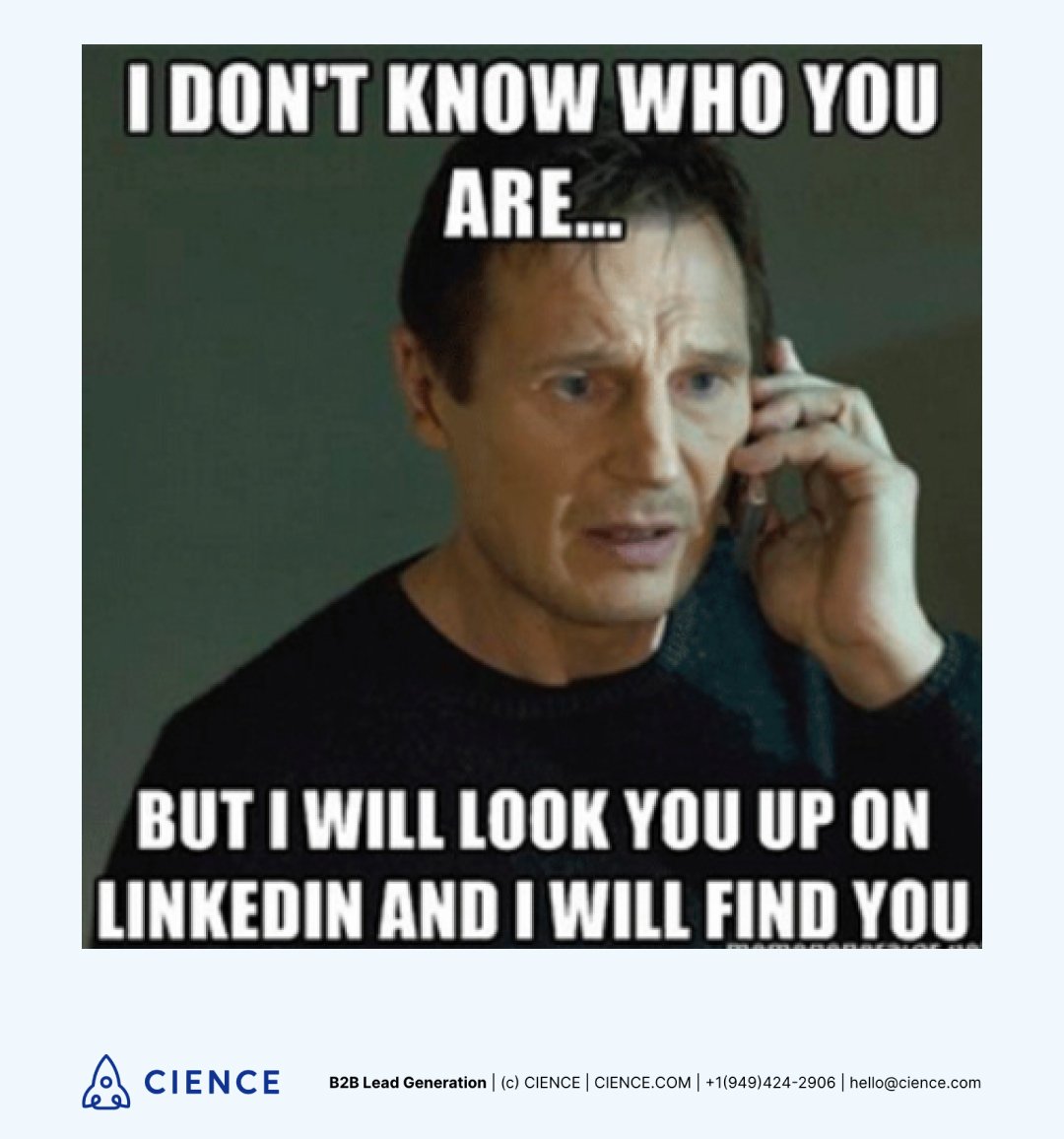 And they involve intense LinkedIn searching and aggressively friendly direct messages.
14. Who Needs Sleep Anyway?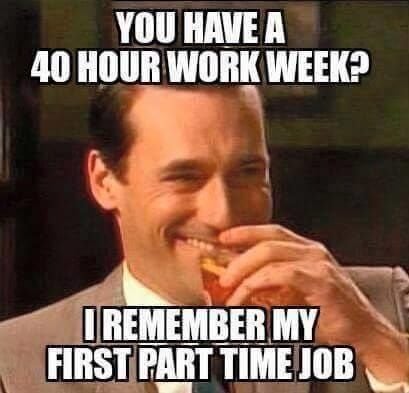 It's never too late to make another sale!
15. If You Can Sell a Pen, You Can Sell Anything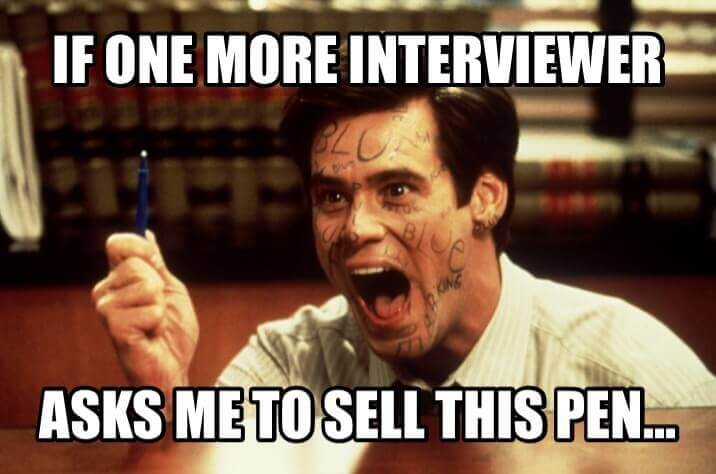 It's kind of true, though…
Sales Manager Memes
Sales managers have a lot on their plates. Sales team leadership is tough. They need to be a great sales coach and they need to be able to offer the best sales training for the team. That's why we need memes.
16. You Get a Break When I Get a Break!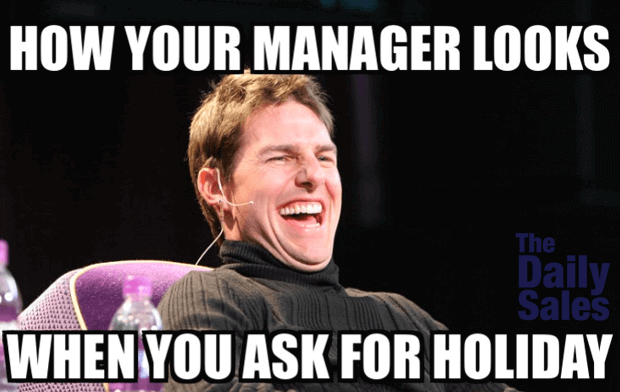 Let's face it. Holiday breaks and sales jobs are kind of like oil and water.
17. Look Familiar?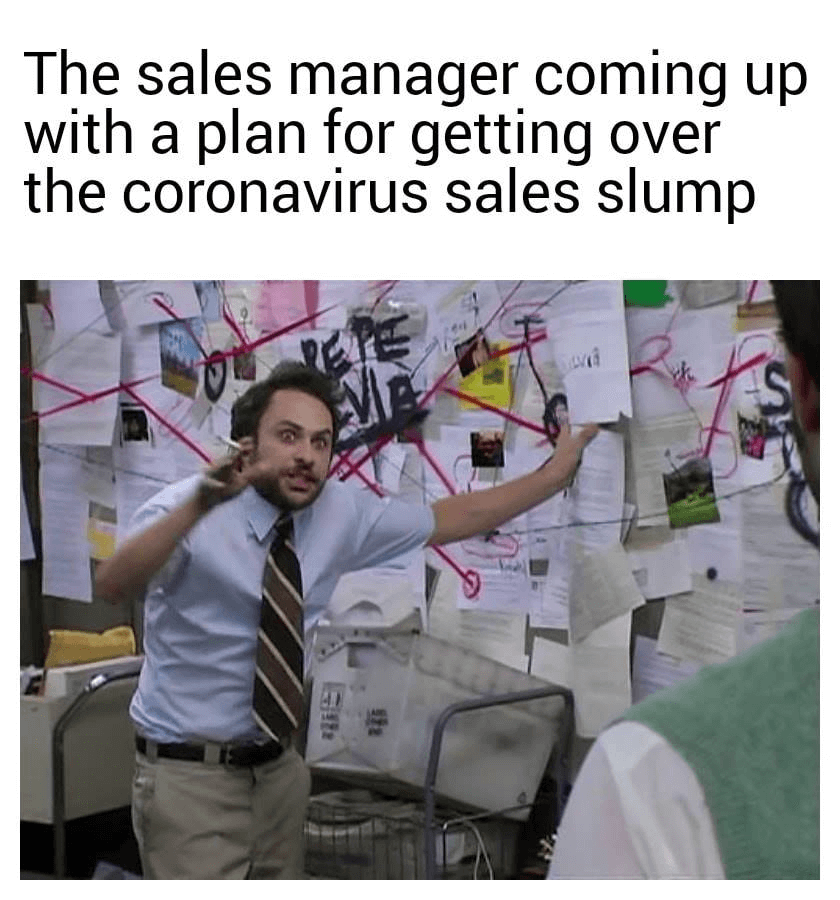 We all went through this in 2020, and we're better sales managers for it!
18. Go Go, Sales Team Members!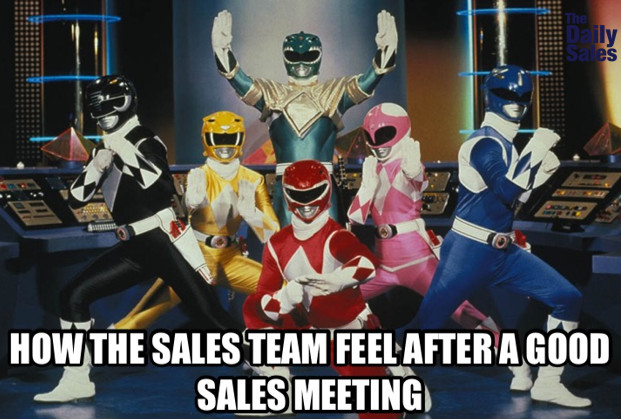 A great sales manager gets everyone pumped up and ready to fight…er, sell.
19. If You Could Get Back to Me, That'd Be Great…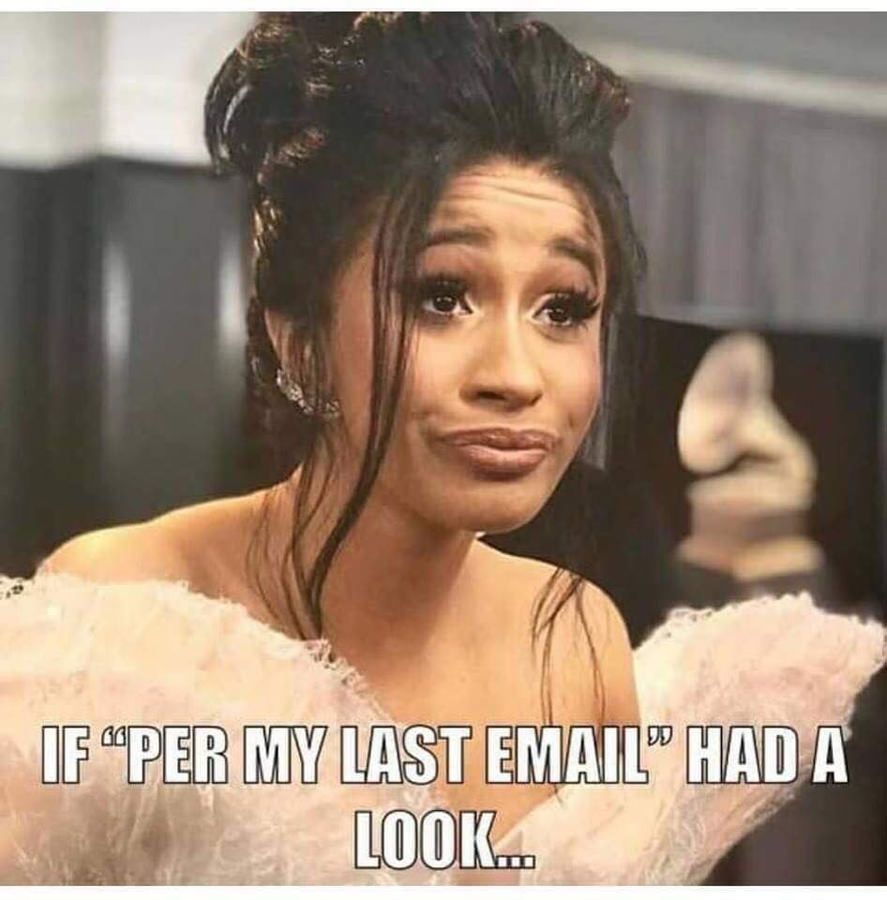 Being a manager means sending a lot of emails…and often not getting a prompt response.
20. It's All Fun and Games…for Now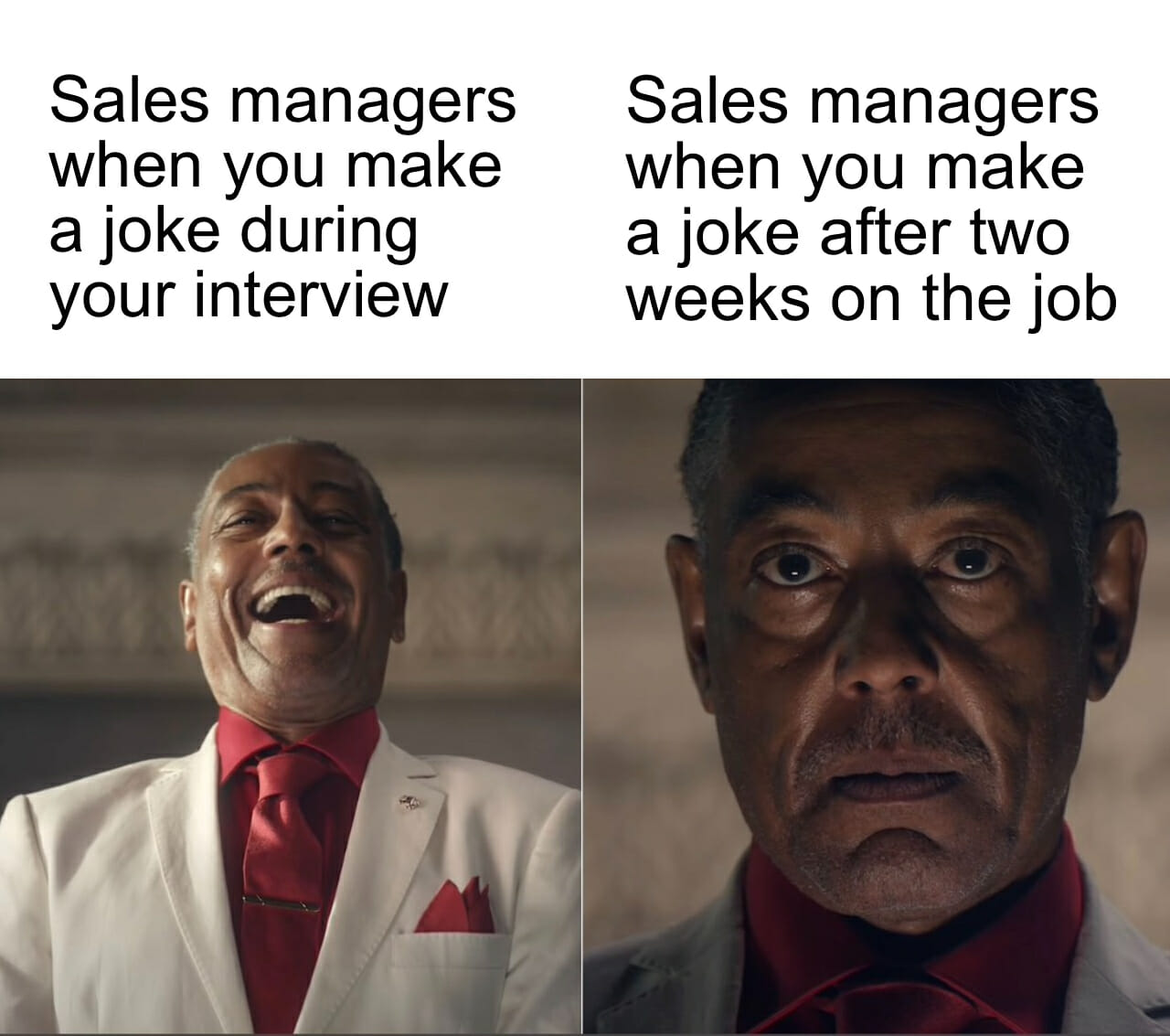 Once you've hired a new rep, it's time to get down to business.
Sales Contest Memes
There's nothing like a sales contest to get your team motivated. Here are some memes to get them pumped up!
21. Set Realistic Goals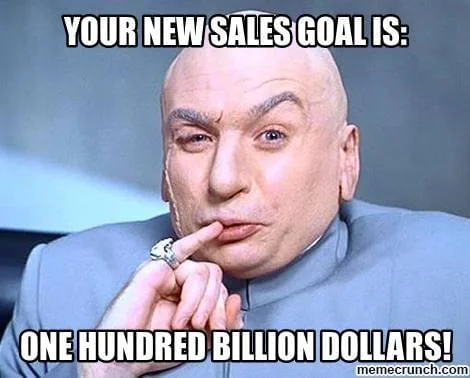 Remember, you must strike a balance between a stretch goal and an impossible one.
22. Don't Rush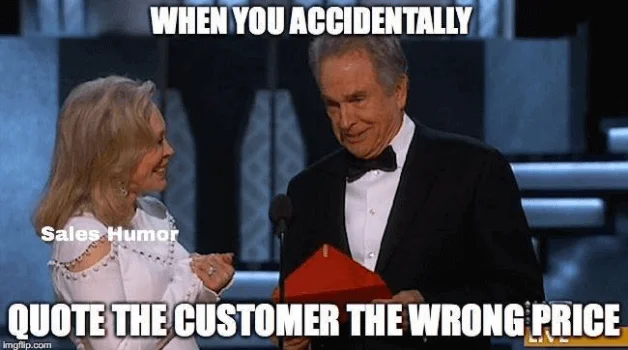 Don't get so competitive that you rush through your sales pitch and forget the details!
23. Don't Be That Person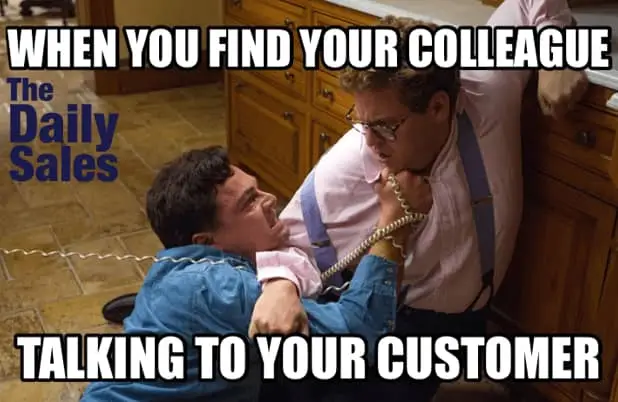 When a contest's almost over, every lead counts.
24. Sometimes, Money Is the Best Motivator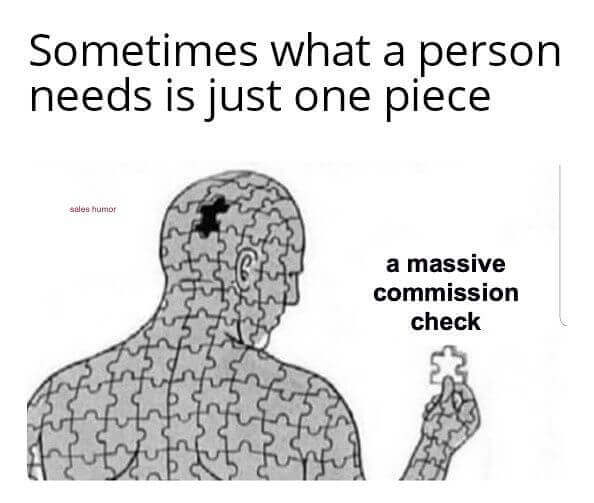 There's nothing like offering a bonus to get people excited about a contest.
25. Don't Stop While You're Ahead!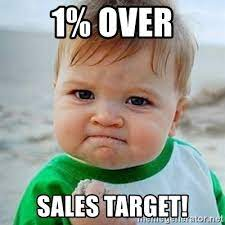 Celebrate when you pass your target, but don't get complacent — someone else might be coming for you!
Inside Sales Memes
Inside sales jobs are more common than ever after the pandemic. If you and your team have been making more remote sales lately, you'll likely relate to these inside sales memes:
26. Make Sure You've Ended the Call!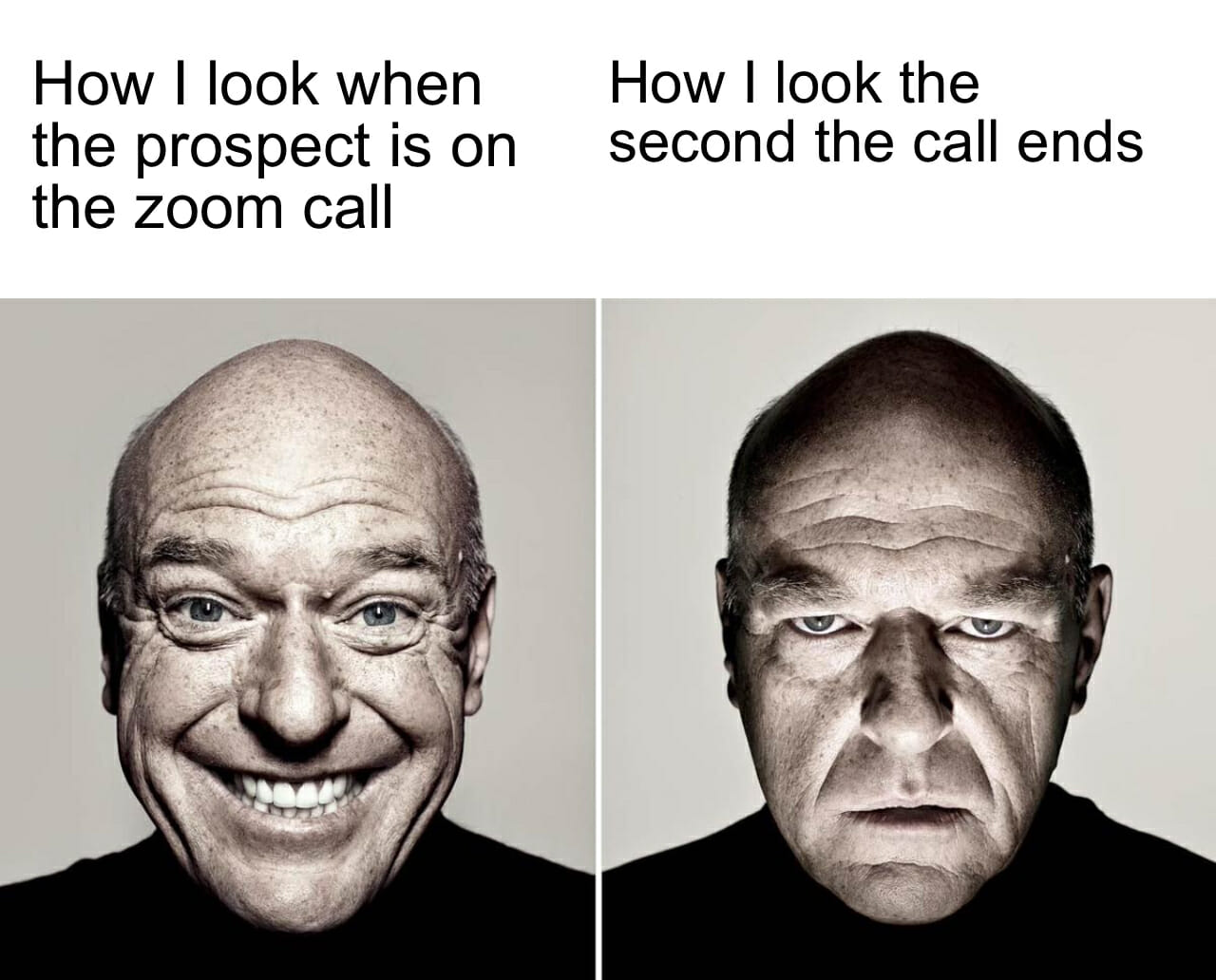 Before you drop your smile and relax, make sure you've officially ended the Zoom.
27. Cold Calls Are Tough, but You're Tougher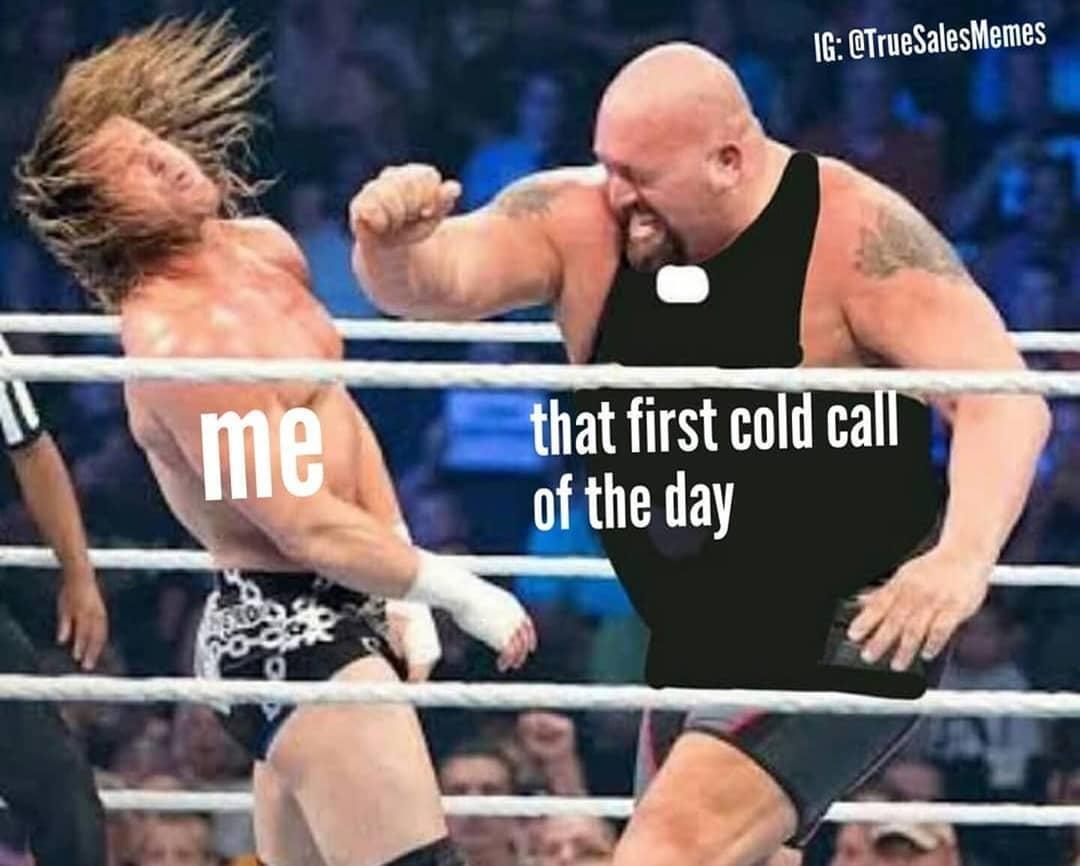 Always start the day swinging.
28. Sometimes, They Really Do Get Back in Touch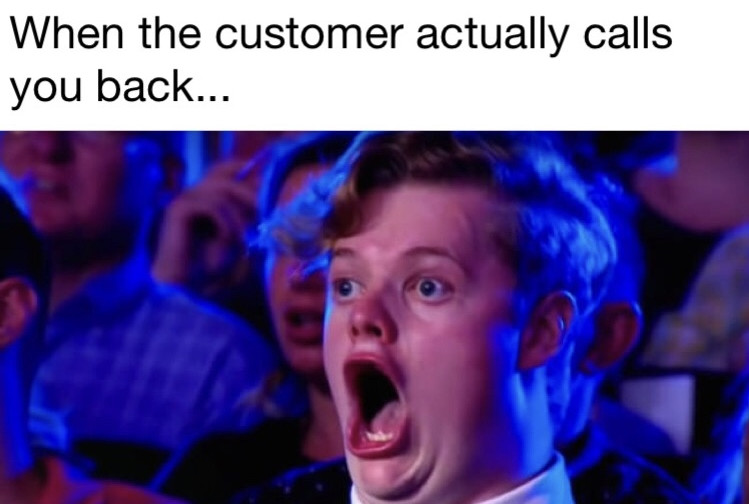 Sometimes, those cold calls can work!
29. Patience Pays Off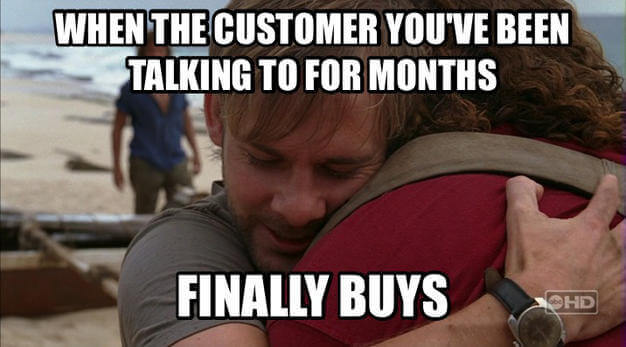 It might take months, but all your calls and sales emails will pay off and lead to a great commission check.
30. But Sometimes, You Need to Know When to Move On
If someone isn't responding, don't get hung up on them. Keep moving forward and start working on new leads.
Sales Memes: End Of The Month
We all know how stressful the end of the month or the end of the quarter can be. Use these memes to help lighten the mood!
31. There's Nothing Like That End of the Quarter Push!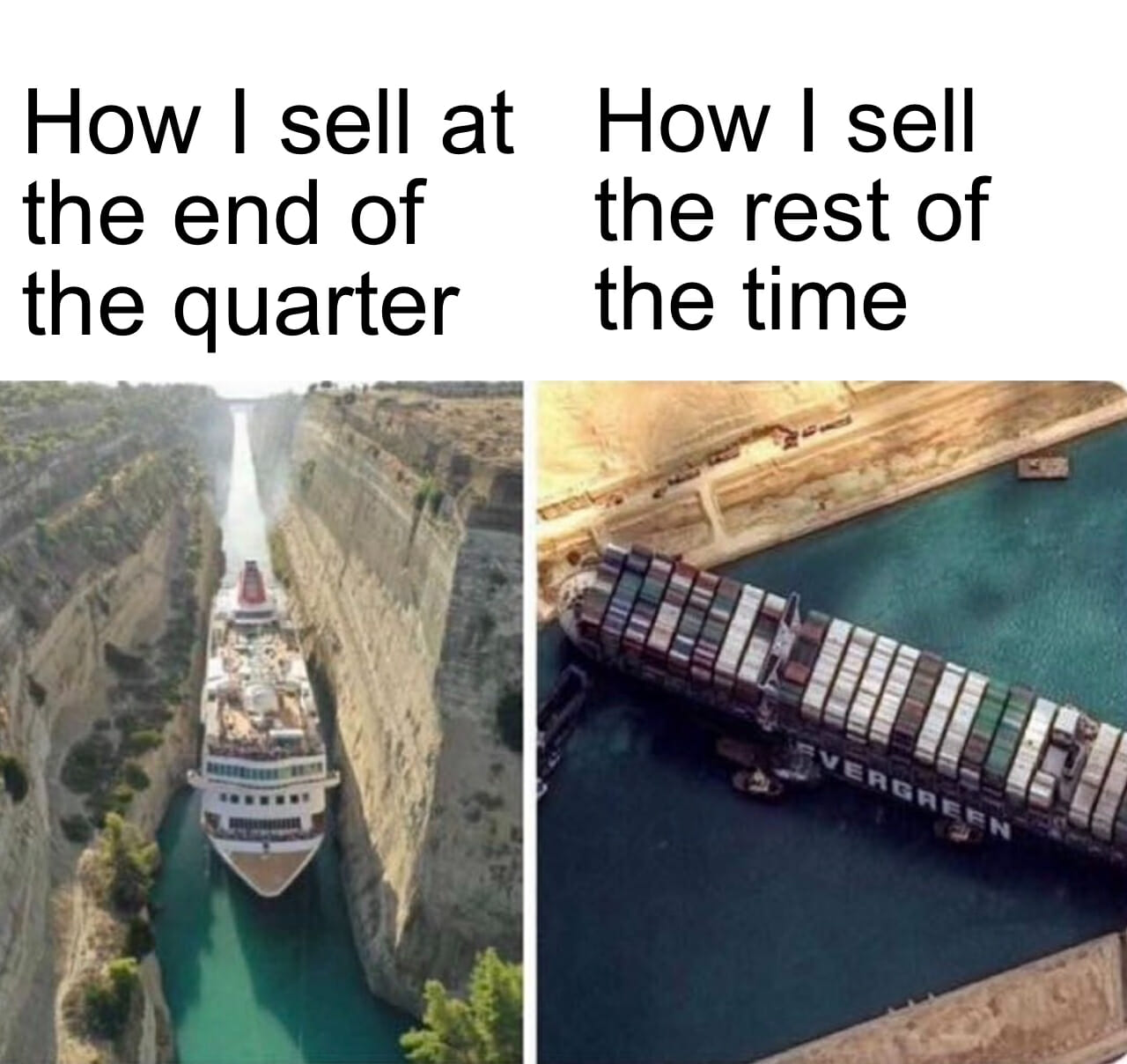 The end of the quarter means that it's go time.
32. Some People Need Some Tough Love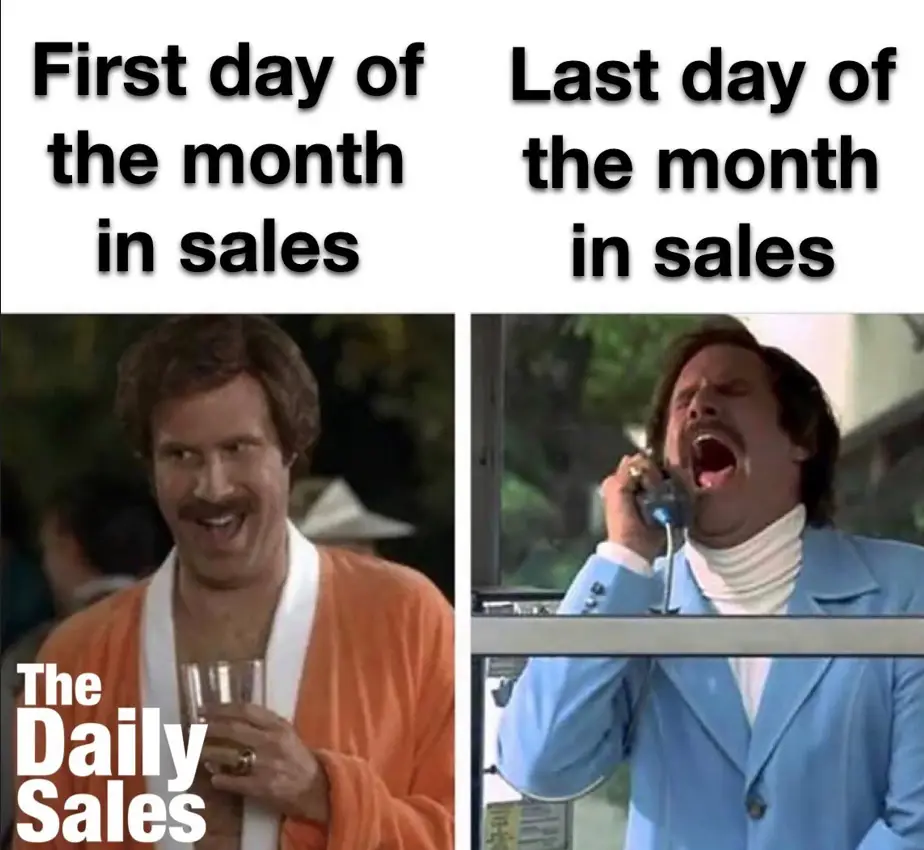 The niceness comes back at the first of the month. But for now, it's time to WORK!
33. There's Still Time!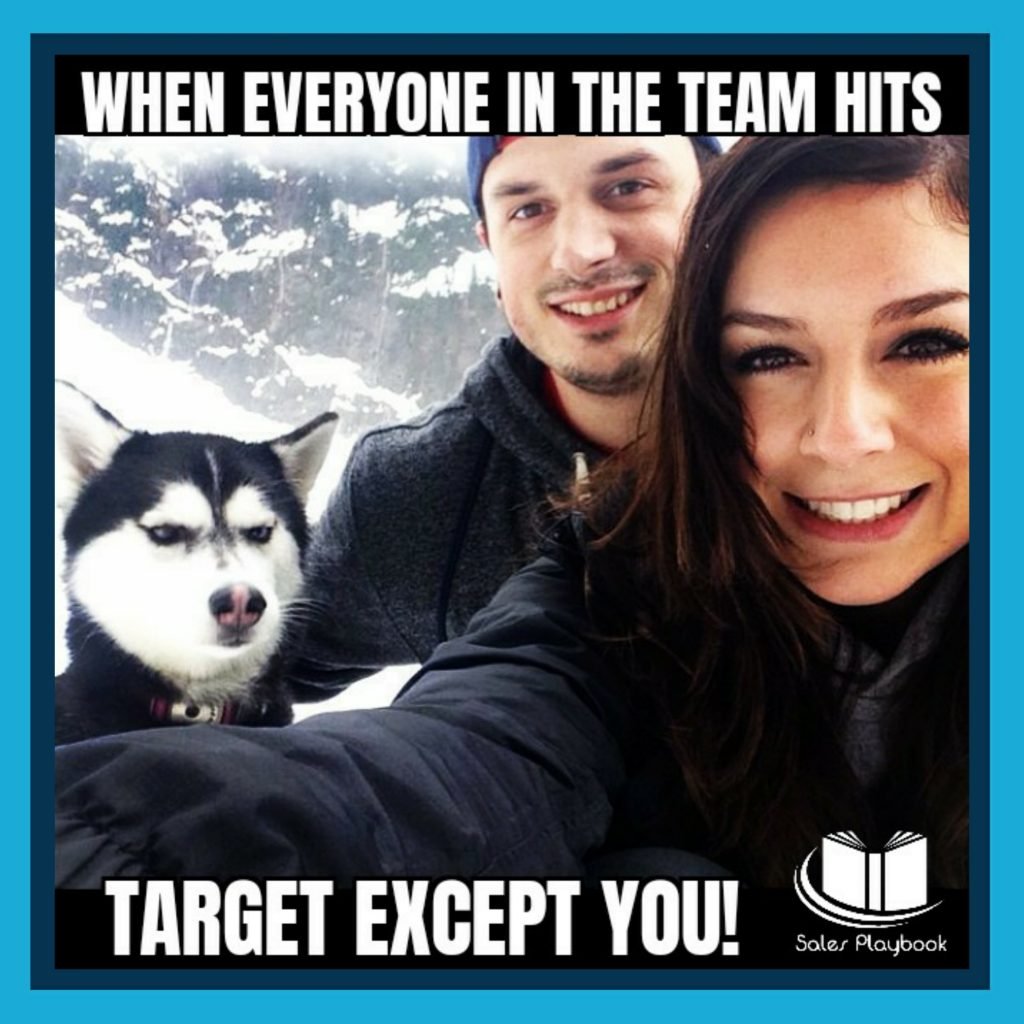 Don't let jealousy get you down!
34. We've All Been There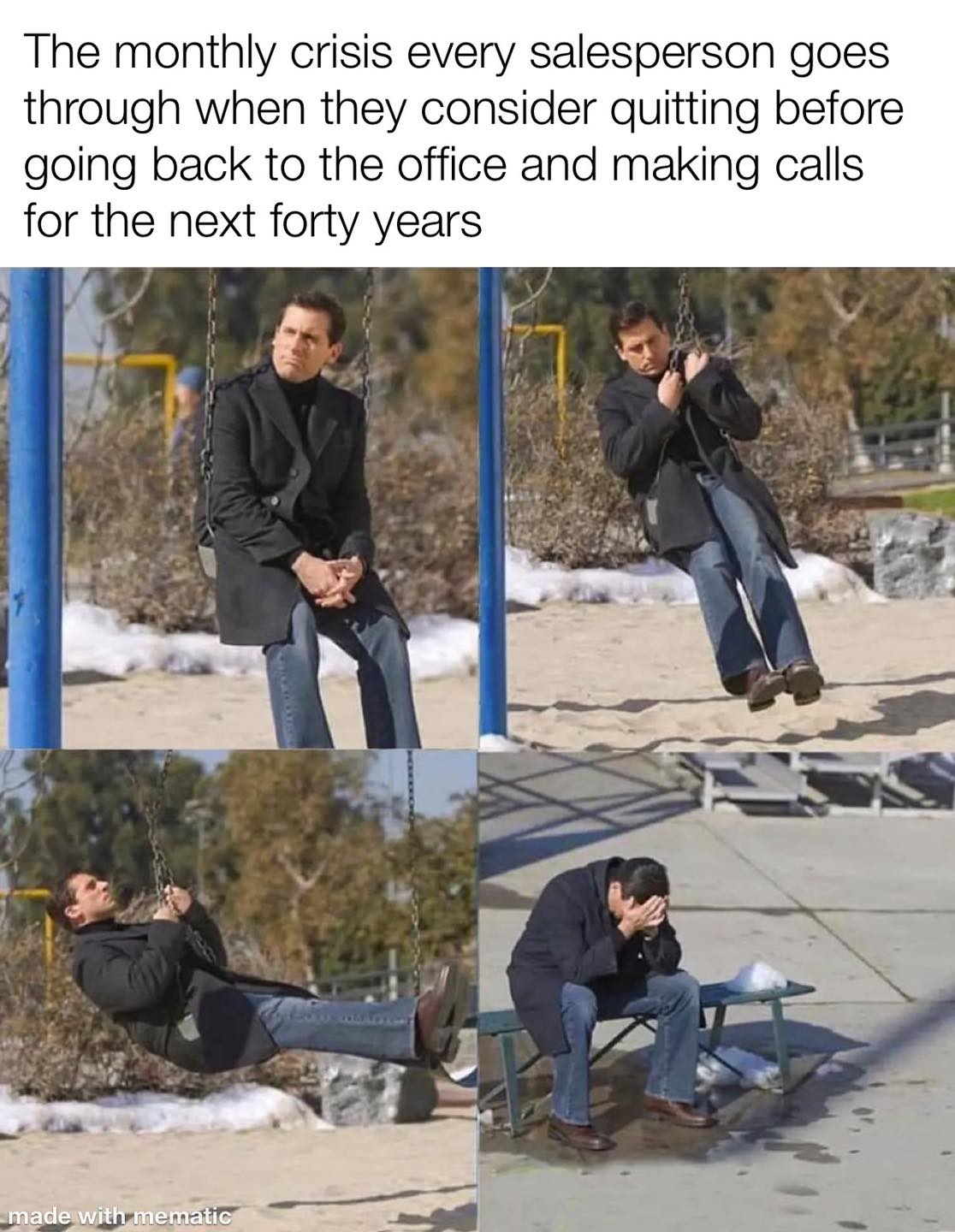 Take a break if you need, but don't quit!
35. Don't Forget to Celebrate the Wins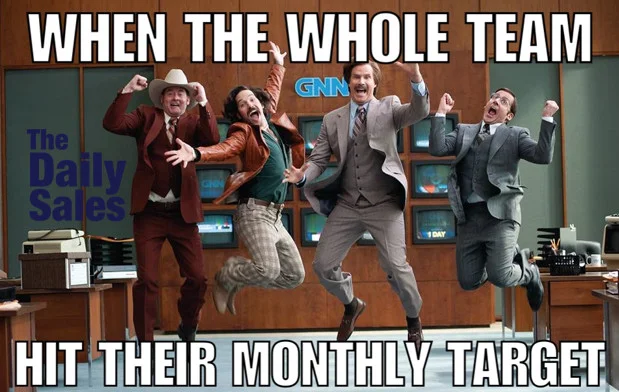 Push to the end of the month, and you can celebrate your wins with your team.
Bad Salesman Memes
Everyone's been around "that" person. Here are some funny memes that represent everybody's least favourite salesperson:
36. There's Confidence, Then There's Cockiness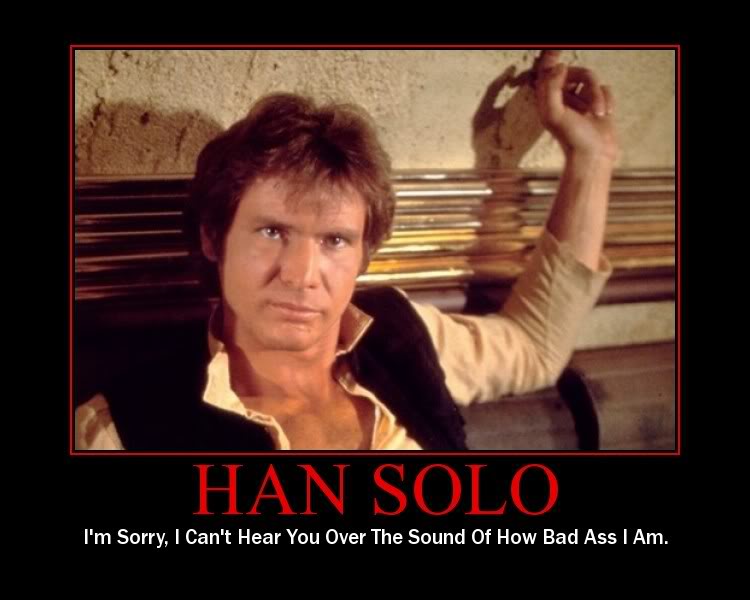 The sooner you learn the difference, the better.
37. Cold Calling Sucks, but Someone Has to Do It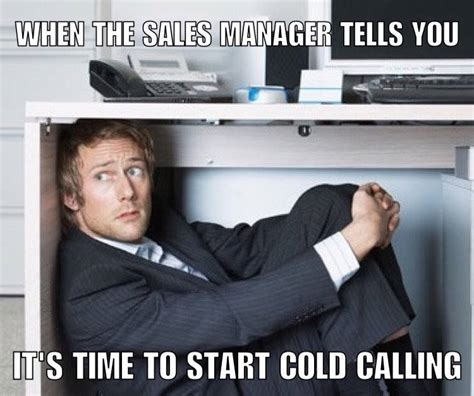 If you're constantly dodging cold calls, you're never going to make it as a salesperson.
38. Every Salesperson needs a Thick Skin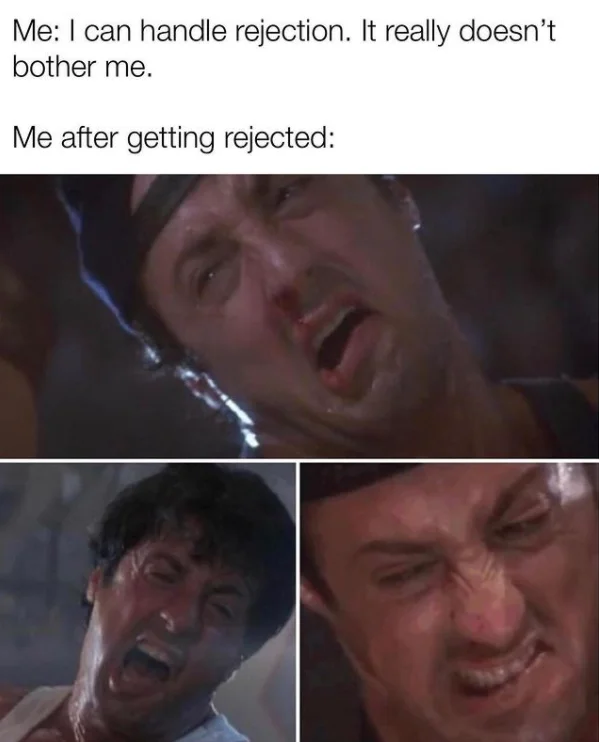 Rejection is part of the job. It hurts, but there's no avoiding it.
39. Brevity Is a Sales Superpower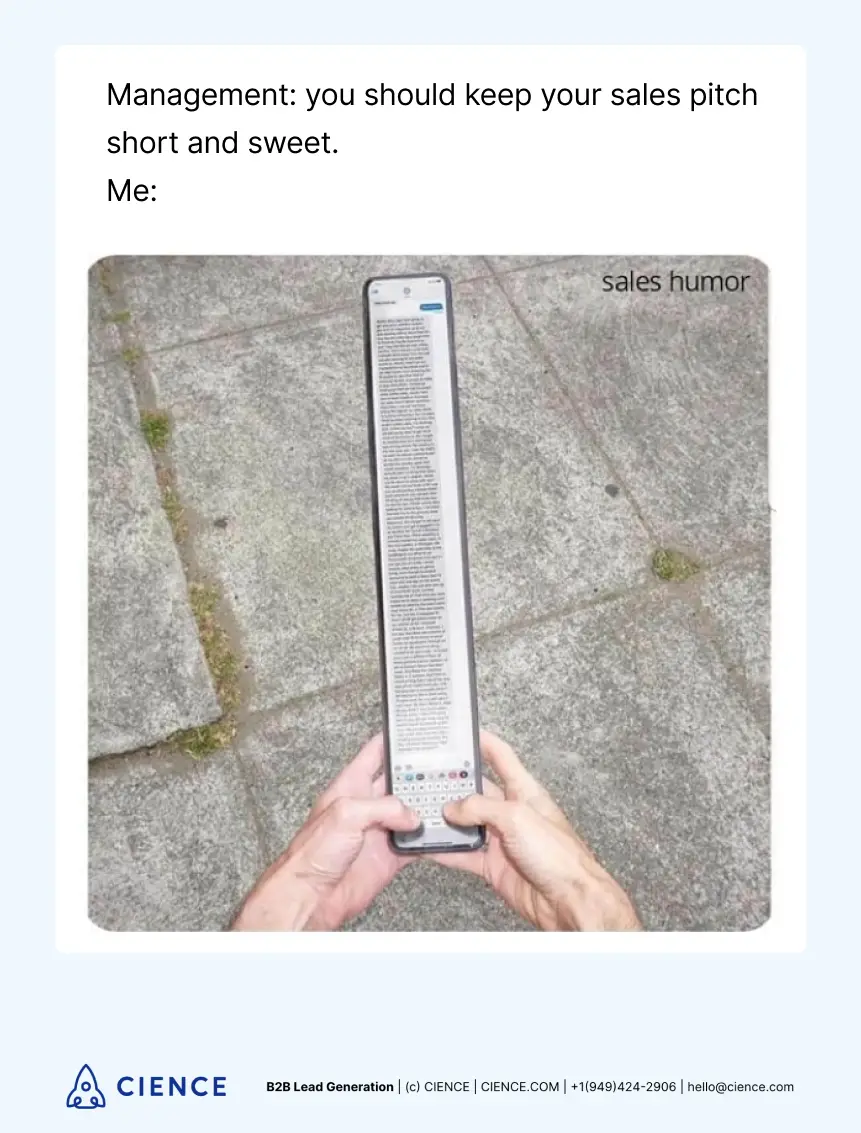 If you bombard your prospects with giant walls of text (or 20 minutes of nonstop talking), you'll lose them.
40. Louder Doesn't Mean Better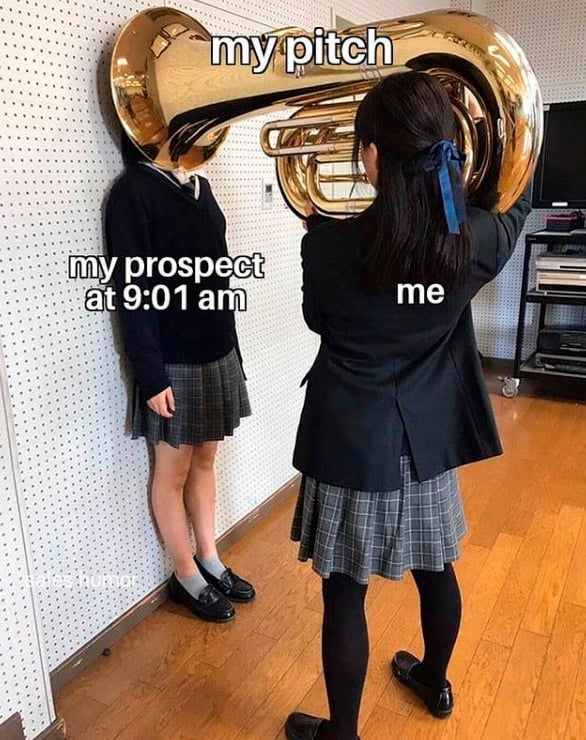 The same goes for shouting (literally or figuratively) at them. You're excited, but you might make the wrong impression if you come on too strong.
Sales Goals Memes
Every sales team needs goals to stay focused and productive. If your team has been falling short of their goals recently or just needs an extra push, these memes can help:
41. No Matter How Small, It Feels Good to Hit Your Goal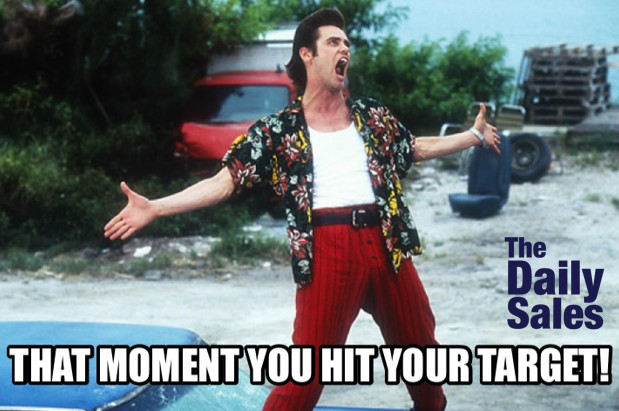 Nothing compares to hitting your monthly or quarterly target.
42. Face It, Money Talks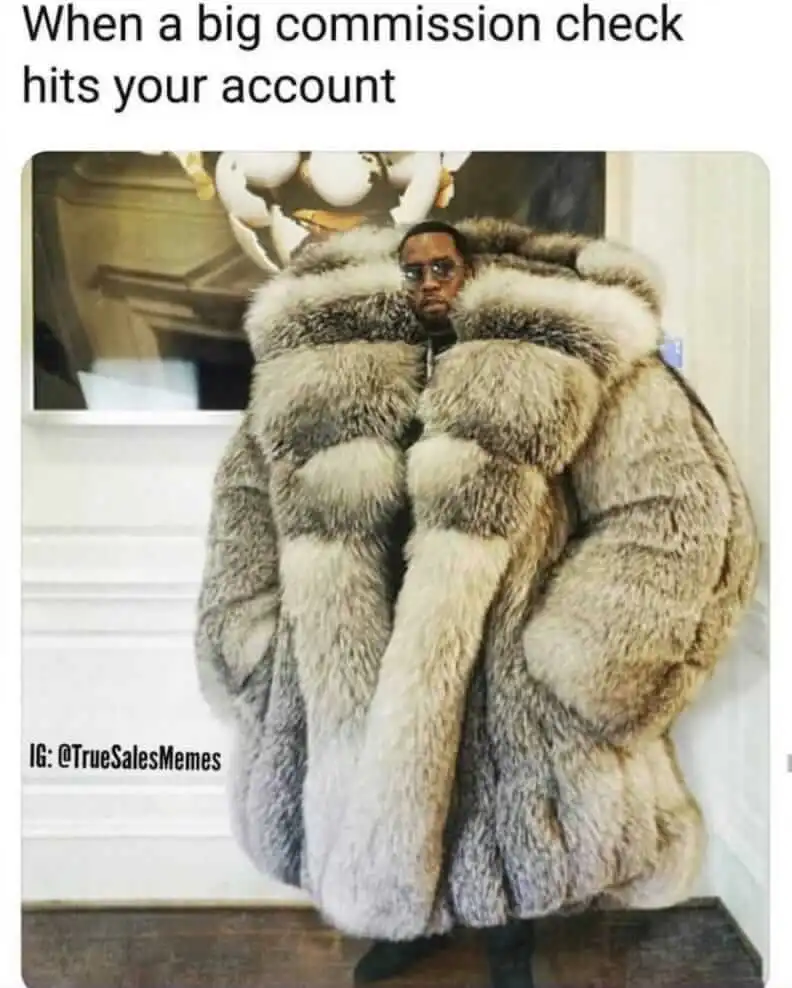 If you need help motivating your team to reach their sales goals, get them thinking about what they can buy with their commission.
43. Every Lead Gets You Closer to Your Goal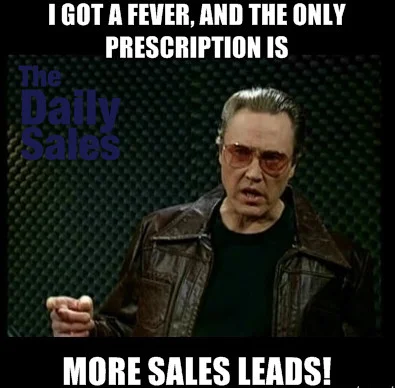 The more leads you generate, the more opportunities you have to reach your sales goals.
44. Persistence Is Key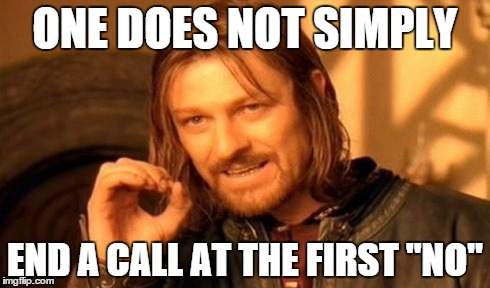 Remember, rejection is part of the job. Be willing to keep going!
45. Nobody Succeeds Alone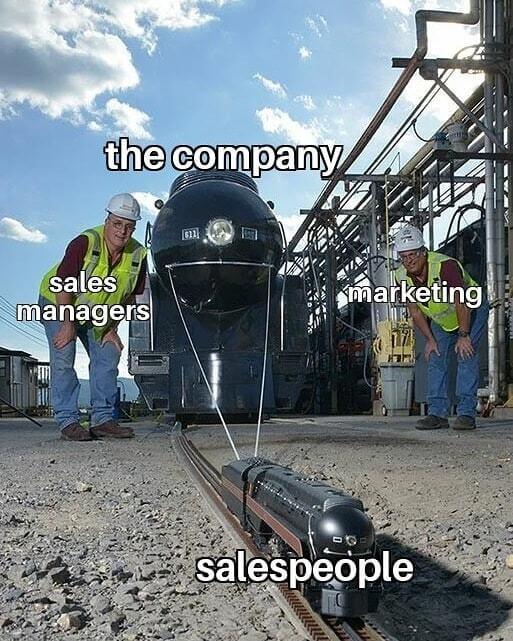 It really does take a village to achieve your sales goals. Don't write any department off.
Sales Lead Memes
Leads are the lifeblood of any effective sales team. That's why there are tons of sales lead memes like these floating around on the internet:
46. Don't Underestimate Your Old Leads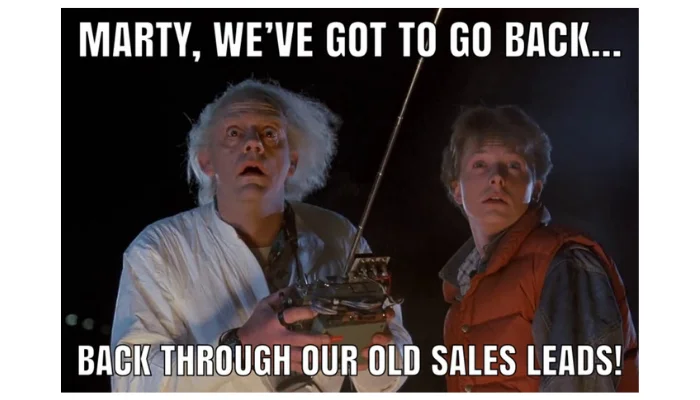 Maybe someone wasn't ready to buy a few months ago, but they might be now!
47. There's Got to Be Someone Out There Looking to Buy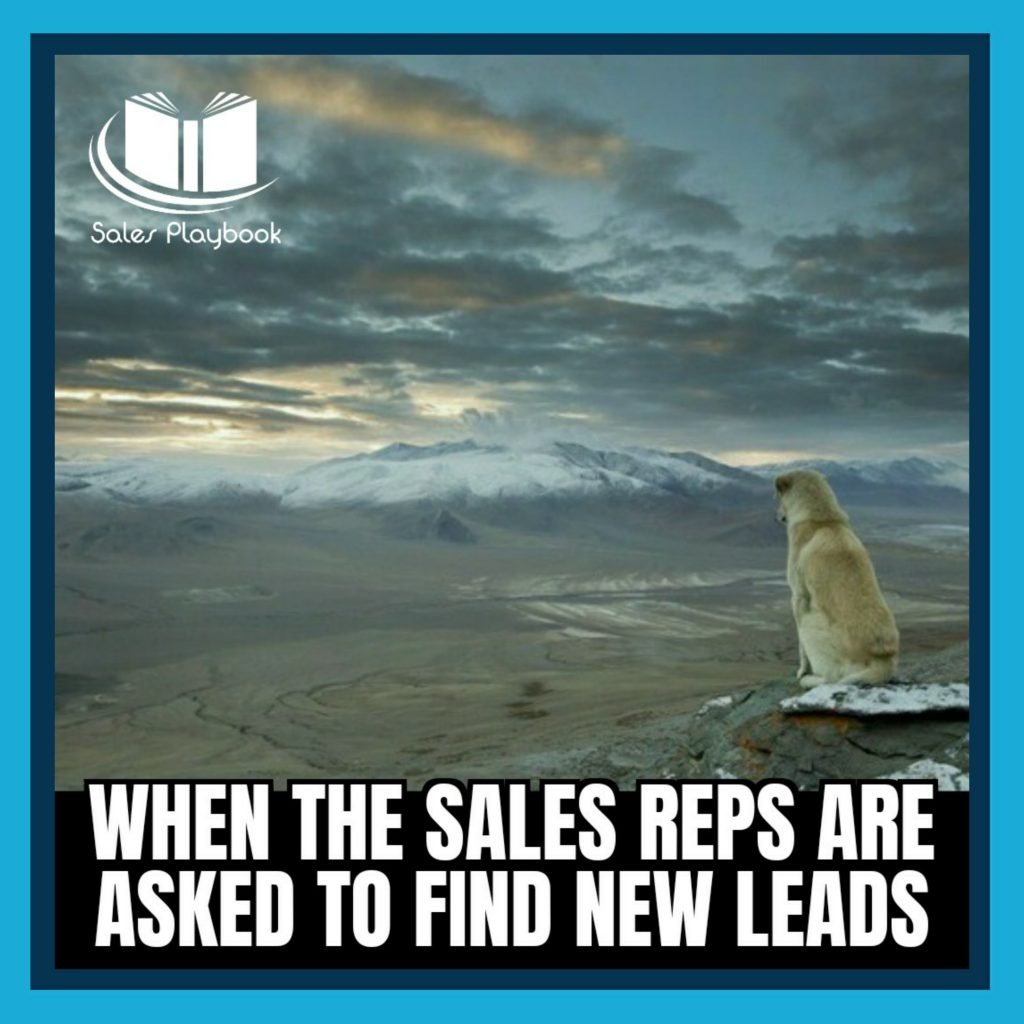 Sometimes, it takes a while to find new leads, but I promise they're out there!
48. Connection, Connection, Connection!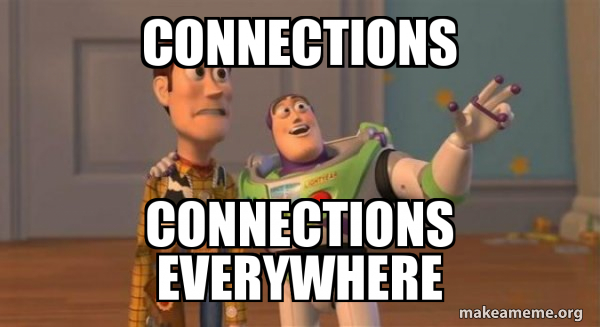 The better you are at building connections, the easier it is to generate leads and move people through the sales pipeline.
49. You Get a Lead, You Get a Lead!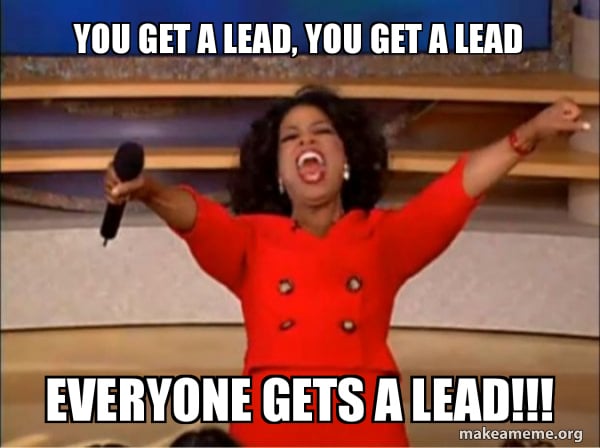 You can always use another lead, right?
50. Don't Give Up Hope!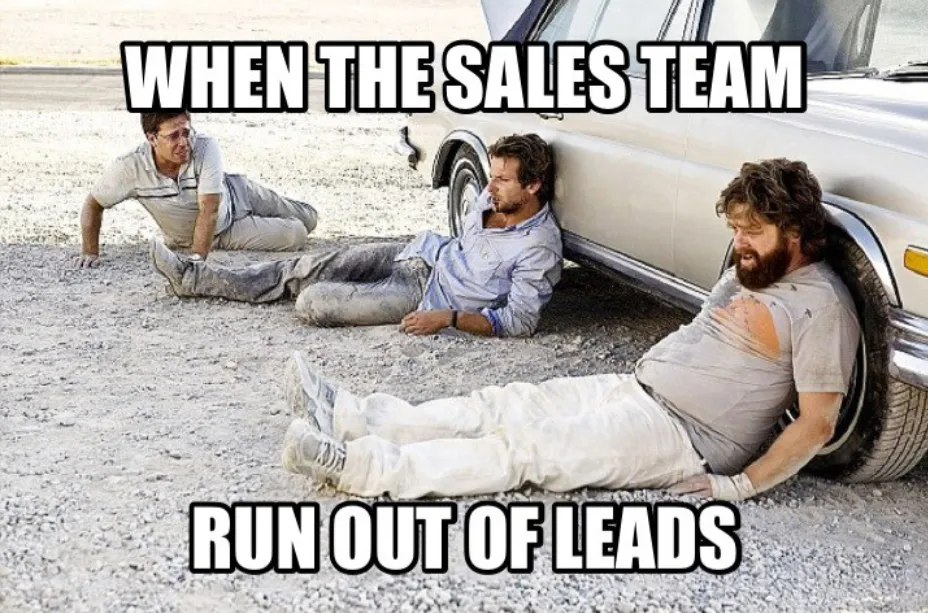 It might feel like the leads have dried up, but more will be coming before you know it.
Sales Close Memes
Nothing compares to that feeling of finally closing a deal. You need to ask for the sale first.
51. They'll be Back!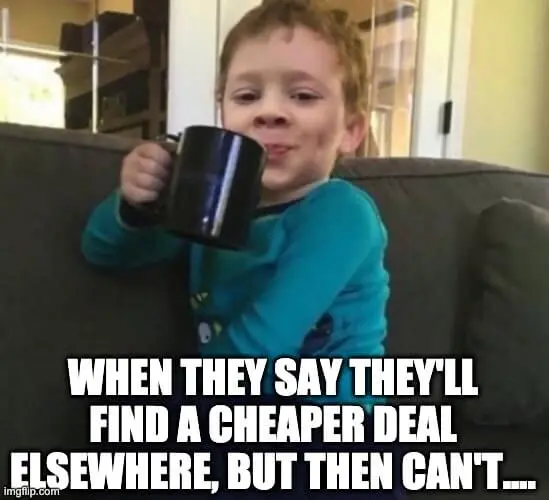 Don't worry if someone wants to get more quotes. If you're offering the best option, they'll be back.
52. There's Still a Chance!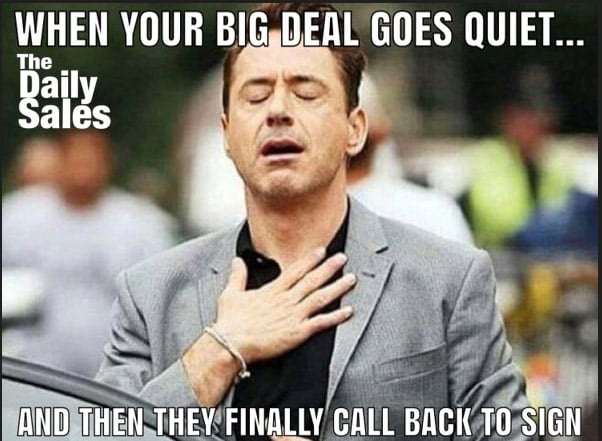 Even if you don't hear from someone for a while, that doesn't mean they've forgotten about you.
53. Sometimes, All That Stress Pays Off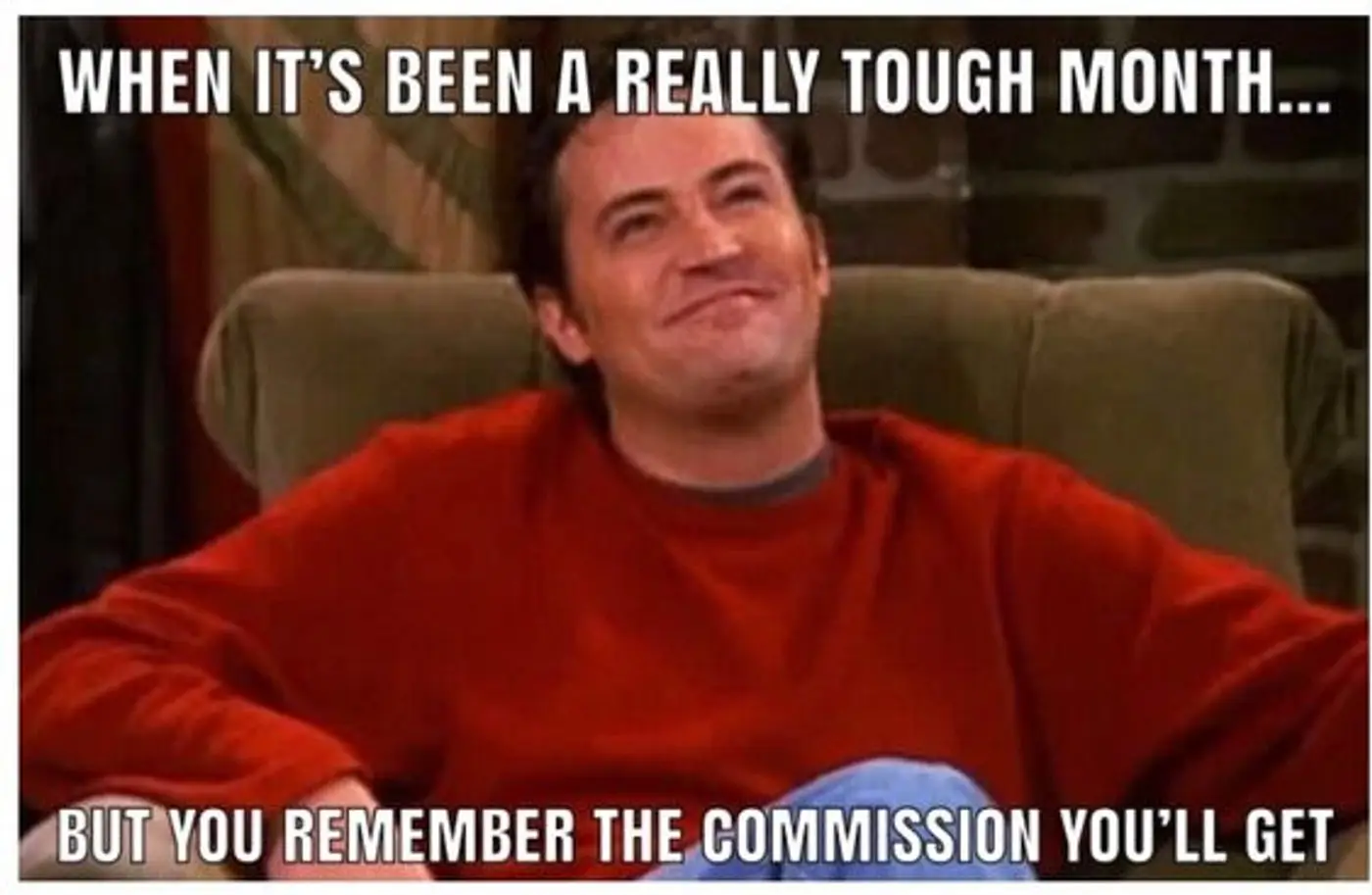 When you're struggling to close and thinking about giving up, remember how it feels to get that big commission at the end of the month.
54. And Other Times, It's Disappointing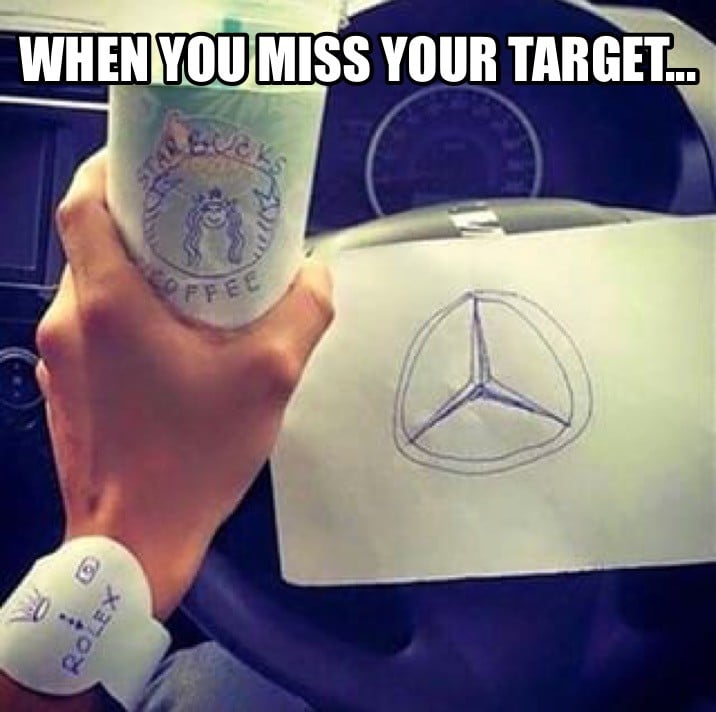 Some months are better than others. If you don't earn a hefty commission one month, the next month might be your time!
55. Closing Stories Are Great, But You Need to Get Back to Work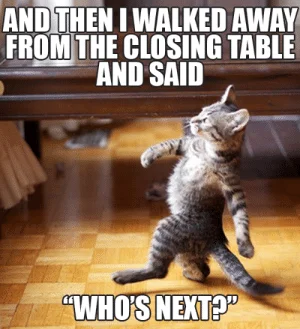 Nod along, smile, and start planning your next pitch in your head.
Sales Team Memes
Teamwork makes the dream work! These memes will remind you of how lucky you are to have your sales team behind you:
56. Everyone Has a Role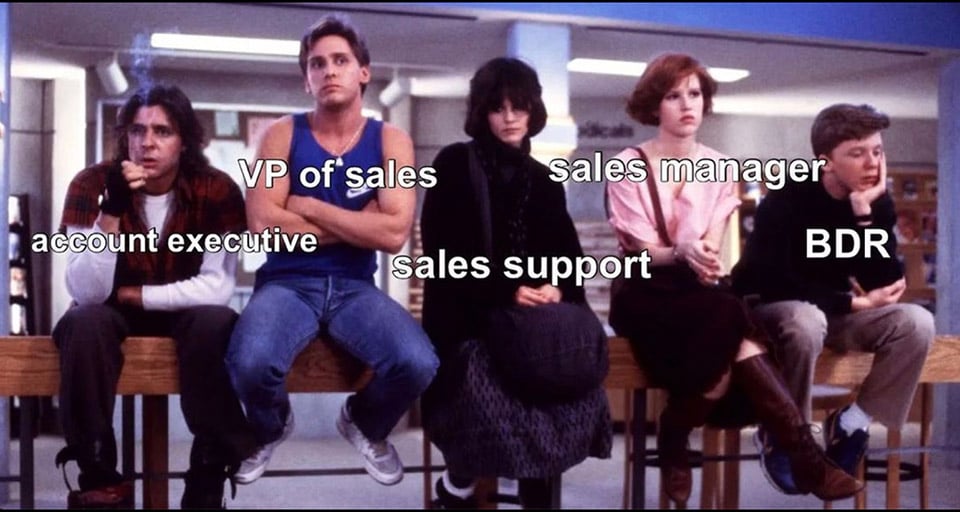 Everyone on your team plays a role in keeping the company running smoothly. Don't take anyone for granted!
57. We've All Been in Those Meetings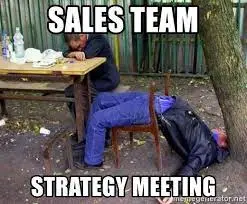 Even the longest sales meeting has to come to an end eventually…right?
58. Training Matters, But It's Just the Beginning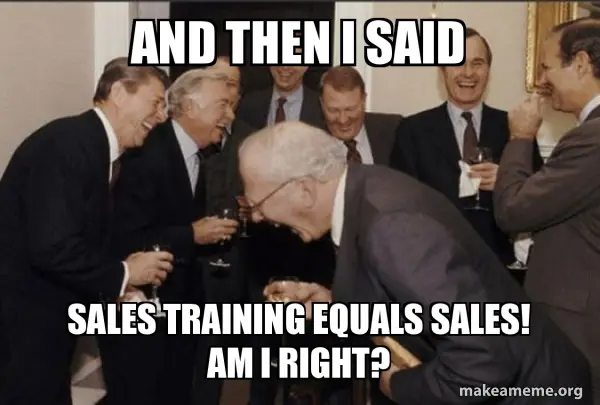 Sales team training is part of the job, but the real learning comes from making calls, delivering pitches, and meeting with prospects face-to-face.
59. You Crushed It!

Everyone needs a dance partner on their team!
60. Sales Is Stressful, but You Get by with a Little Help from Your Friends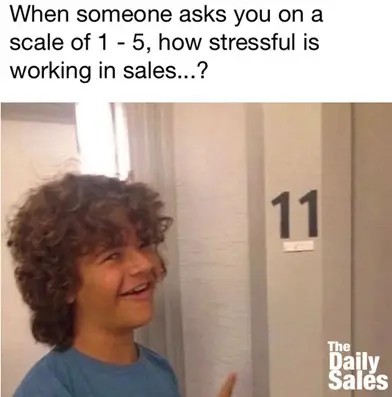 Working in sales is tough. If you have great people on your team, though, it's a lot easier.
Which Meme Resonates the Most with You?
It doesn't matter if you're trying to get your team motivated for an upcoming contest or just need a laugh to lighten the mood on a tough
day. These sales memes can help.
Add them to your next presentation or team newsletter today.
Please check out our online sales training or take a sales assessment. Each will help you to win more business and become a better salesperson.
Happy Selling!
Sean

Sean McPheat
Managing Director