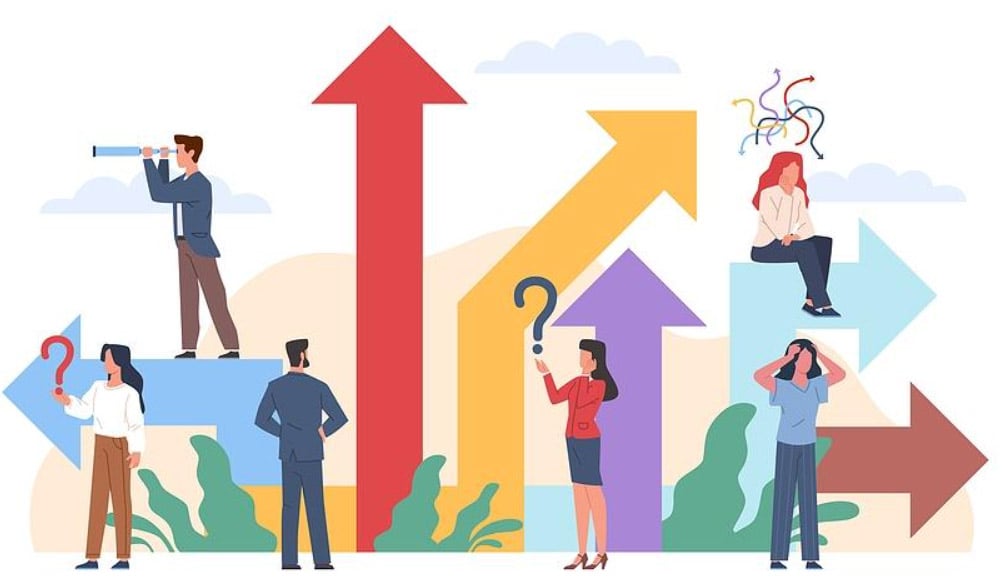 When it comes to discussing CRM systems, Salesforce is never far away because it's one of the most well known in the industry with over 150,000 different organisations using the software around the world.
We're no different here at MTD Sales Training because we use it too!
But Salesforce is not the only game in town. The market is saturated with all different kinds of players and the goal of this guide is to look at some of the most popular alternatives to Salesforce – both paid for and free.
Contents
First, A Salesforce Shout Out
There's nothing wrong with Salesforce being your CRM of choice. After all, it offers a lot of impressive benefits.
We'd be remiss not to shout out some of our favourite things about Salesforce, including the following:
Highly accessible: If you have an internet connection, you can use Salesforce
Relatively easy deployment: Most sales professionals are familiar with Salesforce and can help you set it up
Highly reliable: Salesforce has a 20-year reputation as one of the top CRMs on the market
Simple searches: Salesforce offers powerful search features that help you find what you need in no time
Streamlined development: Development within the Salesforce platform is simple and doesn't require any coding knowledge
Excellent integrations: Salesforce easily integrates with various tools and software solutions
Agile product: Salesforce is renowned for its agility and numerous customisation options
Multiple customer support options: Salesforce offers impressive customer service resources, including self-service portals, a blog, and an online training hub
Flexible pricing models: Salesforce's allows you to choose from several pricing options depending on your specific business needs — prices start at $25 per user per month
Robust reporting: Efficient, detailed reporting options help you stay informed
Despite all its pros, the Salesforce software still might not cut it for your business and your needs. Perhaps you're put off by the price tag, or maybe you need something that requires less of a learning curve for you and your team.
Regardless of your reasoning for searching for an alternative to Salesforce, we've got good news. Plenty of powerful options exist that work just as well as — if not better than — Salesforce.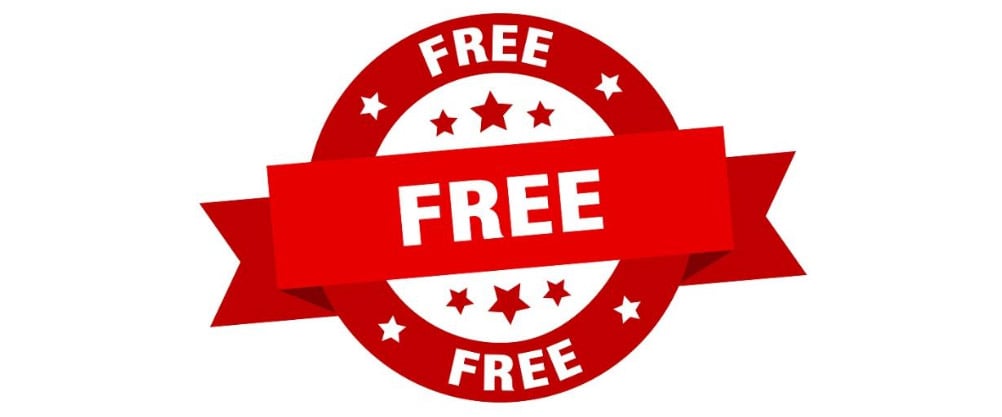 Free Salesforce Alternatives
Even though it comes with flexible pricing options, Salesforce still requires an annual subscription. This option can be too expensive for some businesses.
If you're working with a tight budget, you might prefer a free alternative to Salesforce.
Here are some of the best ones to consider:
ERPNext touts itself as the world's best free and open-source ERP (enterprise resource planning) software.
ERPNext includes a robust customer relationship management tool to help you track leads and send quotes on the go. It also assists with other processes like payroll management, project management, and accounting.
HubSpot CRM is an easy-to-use CRM platform. It automates repetitive tasks like data entry and improves the buyer's journey to boost customer satisfaction. HubSpot's free CRM supports up to 1 million contacts with no limits on users or customer data.
EspoCRM offers free self-hosted and cloud-based CRM solutions. This web app lets you see, enter, and evaluate various types of company relationships and provides an easy-to-use, intuitive user interface. It's used by sales teams in multiple industries, from banking to insurance.
Many sales teams use Microsoft Forms as a free Salesforce alternative. You can use this tool to create surveys, polls, and quizzes, then utilise built-in analytics to evaluate responses and make informed decisions. It's not as robust as other sales solutions, but it's a free option for those with tight sales budgets.
EngageBay is an all-in-one solution with tools for customer relationship management, marketing automation, helpdesk support, and live chat support. The free plan is available for teams of 15 or fewer, making it an excellent choice for small businesses.
Similar to Microsoft Forms, some teams use Google Contacts as a free CRM solution. Google Contacts is easy to use, allows for simple collaboration between team members and clients, and requires little maintenance. However, it's only available to those with Gmail accounts.
Mautic is a free, open-source marketing automation tool. It takes less than five minutes to set up and offers numerous customer relationship management features, including lead tracking, campaign management, forms, and reporting. It saves time, eliminates errors, and provides easy access to a support community to you can quickly find answers to your questions.
Corteza CRM is another free, open-source CRM platform that offers various features and a cloud-based, scalable architecture. It allows organisations of all kinds and sizes to create a CRM that works for their needs and goals.
CiviCRM is an excellent choice for non-profits looking for an affordable and powerful CRM. It's a free and open-source platform that integrates with other open-source tools like Drupal and Joomla. Thousands of non-profit organisations use CiviCRM to centralise their constituents and build and manage donor membership.
SuiteCRM is a free, open-source platform that is designed to help you sell, market, and service smarter. It offers a 360-degree view of all customer data, integrates with numerous systems, and provides access to an extensive support community.
monday.com allows you to manage all aspects of your sales process in one place. With this visually pleasing platform, you can import and store customer data, collaborate with team members, capture leads, and gain valuable insights.
ClickUp CRM is a free tool that helps you organise and grow customer relationships. It centralises tracking, data visualisations, email communications, and more to easily manage accounts, evaluate sales pipelines, and stay connected with team members and customers.
Freshsales is a free CRM solution created by Freshworks. It allows you to accelerate revenue generation by providing a 360-degree view of customer interactions, streamlining the sales process, and providing AI-powered insights. It's also easy to use, which minimises IT challenges and reduces costs.
Streak CRM is a free Google Chrome add-on. Streak CRM is built into your Gmail account and helps you create and customise the perfect sales process. It allows you to capture data from emails automatically, integrates with other Google tools, and improves communication and collaboration between you and your team.
Agile CRM helps with sales enablement, marketing automation, and customer service. It allows you to automate various tasks in one platform, from contact management and deal tracking to appointment setting and gamification to boost salesperson motivation.
The free plan is available for teams of 10 or fewer, making it another good choice for small businesses.
DashClicks is an all-in-one marketing agency software. It's designed to streamline marketing, selling, fulfilling, and servicing with a collection of built-in apps that create structure and automations while also helping you scale your business.
Bitrix24 is a free online workspace that includes a robust collection of customer relationship management features. You can use Bitrix24's CRM for lead management, quotes, collecting online payments, automating sales processes, and monitoring contacts. It's fully customisable and offers advanced security features, too.

Paid Salesforce Alternatives
If you're willing to pay for a CRM but still want something different from Salesforce, you have plenty of other options to check out.
The following are some of the best paid-for Salesforce alternatives:
Microsoft Dynamics 365 is a CRM solution that relies on social insights, business intelligence, and campaign management tools to help you improve sales. It integrates with various Office 365 tools and is highly customisable, making it an excellent choice for sales managers and sales teams of all sizes.
Formerly known as Infusionsoft, Keap claims to offer everything an entrepreneur needs to succeed. This powerful CRM solution assists with lead collection and improves conversions with various sales and marketing automations. Users receive one-on-one coaching and 24-7 customer support, too.
Pipedrive is a sales CRM that claims to help you close 28 per cent more deals in your first year. It allows you to set up customised pipelines, easily track progress, automate routine tasks, and collect data to identify opportunities to close more deals.
Thryv is a small business management software that combines sales automation, marketing automation, and reputation management process. It also provides a centralised location for contacts with convenient filtering, tagging, and tracking features.
Copper is a customer relationship management tool that integrates seamlessly with Google Workspace. It offers impressive customer visibility, so you never have to worry about dropping a potential opportunity. It's easy to use and doesn't require any data entry, either, saving you time and freeing you up to focus more on selling.
Insightly is a modern, easily scalable CRM that integrates with various platforms and helps you scale your business. Insightly assists with marketing, sales, customer service, and project management. It aligns all your teams on one platform and enables you to elevate the customer experience for better results.
Zoho CRM touts itself as one of the easiest-to-use and fastest-to-implement CRM solutions in the enterprise world. This tool helps you build stronger customer relationships and maximise productivity by automating various repetitive tasks.
Salesflare is a simple but powerful CRM that's popular among small companies in the B2B (business-to-business) sector. It requires fewer data inputs than other CRM solutions, automatically assists with the follow-up process, and improves team collaboration.
Salesmate is a CRM and automation software. It helps you create simple and personalised experiences for sales reps and customers, improving relationships and allowing you to close more deals.
Apptivo is a cloud-based business management suite. Apptivo's CRM app offers maximum flexibility and helps you monitor leads in real-time. It's also highly customisable and can be easily tailored to your team's specific needs and goals.
Close CRM is an excellent choice for rapidly growing small and medium-sized businesses. It helps sales directors and leaders with onboarding and sales data analysis. It also assists sales team members in automating workflows, reaching more people, and closing more deals.
Capsule CRM is an innovative, simple online CRM. It offers content management tools, sales pipeline customisation, and detailed sales analytics for team members and team leaders.
Capsule CRM integrates with Outlook and Gmail, too.
Nutshell CRM is another popular option for business-to-business (B2B) teams. Many users find it more intuitive and easy to navigate than other CRM solutions. It also offers various features for groups of all sizes, including contact management, pipeline management, and sales automation.
If you're looking for a CRM solution that pairs seamlessly with Gmail, try NetHunt. It allows you to organise customer data, generate leads, automate sales pipelines, and access detailed sales and business reports.
Ontraport is an automated sales and CRM software solution that helps sales team members keep track of their prospects and customers with ease. It improves data collection and generates reports to help you create a better customer experience and make more sales.
FreeAgent CRM centralises customer data to improve collaboration and improve performance tracking for sales team members. It also features various boards, cards, and other tools to organise tasks and maximise productivity.
Zendesk Sell is Zendesk's customer relationship management tool. It's a modern, sleek CRM designed to help users be more productive, provide better customer experiences, customise sales pipelines, and maintain complete visibility of their sales channels.
OnePage CRM harnesses the power of the next action to help sales team members stay organised, plan more efficiently, and get more done. It lets users send sales quotes almost instantly and automates various aspects of the sales process.
Maximizer CRM's capabilities extend beyond those of a traditional CRM. It allows for easy sales team activity and progress monitoring and gives leaders the tools they need to offer real-time direction. It also provides actionable insights to help leaders and team members make informed decisions.
Nimble's CRM software is designed for all employees, not just sales professionals. It expands relationships between team members by integrating with Outlook and Gmail accounts, making it accessible from various devices in-office and on the go.
BigContacts is a streamlined CRM software that helps sales professionals manage prospects and customer relationships. It's specifically designed for small businesses to help them capture more leads, convert more opportunities, and retain more customers.
Funnel CRM provides an easy-to-use software product that helps sales team members track leads, manage follow-ups, and increase sales. It requires less data entry than other CRM solutions and boasts a zero-learning curve, both of which can save time and enhance productivity.
Sugar Sell uses AI technology to provide business-critical predictions and help you automate the data entry process. It eliminates unnecessary steps from the customer relationship management process and frees sales professionals up to focus on other essential tasks.
Pipeliner CRM offers a wide range of features to increase productivity and boost sales. The list of features includes essential account management tools like relationship maps and white space to identify sales gaps, as well as automation tools for pipeline management and lead management.
SAP Sales Cloud offers a 360-degree view of every customer and interaction. This information helps your sales organisation to deliver customer-focused sales engagements, increase revenue, and encourage lifetime loyalty and repeat business.
Creatio provides sales professionals with one centralised platform that automates workflows and doesn't require any coding. It provides unlimited customisation options and works for numerous industries, from manufacturing to transportation.
Pega CRM is an enterprise-level CRM solution. It helps sales team members establish and maintain engagement across the entire customer journey, using tools like AI and chatbots to simplify the process and increase productivity.
Infor CRM offers a complete view of all customer interactions. It helps sales team members manage leads and opportunities, maintain full control of their data, and make data-based decisions. It's mobile-friendly and easy to implement as well.
Sage offers customers a fully integrated CRM solution, as well as sales, marketing, and service modules to suit their specific needs. It provides in-depth insights to help sales professionals get to know their customers better, which allows them to improve collaboration and accelerate performance.
Less Annoying CRM is designed to be, well, less annoying than other options. It simplifies the contact management process and claims to be one of the easiest-to-use CRMs in the world. Less Annoying CRM also offers a transparent pricing structure and charges the same price for all users.
How To Choose Your CRM
Depending on your business's specific needs and goals, you can choose from various paid and free Salesforce alternatives.
Do you feel daunted by all the options listed above? Are you having a hard time picking one that's a good fit for your sales team?
If you're not sure how to choose the best Salesforce alternative for you, here are some factors to keep in mind:
Price
When choosing a CRM solution, price is often one of the first elements people consider. What can you afford to pay per month? Do you prefer per-user pricing or a flat monthly fee?
The answers to these questions can help you decide if you need a free or paid solution. They also help you determine which option gives you the most bang for your buck.
Customisation
In general, the more customisable a solution is, the easier it is to make it work for your team and its sales goals. If your Salesforce software alternative isn't customisable, it might be frustrating or difficult to use.
Reporting and Sales Analytics
Detailed analytics and easy report generation allow you to collect and review the data collected from your CRM. You can then use that information to make informed decisions that help your team achieve its goals and identify what aspects of your sales process are and aren't working.
Setup Process
Salesforce typically requires a professional to set it up and introduce it to your team. If you're not interested in that, look for a solution that offers a more straightforward setup process. These setup processes allow you and your team to use the software and get familiar with it sooner.
Ease of Use
In addition to being easy to set up, you may also want a CRM that is easy to use and doesn't come with a steep learning curve. This factor is especially important if your sales team is new to customer relationship management software.
At the same time, though, keep in mind that some simple tools don't offer as many features as their more complex counterparts.
Mobile Friendliness
Mobile-friendly CRM solutions allow you to manage and connect with customers on the go. This feature helps you and your sales team maximise productivity and enjoy more benefits than a solution that keeps you chained to a desk.
Customer Support
Finally, consider customer support. It's frustrating to try and troubleshoot issues with your CRM software by yourself — especially when you're paying a monthly or annual fee for your current solution.
When looking for alternatives to Salesforce, don't forget to ask questions about customer support.
How accessible is the company's customer support team? Are they available 24-7, or only on certain days or at specific times? Do they offer multiple support channels (phone, email, chat, etc.)?
Check Out These Salesforce Alternatives Today
If you've been on the hunt for the best alternatives to Salesforce, the search is now over — or, at least, it's been made a bit simpler.
As you can see, plenty of high-performing options can help you achieve your sales goals and level up your customer relationship management strategy.
Are you looking for more help improving your sales strategy and boosting your team's performance? If so, we offer a wide variety of sales training options which include sales management training as well as online sales courses.
Enquire today to learn more about our training options.
Happy Selling!
Sean

Sean McPheat
Managing Director