Welcome to the first in a new series of interviews with some very interesting characters! Over the next few months I will be talking to some of the top influencers and big players from a whole array of different industries and specialisms to bring you a new and different perspective on your skills, abilities and mindset as a business professional. There is a lot to learn, so let's get on with it!
Meet Alastair Humphreys
Adventurer Alastair Humphreys is no stranger to hard work and perseverance, having cycled from Pakistan to China, Land's End to John O'Groats, Turkey to Italy, Mexico to Panama and across South America over the last several years.
As a keen blogger, film maker and photographer, Alastair has travelled the world seeking to experience all that life has to offer and here he talks to MTD about how sales people and business professionals can embark on their own "microadventure" to enhance their professional and personal lifestyle.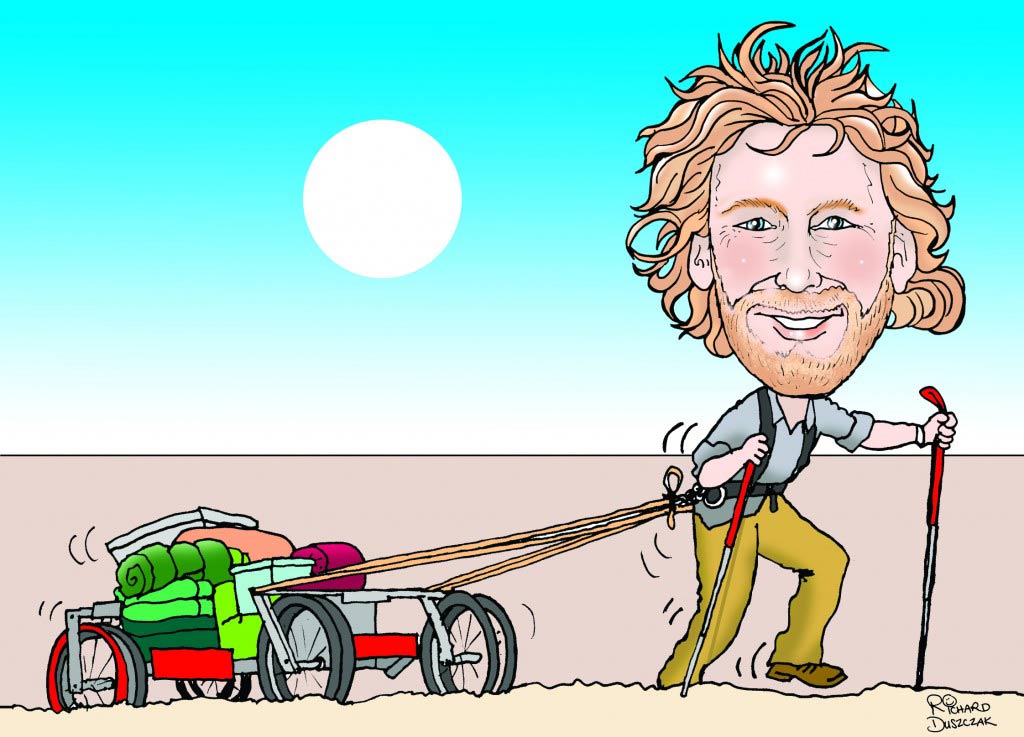 Sean: So Alastair, tell us a little about your motives for setting out on your adventures? What made you think "this is what I want to do with my life now"?
Alastair: Well, I loved reading books of adventures and travelling the world so I decided to try and challenge myself a bit more in life. I began reading these adventure books (Shackleton, Hillary etc) and asked myself "I wonder if I could do something like that?" Once you begin asking that question there is only one thing you can do: get out there and find out!
Lessons For You – The quality of the questions that you ask yourself determine the quality of your life. Alastair challenged himself so the only option was to try it. What can you do to challenge yourself? Are you putting off picking up the phone to a "whale" for fear of failure? You just gotta do it!
Microadventures Explained
Sean: Despite the fact that you have travelled the world on your adventures, you believe that anyone can have their own "microadventure" much nearer to home. Can you explain what a microadventure is for anyone who may not have come across terminology this before?
Alastair: A microadventure is an adventure that is close to home, cheap, simple, short, and yet very effective: it has the spirit (and therefore the benefits) of a big adventure, it's just all condensed into a weekend away or even a midweek escape from the office. Even people living in big cities are not very far away from small pockets of wilderness.
Adventure is all around us at all times, even during hard financial times such as these. These are times when getting out into the wild is more enjoyable, invigorating and important than ever.
Sean: So how exactly would somebody set about having their own microadventure?
Alastair: Well, it's quite simple really. Do something that you have never done before and use what you have around you to achieve this.
You can literally start a microadventure whenever you want. Finish work one fine evening and, instead of heading home for a takeaway and a night infront of the TV, jump on a train to the countryside.
Climb a hill. Sleep on the summit under the stars. Wake up at dawn to a glorious silent sunrise. Run down the hill, have a swim in a fresh river, and jump on the train back to work. You can be back at your desk by 9am having done something genuinely different and difficult and life enhancing overnight!
Lessons For You – The more experiences you can have in life the better. Once you've done something that you've never done before it gives you more confidence which then rubs off in different areas of your life including your sales! Trying different things gives you a different perspective and you never know when a new idea might crop up in your mind!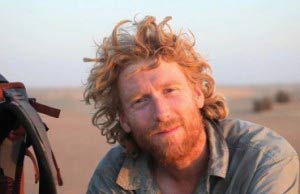 Lessons For Sales People
Sean: How do you think embarking on a microadventure could help develop sales professionals' skills and mind-set?
Alastair: We all get bogged down with the '9 to 5', it rules our life and it defines who we are.
But what about the '5 to 9'? I appreciate most people work different hours to that, but please bear with me!
You need to flip normal life on its head. Look at the familiar with different and fresh eyes. The 5 to 9 mind-set gives you 16 hours of freedom a day. You could literally head off into the countryside one night, seek out adventure, go exploring, experience things you have never experienced before and be back at home or work the next day.
A microadventure gets you out of your comfort zone. It forces you to do something difficult and a bit scary. You are no longer 'the boss' – familiar and content as king of your empire – you are out in the countryside and are doing something you have never done before. You'll learn you are capable of more than you realise, and you'll gain confidence by having overcome something new and different and difficult.
Sean: Do you think learning to be more adventurous could really benefit sales professionals and business owners? What skills, techniques or personal qualities do you believe can be developed through changing the way people approach life?
Alastair: When you think about it, I am just a normal person – I am not an athlete and I am not a daredevil but I have accomplished way more than I ever thought I would through a combination of setting my sights very high, fearing regrets rather than failure and realising that BEGINNING a project is the most difficult, scary part of any task.
Once you are in motion you realise that you are more capable than you imagined and things genuinely begin to fall into place.
Changing the way you approach life can open you up to so much. Microadventures teach you to become more flexible, more willing to compromise, more adaptable. There is no need to glory hunt as long as you get to where you want to be, and you will certainly develop a good sense of humour if you don't have one already! You'll learn to relax more and realise that most things are not as serious as we like to pretend they are.
A microadventure could be just what some business professionals need, so relax, be open to new experiences and most of all just enjoy life!
If you would like to find out more about Alastair and his adventures, then please visit his website www.alastairhumphreys.com.