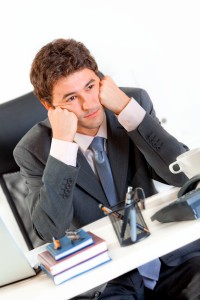 We've all been there before – those deals that have gone all stale and quiet.
It can't be a coincidence that every time you call the once keen prospect – they're away from their desk, on another line or in meetings!
You've called and emailed to the point where any more would deem you a pest!
So, how do you re-engage with these prospects?
Below, the infographic 'The 23 Word Email To Shake Up Stale Deals' highlights exactly that! This 23 word email is ideal for re-engaging and igniting those stale deals!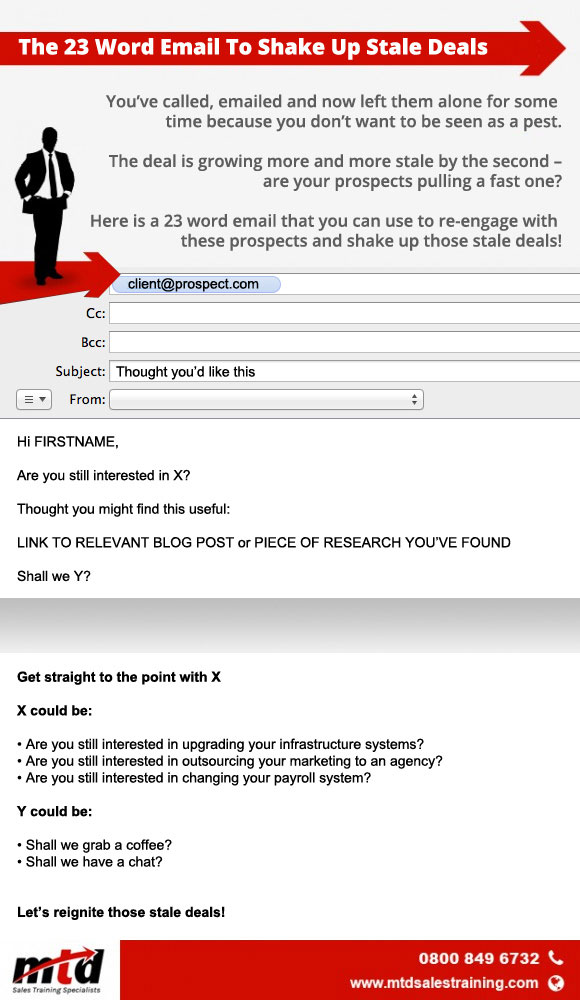 CLICK HERE TO DOWNLOAD THE FULL SIZE INFOGRAPHIC
Happy Selling!
Sean

Sean McPheat
Managing Director
MTD Sales Training | Image courtesy of Dollarphotoclub