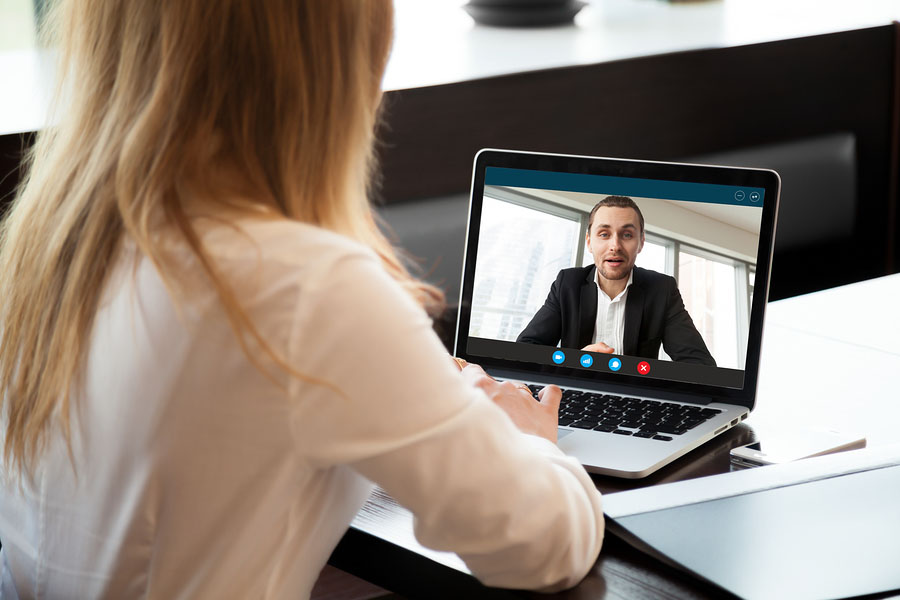 We've always wanted to conduct more online sales meetings with our prospects but have probably been too scared to actually push through with it all.
"You can't beat face to face" said many a Sales Manager. And they're probably right.
But with the coronavirus pandemic we were all backed up against the wall with only one way out. Yes, you've guessed it, virtual online sales meetings.
So what tools and technologies are available for the modern day sales person to help them conduct these virtual meetings?
Virtual Meeting Solutions
Currently the Unified Communications (UC) market is worth several billion a year globally and there are many UC collaboration tools on the market.
Some of the main players include Cisco WebEx, Fuze, Microsoft Teams, GotoMeeting, Zoom, Skype and Google Hangouts to name but a few. (No money was exchanged hands in creating that list so apologies if your favourite is not up there!)
It's not just sales people who use these tools for their meetings and for Virtual Sales Training solutions. The above technologies are used to deal with day to day business activities such as:
Meetings
Recruitment
Remote Team Management
Training
CO2 & Organisation Carbon Reduction
Webinars and Product Launches
What's great about these virtual solutions is that owing to the inter-connectivity that each of us has globally. Very few people on the planet are now unreachable. We have wireless devices such as the Tablets (iPad and Surface), Smart Phones (iPhones, HTC, Samsung), faster, smaller and lighter weight Laptops. There may even be a few PDAs kicking around too. However, each of these devices merely offers the sales person with the tools to connect with a number of people simultaneously, and each is capable of running many of the above collaboration solutions whilst on the move thanks to dedicated internet connections like 3 & 4G.
The challenge comes in knowing what to say in order to engage your audience using these technologies.
Create A Compelling Sales Message
Having the right solution and technology is one thing, but knowing how to use it correctly to engage a prospect … now that's something else.
Having decided on the right solution, the next challenge a sales professional will face is knowing how to go about conveying a compelling message that grabs the prospects attention and or can help the sales professional potentially close the deal, and that comes down to the solution that you are using, its features and functions.
Sadly, it's not as simple as just launching an event via your iPad or Laptop and inviting a few prospects. It requires a great deal of consideration, thought, planning and a shed load of marketing.
You have to know how and in what way that message will take shape and what tools and features will I need to use, to convey that message effectively.
Do I want my audience to interact with me?
If so how?
How can I provoke the right emotion in the prospect to make them buy?
How can I trigger pain?
How can I solve their problem and communicate it effectively using this technology?
Thus, tilting the prospect towards buying. How do I get them to hang on to my every word?
Webinars are seen as being the new marketing, by many. If done correctly, the results can be incredibly effective especially if the way in which the webinar is positioned is compelling and touches on the nerves of your prospects and gives the prospect a good reason to attend.
All of the technologies mentioned above are capable of delivering what I speak of. Prospects can join a meeting from anywhere, and all they need is device with a dedicated internet connection and a reason to join your compelling event.
What's The ROI For Virtual Meetings?
So is there any research to suggest any time savings or the effectiveness of virtual meetings and webinars?
There's no doubt that all of the technologies mentioned offer organisations a huge opportunity to enhance and make radical changes in day to day productivity. Most of the above solutions, for example, will run from the web, an iPhone, an Android device or a tablet.
Meetings can be accessed whilst on the move.
You can use these technologies to reduce the carbon footprint in your organisation significantly which is ideal for a company with a green agenda that wishes to enhance its brand.
That said there are additional cost savings in the form of reducing out-of-pocket costs for communications services such as telecom and cellular bills and hosted audio and video conferencing, and for related expenses such as travel and office facilities.
Potential annual savings range from £1.6M to over £4.9 million per 1000 employees.
Consolidating communications infrastructure to lower operating costs by replacing multiple diverse and dispersed legacy products with the integrated functions of the new UC solutions means there is a potential annual savings are in the range of £300,000 per 1000 employees.
Leveraging human capital by supporting individual productivity; workgroups and collaboration and managing unforeseen risks with enterprise governance and secure communications means there is a potential annual savings combined range upwards from £1.2 million per 1000 employees.
The fact that we are so interconnected with each other and through the development of presence capability, we are now better positioned to conduct meetings online, as well as Online Sales Training, with voice, video and file sharing; which negates the need for travel and thus gives us the ability to respond to situations using this technology in the blink of an eye.
However, we must tread carefully. With all of this technology, nowadays, it is very easy to feel that there isn't much of a need to travel beyond the realms of our homes and/or offices in order to meet clients, unless it absolutely necessary.
Whilst this may be the truth for many employees and organisations alike, we must never lose sight of the fact that face to face customer interaction on all levels; in person or remote, is always going to be an essential part of the sales process.
Ultimately this technology enables us to make the best use of our time and our prospect / clients time, we are still productive, effective, save time and save money. So using these solutions more is a win-win for all involved.
---
If you're looking to improve your sales performance in this area then our Sales Training Webinars can help you. We can help you to deliver effective online sales meetings with your prospects and clients.
Sean

Sean McPheat
Managing Director
MTD Sales Training | Image courtesy of Dollarphotoclub