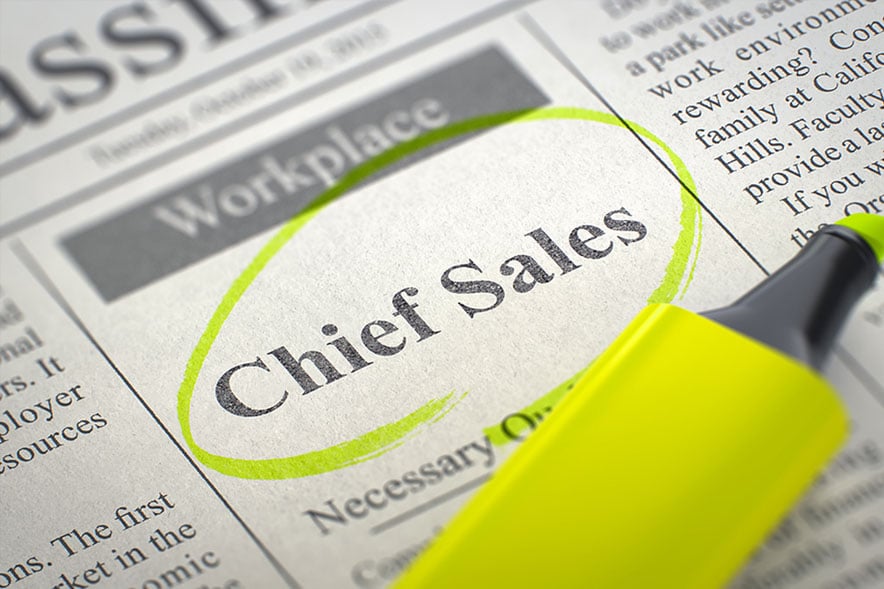 The Sales Director role is considered to be the lifeblood of many companies because of the strategic and operational role they play in the success of the business.
Recruiting for the role can be a painstaking experience, especially when there are so many good candidates out there.
How can you attract the right one for your business?
How can you differentiate the really great from the averagely normal, so you stand a better chance of choosing the right person?
The quality of your questions will make the biggest difference in this challenging process.
Interview questions for Sales Directors
Below I've listed over 50 questions that will help you sort the wheat from the chaff if you're interviewing a Sales Director.
And if you're a Sales Manager or a Sales Leader applying for a Sales Director role, please take notice of these so you can prepare effectively for your upcoming interview. Sales Director Skills are different than that of a sales manager. There are some similarities and some big differences.
Industry And Market Questions
Help me understand your approach to our particular vertical markets and examples of net new name business won.
How will you address your relative lack of experience in the xxx industry?
Could you describe your achievements to date in the xxx industry?
How would those achievements assist you in performing well for our company?
Tell me your viewpoint on how buyers in this industry have changed over the last 5-10 years
What do these changes mean to your role as (Director of Sales)?
What future changes do you see in this industry that will affect the way you develop your team?
How would you best protect our margins at key customers in an increasingly competitive environment?
Explain your understanding of the market as you see it at the moment and the direction it may take in the future
Sales Leadership Questions
This role involves handling remote teams. How would you seek to engage a remote team with members in different cities/countries?
How would you manage a team with conflicting demands from internal stakeholders?
How would you expect a sales team to motivate themselves?
How would you go about recruiting great sales talent?
How do you evaluate a person's sales skills, other than the results they achieve?
What kind of motivational processes do you use to engage a sales team?
Other than your team earning money and hitting targets, how do you judge success in your team?
Talk me through how you would develop a poor-performing member of your team
How would you deal with a sales team that has lost its passion and motivation, even though they have great potential? What sales team motivation ideas do you have?
Apart from sending your people on Sales Courses, how else do you develop your Sales Managers and Sales People?
Describe how you would deal with conflict between your team members
Personal Qualities Questions
How would you define your leadership style and why that one in particular?
Give me examples of how your leadership style has been demonstrated in the past
What results have you got from your leadership style?
Tell me examples of when your leadership style had to change, and the results you achieved by making those changes
How did you go about researching our company before today?
Which direction do you see your career going in the future?
How are you developing yourself as a person? What's your favourite book?
Who's your favourite role-model and why?
Tell me about what you do in your spare time? What does that tell me about you as a person?
Tell me something about you that you think makes you stand out against other candidates for this role?
Performance Questions
Give me an example of what steps have you taken in the past to demonstrate attention to value and a focus on ROI?
Can you give me examples of new business you have won, and what your specific role in winning it was?
What do you expect your overall earnings to be and why?
If we chose you, talk me through 30-60-90 day plan on how you would add value to our company?
What will you do in the first month in this job?
Give me examples of how you have leveraged your previous role to achieve better results
How would you describe the best sales project you have been involved with, and what was your contribution to its success?
Tell me about one of your biggest failures in a sales environment and what you learned from it
What is the best thing you have achieved in your career so far?
Specific Job-Role Questions
Why us? (Finding out more about their motivation for change)
What are the biggest projects you have managed?
Tell me your best success story
Give me an example of one of the most challenging experiences you encountered as a sales director
What made it so challenging for you?
What would you have changed if you had to handle it again?
You must demonstrate great leadership in this role. Describe leaders you admire and why.
What was your sales quota and how did you generate leads in your last company?
What will the sales director/director of sales of the future look like?
What would you consider the most important skill you need as a sales director?
What do you see as the specific skills needed to be a success in this role?
And what is the one skill you see as the most important for this role?
I hope those were useful interview questions for you sales managers and sales leaders out there? Don't forget me when you get your new sales director role! What a sales manager does is different to what a sales director does. It's a different level of thinking.
If you're currently a sales leader want to add a formal sales accreditation to your CV then take a look at our Sales Management Training.
Happy Selling!
Sean

Sean McPheat
Managing Director