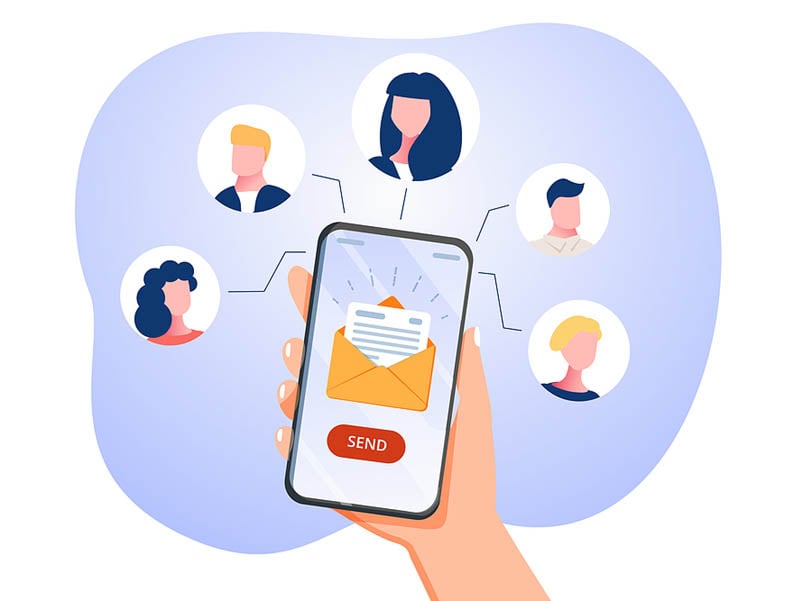 So you're looking for a catchy email subject line for your sales emails. If you work in sales, then you will know how important it is to get people to open your sales emails.
It's hard though, isn't it?
Sometimes you may feel as though you're banging your head against the wall and not getting anywhere. We all receive tons of emails. So it's no surprise that your prospect's inbox is going to be cluttered, constantly. With the competition getting tougher and smarter by the year, you need to make sure that your email stands out from the hundreds of other emails your prospective clients are receiving.
The best way to do this is by using a catchy email subject line.
It doesn't matter how perfect your email is or how effective it is at converting leads because if your prospective clients are not even opening the sales email itself then you won't be getting anywhere. Subject lines are the deciding factor as to whether your emails are ever going to see the light of day.
Want to find out more? Or want to overcome the fear of cold calling? Keep on reading.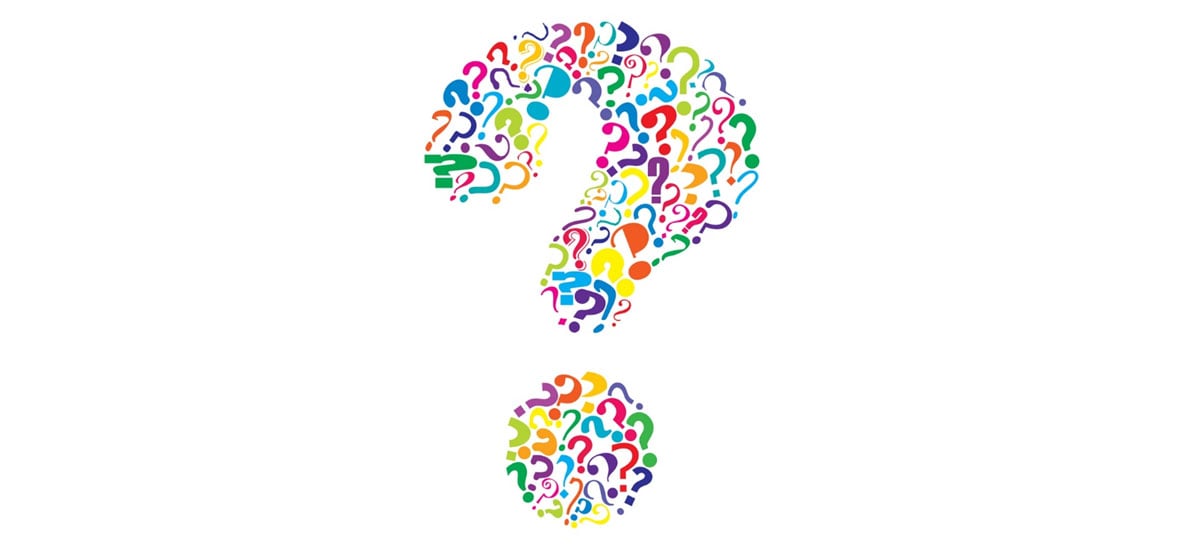 Why Are Sales Email Subject Lines So Important?
Simply put, your subject line will determine your email-open rate. Studies have shown that 47% of people will decide whether or not to open your email by judging the subject line alone. When you combine this with the fact that the average person only opens 21% of their emails, you will soon see how this could be a problem for your campaign.
How is the Open Rate for Emails Calculated?
A service provider will calculate your open rate by taking the amount of people who open your email, and they will then divide it by the number of emails that have been delivered. You must remember that emails that are not delivered, cannot be opened. That's why this factor is not taken into consideration when determining your open rate.
A Quick Example
If you send 100 emails but 20 bounces, then the base number would be 80. If 40 of them end up being opened, then your rate would be 40/80. This gives you 0.5, which you'd then multiply by 100. After the calculations have been done, you'll then find your open rate, which is 50%.
Even though your open rate is important, you need to compare it to your other email data. This could include your click-through rate, your unsubscribe counter, and deliverability stats. This will give you a way better idea of how well your campaign is doing overall. The average CTR across every industry is 2.5% and the bounce rate is 0.6%. The unsubscribe rate currently stands at 0.1%.
You'll also want to compare your key performance indicators (KPIs) to the industry average benchmarks, to see how you're performing in your target market. Currently, across all industries the average CTR is 2.5%, the average bounce rate is 0.6% and the average unsubscribe rate is 0.1%.
Questions to ask about your email prospects
Who are you trying to sell to?
Who is your customer?
Why do they need your service?
Why should they buy your product?
If possible, you need to try and put yourself in their shoes and you need to find out what they find interesting, or what they would feel compelled to read. Do they know anything about your company already? Are you talking with someone who knows who you are, or is your email going to be the first introduction you have made? What would motivate them to respond to your email? If you can do this, then you will soon find that it is very easy for you to make the most out of your campaign. If you are dealing with B2B, then these B2B sales techniques should help.
Questions to Consider
What are you selling?
What value does your product or service propose?
What are the tangible results of your offering?
What are the intangible results of your offering?
Are there mutual connections you can leverage?
See if you have any mutual acquaintances or influencers who you can find some common ground with. Mentioning them in the subject line can easily spark a level of rapport and it can also inspire the person who you are trying to sell to. Imagine reading the subject line in your own inbox. Would you open it? Reflect on the experiences you have when you have received sales emails in the past. If you wouldn't click on it yourself, then you cannot possibly think that your prospective customers would. Follow this guide and you'll stop making excuses why sales goals are not met.
Questions about your Campaign
What metrics are you tracking for your campaign?
How are you going to track which subject lines work?
What can you do now, to save time later?
Do you have the tools you need to succeed?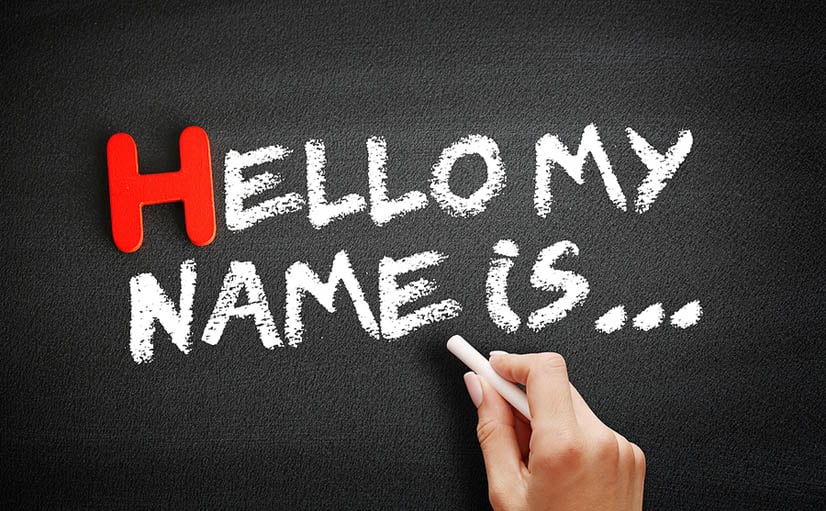 Catchy, Personalised Email Subject Lines
Personalised subject lines are 22.2% more likely to be opened. This is because it is ingrained in the human brain to respond or focus immediately when hearing, or seeing something that relates to them as an individual. Having a personalised email subject line essentially says "yes, this email is for you, and it is about you".
Personalised subject lines are the best way for you to grab the attention of a prospect in a very crowded inbox. Mentioning the name of your prospective customer is an old technique and it is fine to use, but it doesn't make you stand out as much as it would five or ten years ago. Keep reading to find the best email subject lines for sales.
If you want to make your email stand out even more, then you need to carry out way more research. Personalise the email around geography, mention events, ideas, conferences, workshops, or anything going on in the local area. You can also personalise it around their activity, such as a Twitter post or comments made on a blog.
Personalised Sales Email Subject Line Examples
(Name) + (Company Name)
(Name) + (Pain Point)
Check this out, (Name)
(Name) here's a personal note.
(Name), we look forward to seeing you at (Conference!)
(Name), your input on (post) was so insightful
Hey (Name), have you considered (Business Value)?
(Name), Thanks, from (Your Business)
(Name), we've missed you!
We're sad to see you go, (Name)!
Hey (Name), do you remember (Event Name)
We love (Customer City)
(Name), we have a sale going on in (Customer City)
Hey (Name), here's a sneak peek of our (New Product)
(Name), we're sure you're gonna love this.
Questions are the Best Way to Evoke Curiosity
Voltaire famously once said that you should judge a person by their questions, and not their answers. Why? Because questions bring about an urge, to find the answer. There's a scientific reason why as well. When a question is asked, it stimulates the neocortex part of the brain. This is responsible for the higher order of function, including sensory perception, spatial reasoning, conscious thoughts, motor commands and more. When a human is given a question, the brain develops a very deep-seated urge to find out the answer. If you can ask the right questions, then you will soon find that it is easier than ever for you to get the prospect to interact with you.
That being said, there's one important thing that you need to take note of if you want to get into the sales mindset.
You must ask the RIGHT questions.
Questions in the subject line should really be about the goals of your prospective customers, or the issues that they are facing. Pain points are very effective. Prospective customers tend to be curious about the doubts that you might have about their goals, and they will also want to know how you can help them. That's why they're opening your email. Asking the right question is imperative, but at the end of the day, you also need to reach out at the right time. if you do this, it'll help you to come up with the best subject lines for cold emails.
Glance over the website of your prospect, have a look through the articles they are sharing, what news they are commenting on and anything that can help you to understand their goals and their vision. Spotting pain points can be tricky to say the least, so look out for any potential indicators that will give you the insight you need. Sales coaching is a brilliant way for you to up your sales game both on email and in real life.
Question-Based Email Subject Line Examples
Can you help me out, real quick?
(Name) what went wrong?
How are you managing with (Pain Point)?
(Name) still want to pick us?
Ready to get started?
(Name) did you miss out on our new product features?
(Name) want a free gift?
(Name) did you find what you were looking for?
Have you achieved (Specific Goal) yet?
(Name) will we see you at the upcoming (Event)?
Are you making these top mistakes?
(Name) are you sick of salespeople who just don't quit?
A quick question about your (Specific Goal)
(Name) let's make your life 25% easier
(Name), have you tried this (Restaurant) in (Customer City)
Capitalising on a Mutual Connection
We touched on this earlier, but it is so important for you to look for a mutual connection when you are trying to find out more about a potential prospect. Why do mutual connections work? If there is mutual connection, then you are no longer a stranger to your customer. Therefore, it is so important for you to capitalise on this if there is one present. Your prospect can then be put at ease, and they will find it easier to trust you. You won't have to spend as long breaking the ice either. This is a great way to bring up an old email subject too.
You must remember; the mutual connection can be just about anything. It can be a mutual friend; it can be part of the same LinkedIn community, or it can be a hobby that you might share. If you sell outdoor gear and love to hike, then use this to relate to the customers who may also be doing the same activity. You don't need to be too personal; you just need to get those connections strengthened. Using LinkedIn is one of the best places for you to look if you want to find out what you have in common with your mutual connections. This will help you to bridge the gap between sales logic v emotion and it'll also help you to come up with the best subject lines for sales emails.
Mutual Connection Subject Line Examples
Hey (Name), (Mutual Connection) said we should get in touch!
(Name), it's nice to connect regarding (Mutual Interest)
(Name) I love the (Facebook Group) as well!
Hello (Name). I hear you're a (Favourite Sport) fan!
Hello, (Hobby) lover!
Hey (Name). We hear you have brilliant taste in books.
We have some great products for (Mutual Interest)
Hey. Let's talk about (Mutual Interest)
Want to get better at (Mutual Interest)? We've got you covered.
A little birdie told us you like (Mutual Interest!)
We know you love (Mutual Interest) so…
Here's a little gift regarding your love for (Mutual Interest)
(Name) That wasn't the result we wanted for the (Favourite Sports Team) was it?
Wow, that one hurt. (Hashtag Favourite Sports Team)
We know you love hiking in (Customer City) so here's the thing…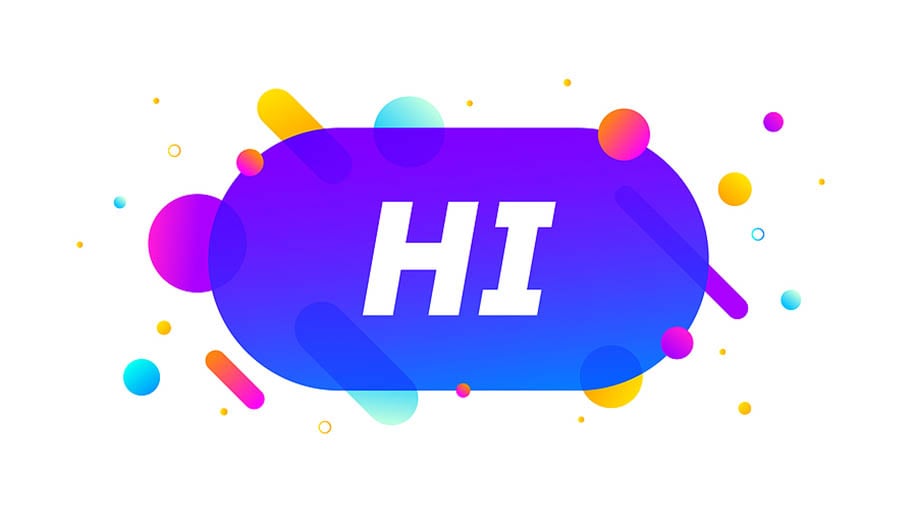 Using Short, Catchy Email Subject Lines
Short subject lines are great. The best thing about them is that they convey whatever the email is about, and they also help people to deal with a cluttered inbox. 55% of professionals happen to read their emails on their phone, and the average mobile screen can only fit between 4 and 7 words, maximum. If you have a short subject line, then you can easily help to deal with the limited space that mobile phones have. The definition of short can be somewhat subjective for every sales representative. For this reason, you must make sure that whatever you choose, works for you, so that you can then get a good idea of what the email is about. Short subject lines make up the best cold email subject lines.
Short Subject Line Examples
Hi!
Ready?
25 seconds, we promise.
We forgot to mention!
It's time to part ways.
It's not you, it's us.
Can't decide?
Save money. Now.
It's not over yet!
Only X left
You won't regret this.
Meet (Product Name)
This is not a sales email.
We've missed you!
What could go wrong?
Email Subject Lines that Evoke a Sense of Urgency
Subject lines that create a sense of urgency, or even exclusivity can give you a way higher open rate. This can be up to 22%. So why is it vital that you create a sense of urgency? FOMO. It's as simple as that.
FOMO stands for the Fear of Missing Out. The fear of missing out on something that may not be available can make people act impulsively and it can also encourage them to make rash decisions. If you try and use certain keywords or even phrases, then this can make whatever you have to offer seem special, rare, or even scarce. Instilling urgency is an age-old technique, and it has been used by marketing departments for a number of years now. Having subject lines that range from "DO NOT MISS OUT" to "Summer Sale on…NOW" are all very good ploys that can be used to attract customers. Apart from the more standard ones, it is important to know that subject lines can revolve around and can be aimed at, prospects in general. If you use the right triggers, then this can also induce a sense of urgency. So how do you go about creating this sense of urgency? Find out if there are any situations that can make the prospect want your product. This can be just about anything, such as:
An upcoming event
A new regulation or law
A time-sensitive solution
The end of the year
Using events like this will help you to create a deadline for your prospect. Drafting subject lines that revolve around events like this will create a huge sense of urgency and it will also help them to feel frantic about your event. It makes them look to you for a solution, and it encourages them to open your email. If you can use events, then you can easily help to create a deadline for your potential prospect. You can draft your subject lines around events such as this which is great. Look below to see some more catchy email subject lines for sales.
Subject Lines that Evoke Urgency Examples
Get ready for this (Event)!
Only two weeks left to get ready for the (New Law)
2 weeks left, are you on track for (Target)
Only (Number) seats left for (Conference)
Tickets available at (%Discount). Today only!
Last chance to resolve (Pain Point)
(Name) Don't get behind!
(Name) your discount won't be here much longer.
We'd hate it if you missed out on (Offer)
(Name) The clock is ticking!
(Name) You've still got time…
Move quick or lose this amazing deal!
(TIME) left on this discount.
Time-sensitive discount codes, here!
(Name) A discount, just for you. Today only.
If you can, write down all the ways that your customers can benefit from using your product. If you can do this, then this will give you a clear picture and it also helps you to create a fantastic value proposition too. On top of this, you can create a subject line that suits everyone. Coming up with subject lines indicate what value or even what benefit you can offer. This helps you to bait your prospect and it also helps you to catch their attention. See some examples below.
Subject Lines for Curiosity Examples
Key challenges when adopting (Solution)
(Name) want to learn more about (Solution)?
These resources will help with (Pain Point)
Ideas that will help you to pursue your (Goal)
Benefits of using (Product)
Achieve your goal with (Product)
Finally, a better way to solve (Pain Point)
Trust us, you'll achieve your (Goal) better with (Solution)
Free resources to solve your (Pain Point)
We badly want you to solve (Pain Point)
We're CERTAIN you'll love this (New Product Feature)
Quit guessing! The future is here (Product)
Here's how (Company) solved (Pain Point)
Solve (Problem) with (Solution) today
(Company) recommends this, for you (Name)!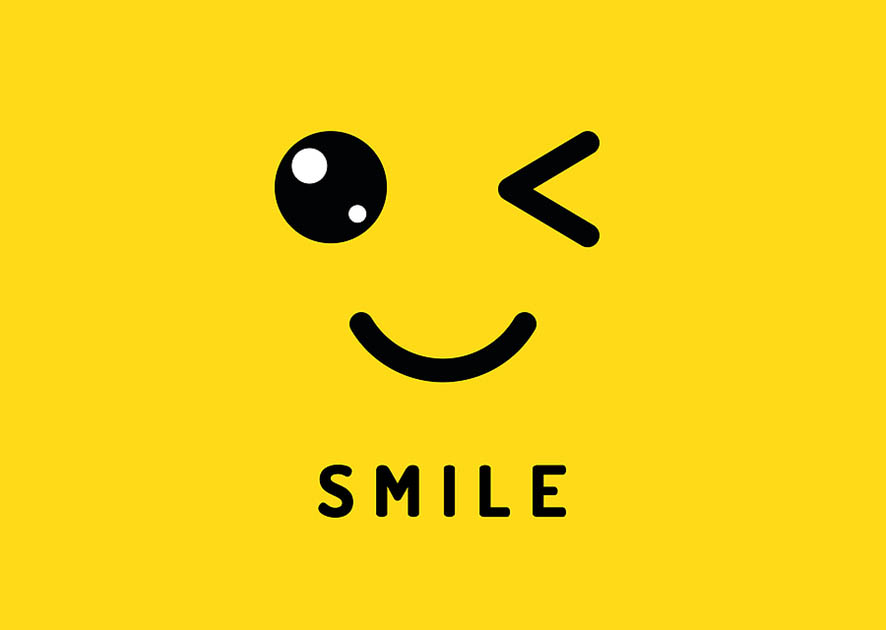 Using Humour to your Advantage
Laughter is ideal if you want to relieve both stress and boredom. It also helps you to boost engagement as well as your overall well-being. It also spurs you onto more creative horizons and collaborations. You must remember that your prospects are in fact people. They will absolutely appreciate a good joke or two, as it takes them away from a busy day or whatever gloom they are working through. Using a funny subject line will also put your prospect at ease. What have you got to lose?
So what's important here is that you focus on getting the RIGHT sense of humour. Getting a joke right can be tricky and not everybody has the same sense of humour as you. The jokes that you tell your friends or family cannot be used to speak with your clients if you do not put any work into refining them. Learn about your prospects and see what they like. You also need to find out if they are British, American, etc. You don't want to be sarcastic or tell self-deprecating jokes if you do not think that your prospect is going to resonate with this. You also have to remember that humour is subjective. Make sure that you choose your jokes wisely and that you plan out everything where possible. It is not easy to handle rejection in sales, but with a bit of humour, you can ease the blow.
Subject Lines with Humour Examples
How you doin'?
Your Netflix password is?
Hello, from the other side.
Your wife will love this. Here's why.
Bizarre steps that will make you ace at your job
Please, swipe right on us
Screw it, free stuff for everyone!
Don't tell my boss, but
The timer is ticking on your cart
Do not commit any of these LinkedIn atrocities
Warning- you can't open this email without buying something
Super secret! Your eyes only
Why did the chicken cross the road?
Re:re:re:re:re:Please chat with us
Subject line
Social Proof and How to Use It
When you say it, it's actually marketing. When they say it though, it is social proof. The sooner you can understand this concept- the better. 63% need to hear a company claim around 5 times before they get to the point where they believe them. You cannot keep talking about yourself, or your company lots of times. This is where social proof comes in. Social proof is a psychological phenomenon, and it is a fantastic way for you to rocket your email rate. Using credibility for your brand helps your prospect to be open to whatever it is you are selling. Putting social proof in your subject line is easy to do, but it is something that is often overlooked. Some of the most common types of social proof that you can add include:
Testimonials
Awards
Influencer mentions
Partnerships with brands
And more
Subject Lines with Social Proof Examples
Did you hear what (Company) said about us?
We're celebrating selling X (Products) in (Country!)
Excellent service, impeccable product (Influencer)
The people have spoken. We're the favourite.
(Influencer) says hi!
We got featured in (Magazine)!
Yay! We just beat our own record
Look at our reviews. See anyone you know?
Another (Client) has achieved their goal with (Product)
We've just reached a (STAR) rating on (WEBSITE)
(PERCENTAGE) of people are happy with their purchase
(Customer) says you'll love this product
(Customer) is recommending (Service), for you!
We've reached (NUMBER) of subscribers!
We've had (NUMBER) of years in business. Here's our thanks to you!
The easiest and best way for you to deal with cold subject lines would be for you to write different ones to test out. This will work wonders for your sales funnel too. Make sure that your lines are honest and make sure that they are fully designed to get you the result you need. It is very wise to engage with your prospects and it is also wise for you to provide clear information about what you have to offer. If you can do this, then you will soon find that you are able to engage with people more and that you are also able to rocket your email campaign so keep that in mind if you can. If you need more help with your cold techniques, this cold calling guide is for you.
Follow-Up Email Subject Lines
Follow-up emails are super important. You wouldn't believe the results you can achieve by simply reaching out to customers who have either chosen not to come back or even the sales that you might have just missed out on. If you can follow up, then you will be able to capitalise on your leads more and you may even find that you can rocket your engagement overall. Want to get some great follow-up email subject lines? Take a look below.
Subject Lines with Follow-Up Examples
Next steps
We forgot to mention…
It's been great chatting (Name)
Let's have another look…
Are you tired of salespeople who never give up?
Let us try and change your mind.
Listen, we have an idea…
Don't tell my boss, but…
Quick question, give me two minutes of your time
Okay this is the last time I'll email
Are you not interested in rocketing revenue this year?
Is this the right email for (NAME)?
You twisted our arm, here's a bigger discount
Give us another shot?
Let's take things up a notch
So if you want to make sure that you are following up with people properly, then these follow up email subject line ideas will be a very valuable resource for you. Studies have shown that people open 18% of their first emails, and they open the fourth email 13% of the time. The sixth email on the other hand, received a huge 27% response rate. Those who follow up on sales tend to receive the most feedback, so it is important that you keep this in mind when you are setting up your campaign.
Studies have also shown that drip-feeding emails and putting between 4-7 messages as part of the campaign could generate up to three times more responses. This is especially the case when you compare it to email campaigns that only generate between two and three messages per section, or goal. Telesales training will always show you how to follow up on an email that has been opened in the first instance.
So how long should you wait before you send a follow-up email? The truth is, you should not wait long, at all. Studies have shown that most people, if they intend to reply to an email, do so within the day. If you wait longer than a week to send a follow-up, then this will hurt your campaign and it will drastically lower your open rate. If you want to do something about this then it is a very good idea for you to set up an automatic responder as part of your email campaign. If you do this, then when someone doesn't reply or open your email, you know that you can send a second one quickly without forgetting about the lead or waiting and missing your window of opportunity. Check out this guide on post-sales follow-up to find out more.
Things like this can really help you to make the most out of your campaign and it can also drastically increase your email open rate. Why not try and implement some of the above subject lines for yourself today, to see how easy it could be for you to make a positive change in no time at all? It has never been easier for you to turn things around, and your sales will rocket as a result. Want some more help? We have sales training courses and online sales training to help you rocket your email game.
Happy email sending!
Sean

Sean McPheat
Managing Director