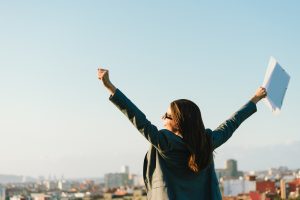 One thing that you can be certain of is that you cannot be successful on your own these days.
You need a coach or a mentor to assist you to achieve those aspirations and opportunities that may come your way, but be missed if you try to do it all yourself.
That's why I keep my eyes and ears open for people who can help me achieve more, be more and accomplish more.
I'm always learning and growing, thanks to the greats out their who share their knowledge and their wisdom.
One such is Tony Robbins.
I attending one of his seminars over 20 years ago and have been hooked ever since.
I have collected possibly hundreds of his quotes and find a lot of inspiration from him.
Here are just a few that keep me going:
There is no greatness without a passion for being great

Your income right now is not a result of your industry, or the economy. It's a result of the standards you set yourself

Your past doers not equal your future

To be successful you need to copy the mindset, the attitudes, the motivations and the actions of those who have been successful

Be aware of your problems, but spend your time, energies and power on the solutions

Passion is the genesis of genius
Quotations give us the inspiration to go further, the ability to courageously carry on when everything is falling around us.
They create the drive and impetus for us to continue when we don't want to or feel like doing it.
Take what your favourite inspirational quotes drive you to do, and see the results that come your way.
Happy Selling!
Sean

Sean McPheat
Managing Director