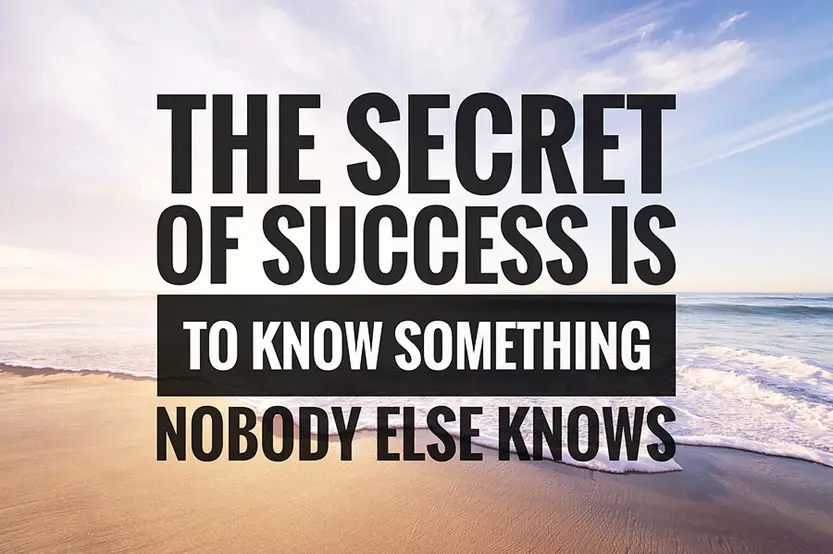 We all love an inspirational sales quote to keep us going. Whether it's to help us get over a sales slump or to help keep us motivated when on top, I always find them to be very useful.
A lot of managers use quotes to motivate their sales teams and we use them during our Sales Training events too. Bottom line is that they get us to think. They get us to think about what we're currently doing and what we should be doing.
Some motivate us better than others. Anything by Sylvester Stallone or Steve Jobs for example and I'm all over them. I love clips from motivational sales movies too. My favourite is Al Pacino's Inspirational Speech. Others just don't seem to resonate as well with me.
I've put 69 inspirational sales quotes together for you via different categories. Look at them, select the best and keep them. Who knows? One might just make the difference between where you are now and where you want to be.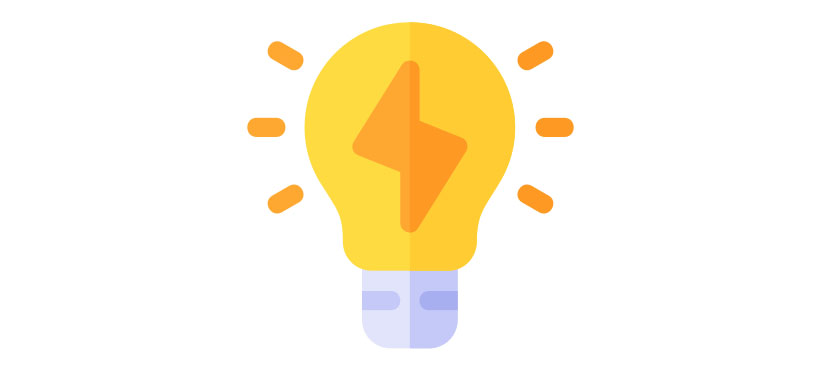 Quotes On Creativity
These quotes are all about out with old and in with the new. As a quality salesperson you need to think creatively about your solutions and not be happy with the status quo.
"Creativity is intelligence having fun."
Albert Einstein
"Creativity is just connecting things. When you ask creative people how they did something, they feel a little guilty because they didn't really do it, they just saw something. It seemed obvious to them after a while."
Steve Jobs
"The most talented, thought-provoking, game-changing people are never normal."
Richard Branson
"Have no fear of perfection, you'll never reach it."
Salvador Dali
"You can't use up creativity. The more you use, the more you have."
Maya Angelou
"If you want something new, you have to stop doing something old."
Peter F. Drucker

Quotes On Success
I don't think I've ever met someone working in sales who does not have their eye on the prize! Most are committed to sales excellence in all that they do so they can attain more, more often.
"Success is not final; failure is not fatal: it is the courage to continue that counts."
Winston Churchill
"Successful people do what unsuccessful people are not willing to do. Don't wish it were easier; wish you were better."
Jim Rohn
"The successful warrior is the average man, with laser-like focus."
Bruce Lee
"The secret of success is to do the common thing uncommonly well."
John D. Rockefeller Jr.
"If you want to achieve greatness stop asking for permission."
Anonymous
"Life is not about finding yourself. Life is about creating yourself."
Lolly Daskal
Quotes On Adversity
As salespeople we face adversity and challenges daily. You must overcome sales objections, deal with difficult customers, you'll have an ever increasing workload and constantly under pressure to make your sales targets.
"There is no education like adversity."
Disraeli
"I hated every minute of training, but I said, 'Don't quit. Suffer now and live the rest of your life as a champion.'"
Muhammad Ali
"Hard times don't create heroes. It is during the hard times when the "hero" within us is revealed."
Bob Riley
"Had I really succeeded at anything else, I might never have found the determination to succeed in the one arena I believed I truly belonged."
J.K. Rowling
"Life keeps throwing me stones. And I keep finding the diamonds."
Ana Claudia Antunes
"It's not about how hard you hit. It's about how hard you can get hit and keep moving forward. How much you can take and keep moving forward."
Sylvester Stallone as Rocky Balboa

Quotes On Attitude
Your sales mindset will make or break your career. I've seen salespeople who have had all the skill you wish you'd had but a bad attitude – they fail. A positive mental attitude is essential for your sales success.
"A positive attitude may not solve all our problems but that is the only option we have if we want to get out of problems."
Subodh Gupta
"Do not allow negative thoughts to enter your mind for they are weeds that strangle confidence."
Bruce Lee
"Hard work keeps the wrinkles out of the mind and spirit."
Helena Rubinstein
"You need an attitude of survive. You're not just serving yourself. You help others to grow up and you grow with them."
Oprah Winfrey
"Attitude and enthusiasm play a big part in my life. I get excited about the things that inspire me. I also believe in laughing and having a good time."
Dwayne Johnson
"In every day, there are 1,440 minutes. That means we have 1,440 daily opportunities to make a positive impact."
Les Brown

Quotes On Money
Salespeople like to make money. I'm not talking about setting up a sales budget here! I'm talking about making commission. The famous coffee's for closers speech is a classic spin on the make money or your are out approach.
"An investment in knowledge pays the best interest."
Benjamin Franklin
"Rich people have small TVs and big libraries, and poor people have small libraries and big TVs."
Zig Ziglar
"Money is only a tool. It will take you wherever you wish, but it will not replace you as the driver. "
Ayn Rand
"Money can't buy friends, but you can get a better class of enemy."
Spike Milligan
"Money can't buy happiness, but it will certainly get you a better class of memories."
Ronald Reagan

Quotes On Change
Change is the only constant. You've got to get used to it. Your company, your products and services and even you need to change to keep ahead of the competition.
"Not everything that is faced can be changed, but nothing can be changed until it is faced." James Baldwin
"People wish to be settled; only as far as they are unsettled is there any hope for them." Ralph Waldo Emerson
"Progress is impossible without change, and those who cannot change their minds cannot change anything."
George Bernard Shaw
"Stop being afraid of what could go wrong, and start being excited about what could go right."
Tony Robbins
"Change is inevitable. Growth is optional."
John C. Maxwell

Quotes On Happiness
We must all do what we love or what's the point. It's pointless being an unhappy salesperson. These quotes will give you some perspective on life and give you some drive to make your life the best.
"Life is what happens when you're busy making other plans."
John Lennon
"Turn your wounds into wisdom."
Oprah Winfrey
"The way I see it, if you want the rainbow, you gotta put up with the rain."
Dolly Parton
"You never really learn much from hearing yourself speak."
George Clooney
"The secret of happiness is freedom; the secret of freedom is courage."
Carrie Jones

Quotes On Personal Growth
What have you been doing to improve your skills and your selling? It could be attending a Telesales Course or a Sales Negotiation Training. Or it could be simply critiquing your sales meetings after each encounter. Think about what you can be doing to get better. Here are some professional sales skills you must master.
"What you do makes a difference, and you have to decide what kind of difference you want to make."
Jane Goodall
"Many of life's failures are people who did not realize how close they were to success when they gave up."
Thomas Edison
"We don't grow old. When we cease to grow, we become old."
Ralph Waldo Emerson
"If you put good people in bad systems, you get bad results. You have to water the flowers you want to grow."
Stephen Covey
"Learn to work harder on yourself than on your job."
Jim Rohn

Quotes On Determination
Don't give up and don't throw in the towel. You'll need a thick skin and high levels of determination to make a successful sales career. If your last sales pitch sucked then pick yourself up, practice some more and ace it next time. If you're a sales manager and you fluffed your lines at that sales director interview then learn from it.
"I am not judged by the number of times I fail, but by the number of times I succeed: and the number of times I succeed is in direct proportion to the number of times I fail and keep trying."
Tom Hopkins
"What counts is not necessarily the size of the dog in the fight – it's the size of the fight in the dog."
General Dwight D. Eisenhower
"Desire is the key to motivation, but it's determination and commitment to an unrelenting pursuit of your goal – a commitment to excellence – that will enable you to attain the success you seek."
Mario Andretti
"I've always made a total effort, even when the odds seemed entirely against me. I never quit trying; I never felt that I didn't have a chance to win."
Arnold Palmer
"When obstacles arise, you change your direction to reach your goal, you do not change your decision to get there."
Zig Ziglar

Quotes About Courage
Whether it's overcoming the fear of cold calling or just having the courage of your convictions to take a risk and get out of your comfort zones, you'll need a high level of courage to be great at what you do.
"You can choose courage, or you can choose comfort, but you cannot choose both."
Brene Brown
"Bravery is being the only one who knows you're afraid."
Franklin P. Jones
"It takes guts and humility to admit mistakes. Admitting we're wrong is courage, not weakness."
Roy T. Bennett
"Courage is being scared to death and saddling up anyway."
John Wayne
"Don't let the noise of others' opinions drown out your own inner voice. And most important, have the courage to follow your heart and intuition."
Steve Jobs

Quotes To Help You Sell
These quotes are to make asking for the sale a little easier and to ensure you appreciate the value of your sales follow up! My favourite is the one from Zig Ziglar – I just love that one.
"Winning isn't everything, but wanting to win is."
Vince Lombardi
"You just can't beat the person who never gives up."
Babe Ruth
"Learn from the mistakes of others. You can't live long enough to make them yourself."
Eleanor Roosevelt
"Either You Run The Day Or The Day Runs You."
Jim Rohn
"Timid Salesmen Have Skinny Kids."
Zig Ziglar

Quotes About Life
If you want to be really good at telesales or want a little more motivation to get past those gatekeepers then these quotes about life will give you some perspective to drive forward.
"Never let the fear of striking out keep you from playing the game."
Babe Ruth
"When you cease to dream you cease to live."
Malcolm Forbes
"The greatest glory in living lies not in never falling, but in rising every time we fall."
Nelson Mandela
"Love the life you live. Live the life you love."
Bob Marley
"The journey of a thousand miles begins with one step."
Lao Tzu

Uplifting Sales Quotes
We all need a pick me up from time to time. If you've lost a valuable customer or if you're going through a tough period with your figures, an uplifting inspirational quote can give you that impetus to get back on that horse and ride again.
"Believe in yourself. Stay in your own lane. There's only one you."
Queen Latifah
"Living is the art of getting used to what we didn't expect."
Eleanor C. Wood
"Your dreams don't have to be lofty; they just have to be lived."
Kelly Bouchard
"At the end of the day, whether or not those people are comfortable with how you're living your life doesn't matter. What matters is whether you're comfortable with it."
Dr. Phil
"Wake up determined, go to bed satisfied."
Dwayne "The Rock" Johnson
I hope those inspirational sales quotes will help you. Pick a couple out and make them your mantra. If you're interested in some of our courses our Selling Skills Training for sales reps and Sales Manager Training for leaders can help.
Happy Selling!
Sean

Sean McPheat
Managing Director