Are you juggling Sales 2.0 reps with a Sales 1.0 system?
Written by Sean McPheat |

Recently, Sean was asked to contribute to a webinar on the topic of outdated CRM systems in the modern selling world of today, for leading online business publication MyCustomer.com.
MyCustomer.com is produced specifically for customer relationship managers and other customer management professionals across the UK, and Sean was invited to attend the webinar to discuss his views on how the sales profession is changing as an industry, how prospects and customers alike have changed and how the tools available to sales professionals and CRM's nationwide need to change in order to keep up with the evolution of the sales process.
Sean was joined on the webinar by Editor of MyCustomer.com, Neil Davey and Kris Mackenzie, who is Head of CRM Sales at the enterprise application software provider SAP.
Please enjoy the webinar and feel free to share your thoughts on this subject below.
Regards,
Louise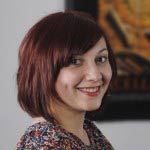 Louise Denny
Marketing Manager
MTD Sales Training | Sales Blog