Highly Engaging Retail Sales Training Courses
We offer a number of different
Retail Sales Training
options that include:
Courses and programmes for your retail shop floor staff so they can improve their sales and service skills.
Training for your store managers so they can turn their outlet into a high performing profit centre.
Train the trainer programmes for your store managers so they can train and coach their teams at scale.
Our Retail Sales Training will provide your people with the very latest thinking in retail selling. We have delivered training for the likes of Waitrose, Porcelanosa, Blue Banana, Tie Rack, Charles Tyrwhitt and Starbucks and many other retail outlets both large and small.
Frequently Asked Questions
---
Delivery Options
In-House Workshop
LIVE Webinar
Blended Solution
---
A Selection Of Our
Retail Clients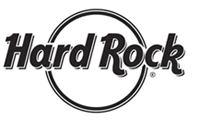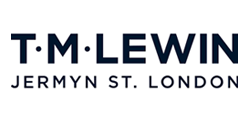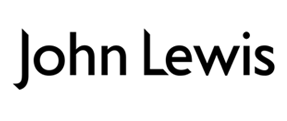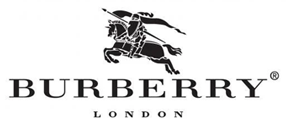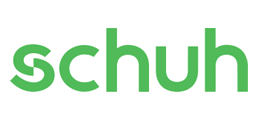 ---
Indicative Content
Example Content For A Retail Sales Training Course
The Approach & Greeting
The world according to a potential customer – what's going through their head as they enter your store?
What's going through your head as you see them enter the store?
Acknowledging customers you cannot assist immediately
Approaching Retail Customers:
The "I know exactly what I want" customer
The "I wonder if you can help me?" customer
The browsing customer
Overcoming "I'm just looking" before it even occurs!
Using THREE types of Greetings
The Qualification
Your Recommendations
Matching their needs and wants with your product set
Establishing trust
Building the value in your products and services
Emotion v Logic – understanding the two to help you close the sale
Covering FEATURES and BENEFITS
How to involve the customer during your interaction
Handling Objections
Specific phrases to use to respond to:

"I'll think about"
"It costs too much"
"Can you do me a deal"
"I'll have to ask my wife/husband"
"I'm just looking" (if it comes up!)
"XYZ product can do this for me"
"It's cheaper on the internet"
Isolating the customer's true objection
Anticipating objections so they do not surface in the first place
Closing The Sale
Recognising buying signals
When and how to ask for the business
Generating Additional Sales & Margin From The Transaction
How to identify additional opportunities
Add-on sales
Up-selling techniques
Cross-selling your products
Workshop Summary
Key learning points
What are you going to do more of, less of, start doing and stop doing?
Creating your own unique actions to implement following this session
Want to know more?
Please speak to one of our team or use
our online form to make an enquiry
FAQs On Our Retail Sales Training Solutions
What is retail sales training like?
How can I improve my retail sales skills?
Why is retail training important?
Can you train our store managers to deliver training to our retail staff?
---
Learn More About Our Retail Sales Training Courses
With Some Of Our Popular And Relevant Blogs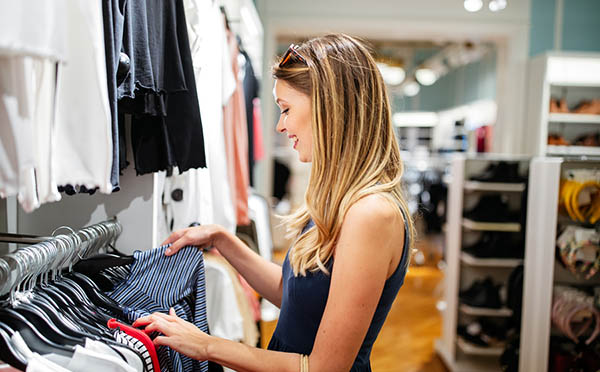 It is incredible that three mere words from a total stranger will often create fear, frustration, and feebleness in...
---
If you want to learn what selling skills you need to improve then please take our 64 question training needs analysis – SalesDNA Skills Audit.
You will be asked questions about your sales technique, your products and services knowledge, the sales process, your sales strategy, how you prospect and everything else that makes up an effective sales professional.
You'll receive a personalised 19-page report with some recommendations on what you need to improve.
Over 10,000 sales professionals from all over world have benefited from the output of the report and are now having better sales conversations and are closing more business because of it.
The analysis is free. Please click below to begin the test.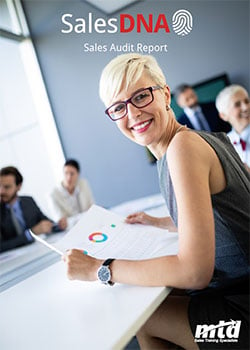 Want to know more?
Please speak to one of our team or use
our online form to make an enquiry
In-House Examples
COURSE EXAMPLES
Topic & Content Ideas
For Your Course
All of our in-house training courses are created around your exact requirements. Below are some courses with example content to give you some ideas of topics. We can mix and match topics and courses to deliver exactly what you need.
Sales Interaction Topics
Niche Topics
Telephone Topics