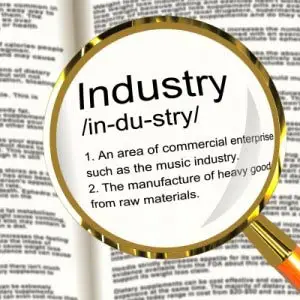 One thing that salespeople have to do in abundance is to research the competition.
But there is another mindset that you can work on that will offer a different perspective on things.
Most salespeople will carry out research on their competition. They try to keep up to date with what offers the competition are making to current and future prospects. They determine how they can build their brand to counteract any ideas the competition are coming up with. And they talk to clients who may be using the competition's products and services to ascertain what they need to do to keep ahead and on top.
But knowing who the competition is and what you're competing for is not enough these days. You must know enough about them to be prepared ahead of time for the kind of arguments they will put up to prospects. You must identify the direction they are going, rather than where they are now.
Watch their Facebook pages and their Twitter comments. Follow their LinkedIn company pages to see who is joining them and what their latest news is. Follow them on Google Alerts so you know exactly what they are doing before they can take it out to the market place.
But the mindset you need to occupy as you do your research is to research yourself as if you were the opposition. This means figuring out what your competition will say about YOU. You also have to confront your own weaknesses and face up to them, so if prospects bring them up, you are aware and can deal with them.
What weaknesses will your competition expose? How can you combat them? If they ferret out your weaknesses, know what they're doing. Look at your own website and identify any shortfalls. See what image your LinkedIn company page displays. Go through your own profile to see what the opposition could bring up.
By highlighting areas that your competition may bring up, you can start analysing what needs to change, and the research can concentrate on what you need to do to improve your position in the market place.
Happy Selling!
Sean

Sean McPheat
Managing Director
MTD Sales Training | Image courtesy of Stuart Miles at FreeDigitalPhotos.net