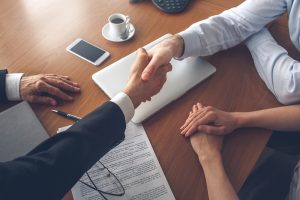 We often discuss on our courses the value that you offer to your clients. Many salespeople forget how valuable your services can be to your clients, as you're effectively helping them to create new customers for themselves, simply by being there for them. You have the power to make your customer base very profitable in their markets.
Our discussions often come round to this notion of being a trusted advisor to your clients. Everyone agrees it's a great label to acquire, but what does it mean in practice?
Here are some thoughts on what it means to be a trusted advisor:
Firstly, it means you have the experience, the training, the knowledge, and the subject matter expertise to be trusted to advise your clients well. This means you have to keep ahead of the game, your acumen has to be developed at all times, and you must concentrate on your personal and business knowledge development.
It means you have to show quality professionalism in all you do. If you miss a call-back to a customer, it makes an impression on their mind. It makes them ask the question 'if I can't trust you in the small things, how can I trust you in the big things?'
It means you act as a curious business questioner, probing to find out your client's problems and challenges, then prescribing the right direction for them.
It means your negotiating skills are finely honed to achieve a win-win outcome, collaborating with them to achieve results that will be great for them and enable you to still offer the quality services that will help them profit in the future.
It mean you have to be honest about the outcomes your client can expect. Exaggerating the benefits they can expect from partnering with you will only result in lack of trust and respect.
How close are you to being a trusted advisor to your clients? It extends your credibility with them and gives many reasons why they should remain loyal in the future by adding value to your overall services
Happy selling!
Sean

Sean McPheat
Managing Director