Introducing Techy Tuesdays!
Every Tuesday from now on I will be taking over the MTD Sales Training blog with a quick fix of interesting and innovative updates from the technological world which will help you to generate real leads and boost your sales pipeline. For those who don't already know, I'm Louise, Sean's Marketing Manager, and I am really looking forward to bringing you some top tips on how to prospect, network and engage with your clients via the digital world.
Our new Techy Tuesday series is designed to help sales professionals just like you to make the most of the vast range of internet-based resources and social media sites out there, by showing you how you can tap into these valuable online tools to support your business.

So, following the launch of MTD Sales Training's new course, LinkedIn For Sales Professionals, I thought I should give you a taster of some of the great ways you can use LinkedIn to keep your pipeline full over the festive period.
A hot topic on LinkedIn that I'm particularly interested in at the minute is the LinkedIn Answers platform. LinkedIn Answers gives members to ask and answer business related questions, meaning that you can really get to the bare bones of what your prospects and potential competition think about aspects of your company, the products and services you provide, your content and even your upcoming marketing ideas. LinkedIn Answers has the potential to give you direct feedback on your business by those whose opinions you value most.
Here's 3 top ways LinkedIn Answers can boost your business strategies:
1.       Generate content ideas
By tapping into the vast network of conversations which are going on in this platform you can uncover some truly brilliant content ideas for your blogs, webcasts and whitepapers. Some of the best content you will ever produce for your audience will stem from an idea which is either highly topical or of major interest to your target industry as a whole – and LinkedIn Answers shows you exactly what people are talking about and what topics have caught their attention as of late.
2.       Test drive your next marketing campaign
You can use LinkedIn Answers to test your next big marketing campaign on a small cross section of your desired audience before you launch an expensive and time-consuming campaign on the grand scale. By using bite sized aspects of your whole campaign – such as taglines or images – you can gain instant feedback on what people like and what they don't, and from there you can adjust your campaign accordingly.
3.       Get your terminology right and boost SEO
It is sometimes difficult to steer clear of industry jargon when you've been working in the business for so long, and it can be off putting to some of your audience if they feel your content isn't written in a way they can understand – so a key use of LinkedIn Answers is to find out what terminology your prospects are familiar with and what they understand.
By listening in to conversations on LinkedIn Answers it will give you a good idea of what key words and phrases you should be using in your own content and ad copy from the perspective of what your prospects would be comfortable receiving.  This terminology can also help massively when it comes to increasing SEO as you will be able to determine how your prospects are most likely to describe your product and service, and therefore you will be more aware of what keywords they are likely to use when searching for what you provide.
Those are just three nifty little tips for using LinkedIn Answers, but there are many more ways that you can use social media platforms such as LinkedIn to generate real value for your business, so stay tuned for future posts.
See you next week for more updates from the world of technology on another Techy Tuesday.
Regards,
Louise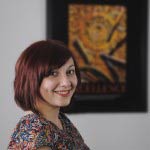 Louise Denny
Marketing Manager
MTD Sales Training | Image courtesy of Mario Sundar at FreeDigitalPhotos.net