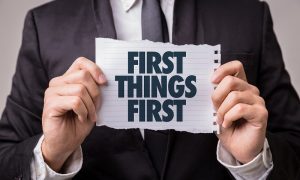 On our time management programmes, we discuss the opportunities for salespeople to work productively on important issues like research of prospects and clients, and planning for calls, plus reviews and reports.
Most salespeople tell us they simply don't have time for this…they are too busy firefighting or out in the field.
How can you become more effective in the way you use your time and identify those times you want to spend on the 'non-urgent but important' tasks?
Here are some ideas:
1. Before planning some time on your own, get any material you'll need. You do not want to search through your emails to find a report… and then answer 10 other emails and follow a link to an interesting article your colleague sent and then…yea, you get the point. Be prepared for the time you have actively set aside.
2. Guard the time (Carpe Diem). See if you can find somewhere quiet and where you can concentrate. Reserve an empty confeence room or office. Leave your phone on silent on your desk. Don't take it with you. Commit to 30, 60, 90, 120 minutes or however long you can to devote uninyerrupted time to the task in hand. You are simply unavailable for this time.
3. Work systematically. Don't let your mind wander. Be vigilant with the information you are trying to get. Search Linked-in, Google, Yahoo, Facebook, Twitter and the like for specific contact information. The time spent will be well-worth-it.
4. Make it a habit to spend short time-bursts on clear objectives that will help you prepare your sales portfolio or review lessons from past visits. That way, you will look forward to these powerful times that will create excellent results for you to enjoy.
Happy Selling!
Sean

Sean McPheat
Managing Director
MTD Sales Training | Image courtesy of Big Stock Photo