The Top 10 Sales Blogs Of 2014 As Voted For By You!
Posted on Have Your Say: Leave a comment?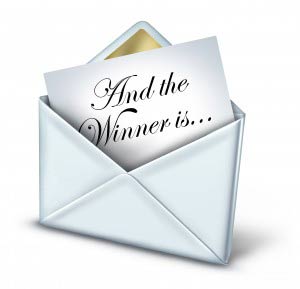 Another year has sailed by and what a fantastic 2014 it has been.
It's at this time of year at MTD Sales Training we like to get sentimental and reflect on some of the best sales tips, advice and general musings we have offered you through our blog over the last twelve months.
In one of the only top ten's you will see this festive season that Simon Cowell has no control over, we look back at the blog posts that have been shared the most to your LinkedIn, Facebook, Twitter and Google+ networks.
Top 10 Sales Blogs Of 2014
1. 7 Things Successful Sales People Never Say – Shared 279 Times
2. 53 Takeaways From The Wolf Of Wall Street's London Seminar – Shared 260 Times
3. The New Breed Of Sales Person – They Don't Actually Sell – Shared 192 Times
4. 10 Lessons A Great Sales Person Can Learn From Einstein – Shared 173 Times
5. The Sales Manager's Guidebook – Everything You Need To Become A Top Performing Sales Manager – Shared 138 Times
6. The Top 10 Sales Movies That You Must Watch – Shared 137 Times
7. The 10 Most Common Mistakes Sales People Make – Shared 101 Times
8. The 8 Essential Skills You Need To Become A Perfect Listener – Shared 100 Times
9. The 11 Worst Excuses Sales People Make When They Miss Their Targets – Shared 99 Times
10. Two Things That Kill Motivation In Salespeople – Shared 78 Times
I hope you have enjoyed the weekly tips we have been giving you on this blog – there is a lot more to come from us in the New Year.
Happy Christmas!
Sean
Sean McPheat
Managing Director
MTD Sales Training
http://www.mtdsalestraining.com
(Image by dollarphotoclub)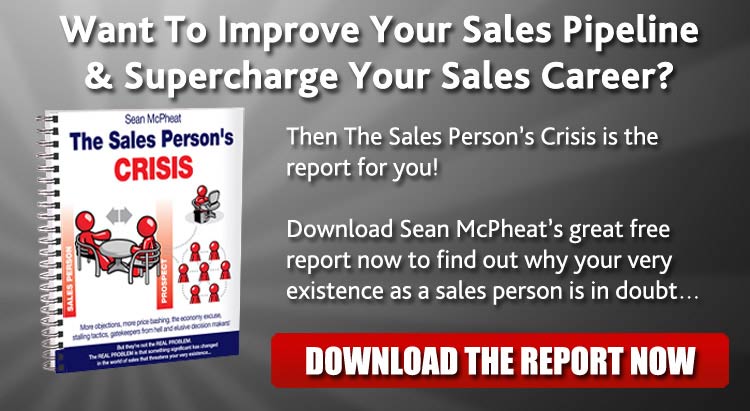 Posted in Sales Tips | Tagged top sales blog 2015, top sales blogs 2014 | Leave a comment
5 Reasons Why Your Prices SHOULD Be Higher Than Your Competitors
Posted on Have Your Say: Leave a comment?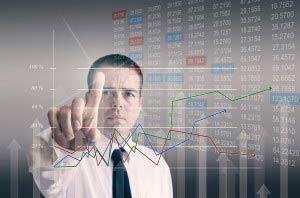 I met a salesperson on one of our programmes who was really upset that his company had raised his product's prices by over 3%, and hadn't given him an explanation as to why. It was simply called 'an inflationary mark-up', even though inflation is actually running lower than that figure.
His frustration about the situation made me feel sorry for him, as he couldn't affect the decision. He had to 'just live with it' as he told me.
I sent him some information about pricing, and why it's important to see your product as adding value to the customer's business. In fact, having higher prices should actually make you feel prouder of your products as they send a different message out to the market. Here, I share some of the ideas below:
Customers will have a different view of your services, your business and you.
It's all about perception. If the customer sees you with a higher price than the competitors, it will make them curious as to what you've got that the competitors haven't. They may ask what they can get that they wouldn't get elsewhere.
It makes you look at your proposals from a different angle
You will have to move away from concentrating on your price and focus instead on how you will be able to solve customers' problems in a more dynamic way
You'll lose some of the 'price-is-the-only-thing' time-wasters
Believe it or not, some of the customers you may lose aren't worth your time anyway. If they're a price-only buyer now, they will always be one, and that will only hurt long-term margins.
Your higher prices actually mean you're attracting higher-value customers who understand the meaning of value and appreciate the extra work you do for them.
When price is taken off the table, you create a different level of relationship with the client. It becomes a partnership and allows you to work at a deeper level with them, as price and costs become less important than quality and effectiveness
The better customer base you acquire allows you to build further attractiveness to future prospects
This increases your image in the market place, so you become more attractive to those prospects who want to have great service, guarantees, back-up and so forth, and the increased profitability will allow you to invest in better and more successful processes.
It's really just a matter of perception. If you actually believe your products are better than the competition and the value outweighs the price customers pay, it will give you the confidence to approach prospects, proud that you are more expensive than others.
Happy Selling!
Sean McPheat
Managing Director
MTD Sales Training
http://www.mtdsalestraining.com
(Image courtesy of dollarphotoclub)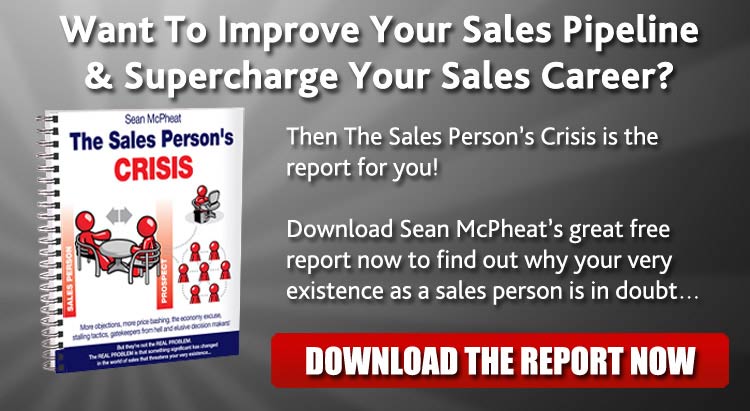 Posted in Pricing | Tagged why to be priced higher than competitors, why you should set your price high | Leave a comment
Dealing With The Different Levels Of Stakeholders In The Buying Company
Posted on Have Your Say: Leave a comment?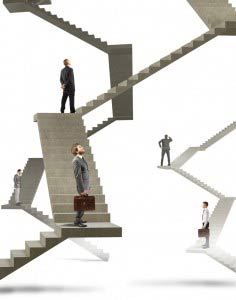 You'll be well aware of the different levels of stakeholders in the companies you are dealing with. It will be good to categorise these so you can plan how to make each of these levels' lives easier so it makes sense for them to choose you.
The different levels will be involved in the search, evaluation, purchase and use of your products or services. Each different job will have its own needs, desires, requirements, benefits and advantages. The power that each person has can have a larger or lesser effect on the end decision. This is why it's so important to determine the most important levels for you, your product and what it will do for the company in the future.
Depending on the size and sector of the company you are dealing with, the needs will be different. Here are five possible levels, plus an additional one that has to be taken into account.
Influencers 
These are people within the business who may have a say in the decision-maker's mind. Their influence is normally informal, but their opinions and views may sway other people in making the final solution.
Recommenders 
These will be in the picture when the searching and evaluation of solutions will be taking place. The processes may take a few minutes or years. It depends on what the business's current situation is, but if you can influence these people during the search phase, you have more control over the final outcome.
Economic Buyers 
These are often in the procurement division and their sole purpose is to gain the best value for the company. Their views are driven by budgetary efficiencies and financial performance of the product or service. They have to have proof that your solution will benefit their company more than any of your competitors.
Decision-Makers 
Naturally, this person or group of people is ultimately responsible for the choice of the solutions, having been affected by the groups above. They usually have final responsibility over the budget.
End Users 
These would be the beneficiaries of the final solution. They could be within the company or  externally, tying results of the product to the performance of the business buying the products or services. They could be active or passive in the decision-making formulas, and this would influence the amount of say they have in the final choice by the decision makers. 
Finally, Disrupters 
These are people who can obstruct or damage the process of choice, sometimes for their own hidden reasons, personal or business. They can influence people at all the above levels and it is necessary to find out if there could be these kinds of people within the sales process, so you have options to deal with them.
You'll probably find the decision-makers will be within the company, but any other level could be within or outside the company. Your job will be to support each level in the way they evaluate your solution and assist them in making their jobs easier. This will help them and you in providing solutions and results for their business and end users.
Happy Selling!
Sean McPheat
Managing Director
MTD Sales Training
http://www.mtdsalestraining.com
(Image courtesy of dollarphotoclub)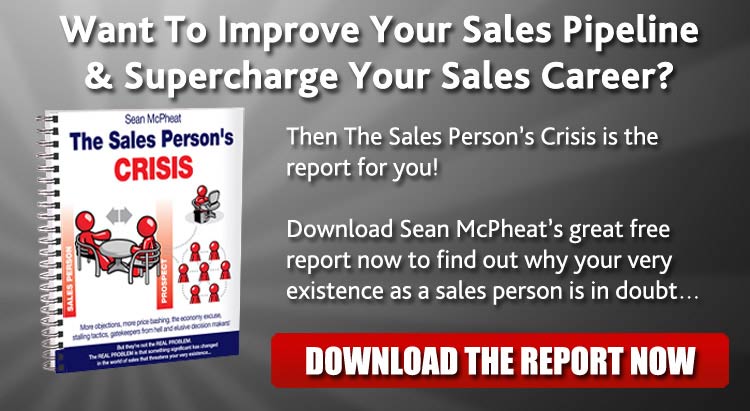 Posted in Sales Interactions | Tagged dealing with different levels of the hierarchy, how to interact with different buyer types | Leave a comment
3 Ways To Become Indispensable To Your Customer
Posted on Have Your Say: Leave a comment?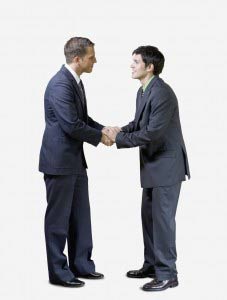 When we ask buyers what makes them purchase from particular suppliers, the answers can range from great prices to great value to great people and many others.
But some reasons always seem to float to the top of the list, and when you see them they appear common sense. Unfortunately, the sense needed for this isn't that common. So, here I list just three ways that would make you indispensable to your clients, meaning they really value your services and wouldn't want to work without you.
Be Absolutely Clear On How The Customer's Business Works
You may be thinking this is pretty obvious but most salespeople we speak to still tend to put the emphasis on the products and services they sell, rather than on how they will impact the business of the prospect they are trying to sell into. It's almost as if they are saying 'I have this product…now who can I sell it to?'
What differentiates great salespeople from the rest is the ability to see the client's business through their eyes. Recognising what is important to the customer is one thing; recognising how your customer's business can be improved by using your services is another.
So ask yourself these questions:
* What is my customer's strategic focus?
* What does their LinkedIn company page say about what's important to them?
*What do their financial ratios say about their focus at the moment?
* What publications are they quoted in recently?
* How does the market view them?
* What are their sales strategies?
* What do their offices and their facilities say about their values and future plans?
* How does the customer recognise buying needs?
* How do they evaluate alternative solutions to current problems?
* How is involved in decision-making?
* How do they measure their success?
* When negotiating, how do you gain a clearer understanding of their positions and why they take the specific decisions they do?
This breadth of understanding will assist you to find further sales opportunities right across the decision-making chain of the whole company.
Focus On The Results Their Business Wants To Achieve
This creates value in the buyer's eyes. The definition of value is how much your products and services can accelerate the achievement of results that customers are looking for.  So your value proposition is how quickly those desired results are achieved.
You must be able to tell customers how your products create competitive advantage for your clients. You need to be able to uncover problems and reduce the resistance to change by showing how the payoffs outweigh the spend.
This helps the customer focus on results, not costs.
How you can do this will vary, but may centre on:
* Clarifying the business challenges faced by the customer
* Identifying the measurements of success used by the customer
* Showing how your products add value to their capabilities
* Calculating the value your products add to their portfolio
* Showing how you as an individual add value to the services you offer
* Being passionately interested in the success of their business
Creating this foundation will create awareness in the customer's mind as to why having you as a business partner will be valuable for them now and in the future.
Get Close To Decision-Makers And Influencers Within The Customer's Company
Building business acumen right across the company you are dealing with will help you access many departments when contacting them. This increases your knowledge of the requirements of everyone within the company and your ability to build partnerships within the company is enhanced.
The deeper the level of relationships you have within the company, the higher your chances of building value in everything you do with them. The trust is built slowly and surely as you show how valuable an asset you are to various levels within the business.
Ways to do this could include:
* Recognising the variety of functions different people employ within your customer's business
* Building deep relationships with team members of the decision-makers
* Listening for background information as you're discussing ideas with people
* Keeping promises and following up with enquiries when possible
* Identifying key personnel who have an influence on buying strategies
Each of these three can help you become valuable to the customer and their business. Applying all of them can make you indispensable to them as they see their results improve based purely on the relationship you build with their teams and individuals within them.
Happy Selling!
Sean McPheat
Managing Director
MTD Sales Training
http://www.mtdsalestraining.com
(Image courtesy of dollarphotoclub)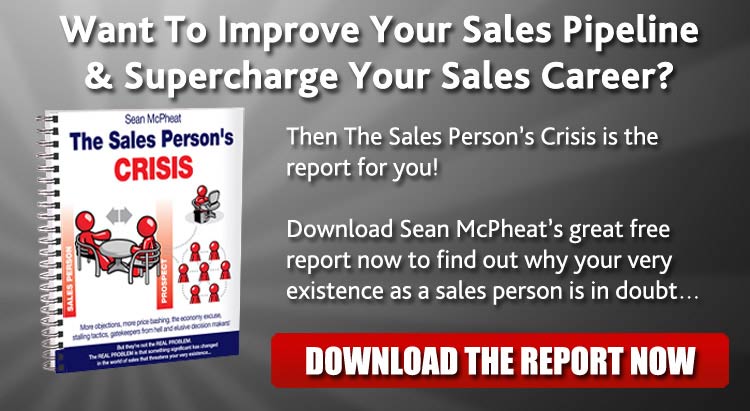 Posted in MtdBlog | Leave a comment
6 Methods To Discover What Your Customer Really Thinks About You
Posted on Have Your Say: Leave a comment?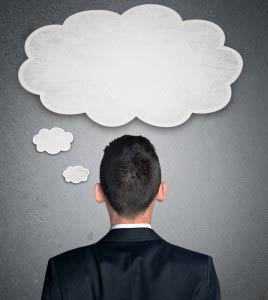 One of my trainers had an interesting conversation with a salesperson on a recent course. The discussions revolved around how close we should get to a customer's business and whether there is value in knowing how the customer really thinks about us.
The salesperson agreed up to a point but said he didn't know how to get this knowledge, as many of his customers wouldn't offer any help when they carried out customer satisfaction surveys.
So I thought it appropriate to cover a few ideas that you could use if you feel that it's very difficult to know what customers actually think about you and your services.
Firstly, why is it important that we know what they think? Well, it helps you understand what your customers value, what they see as important in their relationship with you, how their operations tick, what markets they work in, what their customers think of them, what drives their business and how they operate efficiently and effectively. I'm sure you'll agree that those reasons are enough to make is want to know what our customers really think of us!
Here are some ways of finding out. Use the ones that would be applicable to your market and customer-types:
When you lose a customer, ask for specific reasons for their departure, and make sure those messages are passed on to people who have influence within your business
Ask research companies to find out exactly what makes your customers loyal to you. They are more likely to be open and honest with an outside company than they are with you
Use your marketing people to design and run focus groups of prospects and current customers, enabling you to get explicit feedback from people whose opinions count. A small incentive is a useful tool to achieve higher attendance levels
Hold special-interest group sessions, over lunch or dinner, where you share ideas for future products or services and get their opinions on how they would work for their markets
Get higher and lower-level department managers to visit their counterparts in the customer's company to ensure the businesses are still partnering effectively. For example, have the accounts manager visit their finance department to make sure the specific operations are working effectively between you
Set up 'customer panels' for regular meet-ups so you can assess needs, wants, interests and perceptions. They need to be beneficial for the customers too, not just a one-way diatribe of what products they should buy
These are naturally more formal than just asking the buyer what they think of you. They allow you to form a much wider picture of how you are helping customers achieve their goals and help you to determine the future set-up of your operations so you can support the direction your current and future customers will want to be going.
By analysing the results from the processes mentioned above, you stand a much higher chance of maintaining customer loyalty as you find out specifically what your customers and prospects really think about you. And that knowledge could be worth its weight in gold.
Happy Selling!
Sean McPheat
Managing Director
MTD Sales Training
http://www.mtdsalestraining.com
(Image courtesy of dollarphotoclub)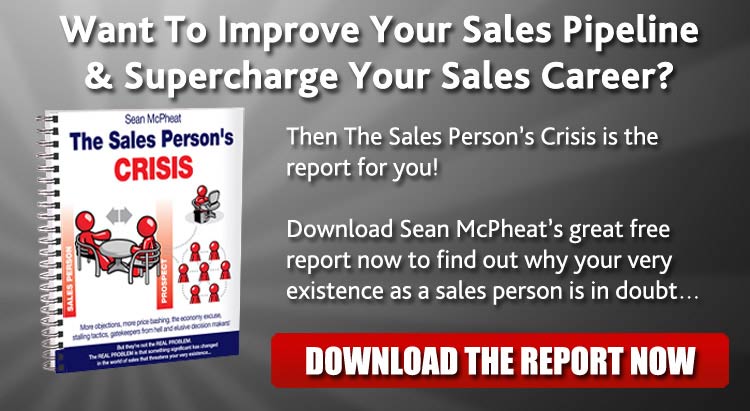 Posted in Customer/Client Retention, Sales Interactions | Tagged how to know my customers true feelings, what does the customer think about me | Leave a comment