How To Deal With A Stall In Negotiations
Posted on Have Your Say: Leave a comment?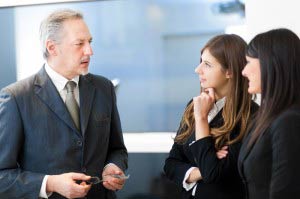 When you get to a point in the conversation with a customer where you have to negotiate on price or some other issue, remember one thing: the vast majority of negotiations occur because you haven't identified the value of doing business with you earlier in the conversation.
I have found that if you uncover the needs, wants, desires ad motivations of customers early on, the whole aspect of having to negotiate starts to change. Because you are aware of how the customer will value your offering before you present ideas, you know exactly where you may need to give more than take. Negotiations most often occur when the customer has not had all their needs dealt with, or the value of your offering has not been built up enough before presenting solutions.
Having said that, it may well be that you get into a negotiating scenario that requires you to give and take. How do you know exactly what will be important or valuable to the customer?
Well, it may be that the two most powerful words in any negotiation are "What if?". Using this question works because it allows the other person to consider possible solutions without committing to them. This way you can avoid making an offer before they have signalled a willingness to accept it.
To put this technique into action, suggest a possible solution by saying, "What if our solution involved distributing to other warehouses? Is that something that might work for you?" Then listen closely to the response, and change the suggestion if necessary, remembering to phrase it as a hypothetical ("What if?") and not a formal offer.
Don't commit to a solution before confirming that it works for the other person. Ask, "What if?" to test ideas before making formal offers.
A good way to prepare for this stage might be to ask yourself what combinations of options would make an attractive solution to both you and the other person. Should you present options independently or package them as one solution? Also, ask yourself whether you, personally, are willing to accept the solutions you're suggesting.
It's important to position this technique in the customer's mind before you try it out.
Saying something like, "We're probably not ready to commit to an actual solution yet, but I have some ideas that we could discuss to see if we can get closer here. Would you like to hear them?" would allow the customer the chance to see if there were options that would be satisfactory to them.
The objective of this technique is to get the customer to see how different approaches might or could work for them, and offers opportunities for them to test out hypotheses before making decisions.
Happy Selling!
Sean McPheat
Managing Director
MTD Sales Training
http://www.mtdsalestraining.com
(Image courtesy of dollarphotoclub)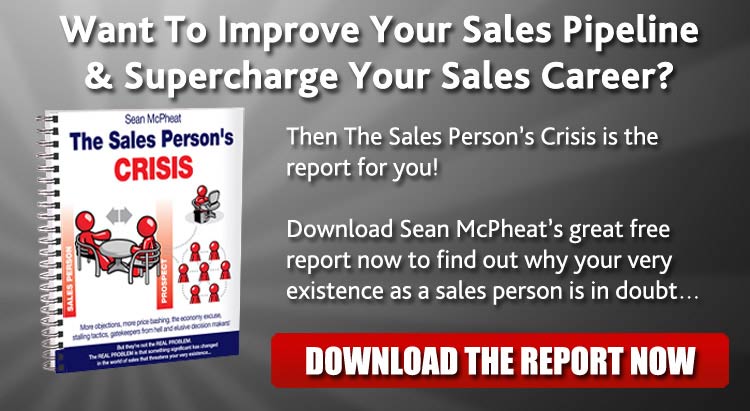 Posted in Negotiation Skills | Tagged how to deal with stalls in negotiations, how to keep the negotiations going | Leave a comment
3 Great Ideas On How To Build & Establish Your Brand
Posted on Have Your Say: Leave a comment?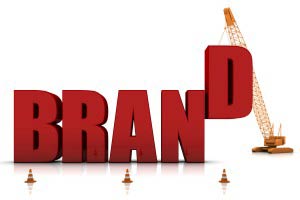 One of the most precious assets that a company possesses is the quality of their brand. A great brand image can drive sales onward and upward; a lesser image can ultimately destroy a brand's presence and present.
It's people that make the brand. How customers are treated or served can improve or destroy an image in the customer's mind, so it's vital that staff and employees know how to deliver the brand promise every step of the way.
What makes up the philosophy of a great brand? How can companies ensure their people drive the value of the brand higher?
Here are my ideas on how great brands get established and built:
Great Brands Share Their Customers' Values.
You need to be able to understand the perceptions of your customer's ideas. They will have values that you have to live up to. If you fall down in any way, it may have an impact on the value that your customer has on the image of your brand.
Do your customers value service, delivery standards or warranties? Is quality or availability most important to them? By ascertaining what's most important to them, you share the values that your customers hold dear.
Great Brands Emotionally Inspire Their Customers.
Brands are the emotional connections that companies have with their customers. How people feel about you will determine the impression you give at the emotional level. If people feel good or great about you, particularly in the areas that are important to them, the value of the brand will go up in their eyes.
Great Brands Provide Great Customer Experiences At Every Moment Of Truth.
Think through what makes a great experience. Isn't it a series of magical 'touch-points' that the experience is made up of? For example, Disney excels at these touches of magic. At every point, they assess how the customer can be 'wow-ed' by what they get and see. They attempt to bring the experience come to life every time at every point in every way with every customer. Making the experience come alive involves ensuring that the set-up of service is excellent in every way. Only then will the customer feel that the company actually is more interested in them than profits.
Great brands make the customer's life better in some way, either through products or services. By following the three ideas above, you create a great philosophy that, when followed, increases the desire of customers to be loyal.
Happy Selling!
Sean McPheat
Managing Director
MTD Sales Training
http://www.mtdsalestraining.com
(Image courtesy of dollarphotoclub)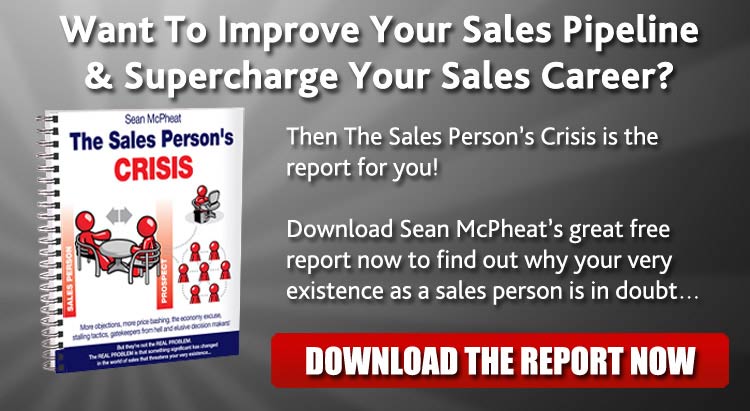 Posted in Customer/Client Retention | Tagged how to build a solid customer base, how to improve your brand through philosophy | Leave a comment
6 Ways To Accurately Measure How You Differentiate From Your Competitor
Posted on Have Your Say: Leave a comment?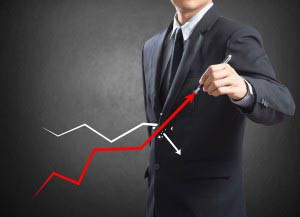 Today's world is merciless if you don't match your competitive offers and design quality. The business road is littered with companies who have failed in their attempts to launch or develop product or service offerings that fell short of the competitions.
How can you differential effectively against your competition? What can make you stand head and shoulders above them so your customers take notice? Here are some ideas:
1)  Select the 'value area' you wish to compete with. This could be price, guarantees, warranties, quality, back up services, or other things that can be compared.
2)  Choose the areas where you help customers to succeed. This could be in cost savings, time savings, improvement in performance or productivity, or areas that are really important for your customers to improve.
3)  On a scale of one to ten, score your 'value areas' in terms of how beneficial they are to your customers. No doubt there will be competitors who are cheaper than you in many areas, so build up a quantifiable base line that helps you to measure how you perform in those areas that will outweigh the lower prices of the competition.
4)  On the same scaling (1-10), detail your competition's value propositions so you can compare yours versus theirs. This requires you to know a lot of detail about your competition and this needs time and adequate research to ascertain the areas your competition will be highlighting with your prospect base.
5)  Now determine how your 'value-creators' compare to the competition's offerings. Add a weighting, if necessary, to the areas that are most important to the customer base. For example, if the need for quality is far more important than getting a low price, then determine how your quality compares with the competition in the specific areas that will impress the customers and their business needs.
6)  After these comparisons, analyse how you have performed against the main competitors in those specific areas where the choices will be made. Design questions that help you see how you differentiate against your competitors with your value proposition.
Remember, this will only work if the factors you compare with are aligned against the main objectives and goals against which your customer base measures success. Simply saying you should reduce prices to match competitors when the main criteria your customers are judging your products against is quality or warranties, is simply missing the whole point of differentials.
You should ideally identify what is the most important pains or gains that your company assists your client base to overcome or build on. That way, you're talking your customers' language and stand a better chance of beating the competition.
Happy Selling!
Sean McPheat
Managing Director
MTD Sales Training
http://www.mtdsalestraining.com
(Image courtesy of dollarphotoclub)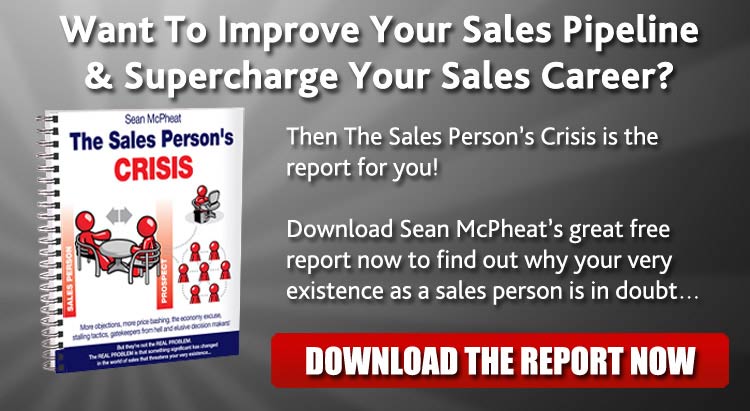 Posted in Sales Mindset, Sales Stories | Tagged how do you measure against your competitor, how to differentiate from your competitor | Leave a comment
20 Reasons Your Customer Will Say Yes – Part Two
Posted on Have Your Say: Leave a comment?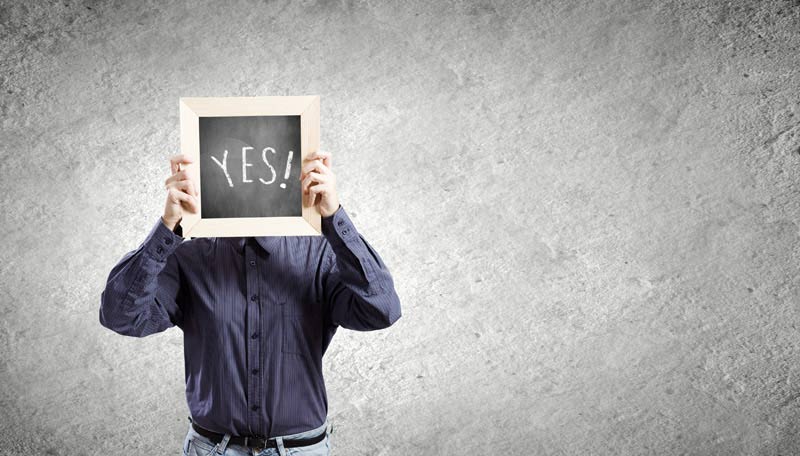 In the first part of this article, we discussed ten reasons why it would be beneficial for your prospect to agree to choose your solution. All prospects and customers have to rationally and emotionally be connected at some level with the solution, or they may well have buyer's remorse or incongruence about their choice. So it is vital we ascertain the real reasons why people would change their mindset to choose us rather than the competition, or do nothing at all.
In this article, we cover how we need to explicitly detail how our product or service produce outcomes that your prospect expects, desires or would be surprised by. Remember to only focus on those areas where your services will make a real difference to the prospect's business or lifestyle.
The first ten reasons concentrated on taking away the pain from their business. These final ten concentrate on the gains customers would get with your solution:
11)  You create something that the customer wouldn't have without you. These could be product benefits they can't get elsewhere, time savings you provide, investments that would outweigh other choices, and the like.
12)  You exceed the expectations of the prospect. Everyone has expectations as to the level of service or quality of product they demand. By going beyond those expectations, even by a small amount, you give the prospect reasons to choose you.
13)  You outperform their current method of working. Your product could be better than, produce more, be more efficient or save more money than their current products, so you offer tangible benefits to them and their business.
14)  You make your prospect's life easier. Something you provide helps the prospect to get on with their lives easier, with less stress or fuss and lets them do their job instead of worrying about things that shouldn't concern them.
15)  You create positive emotional results for them. If you make your prospect look good in other people's eyes, you hit one of the basic reasons why humans make decisions…to increase their self-esteem.
16)  You give them something better in terms of quality, design, warranties, features or benefits. This means they can rationally choose you because, simply put, what you have is better than other choices.
17)  You give them something the competition can't. Your differentials prove to be so good that you knock the competition sideways. As long as these can be tangibly measured or intangibly described (rational or emotional) then the prospect can see the reasons why you beat your competitors.
18)  You fulfill a desire the prospect has wanted for a period of time. When someone has had to wait for a solution, sometimes for a long period, and then the answer comes along, the relief this provides can be a compelling reason to say yes.
19)  You help the customer succeed where they had failed before. This supports many of the other reasons and makes you and your company a precious asset in the eyes of the prospect.
20)  You make doing business with you now, and in the future, easy. If prospects can identify the overall benefits of your services through identifying future results and creating great support mechanisms for their future performance, they have confidence that their present choice will provide them with great business opportunities. Make doing business with you easy, and people will be happy they made the choice.
These reasons should provide a good basis for the tools you need to encourage prospects and customers to choose your solutions and stay loyal to that choice. By being supportive of their business decisions and ensuring you have the support power to back up your services, you can align your business goals with the objectives your customers have and hence make them feel confident they have made the right decision in choosing you.
Happy Selling!
Sean McPheat
Managing Director
MTD Sales Training
http://www.mtdsalestraining.com
(Image courtesy of dollarphotoclub)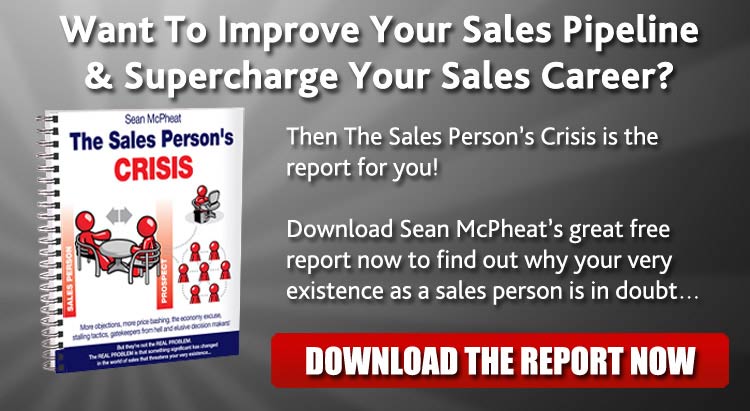 Posted in Sales Tips | Tagged how to get your customer to say yes, persuading your customer to say yes | Leave a comment
20 Reasons Your Customer Will Say Yes – Part One
Posted on Have Your Say: Leave a comment?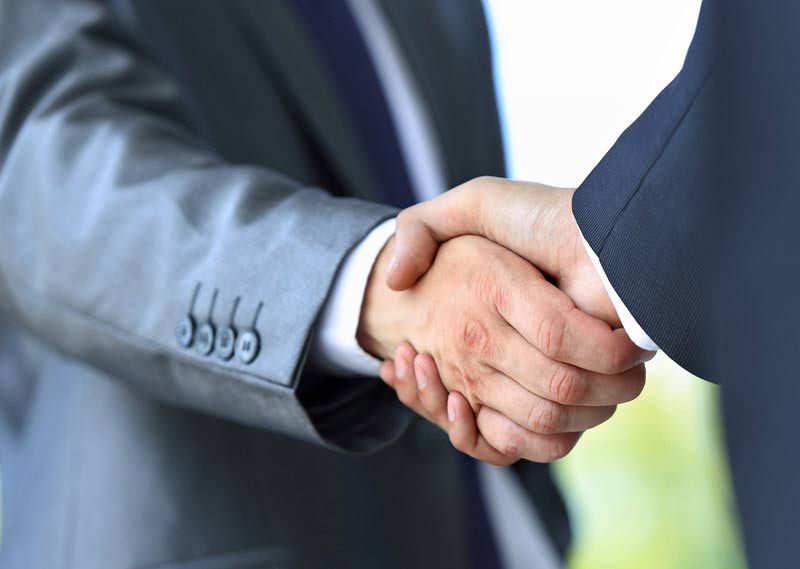 When I worked in sales a few years ago, we were always told to 'walk in the customer's shoes' so that you could experience exactly what they were going through when they were conducting their businesses.
My team was successful in many ways, and I often asked what specifically made them successful, achieving their goals and targets on a regular basis.
The answer was that they knew how to make the customer say 'yes' on a regular basis, and I always asked them what exactly they focused on when they were bidding for the sale. I made notes so that if I wanted to repeat those successes, I could remember what they were.
Naturally, there are many reasons why a buyer would say 'yes' to your offers and it will vary according to the industry and products/services you sell, but there will be some similar rationale to what I've listed below, and I hope they help you in your preparation and planning for your next calls.
So, here's a list of 20 reasons why your prospect will make a positive decision toward you:
1. You save them time, money or effort. Most people will thank you for saving them specific things that mean a lot to their business. Savings will many times be the catalyst for decision makers to make positive moves towards choosing your solution. 
2. You offer lower or no upfront investment costs or other obstacles to accepting your offer. The lower their initial investment, the better some people see the value.
3. You eliminate mistakes customers make. It may be that the way they are doing business isn't actually the best way. Maybe you can help them achieve better results. 
4. You help them have peace of mind. If you can help them sleep easier or not be so stressed with their current position, they would appreciate that
5. You eliminate risks that make your customer fearful. Those risks could involve safety, internal politics, or a whole wealth of different areas that your services solve. 
6. You build trust in your services that take away pain or loss. As long as you can prove they would be better off with you than without you, they will feel better in choosing you.
7. You stop challenges your customer faces. Those challenges can be caused by a great many things, but if you can work out how they can be overcome or dealt with, you have a good chance 
8. You help them fix underperforming parts of the business. If your solution helps them identify problems with the current situation, and is able to fix it, they will be grateful you came along.
9. You take a specific headache away. There's always a number of things that cause problems for customers that make them concerned about current performance. If you can deal with them, then they are likely to choose your solution. 
10. You concentrate on a pain that no-one else can deal with as well as you. You don't have to be unique in your offering; just better than everyone else. If you can do that, you make the choice easy.
Watch out for the next ten reasons why prospects should choose you in Part 2 later this week.
Happy Selling!
Sean McPheat
Managing Director
MTD Sales Training
http://www.mtdsalestraining.com
(Image courtesy of dollarphotoclub)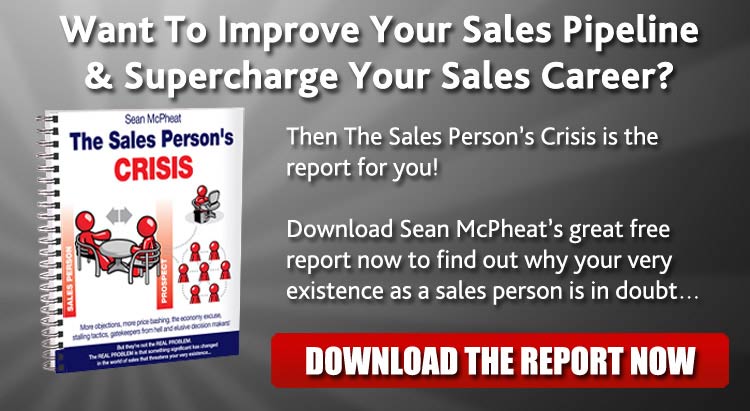 Posted in Sales Tips | Tagged how to make the customer say yes, persuasion techniques in sales | Leave a comment