The Right Way To Set Goals – Seeing Them From The Customer's Perspective
Posted on Have Your Say: Leave a comment?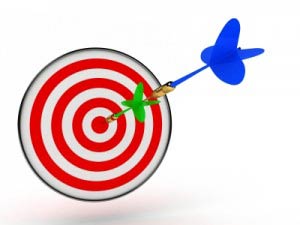 I remember being on the road with a salesperson whom I was coaching to take up a senior sales position within the company he was working for. His business had called me in to help him improve, as it seemed he had plateaued in his sales skills, and his boss was wondering what direction to take him next. Suffice to say that if he didn't improve, the chances of him getting a senior role in this global organisation would recede fast.
Before we went on our first visit, I asked him what his goal was with this particular customer. Now, most salespeople see goals as specific to this visit or this occasion. So he answered in the way I expected, which was along the lines of, "To replace their current paper and disc system to a new on-line system that 'his company' had just introduced".
Sounds like a good goal, doesn't it? To achieve a particular sale with this prospect that would help them achieve better results. And who wouldn't want to replace an outdated system with one much quicker, easier and better?
However, I told him it sounded more like an objective, and it was only looking at it from a one-dimensional perspective.
That is, he was approaching it from the angle of what he as the supplier was going to get out of it. There was nothing there that spoke of the prospect's goals and objectives.
So on the journey, he came up with an alternative, which went something like, "To provide the client with improved results and speedier responses by replacing their current system with our new on-line system."
I thought this was better as it commented on what the client would be getting out of it, i.e. improved results and speedier responses. But it was still not clear what the continuous relationship was aiming for. For example, if the client was not going to make the decision on this call, it would probably have been impossible to achieve the end goal.
So we redefined what the goal should look like by seeing it from the client's perspective. We moved the focus away from what the salesperson would be doing to how the client would see the supplier from their perspective. It enabled the salesperson to identify the long-term view and established the relationship as the key component of any and every contact he would have with the client.
After a number of trials, we ended up with something like this:
"My goal is to be seen by the decision-makers in this division as the prime supplier that brought them improved results and speedier responses by replacing their current paper and disc process with an updatable on-line system".
The difference was that this was looking at it from:
1) the client's perspective, and
2) the end result backwards, rather than the journey to the end goal
Goals should be seen from many angles but the most important one in this situation was that he wanted the client to see him as a prospective supplier. And the only way he could do that was see the relationship as a long-term one where the viewpoint of productivity was inextricably linked to working with the salesperson's company.
I continued my coaching with this salesperson for nearly five months and we heard later that he had been promoted to the senior role. His manager told me that one of the keys to his achieving the position was his ability to see the long-term value of business relationships, rather than trying to sell short-term solutions to every client.
I'd like to think that my discussion with him that day might have helped him on the long road to success.
Happy Selling!
Sean McPheat
Managing Director
MTD Sales Training
(Image by Danilo Rizzuti at FreeDigitalPhotos.net)
Have you downloaded my latest report "The Sales Person's Crisis"? Over 10,000 sales pros have. Click on the image below to find out why your very existence as a sales person is in doubt…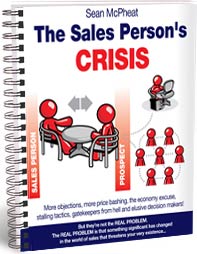 Posted in Account Management | Tagged achieving goals, Identifying potential, managing accounts, setting sales goals | Leave a comment
Five Mistakes When Using Sales Emails
Posted on Have Your Say: Leave a comment?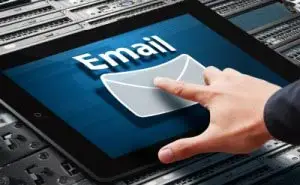 Technology has been a game-changer in every respect in our world. It's driven everything from improvements in science to advancements in medicine. The world is an unrecognisable place from when I was at school over twenty years ago.
One of the biggest changes and advancements has come in the area of communications. Where salespeople used to have to type out letters and send them in franked envelopes to customers, often waiting days for a reply (if one came at all), now they can have instantaneous conversations with myriads of people through various messaging media. The key method, naturally, is email, and most salespeople are aware of the power of this tool.
But many still do not utilise it in the way they should to gain the biggest benefits, and here are five mistakes that can make it an enemy rather than a professional friend:
1) Using email when it's inappropriate. By this I mean that many people resort to sending email when a phone call or face-to-face conversation would have been better. How many times have you sent emails back and forth to someone, sometimes losing track of the meaning or misinterpreting what's being said, only to end up actually picking up the phone to the person to clarify what's going on? It's really frustrating to spend such a long time creating the written message when it would have been appropriate to clear the matter up simply by conversing with the people involved.
There's no hard rule on this, but the guideline should be 'if it's quicker, easier and more sensible to pick up the phone and have a discussion, then do it!'
2) Forgetting to ask for the next steps to continue the conversation. Very often, we see emails that give a great deal of information, even building up desire for what is being promoted, only to find that the 'call to action' is weak or non-existent.
You should propose, directly or indirectly, what is going to happen next. Are you going to send more information? Follow up with a phone call? Plan a meeting in the next week? Lay down timelines for the next sequence in the business relationship? Then say so in your email.
It doesn't take a genius to work out that the only way you'll get a sale in the long term is to advance the sale someway at every point in the conversation. Use the email to do so.
3) Mismatching the tone of the other person. If you have been contacted by a prospect and are replying to them, make a note of how they have phrased their email. Are they rather formal in their language? Then it would be inappropriate to write back with jargon or abbreviations that might not be understood. Recognise how they have approached you and try to maintain the same tone level with them in replying.
4) Answering in short or one-word phrases. After I've asked a question of someone, I often get emails back with just the word 'yes' or 'no' as the body of the text.
You have no tone or body language in an email. You don't know the intonation that someone is using. A one-word answer may well come across as arrogant or superficial to the receiver, so at least try to write a complete sentence so there is less danger of misinterpreting your tone.
5) Sending attachments too early in the relationship. If you received an email from someone and you weren't sure of the motive of that person, or you didn't know them, or you weren't expecting it, would you think twice before opening it and running the risk of viruses? Most people would.
So the rule of thumb should be to leave of the attachments until the receiver knows who you are and/or has given you permission to send an attachment through.
Emails are an absolute necessity and a god-send to salespeople; just make sure you don't jeopardise your professional image or your business relationships by making these mistakes when sending them.
Happy Selling!
Sean McPheat
Managing Director
MTD Sales Training
(Image by Watch Arakun at FreeDigitalPhotos.net)
Have you downloaded my latest report "The Sales Person's Crisis"? Over 10,000 sales pros have. Click on the image below to find out why your very existence as a sales person is in doubt…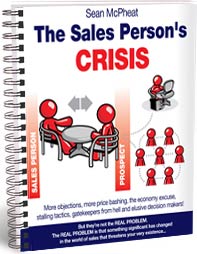 Posted in Email Selling | Tagged email errors, email mistakes, email rules, email selling approach, how to send effective emails | Leave a comment
The Best Question To Ask When A Prospect Rejects Your Price
Posted on Have Your Say: Leave a comment?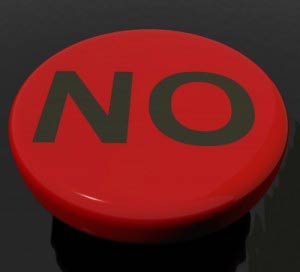 It happens every day in most sales interactions.
You're having a great conversation with the prospect, building up value and creating real desire in their minds for your solution. They seem to be interested in what you're saying, and you have great confidence you're going to make the sale.
Then they ask about the price.
You confidently give the price of this model they are enquiring about. Then the age-old response comes along…
"That's more than I wanted to pay….!"
Now, this response is as old as the hills, the reason they say it is just as old, and the response most salespeople give is just as doddery on its feet.
Most responses go something like "How much were you looking to pay?" or "What figure did you have in mind?" or even the awful "What do I have to do with the price to get your business?"
There's one question that will help you to progress this discussion in a much fairer way for both of you. It will aid you in knowing the direction you need to go, and aid the prospect to be clearer in their mind on what needs they have to be considered.
The best question you can ask goes something like "When you say 'that's more than I wanted to pay'…does that mean it's more than you wanted to pay for THIS product, or it's more than you wanted to pay, period?"
What this clarifies for you and them is whether the amount is too high for the product you are showing and they are probably asking to negotiate for a discount on it, or whether the amount you are asking is too high for them under any circumstances, and the product is not right for them.
If it's the first reason, then you can identify once again the value they are getting from the product (how much money or time it will save them in the long run, etc) so they see the actual price is less than the overall costs involved.
If it's the second reason, then you can identify a different product in your portfolio that might suit them for the money they want to invest.
Either way, you get clear in your mind what their relationship is to the price of your products and services.
So, find out whether their decision is attached to the product or their wallet, and then you will identify the way forward in the sale.
Happy Selling!
Sean McPheat
Managing Director
MTD Sales Training
(Image by Stuart Miles at FreeDigitalPhotos.net)
Have you downloaded my latest report "The Sales Person's Crisis"? Over 10,000 sales pros have. Click on the image below to find out why your very existence as a sales person is in doubt…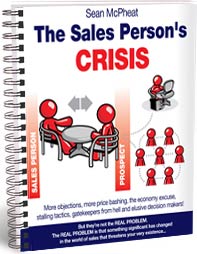 Posted in Objection Handling | Tagged asking the right sales questions, Good questioning technique, handling the price objection, how to ask questions, Objection Handling | Leave a comment
A Great Way To Get Information From Prospects
Posted on Have Your Say: Leave a comment?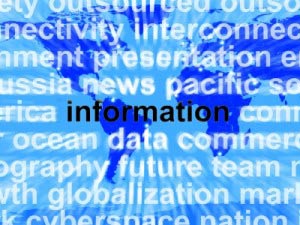 There's a saying that sums up where most people's careers end up, and it goes something like "If you don't know where you're going, you'll end up anywhere".
And it's also true when you're having a conversation with a prospect. The amount of information you obtain from them is concurrent with the quality of the questions you ask.
When we consider the type of questions that we ask of a prospect, we seldom think about the structure or the flow of the question. What I mean by this is we may go armed with a list of the information we want from the conversation, but we don't always think about how we are going the build the questioning process. So we often just come out with a question that sounds ok, but doesn't position it for the prospect or doesn't add to the converstaion.
So you might want to try looking at the quality of your questioning technique, and I've got some tips that might help you achieve just that.
Called the 'questioning framework', it gives you ideas that will help you produce powerful questions that help hit the mark and achieve end goals.
The framework consists of talking about the 'event' that triggered the situation or the change, the 'question' that will drive their thinking, the 'person' or 'persons' who will be affected, and the actions that need to be taken.
It sounds a little complicated but some examples will make it simpler.
Imagine you're talking about insurance to a prospect. It's going well, but you want the prospect to actually make a decision. Here's a question you could ask that covers all four elements mentioned above.
"When you think about your family's future, how valuable would it be for you to have peace of mind that their needs are taken care of if anything should happen?'
The 'event' is covered first, then the question of value, then the person (you) and finally the action that will drive behaviour.
Here's another example. Let's assume your business prospect is thinking about developing their staff. Here's  a question that will make them think:
'As you develop your staff's skills, would it be more cost-effective for you and the board to have a continuous programme assisted by e-learning and coaching?'
Those four elements cover all the points you want to make with a prospect, without putting them under any pressure. It makes them identify what the most important and value areas to consider are, and aids them in making specific decisions with your help.
Think about the types of questions you can ask that will fit this framework and see if it makes a difference to the way you gain information.
Happy selling!
Sean McPheat
Managing Director
MTD Sales Training
(Image by Stuart Miles at FreeDigitalPhotos.net)
Have you downloaded my latest report "The Sales Person's Crisis"? Over 10,000 sales pros have. Click on the image below to find out why your very existence as a sales person is in doubt…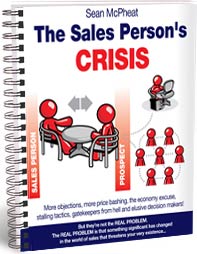 Posted in Questioning Skills | Tagged questioning framework, Questioning Skills, questioning techniques | Leave a comment
The Best Type Of Question That Gets Quick Answers
Posted on Have Your Say: Leave a comment?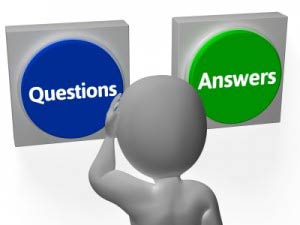 What makes a great salesperson? Product knowledge? Great organisation and timekeeping? The ability to prospect effectively?
All these are, of course, vital in the armoury of the salesperson who wants to make a success of their profession.
But there's one skill that I believe puts a salesperson head and shoulders above their competition, especially when they are actually face to face with the prospect, at the cutting edge of the decision-making process.
And that skill is the ability to ask hard-hitting, thought-provoking, stop-me-in-my-tracks questions.
Now, you already know how important questions are, and you've probably heard you need to ask open questions to get the prospect talking. That's ancient sales talk.
However, the type of question that will set you above all other salespeople is what I call the 'action-inducing' question.
These are questions that focus not on what I think the prospect needs, nor the problems faced, nor what the current pain is. Instead, they focus on what the prospect is doing now and what the results of those actions are.
This way, we get a clear picture of what is going on, how they do things and what changes might have to be made to get the results they are requiring.
For example, we are currently working with a large European company in the construction industry. They approached us for help on how to develop their salespeople's skills in the consultative process. Rather than just having the salesperson go in armed with all the knowledge of their products, this company wants to change the mindset so the approach is one of solution-oriented consultation.
Our first approach, then, was to find out exactly what the salespeople actually do and say right now.
We asked "How are you inducting and training your sales staff now in order for them to go out into the field? What continuous training and development do they receive to get them confident in asking for business? How do they currently approach challenges and concerns that they face on a daily basis?"
These questions are all about the actions the company and salespeople make in their day-to-day operations, and it's vital we know the processes they go through before we can see if any changes are required and in what way those changes should be rolled out.
If we had simply designed a programme on consultative selling without finding out about the actions currently employed, we would most likely have missed the key points needed by this client, and any programme would have been sterile at best and pointless at worst.
The questions that are needed are based on current action, so you get a clear picture of what is happening now. This is essential if you are to identify the changes that are required to get different results from what's happening at the moment.
Formulate your questions to ascertain what the prospect is actually doing now and you'll find your relationship-building is easier, more meaty conversations are carried out and trust is built much more quickly.
Happy Selling!
Sean McPheat
Managing Director
MTD Sales Training
(Image by Stuart Miles at FreeDigitalPhotos.net)
Have you downloaded my latest report "The Sales Person's Crisis"? Over 10,000 sales pros have. Click on the image below to find out why your very existence as a sales person is in doubt…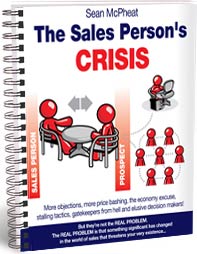 Posted in Questioning Skills | Tagged Asking quality questions, best type of questions to ask, Quality questions, Questioning Skills | Leave a comment