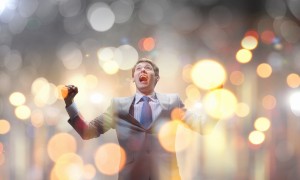 I'll admit it. I'm a sucker for motivation.
Whatever I can get to drive me forward and help me achieve my goals is like gold dust, as it overcomes all the negativity that we often experience.
Sometimes, we come across a piece of literature or a video or CD that stops us in our tracks and helps us achieve.
I came across this video and just had to share it with you.
Play it every morning, or when you need a pep up, and see if it makes the difference for you that it makes for me.
Happy Selling!
Sean

Sean McPheat
Managing Director
MTD Sales Training | Image courtesy of Dollarphotoclub