Business Development Managers (BDM) are one of the lynchpins of corporate success. It is their responsibility to grow business opportunities, chiefly by using sales and marketing strategies and by employing teams to pursue leads and convert prospects.
But exactly, what is a Business Development Manager and what skills do you need to become a successful one?
Let's take a closer look.
Contents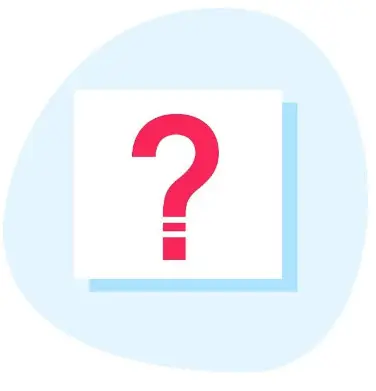 What is a BDM?
Business Development Managers have several main roles:
To develop new leads and prospects for sales teams.
To identify new market opportunities.
To nurture key client relationships for revenue maximization.
To be the point of contact between senior executives and sales and marketing reps.
To be fully knowledgeable about products and services.
To forecast sales revenues and improve them.
Although such roles don't always have any specific degree requirements, BDMs sometimes have marketing, business or Sales Qualifications. Alternatively, they may have risen through the ranks of marketing and sales divisions, having begun in sales rep or marketing assistant roles, before being identified as having what it takes to become a successful BDM.
A BDM must have fantastic people skills which range from finding, prospecting, and qualifying new business through to liaising with senior stakeholders and valued clients to create new opportunities if that's part of their role.
However, the most essential aspect of their work is feeding the sales and marketing division with new leads and prospects or for themselves. Some BDM's are hunters for their own pipeline.
Sales Planning and Predicting the Future
While nobody would expect a Business Development Manager to have a crystal ball for seeing into the future, they ought to be able to accurately predict the coming quarter's revenue, based upon past performance and observed trends. If you want to know how to do this then please check out our blog How To Create A Sales Plan.
Fortunately, although crystal balls are ineffective, there are a host of software tools at BDMs' disposal to assist in the process of revenue prediction. These include business intelligence systems, customer sentiment analysis, competitor intelligence gathering and churn reduction methods using AI to spot trends which indicate the risk of customer attrition.
That said, an experienced BDM will, as often as not, develop a gut instinct for how well a particular Sales Funnel is performing, and what to do when it isn't working.
Strategy is Key
The managerial side of a BDM role can be misleading. A BDM does not normally manage anyone other than themselves. Rather than taking a purely supervisory role over a sales team, the business development part of a BDM's job requires them to think more strategically.
After all, it's all about protecting and generating revenue. There are several ways to do this, including:
Maintaining relationships with key clients and upselling.
Developing strategic partnerships with affiliated businesses.
Seeking out new markets in which to introduce the brand.
Figuring out new conversion strategies including deals, sweeteners, and pricing.
Generating new ideas to motivate sales and marketing teams.
Developing new ideas for products and services to expand current offerings.
Although not all BDM job descriptions will range as widely as the above list might imply, it's a challenging role which can involve creativity, problem solving and interpersonal skills. The role of a BDM needs to be clearly defined from the outset and then a Sales Strategy should be created around it.
Let's look next at the ideal BDM skillset in more detail.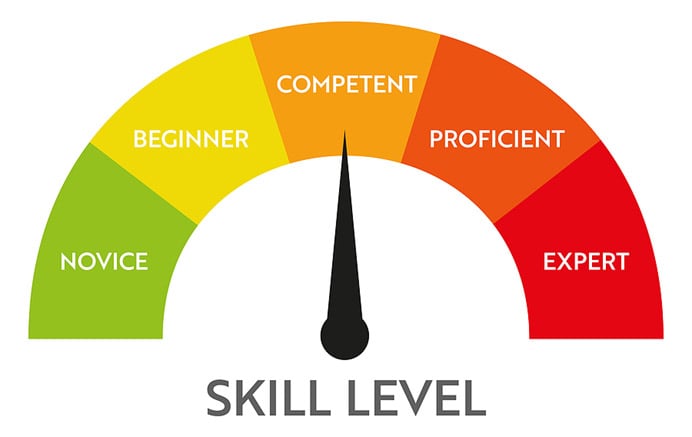 Business Development Manager Skills
Here's a wish-list of the skills that a perfect BDM might possess:
Communication. So much of a BDM's role revolves around liaison and persuasion, that this must be considered the most desirable skill. From Cold Calling through to Negotiation Skills, the BDM needs to be a first rate communicator.
Organisation. There are a lot of tasks to juggle in a BDM's day, with many different deadlines and stakeholders. Having strong organisational and prioritisation abilities are key.
Self-Motivation. Although BDMs do have bosses, they are expected to be highly self-sufficient in terms of Setting Their Own Sales Targets and priorities. BDMs who tie their Assessment of their own performance in with revenue and opportunity generation are the likeliest to succeed.
Process, Product and Service Knowledge. In a sense, a BDM is a walking product bible. You'll be expected to have a thorough grounding in the company's products and services, as well as how its key departments function.
Technical Skills. BDMs should be able to use all the software tools, particularly your CRM, as well as key analytic and organisational tools which help keep the company head and shoulders over its competitors. Being au fait with the tech stack is a given. These skills can, of course, be built up over time.
Contacts. This isn't really a skill, but a lot of companies hiring BDMs from outside will expect them to have built up a portfolio of industry contacts to source for new leads or opportunities. While this may be an unrealistic expectation, it's a definite plus is you fit the bill.
Some of these skills and qualities will be learnt or improved on the job, but others are a prerequisite to Being Hired in the first place. Certainly, the first three items on the list above are mandatory, while numbers four and five may need to be renewed for each new workplace.
Building upon these skills with specialist Sales Training Courses like Telesales Training and Appointment Setting Courses can help to fill a vital knowledge gap.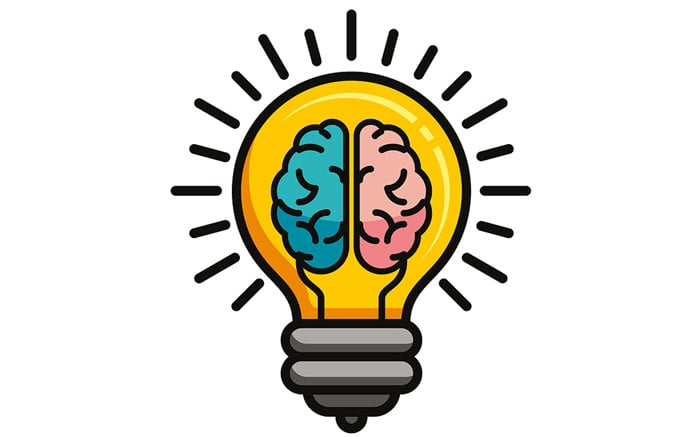 18 Business Development Ideas and Tips
How do you shine in such a complex and multifaceted role? We've put together some tips and lessons to bear in mind.
Keep on top of the market. Know your markets and update your knowledge of developments by reading trade publications and scanning news sites. You need to know about new competitors as they emerge, changing demographics and emerging markets too. Knowledge is power, they say, so stay well-informed.
Set annual and quarterly targets but review them monthly. It's good to have achievable goals, but you need to know they really are achievable, so stay on top of your targets so you won't have any unpleasant end-of-quarter surprises.
Hone your negotiation and persuasion skills. There are a lot of great Selling Skills Courses on these topics which will help to engage and enhance these abilities, which could significantly improve your ability to convert prospects and bring in new business.
Develop ways for customers to reach you. Whether its free product demonstrations, freemium subscriptions, downloadable eBooks, blogs or podcasts, there are a host of creative ways to widen the net and gather in new prospects. Make sure you require either an email address or a phone number for site visitors to access your content.
Evaluate the competition. You need to know what kind of product or service your competitors are offering. Is your pricing above or below market average? What sort of sweeteners are your competitors offering? Sentiment analysis performed on product review pages can be VERY revealing, showing where your rivals are going wrong, or where they're getting it right.
Develop a script… then keep it natural. Striking a balance between hitting a series of prepared bullet points on your Sales Script yet speaking naturally and spontaneously is vital. Improve confidence by having all your information to hand when on a call or when videoconferencing (especially the figures).
Ask for feedback. It's an often-overlooked aspect of any job, but asking "how are we doing?" (or, if you're feeling brave "how am I doing?") can be highly enlightening, and it builds trust between both parties. This applies to your own role and the performance of the product or service you're offering. Make sure you take on board any constructive criticism.
Delegate to experts. Perhaps you have the full cornucopia of skills that the most thorough BDM job description lists. More likely than not, you're not a master of everything. If you need technical support, then go and get it. If a new tool or piece of software would fill a gap, consider it.
Calculate your ROI. If you're a Sales Budget holder, you must price up the options for expenditure on various marketing and sales options. How much is the website content helping? Are email campaigns more cost-effective than cold calling? Could you pull in a lot of new prospects with an event or a new product launch?
Use Social Media. It's transforming the world, for better or worse, so get on board. Advertise your new products and services, your offers and discounts, your wins, and awards. There are a lot of options to choose between (this might be an area requiring delegation) including LinkedIn, Facebook, Instagram, Twitter, and even TikTok (for consumer products aimed at Gen-Z). Learn how to do this the right way with some Social Selling Training.
Consult rather than Sell. There's a bit of a stink about old-school sales methods like those showcased in the Glengarry Glen Ross Coffee's For Closers Speech. Rather be a consultant, offering and recommending options which genuinely work for each client. On occasion, this might include recommending a rival's product, believe it or not (you lose the specific sale, but gain mountains of trust). Consultative Selling Training can help with this.
Improve your Landing Page. Inbound marketing is much more effective, with a significantly improved ROI and a much Better Conversion Rate than outbound selling (cold calling and email drip campaigns). This makes sense – visitors landing on your website are usually seeking your product or service. Make your website as attractive, informative, and easily navigable as possible and harvest those leads.
Get Networking. You'll quickly burn through that content file if you don't add to it, so it's vital to get out to industry events, expos, showcases and conventions. You never know who you might meet, or where a new source of leads or prospects might come from, so it's vital to meet as many potential clients and partners as possible. Check out these Trade Show Tips.
Use Productivity Tools. There are several clever SaaS solutions to help sales and marketing teams track progress on prospects and automate the process of following up (with Sales Emails, calls, content, and other contacts). These can ensure that nothing is forgotten and can help sales staff prioritize. Consider whether apps like Salesforce, HubSpot, Basecamp, Calendly or Monday might help your team excel.
Don't Neglect Lead Generation. Conversions are essential, but without new leads, your revenue will quickly dry up. Use advertising and marketing strategies to help draw in new prospects, or targeted cold-calling to reach out to procurement leads. Make sure you set aside some time each week to focus on this core activity.
Become a Thought Leader. If you can position yourself as an industry specialist, by writing a blog, making podcast appearances, posting on LinkedIn, or other such activities, you'll find it easier to approach new prospects. It also helps round out your communication and interpersonal skills.
Focus on your brand's USPs. Engage with research into loyal customers and what they value in your brand. This can be the key that helps unlock the "why your brand?" question you'll get from prospects. It can also help with product and service development.
Bridge the Gap between Marketing and Sales. Make sure there's a two-way flow of information between your sales team (who get frontline insights from successful and unsuccessful leads) and marketing (who are shaping the next set of leads). Both departments gain invaluable insights from one another, and you can help forge better collaboration for mutual gain between these two inextricably interlinked teams.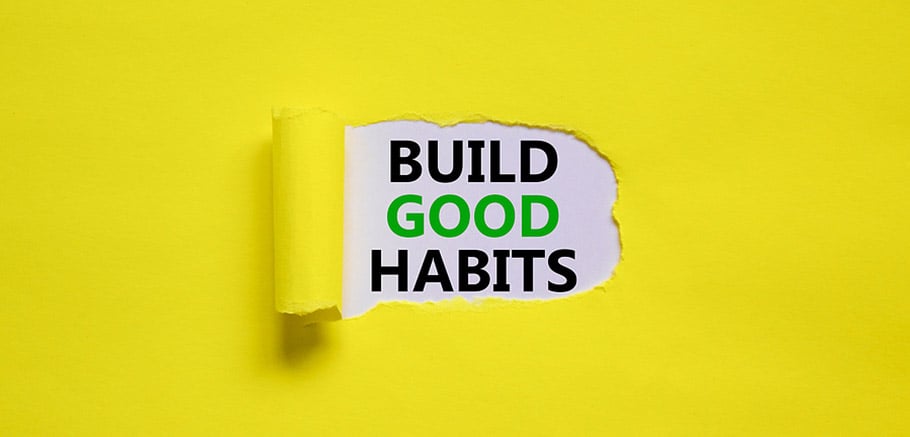 The 7 Habits Of Highly Successful Business Development Managers
With such a wide-ranging set of responsibilities, and such a varied skillset, it can be difficult to remain on top of your game. Gain an advantage by refreshing your skills or adding to them with short courses or, if you're comparatively junior, with Sales Management mentoring or Sales Coaching.
A habit can be defined as 'any behaviour that is repeated regularly and tends to occur subconsciously'.
When we work on something continuously, we start to lay down a pattern of behaviour that is reflected every time that specific situation occurs.
This behaviour becomes the norm for us, and we see it as such; a normal way of doing things.
So, what should a business development manager (BDM) develop as habits?
If they get this right they will win more business and also improve their Sales Velocity moving sales much more quickly through their sales pipeline.
Here are seven habits that will help all BDMs succeed.
Habit 1 – Become Overly Curious
Albert Einstein once said, "I have no special talent; I am only passionately curious".
Curiosity, as a habitual way of behaving, builds a natural questioning and listening culture in your way of interacting with others.
Curiosity helps you Ask The Right Sales Questions, identifies the essential elements of success and allows deeper thinking to drive performance.
Successful BDMs ask those deeper questions, because they see them as the only inroad to increasing knowledge about their industry, their products and services and their clients.
By creating a curious mindset, the BDM is never satisfied with being 'good enough'.
They are always looking at how they can find out more about their competitors or their prospects.
This generates a passion for learning and building knowledge.
Following on from that is the next habit:
Habit 2 – Always Learn And Develop
The mindset of growth will always support the development of skillsets and abilities for the BDM.
Whether it's identifying the key components that will take one of their clients on to the next level of success or seeing how their new product can help a new prospect to make more profit, this habit will allow the BDM to create more opportunities for growth.
Leaving your learning and development up to your company through the sales training that they provide will never help you succeed alone.
Most of your learning will take place on the job and outside of a training classroom, so look for chances to build your knowledge and keep an eye out for improving your learning every day.
That way, it will become a habit.
Habit 3 – Leverage Your Business Intelligence
We often think of leverage as a financial term, for example, the ratio of a company's loan capital to the value of its shares.
However, it can also mean the increase in force that can be exerted with a lever.
Archimedes said that if he had a big enough lever, he could move the world.
So, leveraging your business knowledge, and developing it as a habit, can help you build your business intelligence to a very high level.
It means taking what expertise you have now and generating new ideas via that knowledge.
If you take your abilities and make them work for you in differing circumstances, you have a platform from which to lever situations and improve results exponentially.
Take your knowledge, see how it can apply in other situations and build your business acumen to assist new and existing clients alike.
Make it a habit and you'll become useful to them.
Habit 4 – Increase Your Research Base
There are few things better suited to improve your value to your customers than becoming a knowledgebase and expert for their business.
When you cease being seen as a 'sales' person, or someone who is trying to build business for themselves, and become a true asset to your client's business, you become increasingly valuable to them.
The way to do this is to increase the amount of Research and Preparation that you carry out, so it becomes a daily habit.
Link this back to habit one and you generate reasons for the clients to rely on you for advice and information.
Habit 5 – Improve Your Persuasion And Influencing Skills
Whether you are working with colleagues, your boss, prospects or existing clients, habitually improving your persuasion, and influencing skills will always be a great skill to master.
For something to become a habit, you must practice often and learn to develop it.
By practising persuasion skills, you start to master the key art of communication and show clients and others what you can accomplish when you put your mind to it.
Habit 6 – Increase Your Self-Awareness
This is the first element of a higher level of emotional intelligence.
When you become self-aware, you realise what your feelings and emotions are telling you and you start to control your day, rather than letting outside influences affect your mood.
Making the development of your self-awareness a priority can improve your relationship with yourself and others.
To develop this habit, become aware every day of what you need to do to keep yourself driven, motivated and on top of your game.
That way, you won't allow moods or negativity affect your results. You can also develop your own self-awareness by taking a Sales Personality Assessment.
Habit 7 – Keep The Client's Business At Front Of Mind
Often, we will concentrate on how we as BDMs can sell more products, get more profitable business, and develop our product portfolio.
Instead, you need to develop the skill of seeing things from the clients' perspective.
When this becomes a habit, all your thinking goes toward analysing how their business can improve.
You look for opportunities to share knowledge.
You identify industry trends that you can pass on.
You discuss how their business can become more profitable.
Successful BDMs always keep the client's business top of the list in conversations, so they can create openings where buyers start trusting their advice and recommendations.
---
These 7 habits should help you achieve a higher level of business with clients as they help you build greater skillsets and business acumen in your role as BDM.
If you're looking for some more business development tips, skills and ideas please check out these 9 powerful Sales Techniques or our Special Reports.
Alternatively, we have several Online Sales Training options for you ranging from Virtual Sales Training Webinars through to accredited online courses.
Happy Selling!
Sean

Sean McPheat
Managing Director