The One & Only Reason Buyers Buy
Posted on Have Your Say: Leave a comment?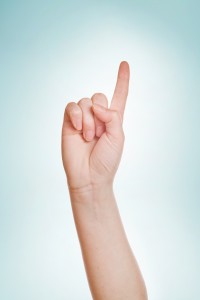 Is there just one reason? Can we actually narrow down the whole sales process to just one step?
Naturally, there are a myriad of stages that people go through before they make the decision to go with your solution. But when you strip away all the dross and dig down to the bear pit that is our gut feeling, there is only one real reason why we make the decision to buy anything.
Put yourself in the buyer's position. Why would you choose the medium-rare steak in the restaurant over the fish choice? Why would you choose one particular brand of breakfast cereal over another? Why would you choose a more powerful or economical car over another?
Going back to basics, the reason we make a choice is that we feel it will benefit us in some way over the other choices we may have. We weigh up in our minds how something will feel when we wear it, or what it will taste like, or what our lives will be like after we choose our life-long partner.
When you consider all the choices you have made in the past, it boils down essentially to this one point – People make decisions because they perceive a better future with your solution than without it. 
Any decision you want your buyer to make, any purchase they make from you, any future relationship they decide to have with your company must answer that fundamental question: Will it make my life, my future, my company's future better, easier, simpler, more productive, more profitable or whatever it takes to achieve what I would consider to be success? 
It's a profound question and it draws people towards making a decision that will ensure success for them.
What it means is that everything you recommend for the prospect should be directed towards what they are looking to improve, how they are measuring success and what constitutes benefits to them.
It ensures you look at their business as an opportunity to show your skill in developing your consultative ability. Gone are the days where a 'product pitch' would do the job for you. Today, you need to prove that your solution will make a bigger difference to their business than using your competitors will, or than doing nothing at all.
Your solution has to have provable consequences for the prospect or their business. Somehow, they have to see a better future with you than without you. If you can make this happen, you have touched on the very reason buyers make decisions to change, modify or improve.
Happy Selling!
Sean McPheat
Managing Director
MTD Sales Training
http://www.mtdsalestraining.com
(Image courtesy of dollarphotoclub)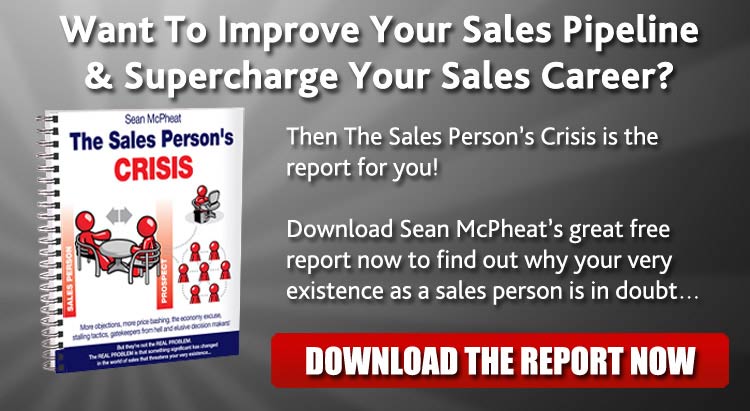 Posted in Buyer Types | Tagged the reason people will buy, why buyers will buy | Leave a comment
Posted on Have Your Say: Leave a comment?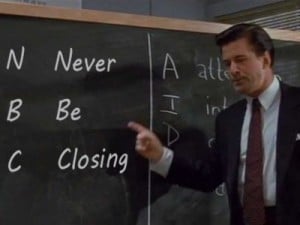 I'm an avid reader of good quality books on many subjects, and one that my team put my way last week has intrigued and interested me.
"Never Be Closing" by Tim Dunne and Tim Hurson is an inventive and creative journey into presenting a sales structure and then providing invaluable techniques to help you use problem solving no matter what sales situation you encounter.
The book introduces a model that is not unique but offers ideas in differing formats. Called the 'Productive Thinking' model, Dunne and Hurson identify six components that allow for expansion of the existing sales model. It requires us to be thoughtful about the questioning process and invites us to use a deeper response mechanism when investigating processes that buyers go through when making decisions.
The model consists of a six-step process:
"What's Going On?": This asks us to make a thorough fact-finding researched analysis of the current situation and what's caused it
"What's Success?": How will the success of a particular process or project be measured and what will the determining factors of that success actually look like?
"What's the Question?": This may seem obvious, but it's surprising how few salespeople ask the questions that truly make prospects think about their business in line with what we can offer. Digging deep with power questions can differentiate you from your competitors, as you make your prospect think more about what needs to be accomplished
Generate Answers: By assimilating options, you give the prospect opportunities to think through what would be best for them and their business. Answers to their problems must involve the prospect in determining the best solution, not just a diatribe of product features and benefits
Forge the Solution: This is where the answers, or options of choices that would work, are refined to achieve the goals, objectives or targets the prospect is looking for.
Align Resources: Identify how you can 'line up your ducks' to achieve those goals, allocating the proper resources that will build on the current situation and help them create something different to whatever the competition are thinking.
The book highlights exactly what processes you can go through to build confidence in your prospect to make the best choice. Never Be Closing may well be different to what you've been taught in the past, especially those brought up on the ABC acronym (Always Be Closing), but it does offer a real alternative to the 'stack-em-high-sell-em-cheap' merchants who go straight for the kill.
Dunne discusses how the 'DRIVE' model can help you plan for success in meetings. Desired outcomes, Risks to avoid, Investment not to exceed, Vision or Values and Essential outcomes are all discussed in detail to help you think and prepare for the sales meeting.
Dunne and Hurson mention that many salespeople are still strangers to their clients even after selling to them for some time. What the book does is offer insights into how to build problem-solving relationships so that you don' have to resort to closing 'tricks' that will cause more problems than they solve.
All-in-all, a satisfying read for you if you need a boost to your sales repertoire.
Happy Selling!
Sean McPheat
Managing Director
MTD Sales Training
http://www.mtdsalestraining.com
(Image courtesy of Vendesocial)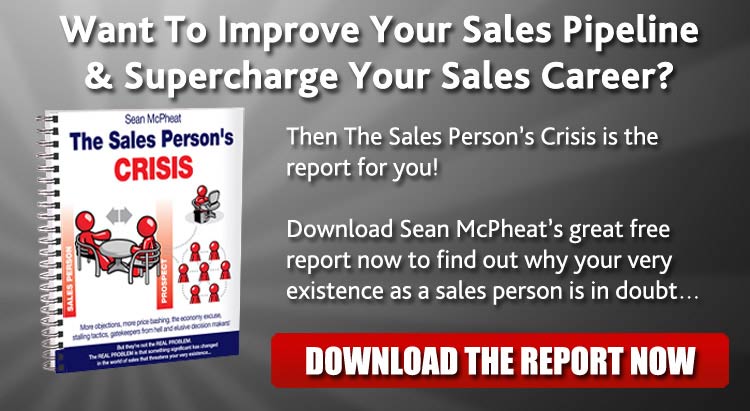 Posted in Book Review | Tagged always be closing, how to close the sale, opening is the new closing | Leave a comment
If You Don't Invest In Yourself, Then Why Should Your Customers?
Posted on Have Your Say: Leave a comment?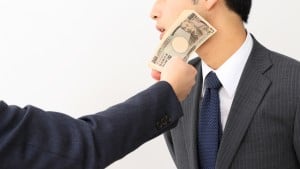 I was talking to a client of ours last week and he mentioned something that made me stop, think and agree with him.
He said that he is getting tired of salespeople trying to sell to him without doing the necessary research on his business to identify where potential needs may be. He's also tired of having to cover information with salespeople that they should have known beforehand.
But his most telling statement was that he is surprised by how little progress many salespeople have made in their own development. It's an investment that he ensures his own sales team makes, in time, effort and money. In fact, he incentivises his team to improve themselves, paying for books to update their business library and keeping up-to-date with podcasts, DVDs and business CDs.
It got me thinking about how many salespeople fail to keep themselves up-to-date with the changing world of business and sales. It's the mark of all successful salespeople I have met that they realise learning is a never-ending journey. No matter how successful you may think yourself to be, you still must keep improving.
How would a professional sports team fare if they thought, 'We're the best in the league, so why should we learn anything new? Let the opposition play catch-up and then we'll improve!'
The problem with that is they lose momentum. All sports teams will say that momentum builds confidence and confidence instils belief and competence. If you fail to plan for your development, you start to blame other things outside yourself for anything that goes wrong.
Teams are always on the lookout to 'get the edge' over the competition, and that's an attitude that should drive you forward.  I'm not just referring to going on training courses; there is a plethora of other ways to keep yourself up-to-date with new developments in your field, like participating in sales blogs, linking up to appropriate groups on LinkedIn, attending events pertinent to your industry, reading business articles that build your business acumen, and identifying ideas that make customers think seriously about you.
As we have discussed many times, customers have changed the way they buy. They don't just look for solutions to today's problems; they want to know how they can be successful over their competition in the future. If your knowledge and expertise through your development helps them to discuss these types of subjects, customers are more likely to listen to your ideas, concepts, thoughts and recommendations. But if you don't invest in your own knowledge, why should your customers think you have anything more to offer than your competitors?
So, keep up with the changing ideas in buyer thought processes, become the 'go-to' person when clients have questions and spend time investing in your future. It will serve you well. Invest in your own skills and give your customers reasons to invest in you.
Happy Selling!
Sean McPheat
Managing Director
MTD Sales Training
http://www.mtdsalestraining.com
(Image courtesy of dollarphotoclub)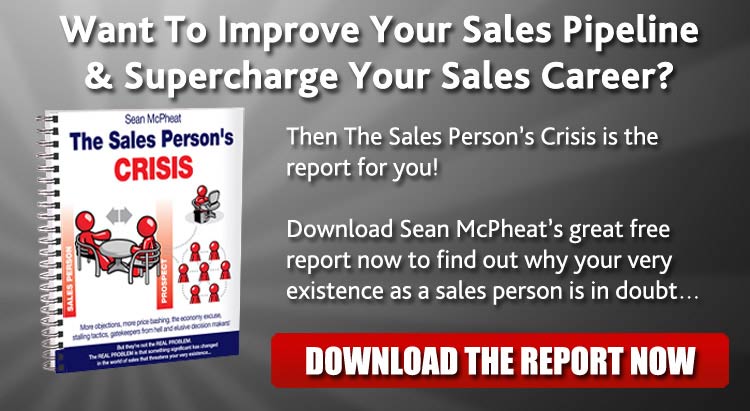 Posted in MtdBlog | Tagged continuous improvement in sales, how to improve my performance in sales | Leave a comment
3 Ways To Ensure Price Isn't The Main Criteria For Decision Making
Posted on Have Your Say: Leave a comment?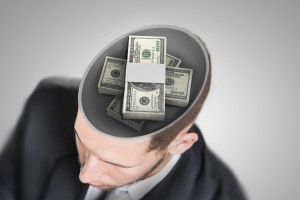 Many salespeople believe that their customer base revolves around the concept of price. That is, price is the be-all and end-all of their decision-making process. Certainly, if they listen to what many of their prospects say, you can understand the reasoning.
Expressions like: "You'll have to do something with your price before we can even consider this" or "What's the best deal you can offer me?" or "You competitor offered 25% off list price. How far can you go?" are designed to make the sales person feel they have to concentrate on price before the sale can be advanced in any way.
Actually, you can make sure that price isn't the main criteria for decision-making in the customer's mind by building on these three components:
Make sure you know the value of your products and services and how they link to the customer's business situation. This is the key to creating value and is at the heart of selling with integrity and credibility. A salesperson must understand the departments that are most affected by the solution, and the financial impact of his solution on various departments within the entire company .
Understanding the customer's critical issues, dissatisfactions, and frustrations, plus recognising the business opportunities that arise from them, takes research, time, commitment, and dedicated work. But it is definitely worth it.
If you're able to find out information prior to the visit, or on previous visits before you start talking about prices, then you build opportunities for you and the prospect to select other, more credible, ways of achieving their goals and objectives.
Make sure you can help the customer calculate the cost of not using your solution. Before you can offer a remedy, you must be able to firmly establish the results of not using or buying your solution. You must help the customer identify physical symptoms of his problem and show him that multiple departments are suffering. Remember, if there is no pain associated with the current situation, then you'll find it difficult to move the prospect out of their comfort zone and make the decision to change.
Pain is the most basic human motivator for change. It is the natural defence mechanism that tells people that if they don't change and deal with a problem, they will face consequences. And of course, change itself is painful. Therefore, change will not occur until an individual or company recognises that the pain of change is less than the pain of staying the same.
Tell the prospect the impact of your solution over those of your closest competitors. Make these figures specific.  This is where you should be able to pre-empt all but the most irrational objections. If you can get the customer to recognise that your product will provide a specific financial impact, such as cutting the cost of a critical process or increasing desired revenues, they will realise that your premium pricing makes solid business sense. You get them to identify how the benefits outweigh the costs incurred, especially if they see a competitor's offer as offering more value to you.
When you quantify the impact of your solution, it will quickly become obvious to your customer that your solution, at your price, makes for a solid business decision. If that is clear to them, it solves he challenge of them having 'buyer's remorse' and helps them persuade other decision-makers who might have a say in the final decision.
Try these three ideas out before the prospect talks specifically about price. It will build the value of choice before their mind goes to think about commoditising your product.
Happy Selling!
Sean McPheat
Managing Director
MTD Sales Training
http://www.mtdsalestraining.com
(Image courtesy of dollarphotoclub)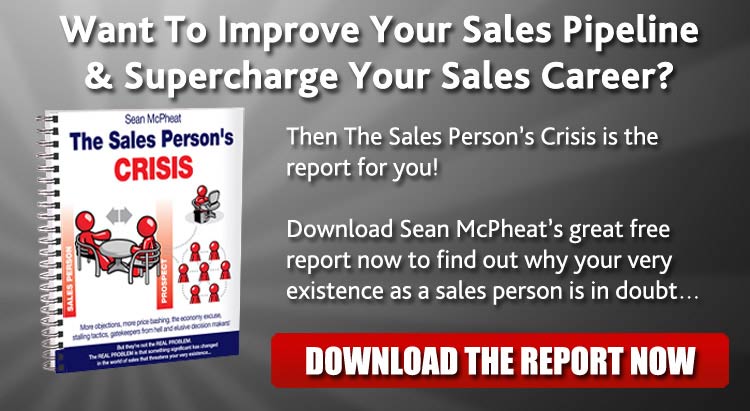 Posted in Objection Handling | Tagged how to add value to your product, how to overcome price objection | Leave a comment
How Do You Get Inside The Mind Of Your Prospect?
Posted on Have Your Say: Leave a comment?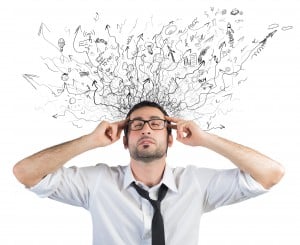 You might know the theory that people are either left- or right-brain oriented. This idea separates people into categories depending on how they think. This is definitely a generalisation, as it's not that you use only your left brain or only your right brain; everyone uses both. It's just that you prefer to use one side over the other. And so does your prospect.
The essence behind this thinking is that different people prefer to have different ways of thinking presented to them. So your questions can go a long way to helping a prospect thin through the options they might be faced with and then use their preference to determine the right result for them.
Left-brained thinkers tend to be heavily analytical, detail-oriented people. They are verbal, concrete, goal-oriented, logical and systems people. Job descriptions that fit left-brainers well are CEOs, engineers, accountants, scientists, lawyers and controllers.
This is because this favoured side of the brain offers more connections to neurons that communicate through facts and information. The parts of the brain that are located in the left side of the cortex tend to favour more logical thinking and step-by-step processing. If you scanned this person's brain while they were contemplating your offer, you may see more left-brained signals light up than right-brained, and this would allow them to think in a logical way.
Right-brained thinkers, on the other hand, tend to be more creative, emotional, intuitive people. They may be more nonverbal, visual, holistic (using their intuitive nature), physical, playful and spontaneous. Artists and musicians may naturally fall into this category, but so may others who tend to have to think creatively in their jobs. People like marketing executives, advertising staff and IT personnel might be more adept at thinking in a right-brained way.
The right brain is joined to the left through a rich bridge of connections called the corpus collosum, and this right side tends to deal with more emotional and 'big-picture' situations. It appears as if the neurons on this side of the brain have different tasks to accomplish and hence are able to support the creative thinking that many people need to carry out.
Therefore, you need to know how to bond in a different way with these different types of thinker. If you're a strong left-brainer, and you're calling on someone who may be in a right-brained industry, you need to adapt effectively. You may have to ask them to elaborate on what they see happening in, say, three to five years. The will have the capacity to think to that abstract level.
You probably wouldn't ask a left-brainer to project where he sees his company going. It's better to ask, "If you compared the last 12 months to the upcoming 12 months, what do you see?" Left-brainers can more naturally relate to the detail of 12 months looking backward and forward, but would have more difficulty with what the picture looks like three to five years out — a big difference in your questioning technique and ultimately your ability to bond more easily.
By thinking through how your prospect sees things, you can identify which is their preferential side of the brain. Then you can adapt to their thinking style and see from their angle. It will help you achieve good rapport and definitely build the relationships quicker as they see your ability to see things as they see them.
Happy Selling!
Sean McPheat
Managing Director
MTD Sales Training
http://www.mtdsalestraining.com
(Image courtesy of dollarphotoclub)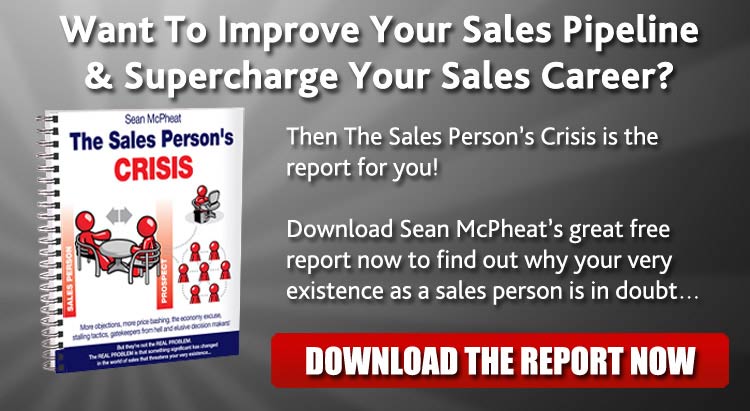 Posted in Prospecting, Sales Tips | Tagged reading the mind of prospects, what is your prospect thinking | Leave a comment