4 Sat Nav Sales Tips To Remember On Your Way – Infographic
Posted on Have Your Say: Leave a comment?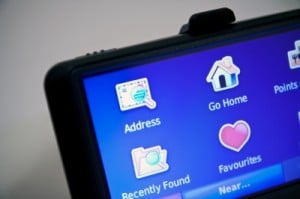 So, you're on your way to visit a new prospect and you have all of the details you have prepared for the visit.
If it's your first time visiting this new prospect – nine times out of ten you will use a satellite navigation system to help you get there.
There are parallels between setting up and using your sat-nav system and how you approach a meeting with a new prospect.
These are highlighted in the infographic below.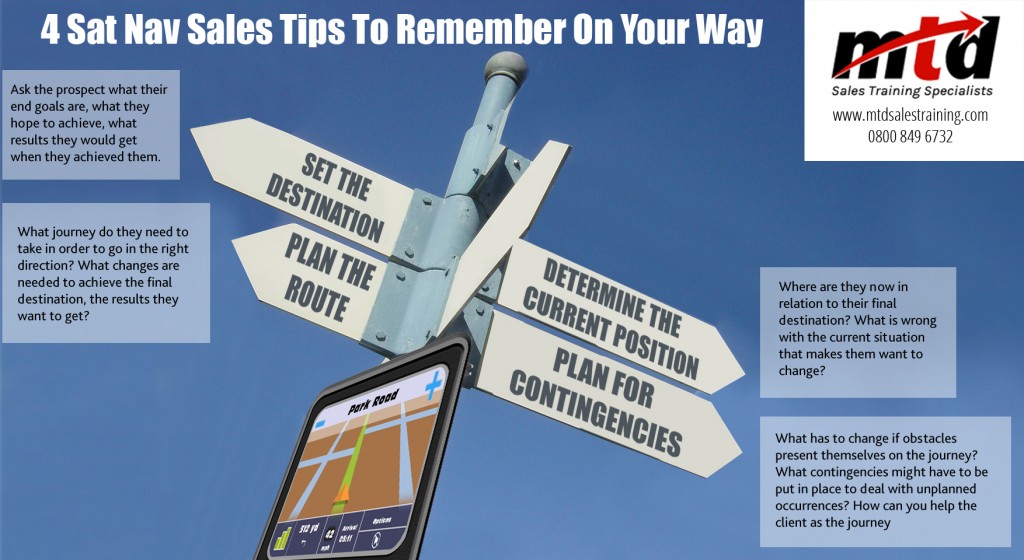 CLICK HERE TO DOWNLOAD THE FULL SIZE INFOGRAPHIC
Happy Selling!
Sean McPheat
Managing Director
MTD Sales Training
http://www.mtdsalestraining.com
(Image by MTD Sales Training, please attribute if re-used)
(Header image courtesy of graur razvan ionut at FreeDigitalPhotos.Net)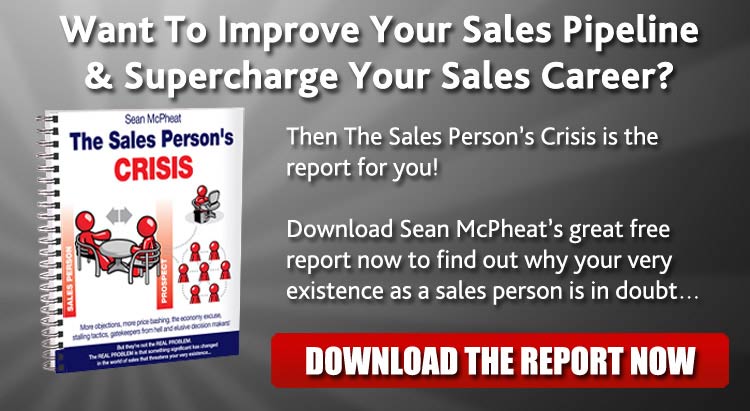 Posted in Prospecting | Tagged how to approach meeting a new prospect, sales tips for meeting a new prospect | Leave a comment
The Distance Between Good and Excellent May Be Shorter Than You Think
Posted on Have Your Say: Leave a comment?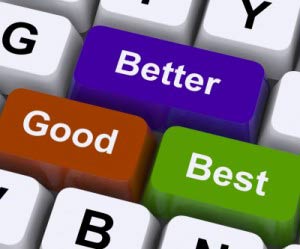 We see many salespeople through our sales workshops, our consultancies and coaching programmes and through our one-to-one sessions by phone or email. The variety of viewpoints and ideas are never-ending and our trainers always find it interesting to determine how their careers will progress as time goes on.
One of our trainers was having a discussion with one salesperson during an activity in a workshop where they were determining what 'excellence' in the role actually looked like. We enjoy talking about excellence as a standard, as it is always something we like to aspire to.
The salesperson said something interesting during the discussions. He said that sometimes he feels that he has done his best but his manager is always asking for more. The boss feels that the salesperson has loads more potential but he (the salesperson) feels he is doing well enough at his current performance level.
It got me thinking about this concept of 'excellence'. It sometimes appears that the real problem is that we accept a level of performance that others consider to be 'good' and think that is acceptable. If we have that mindset, we create fake ceilings for ourselves. These ceilings act as a barrier to higher levels of performance, both now and in the future.
In other words, it appears that 'good' is the enemy of 'excellent'.
If that's the case, we stand the chance of being infected by the 'good' bug. This makes us feel content with doing just adequate work, because it looks ok. We don't do what will actually make us look outstanding because the client, the stakeholder, the boss, the prospect or whoever will accept the standard of work we have produced.
The challenge is that we become blasé about our performance when we have this mindset. It means we cut-off from seeing opportunities for improvement because we think what we've done is 'good enough'. I remember someone saying once 'good enough, isn't!'
Think about that for a moment!
If we are really serious about winning new business, identifying what makes the difference between 'good' and 'excellence' should be high on our agenda. When you've completed some piece of work, look at it and ask yourself is it just 'good enough' or is there something extra you could do that would place it in the 'excellent' mould?
Imagine looking back on your working day and asking yourself, 'Is there anything I could have done that would have produced a better result today?" If there was, identify what that 'something' might have been and vow to improve it by 1% next time. Those one-percent-ers will soon add up and provide a solid route on the journey to excellence. Doing excellent work isn't something that should happen just once or twice…it should become a habit of yours so you stop accepting 'good' as acceptable, and start thinking how it can be the new 'normal' in your life.
Excellence is an attitude and has nothing to do with competence or ability. The mindset of excellence will take you further than you will ever imagine in your career. Adopt that mindset now and see what impact it has on your results.
Happy Selling!
Sean McPheat
Managing Director
MTD Sales Training
http://www.mtdsalestraining.com
(Image by Stuart Miles at FreeDigitalPhotos.Net)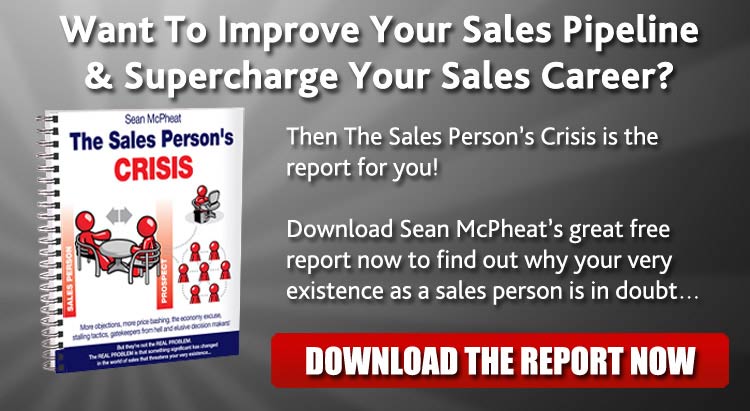 Posted in Lessons For Sales People | Tagged how can i continue to improve towards excellence, how can i move from good to excellent, the barriers of moving to excellence | Leave a comment
Buyers Don't Buy What You Sell….Buyers Buy What Will Change Their Future
Posted on Have Your Say: Leave a comment?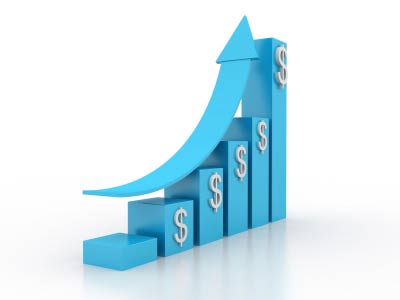 In many salespeople's minds, the most important thing they need to improve is their product knowledge.
They think that if they have an in-depth knowledge of everything their product does, they will give their prospect confidence that the information they are able to convey will make them choose their solution.
Our discussions with buyers, however, show that product knowledge, while being important in the mind of the salesperson, is actually not that important to the buyer.
The buyer is really only interested in one thing…how they can improve their future, whether this is improved profits, better productivity, lower staff turnover, or whatever would be their short and long-term goal.
In order to convince your prospective buyer that they should choose your solution, you need to develop a powerful statement that persuades and motivates your customer to take action. Simply telling them about your product actually makes this harder, as it forces the prospect to have to think about the connection between the features and how they will benefit from them.
You need to do that work for them.
Your statement of intent should focus on what they or their business will see in the future if they choose you. Here are a few small examples that should give you the right mind-set:
You don't sell printing: Your buyer buys brochures and marketing information that will build their image and impact their sales
You don't sell insurance: Your buyer buys security for the future for them and their family
You don't sell cars: Your buyer buys the ability to travel in style, reducing the risk of breakdown and building confidence in getting from A to B, trouble-free.
These aren't boring descriptions of what you sell or even what the benefits are of what you sell.
They are emotional, connective phrases that paint a vivid picture of how life will be if they choose your solution.
So what are some of the ways you can devise this impact statement that will make the buyer think about the change in their future? Think about these ideas:
Make the buyer think about the results they will obtain when they use your products and services (increased profits, decreased overheads, improved turnover, etc.)
Highlight how the needs and wants of the buyer are fulfilled with your solution
Give the buyer more confidence in the decision they are about to make
Make the buyer want to know more about the services you offer and how they can improve their business or their lives
Decide if your solution removes pain from their current situation or introduces gain for the future
Identify how your solution will bring them better results in the future than the competition will
Your impact statements will generate interest and build possibilities of more appointments as your buyer will start to see the real future benefits of choosing you.
An example of this could be something like:
"Increasing your productivity will improve your profitability. One of my clients improved their productivity by 12% and profits by 10% last year simply by using our new widget. We can improve your productivity in one month. Would you like to know how?"
It's an attention-grabbing impact statement that builds interest and desire in your buyer to want to know more and help them see how their business or lives could be better with you as a partner.
Build a number of impact statements that you can use in various situations.
They will give you real confidence in discussions with prospects, help you see how their business could improve in the future, and paint a picture of what the difference would be if the buyer chose your solution.
Happy Selling!
Sean McPheat
Managing Director
MTD Sales Training
http://www.mtdsalestraining.com
(Image by jscreationzs at FreeDigitalPhotos.Net)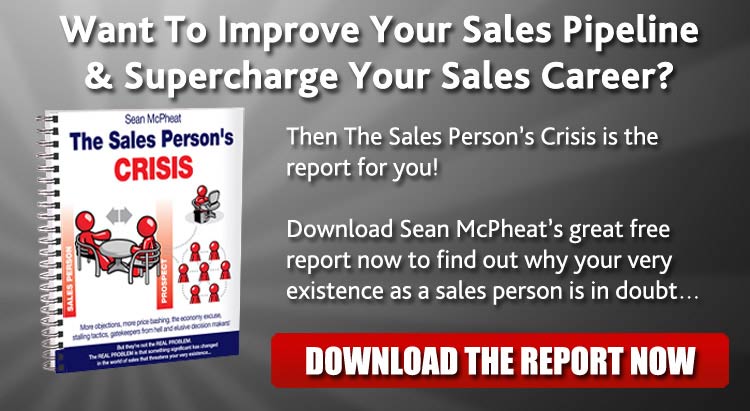 Posted in Sales Tips | Tagged how to sell your product, offering your client something for the future, using emotions to sell your product | Leave a comment
How a Marathon Runner's Mind-Set Can Improve Your Sales
Posted on Have Your Say: Leave a comment?
I'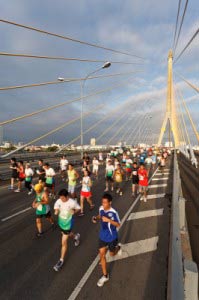 m always interested in what makes a person successful in their area of responsibility. In order to be successful, the key has to be how they think about things.  Success for many people can be summed up in just seven words: "It is what you think it is!"
Success for some is become rich with material things, so they can live a comfortable life. For others, it means reaching goals that they strive for, so they achieve their dreams and feel fulfilled as a human being. And for others, it can mean surviving through illness, so every day above ground is another great day.
One of our clients is Hans Olsen, Commercial Director for ACO's Nordic Operations in Denmark. Hans has responsibility for sales teams in his local area and has attended a few MTD programmes in the last year. A few minutes in Hans' company and you come away with an inspired outlook, a feeling of confidence in your own ability and a mindset that sees success in a different light.
When Hans isn't running the Denmark operations for this successful Commercial Kitchens, Building and Drainage company, he spends much of his time training for and running in marathons. His ideas can give us as salespeople inspiration as he shows there are great similarities in the way his planning and ours can be carried out.
First, Hans, aged 39, show that most of his success is down to the type of mindset he chooses to display. He says that his coach helps him to 'build the dream' in his mind before he sets off for a training run or a race. By that, he means he has a vision of what he wants to achieve before he even sets off. Hans knows that the pain he will definitely experience during the run will be easier to deal with if he has a goal and a strategy to deal with it.
"Before a race, I have a strategy in mind that I plan to stick to" says Hans. " I see the race, not as a 42.2 kilometre endurance event, but as a series of milestones to reach. When I reach a 5 kilometre water-station, for instance, I see it as a success, and it makes it easier for me to pitch forward to the next milestone"
How important is this mindset when your body is screaming out for him to stop? Hans says it is not just down to positive thinking.
"Yes, it's important to be positive about what you are trying to achieve in such a race. But just having a positive outlook won't get you to the finish line. Your plan of action has to include what you're going to do when you hit 'the wall'. This is the point when you feel you can't go any further, your legs are like lead and your lungs are bursting. You need to plan how you're going to feel when you succeed. This feeling drives me on to get through the barrier. I know that when I am through it, it's downhill all the way, as far as I'm concerned"
How does Hans feel when he eventually completes the race?
"It's strange, because I have already experienced the same feeling at the start of the race. I 'build the dream' in my mind and imagine what I will feel when I have finished. Those feelings keep me going all the way, as the emotions drive me through any pain I may have to go through, and help me have a vision of what the goal will give me."
"Do I sometimes feel like giving up? Of course! Does the effort sometimes seem too much? Yes, it does! But when I consider the rewards for myself when I achieve the goal at the finish line, it drives me on. I can only do this if I thoroughly and completely plan and prepare myself before each event."
Hans' efforts are an example of how the right mindset is key to the success of any endeavour. What can we learn as salespeople from this marathon runner?
Here are some of my thoughts:
- Plan and prepare for the day, the week, the campaign and your career. Planning and preparation are the cornerstone to any process that demands endeavour and a journey through obstacles
- Have a strategy to overcome what obstacles may occur. You may face rejection and negativity on the sales journey. Your mindset will have to be adjusted correctly to cope with such occurrences. A pre-prepared strategy will help you overcome these adversities if and when they show up
- Have milestones in mind. Your target may seem a long way off; your 'Everest' may appear unsurmountable. Having milestones on the journey helps you achieve small wins that will keep you going
- Know what to do when you hit 'the wall'. There will be times when you think you'll never make another sale, and your attitude becomes one of blame, negativity and hopelessness. If you expect this to happen anyway, it doesn't come as a surprise; instead, you see it as an opportunity to learn from failure or lack of success. Then this different mindset helps you to think in terms of what actions you need to take to get through the obstacles, rather than seeing them as too much to overcome
- Have the end goal in mind, always seeing the 'dream' fulfilled. Hans says that it's the emotion, the feeling of fulfilment at the end that keeps him going. If we have the same viewpoint, it will help us to see the finish-line as a success we will move anything to achieve
Hans is an example of success that would be inspiring to all salespeople. Does he win every race he enters? No. But does he achieve what he sets out to achieve (a finishing time of between 3 hours and 3 hours 10 minutes)? Yes, he does. And it's his mindset that helps him achieve that.
Happy Selling!
Mark Williams
Head of Training and Development
http://www.mtdsalestraining.com
(Image by Sura Nualpradid at FreeDigitalPhotos.net)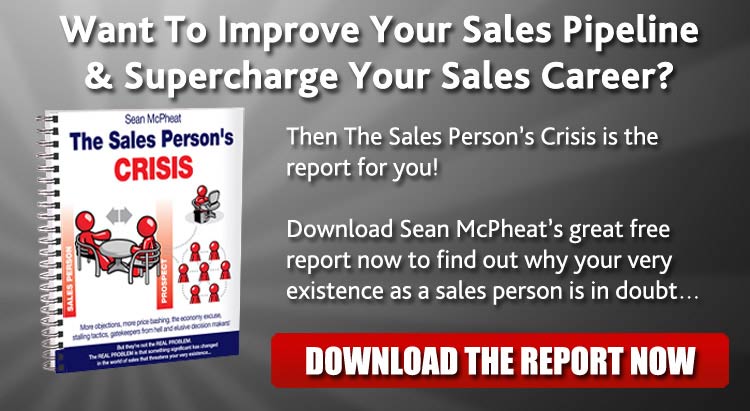 Posted in Sales Stories | Tagged having a marathon runners mindset to achieve in sales, how sales people can learn from marathon runners, using an athlete approach to sales | Leave a comment
7 Must Read Articles To Help You Build Value In Your Interactions
Posted on Have Your Say: Leave a comment?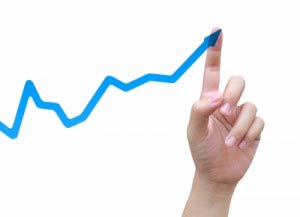 Value…
What is it and how do you build it?
Earlier on in the week I wrote about how to gain an insight into your buyers mind so you can appreciate what value is.
And in response to that blog post I received quite a number of emails looking for further information on how to build value so I've hunted out some of the best articles on my blog and have listed them below for you. Have a scan of the titles and then dip into the blog posts to learn more.
#1 – Become A Thought-Leader To Add Value
This is about becoming an expert in your field so you are viewed as a trusted advisor rather than a sales person…
#2 – Using Suggestive Selling To Enhance Value
A word for word phrase to use when making suggestions to your prospects…
#3 – How To Reduce Your Price Without Reducing The Value
If you have to give a discount then how can you do it the right way without reducing the value you've just built…
#4 – 3 Critical Reasons Why You Should Never Reveal The Price Until You've Build Up The Value
"How much is it?" is a question you should never answer until you build the value. Here's why…
#5 – 3 Ways NOT To Handle The Prospect Who Is Shocked By Your Price
You've built up the value (or so you think) and they are shocked by the price. Just don't do this…
Ok, there you go. 5 great ways to build up the value.
Like always, if you need any advice in implementing this, just drop me an email I will reply personally to you with some guidance.
Happy Selling!
Sean McPheat
Managing Director
MTD Sales Training
http://www.mtdsalestraining.com
(Image by twobee at FreeDigitalPhotos.Net)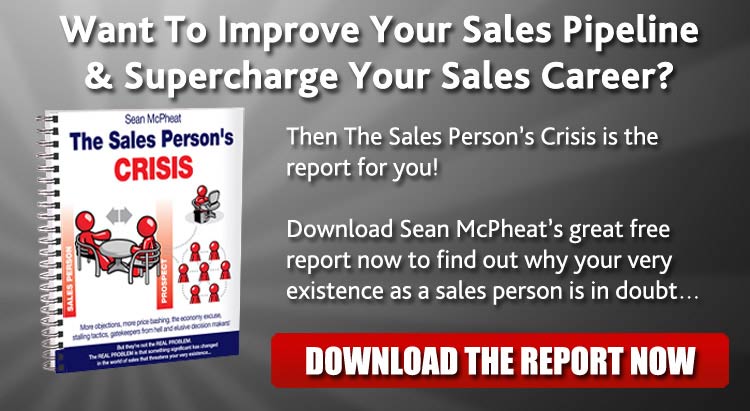 Posted in Communication Skills | Tagged building value when i sell, how can i build value | Leave a comment